Introduction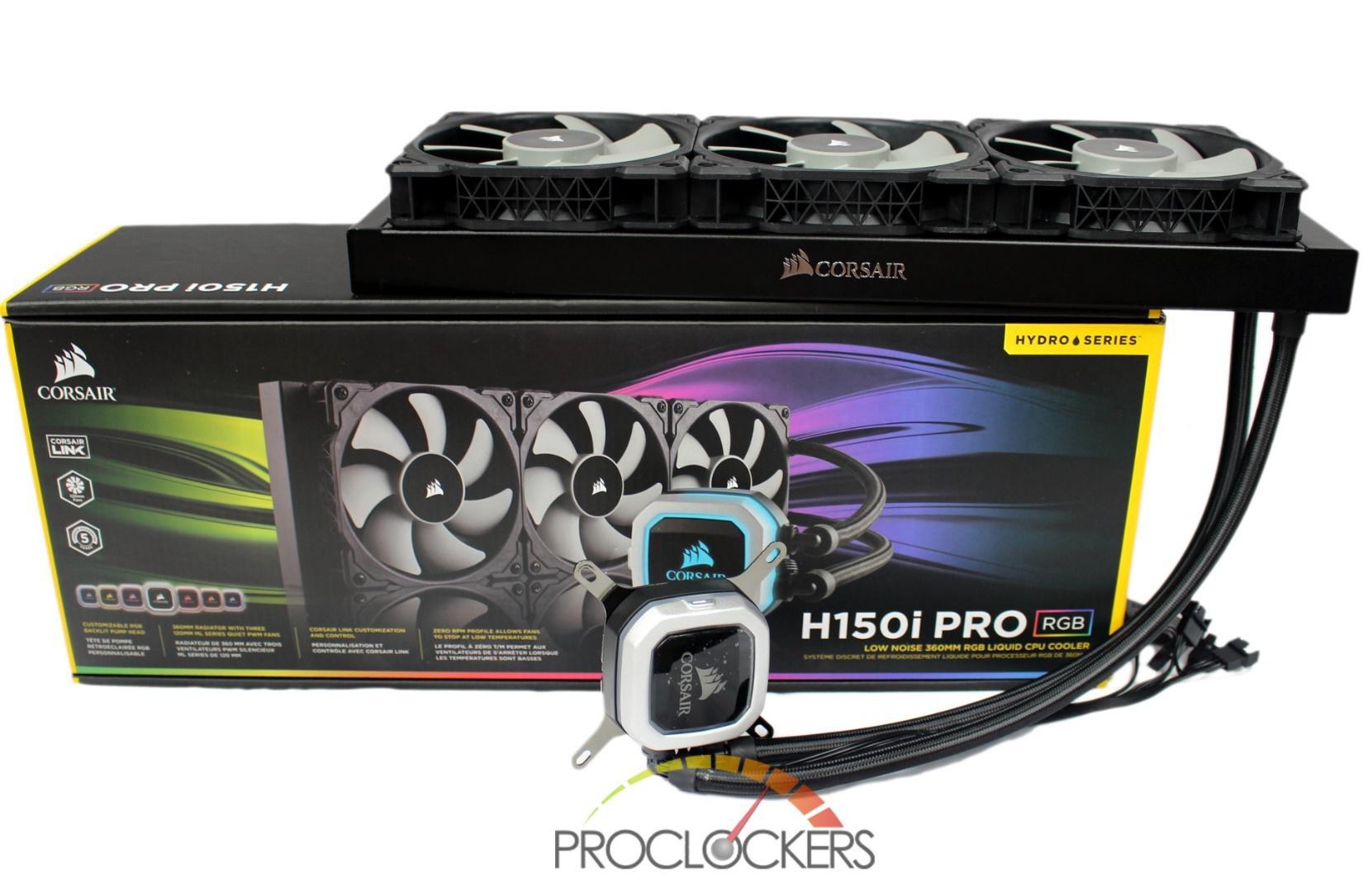 Corsair entered the liquid cooling world with the HydroCool kit clear back in 2002, but their first 'AiO' or All-in-One liquid cooler was the Hydro H50 in 2009. Since then, the Hydro series coolers have gained in popularity with the DIY computer community as a simple way to just 'bolt-on' quiet, high-performance cooling without the hassles and headaches of piecing together a custom loop. With the explosion of high-powered and high core count CPU's last year, Corsair decided it was high time for some updates. Featuring their first 360mm radiator, Magnetic Levitation high-performance fans, and a new Zero RPM mode, the Hydro H150i PRO is ready to cool tomorrow systems today.
Of course, Corsair Link software lets you monitor and adjust pump speed, as well as individual fan speeds. The RGB accent lighting on the block can be changed from the default rainbow cycle to colors and patterns of your choice or even turned off completely if RGB isn't your thing. Corsair's ML series magnetic levitation PWM fans offer a wide RPM control range with high airflow up to 47.3 CFM and high static pressure up to 1.78 mmH20 for silent operation to hurricane force cooling and everything in between. Compatible will all recent Intel sockets including all variants of the 115X and 20XX, All AMD AM and FM sockets, and Corsair assures us AMD's TR4 platform support is coming soon to round out the compatibility list.
Pro Clockers would like to thank Corsair for sending the Hydro Series H150i PRO RGB Liquid cooler over to check out!
Corsair's take on the Hydro H150i Cooler:
BE SEEN, NOT HEARD
The CORSAIR Hydro Series H150i PRO is an all-in-one RGB liquid CPU cooler with a 360mm radiator built for low-noise cooling and bold styling with an RGB LED pump head.