Introduction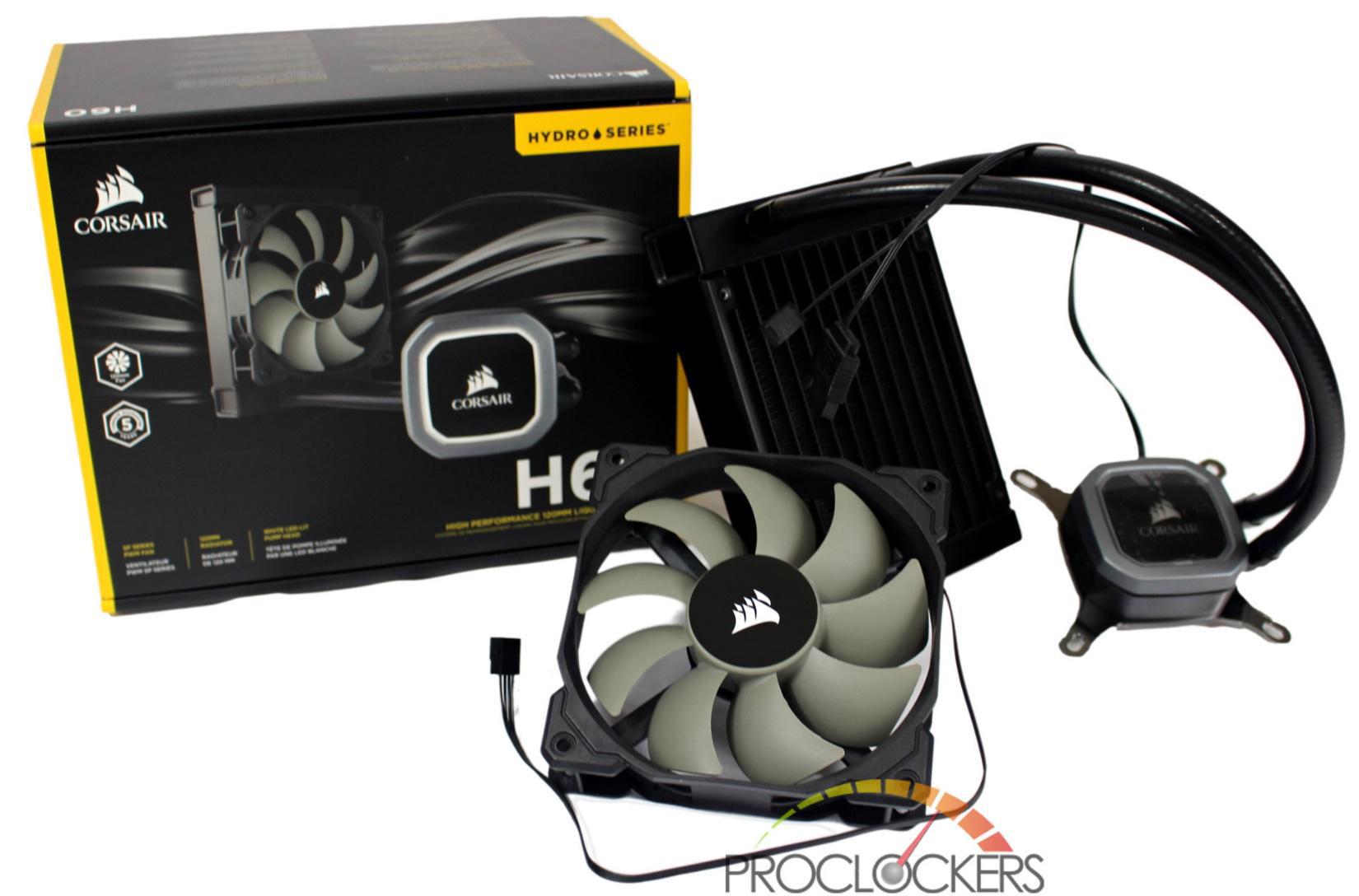 Many in the PC world consider liquid cooling to squarely the realm of enthusiasts and a staple overclocking fanatics, but the truth is, almost every segment of the industry. The benefits of a liquid cooling system are low temperatures, which have positive impacts on stability and longevity of any system, and noise output. No one likes noisy fans on an underpowered air cooler. While enthusiasts are very vocal, they make up only a small niche of the market, most of the PC's out there are smaller systems used for media, office work and other productivity tasks, and daily computing like checking email and social media. Most of those users don't need massive cooling power, and certainly aren't interested in fancy lights, monster radiators and the cost associated, but would really enjoy a PC that stays cool and quiet with no fuss.
Wait, doesn't Corsair already have an H60? Yes, but as computer processors evolve, so must the cooling solutions. Corsair has revamped the Hydro Series H60 with a new thermally-optimized cold plate and low –noise pump coupled to a high-density slim radiator to cope with the cooling needs of today's processors.
Pro Clockers would like to thank Corsair for sending the Hydro Series H60 Liquid cooler over to check out!
Corsair's take on the Hydro H60 Cooler:
The Hydro Series H60 is an all-in-one liquid CPU cooler with a 120mm radiator built for low noise liquid CPU cooling and bold styling with a white LED-lit pump head. Compatible with all current AM4, LGA 1151 and LGA 2066 socket CPUs and equipped with a CORSAIR 120mm SP Series PWM fan, users can adjust the fan speed between 600 RPM to 1,700 RPM for precise control over noise and airflow. A high-density 120mm slim radiator provides a greater surface area for superb heat dissipation, while a thermally-optimized copper cold plate and low-noise pump ensure heat is quietly and efficiently channeled away from your CPU. With tool-free easy installation and CORSAIR engineered cooling, the H60 is everything you need to keep your CPU running fast, cool and quiet.