Introduction
Spectacular Lighting from Any Angle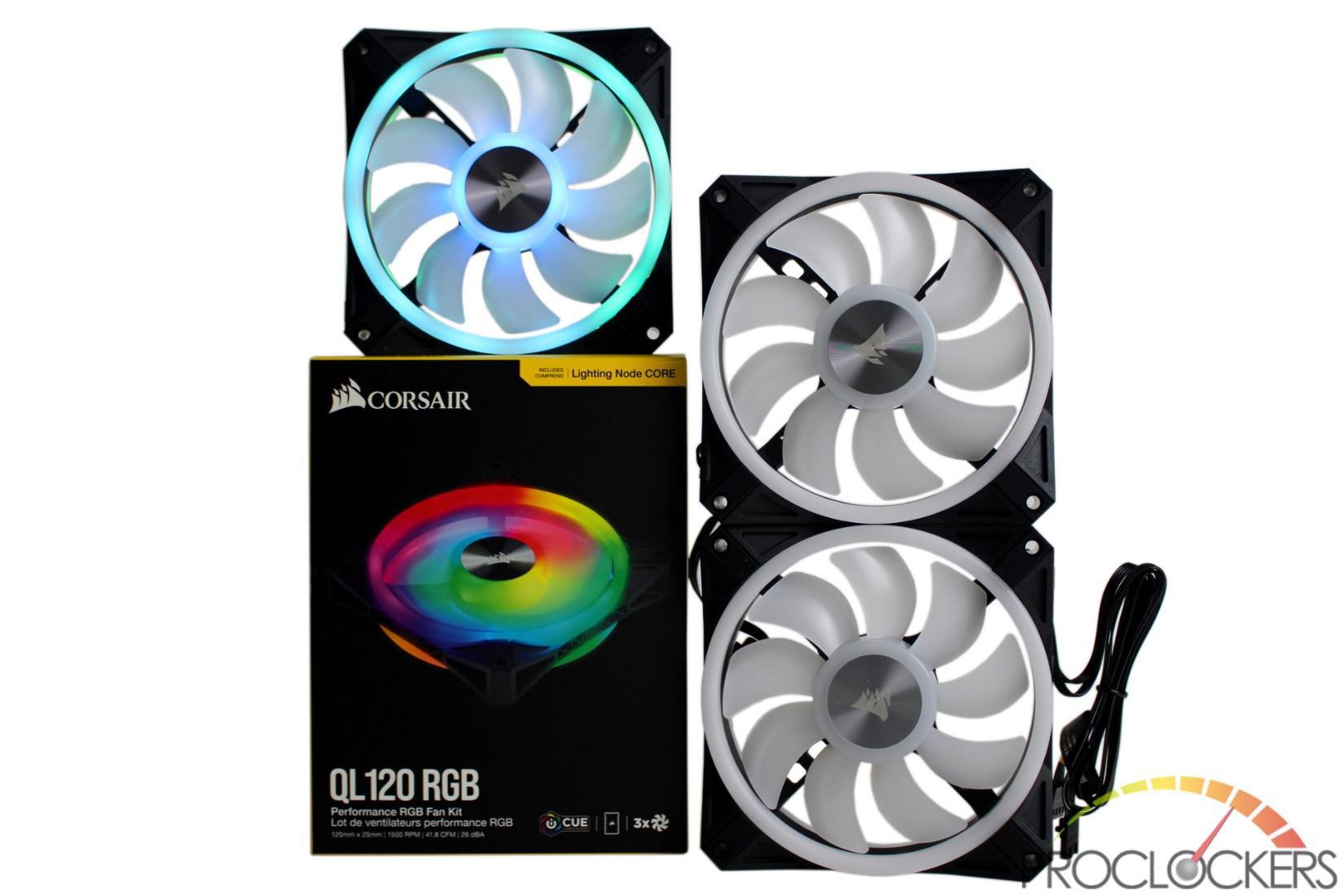 Unless you've been living under a pretty large rock the last few years, you've probably noticed that literally, everything in the PC world has gone RGB. From peripherals to coolers, power supplies to cases, memory to fans, everything you can think of can be customized and synchronized with ease. While LED fans have been around forever, and RGB enabled fans have been around for years now, Corsair has cranked it to eleven and ripped the knob off with the new QL series fans. Featuring an astounding 34 individually addressable LED's per fan, each QL series fan has more RGB goodness than most gaming machines have combined. While the QL series fans fully work with the entire iCUE family of devices such as the Lighting Node Pro and Commander Pro, a full complement of 6 of these is a staggering 204 LED's, about the limit of these devices. To cope with the insane amount of lights, Corsair includes the new Lighting Node CORE in this 120mm 3-pack kit which can handle a full complement of QL series fans with ease. Let's put our sunglasses on and check them out!
ProClockers would like to thank Corsair for sending the QL120 RGB kit over for us to check out!
Corsair's take on the QL series RGB fans:
Give your PC spectacular lighting from any angle with CORSAIR iCUE QL RGB fans, equipped with 34 individually addressable RGB LEDs across four distinct light loops. Connect to the iCUE Lighting Node CORE (included with all QL RGB multi-fan kits) and iCUE software to control and synchronize your dynamic RGB lighting. Keep your system cool with PWM control, adjusting fan speeds up to 1,500 RPM (120mm) or 1,250 RPM (140mm), while a semi-transparent fan blade ensures both low noise operation and outstanding lighting. Complete with front and back-facing metal logos on the hub and anti-vibration rubber dampers to reduce vibration noise, QL RGB fans create spectacular lighting that doesn't choose sides.