A Closer Look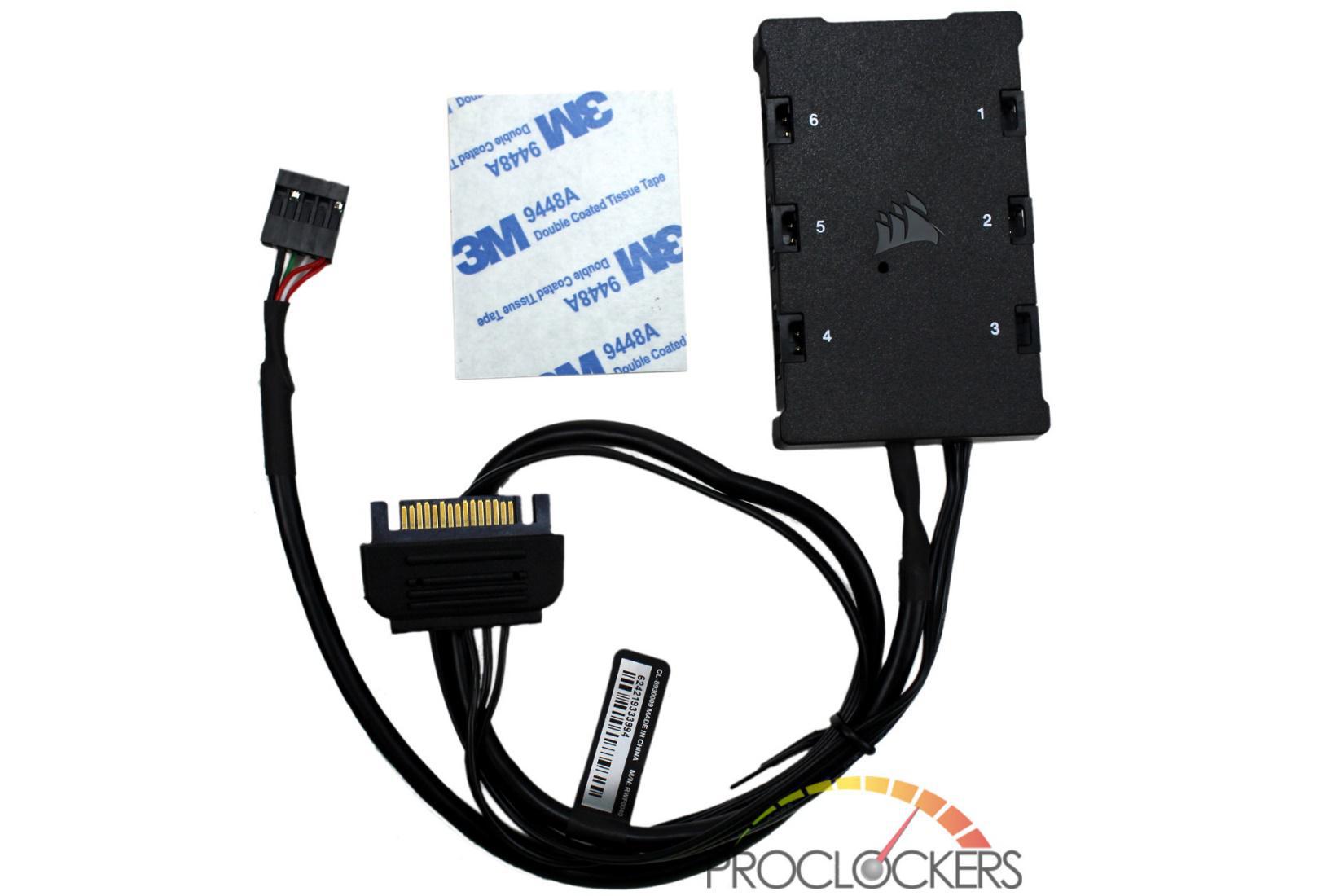 Once you remove the wrapper on the Lighting Node CORE, you also find a mounting pad that can stick the Lighting node to any smooth surface in your case. Please DON'T do this until later on once you have mounted all of your fans and made sure the cables will reach your controller.

The lighting node CORE has 6 ports for RGB fans. You can connect any of Corsair's addressable RGB fans, not just the QL series. You need to connect to the ports in the numbered order for everything to work properly.

The lighting Node CORE is powered from a standard SATA power connection. Connectivity to the system is over USB 2.0 via internal header. Given that USB 2.0 headers are getting rather limited these days, we wish Corsair would use a single header space (a 1×5-pin layout) as this renders the second USB 2.0 port on this header un-usable even though it isn't electrically connected or needed.

The QL series fans themselves have a slightly concave square shape with the corners fileted. The fan blades are translucent, as is the outer light ring on this side. The center hub is covered with a nice metallic Corsair badge.

The rear of the fan looks very similar to the front. The back of the hub also has the same Corsair badge.

The frame is very narrow on all four sides so that you can easily see both outer light rings from the side. This should look pretty neat installed.

Overall the fans have a rather unique appearance with minimal frame components surrounding a ton of RGB diffusing translucent plastic.

Connectivity to the fan is over two cables, a standard 4-pin PWM fan cable, and corsair's 4-pin addressable RGB cable. Both are well labeled.

Even without a computer connection, powering up the Lighting Node CORE lets the fans swirl in glorious RGB waves.

The crazy amount of LED's inside gives you a crazy amount of lighting, and you can easily see it from every angle. Without a computer connection to iCUE, you can't control the brightness. The lighting is so bright, it washes out our camera sensor, but the lighting is nice and rich in person.