System Config & Software
CPU: Intel Core i9-7900X
Mobo: EVGA X299 Micro
CPU Cooler: Be Quiet! Dark Rock Slim
GPU: MSI RTX 2080 Super Gaming X Trio
Case: NZXT H400i
Fans: Corsair QL120 x3 + Lighting Node CORE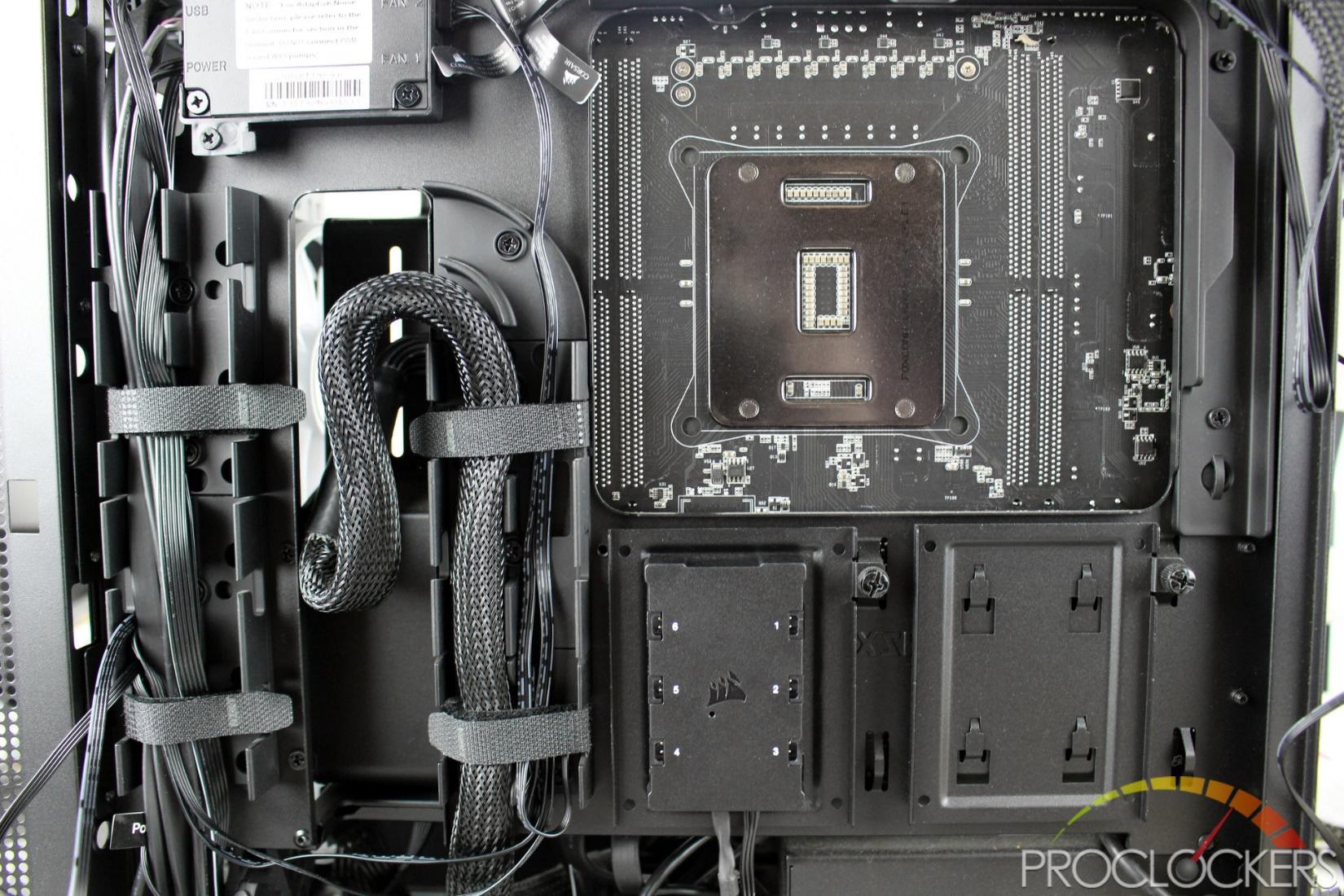 Installation is a snap. We ended up using the included double-sided adhesive to stick the Lighting Node CORE to an empty 2.5" SSD tray as it was in the middle of our case and easily reachable by all of the fans.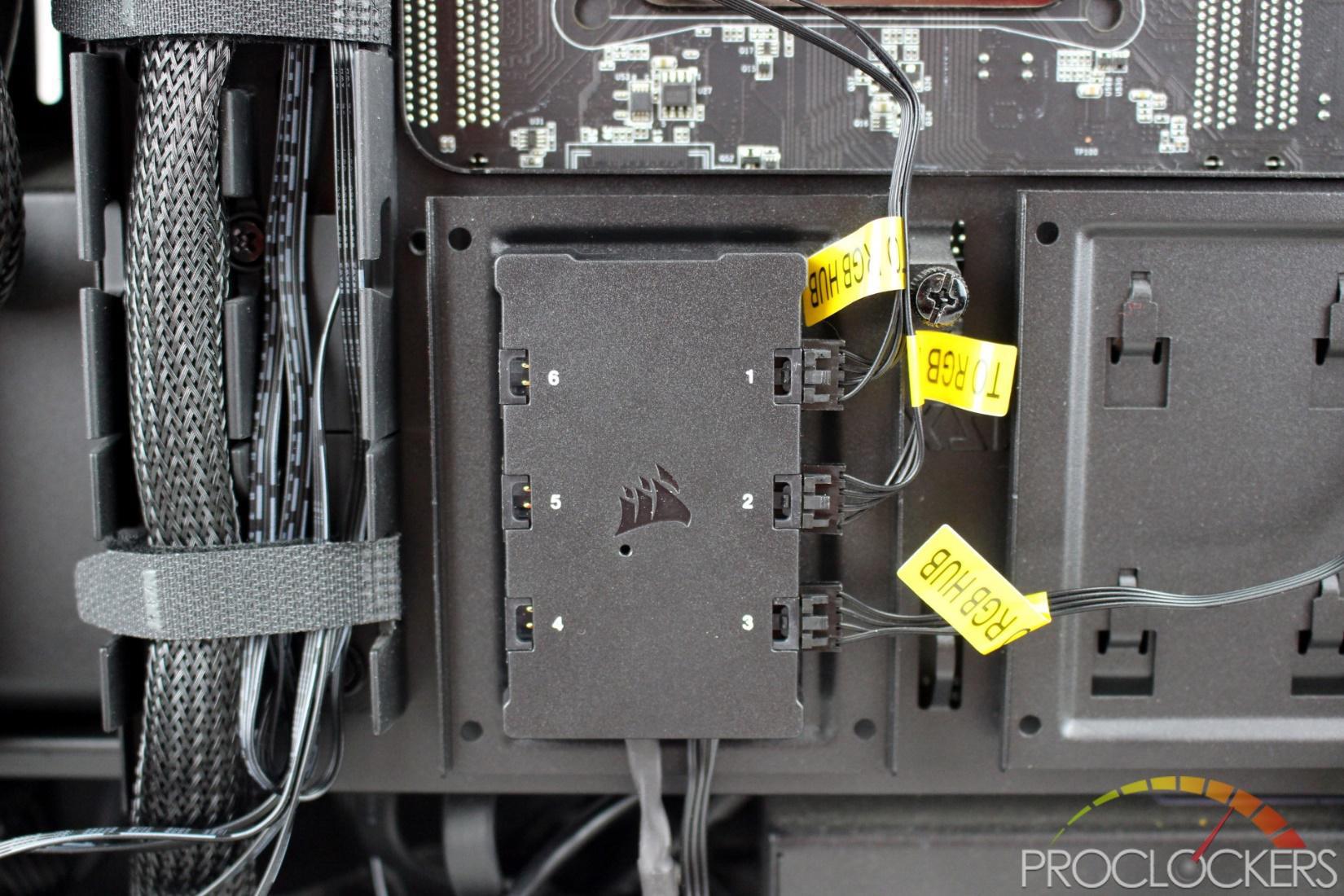 After mounting the fans to the case top and rear we connected the three fans, front to back, to connectors one, two and three in order. The power was plugged in and the USB cable routed to an open motherboard header.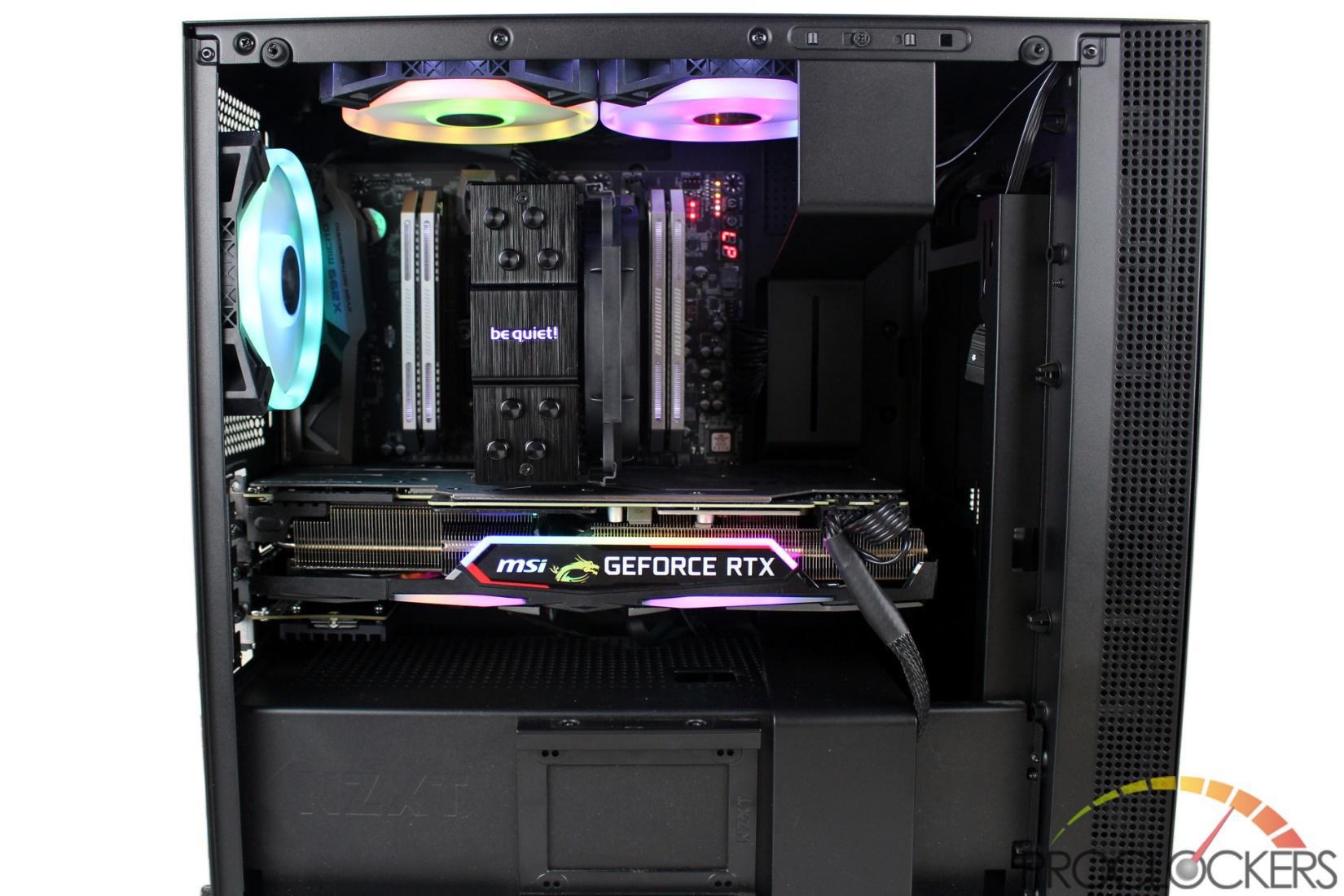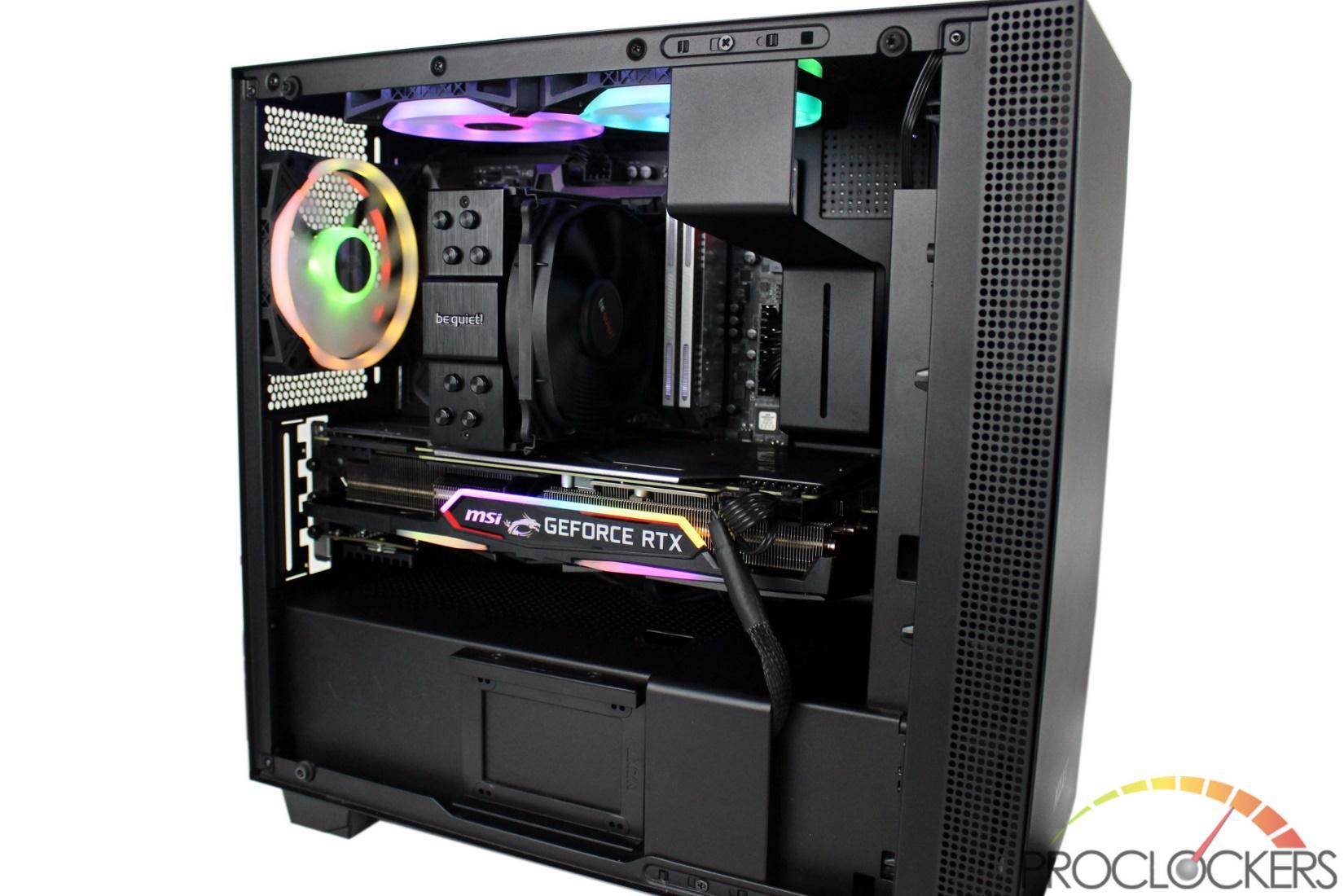 When we first power the system up, we are greeted with a barrage of rainbow lighting.
Corsair's iCUE
Command your entire setup through a single interface, personalizing your system's performance and visuals to your exacting preferences.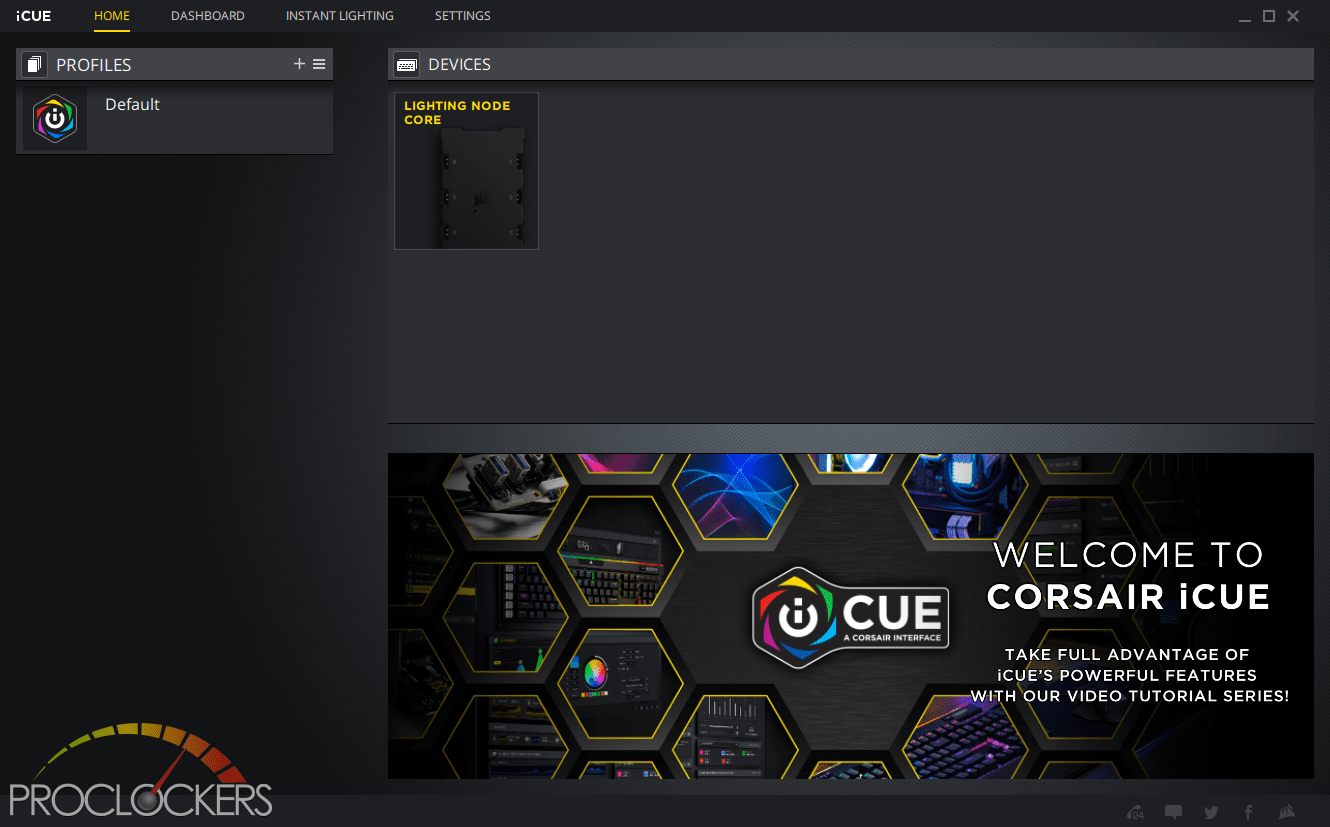 When you launch iCUE, you will see all of your Corsair devices listed on the dashboard. We only have the Lighting Node CORE connected, so that is all that shows up.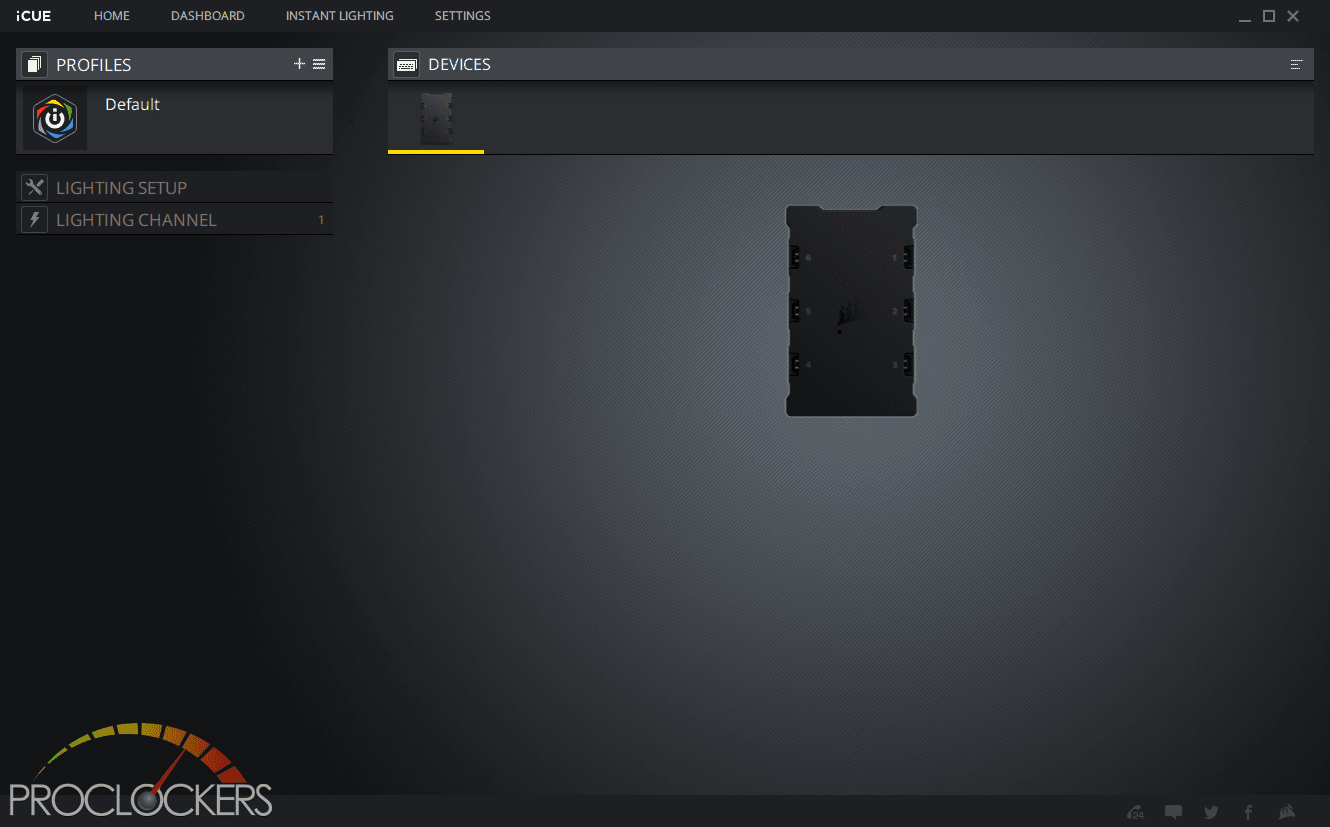 Clicking on the Node CORE gets you the configuration page for this device.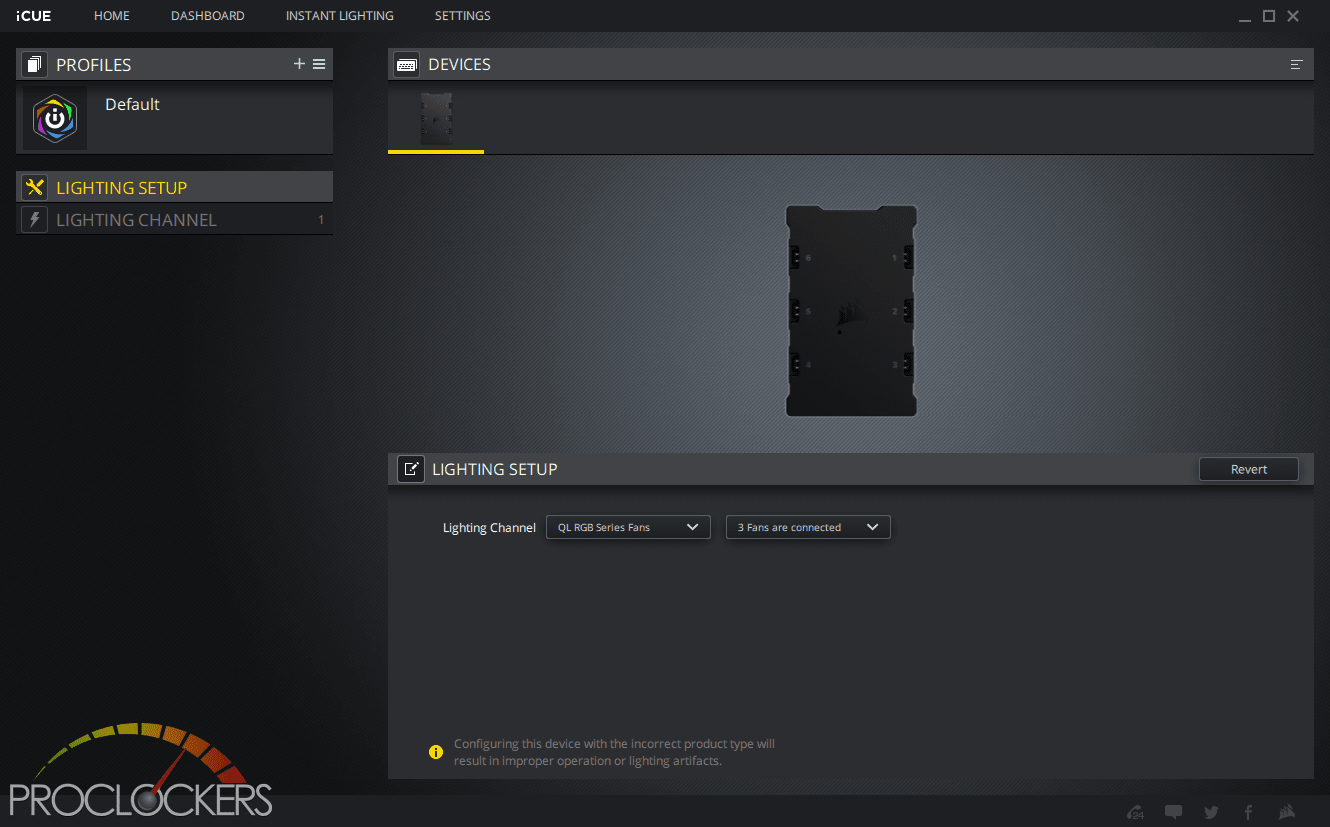 You'll need to first go to the lighting setup and make sure you have the correct fan style selected QL RGB series in this case, and the number of fans connected, three in our case.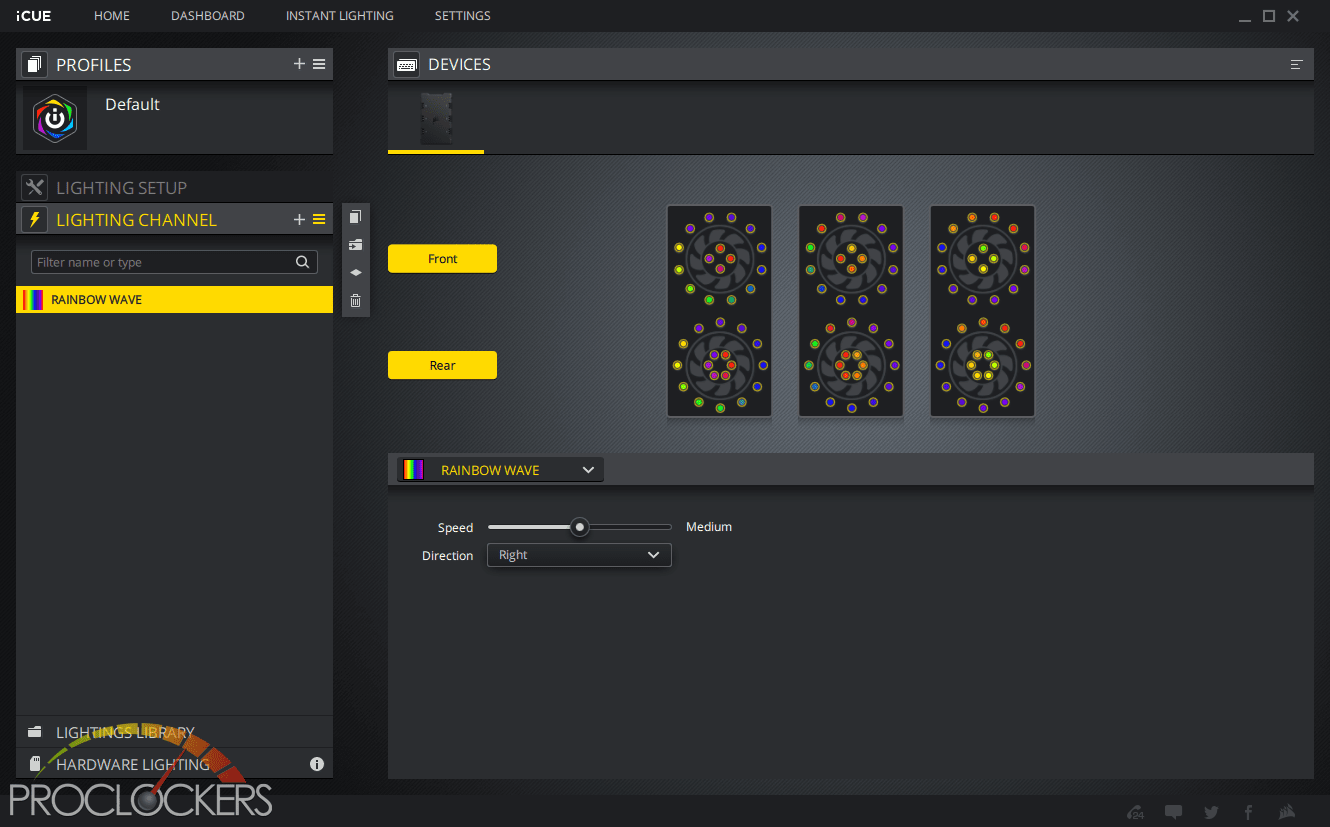 From there you click down on the lighting channel, and you see the three fans represented, the top row for the front face of each fan, and the lower row for the rear face.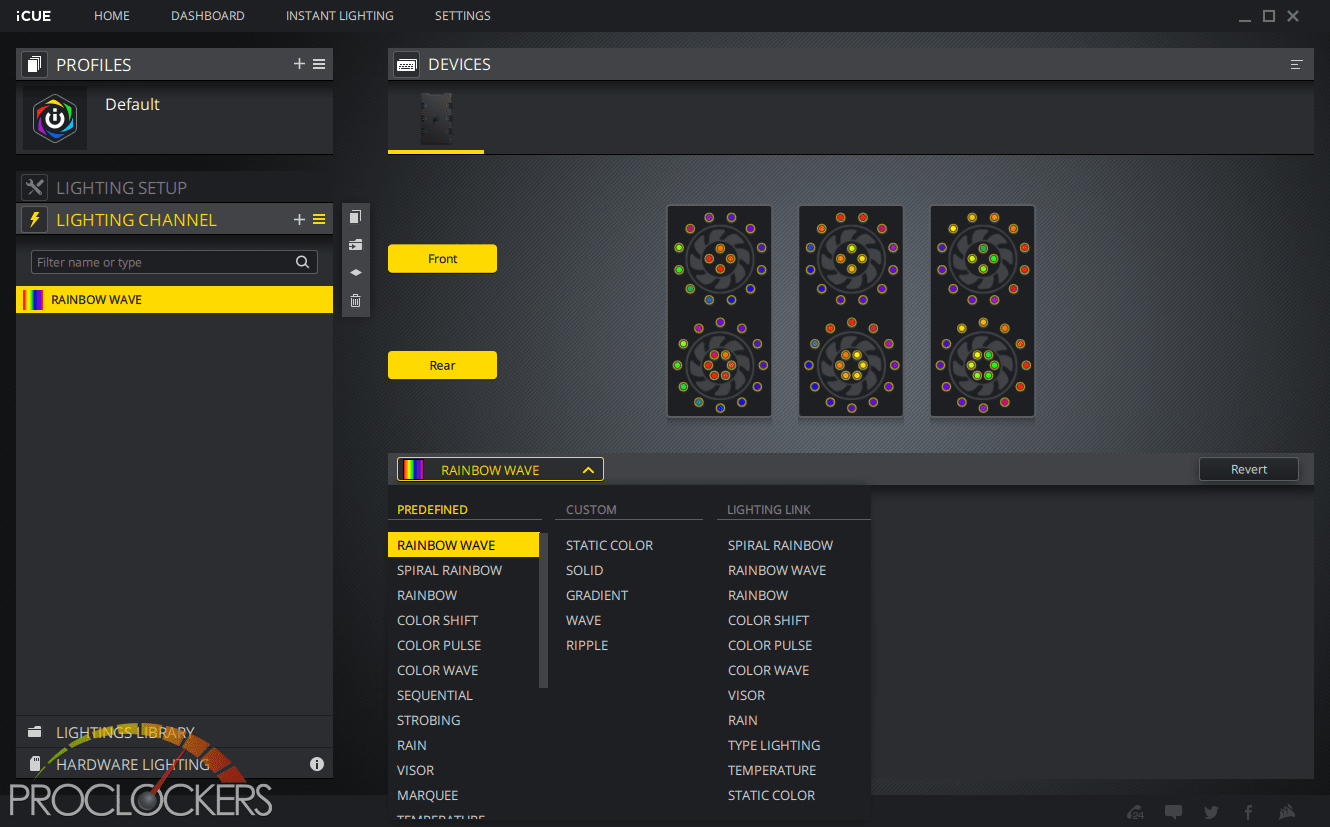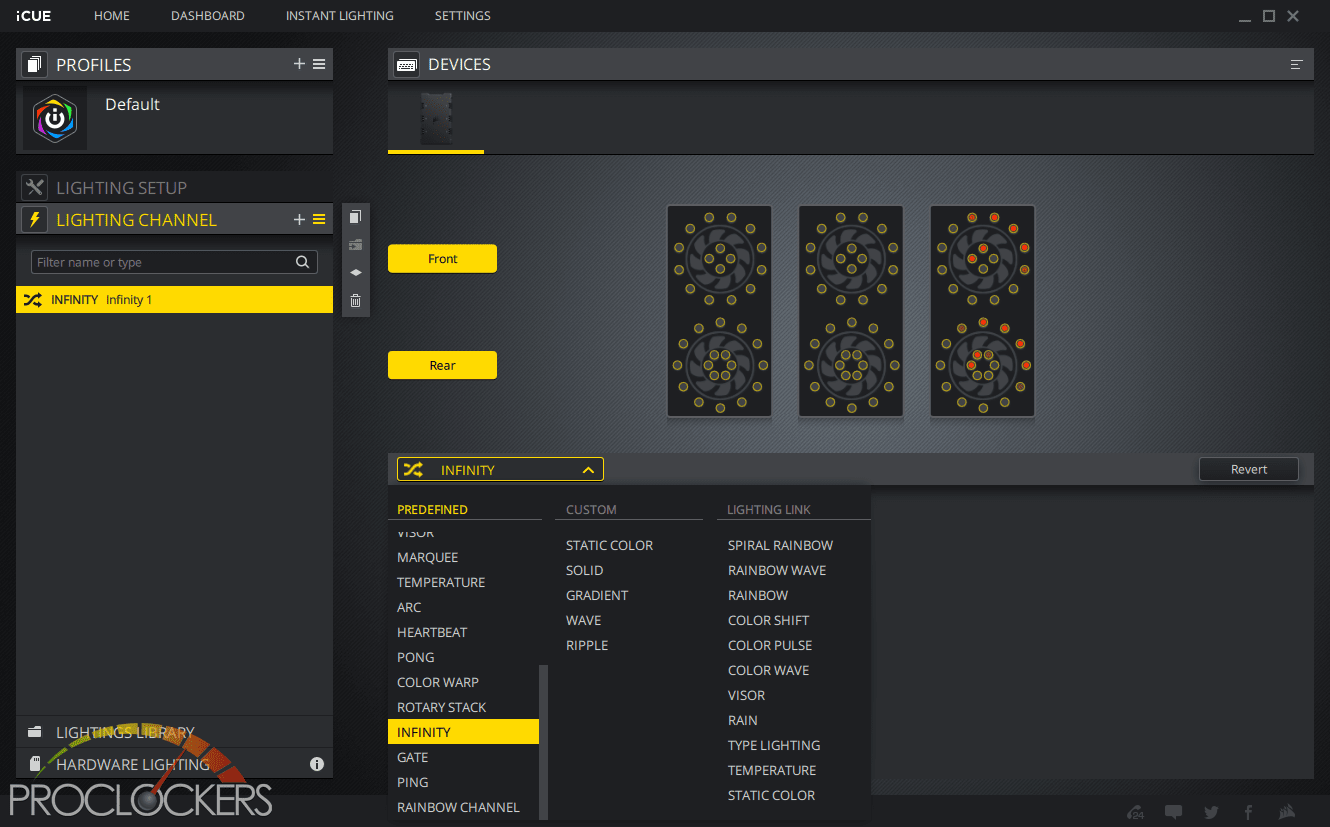 You can select from a huge list of predefined presets, make sure to scroll down as there are quite a few more and the scroll bars aren't visible unless you hover your mouse over them. We would like to see Corsair make these multiple columns side by side rather than one long list. It's really easy to overlook about half of the presets because of this.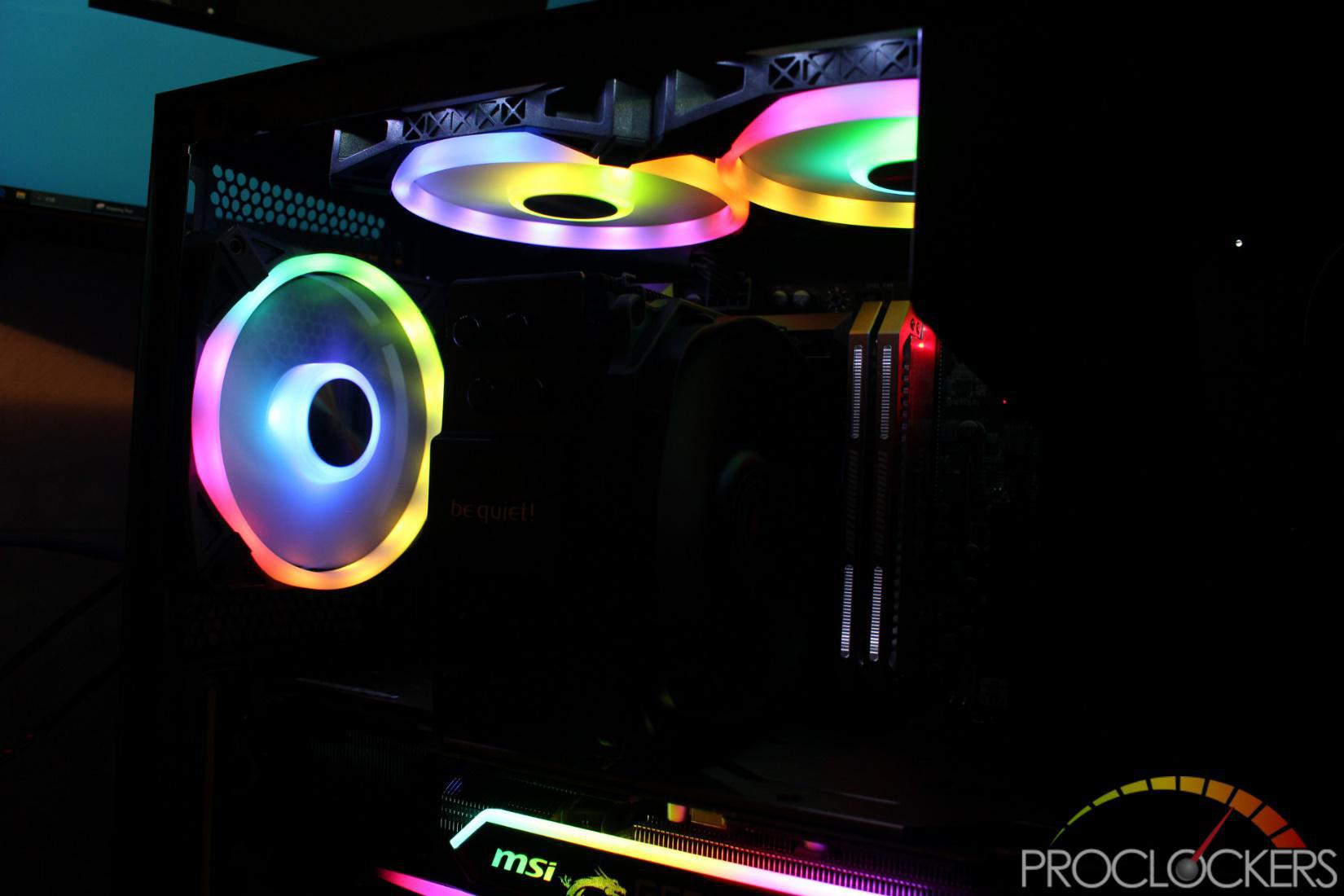 The Rainbow Wave is the default.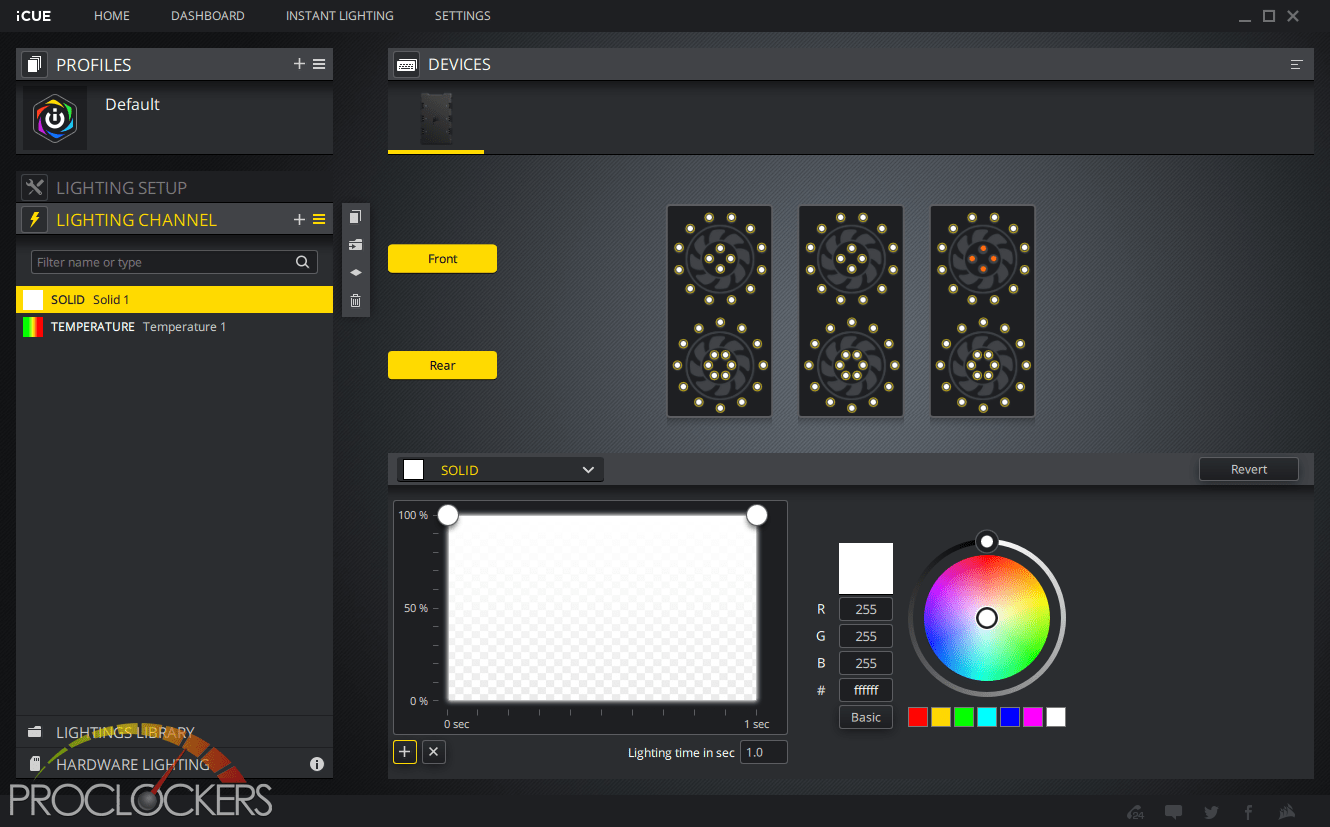 You can also set up more than one lighting option and pick which LED's this applies to by dragging a box around them. You can use the CTRL to select more pixels individually or drag more boxes. In this instance, we turned the fans all solid white except the front center fan hub shows red, yellow and green depending on the CPU temperature.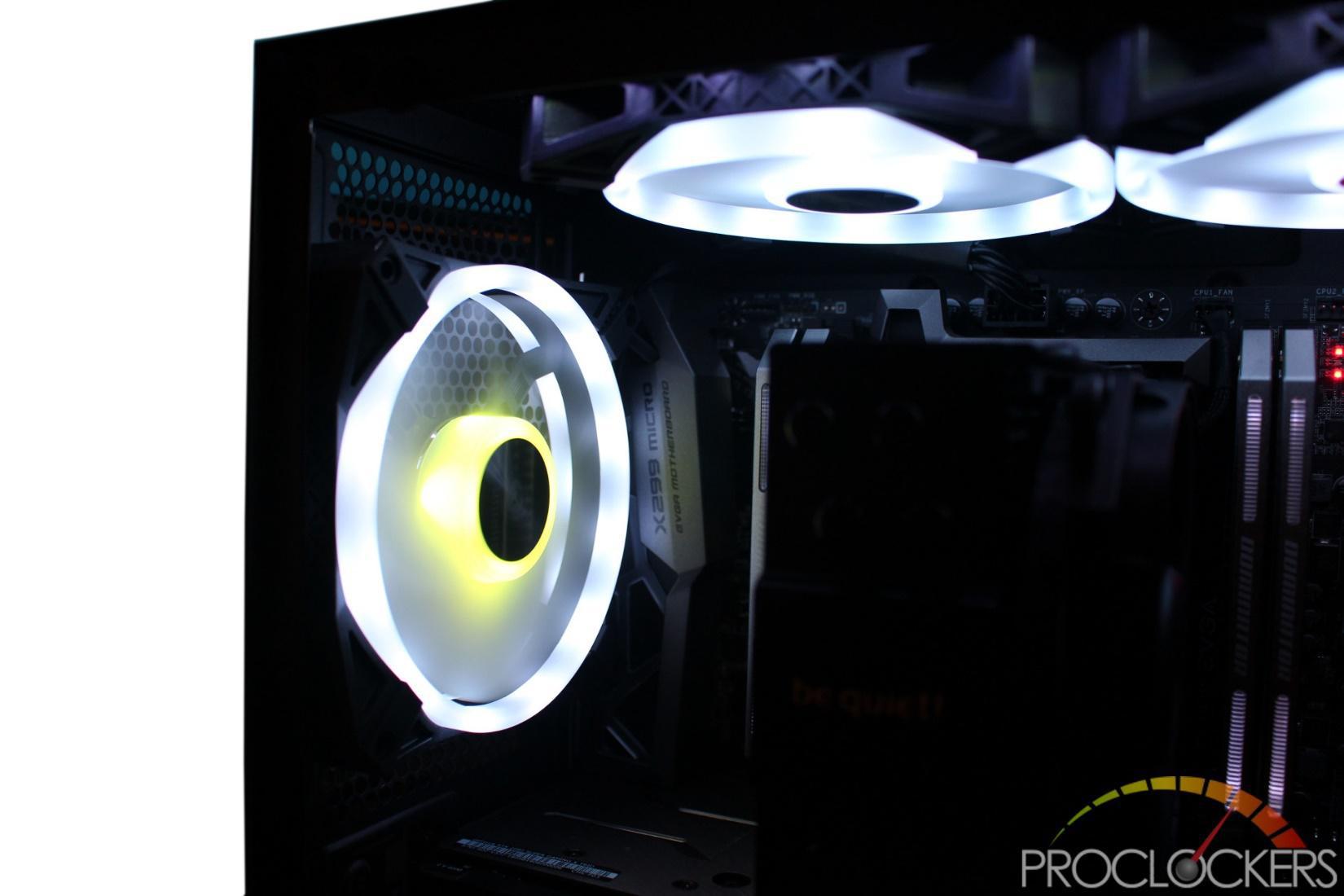 While we picked the entire front fan hub, you can literally set every single one of the 34 LED's per fan to a different color, pattern or effect. The only limit is your imagination.