A Closer Look
Corsair RM650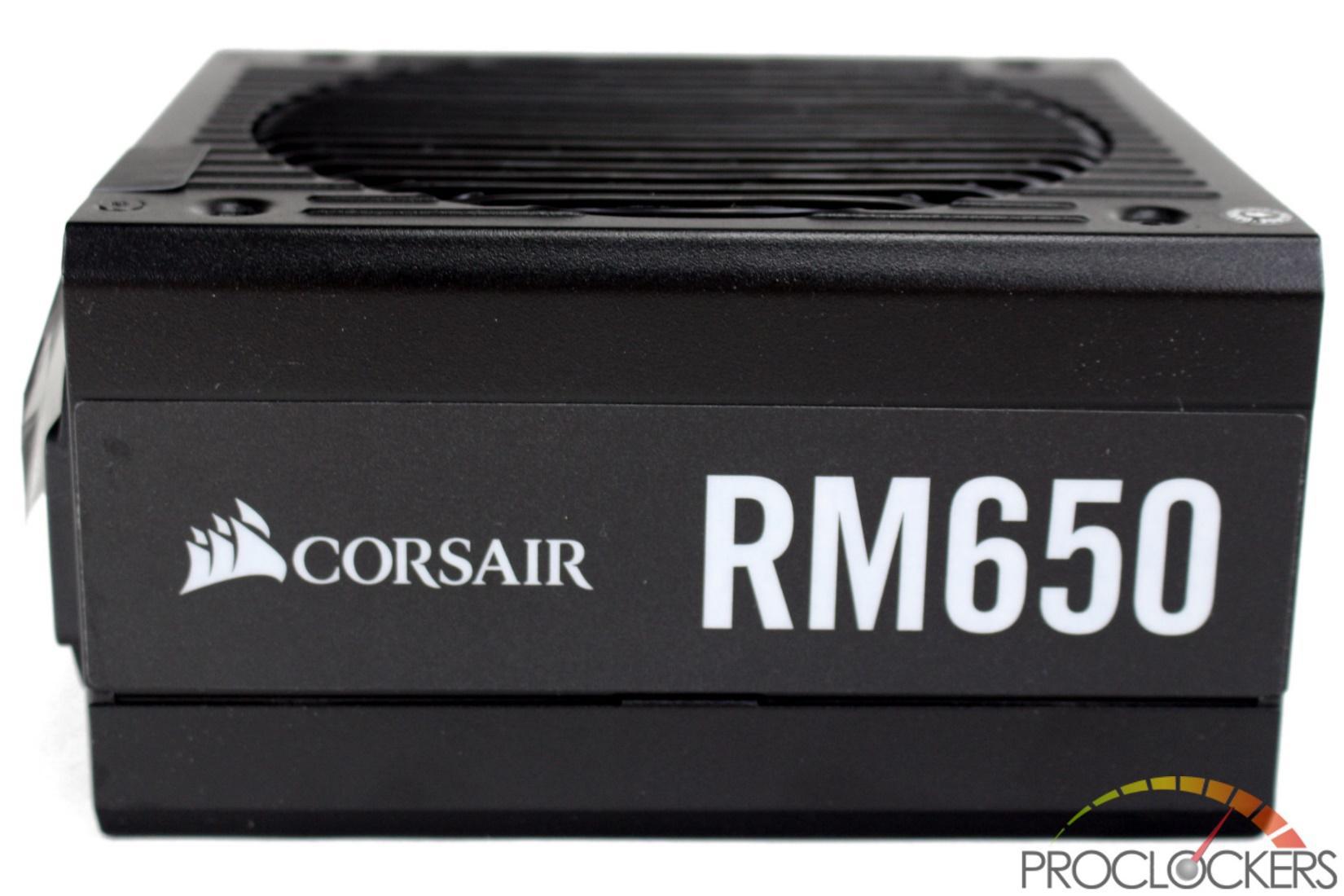 Corsair sticks to a basic label on the sides of the PSU. A smaller Corsair logo sits on half and a much larger model takes up the other half.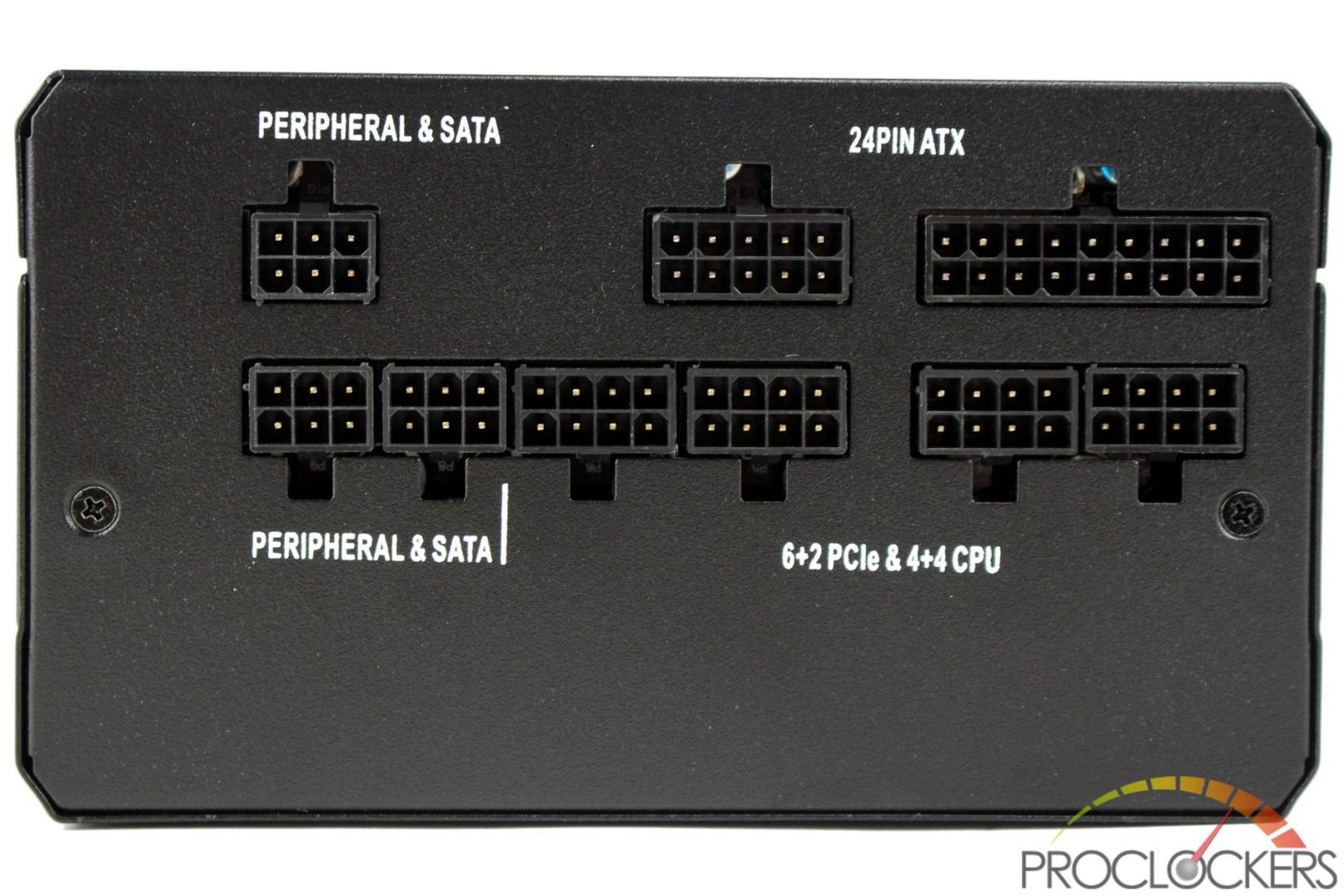 The business end is covered in modular plugs, all of which are well labeled. The 650W model has 3x peripheral plugs and 4x 8-pins that can be used for CPU or GPU cables.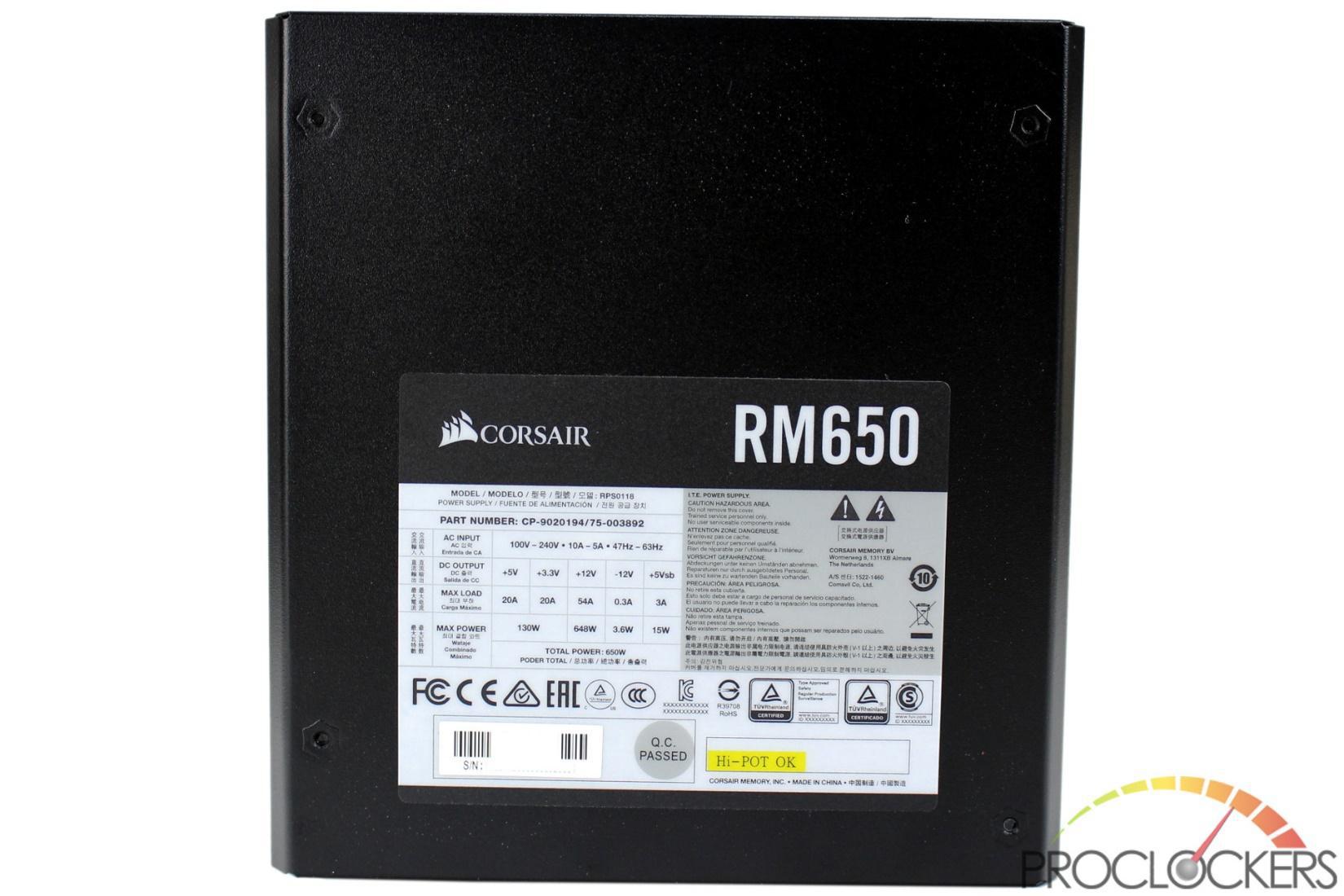 On the bottom side is the main label that gives all of the specifications.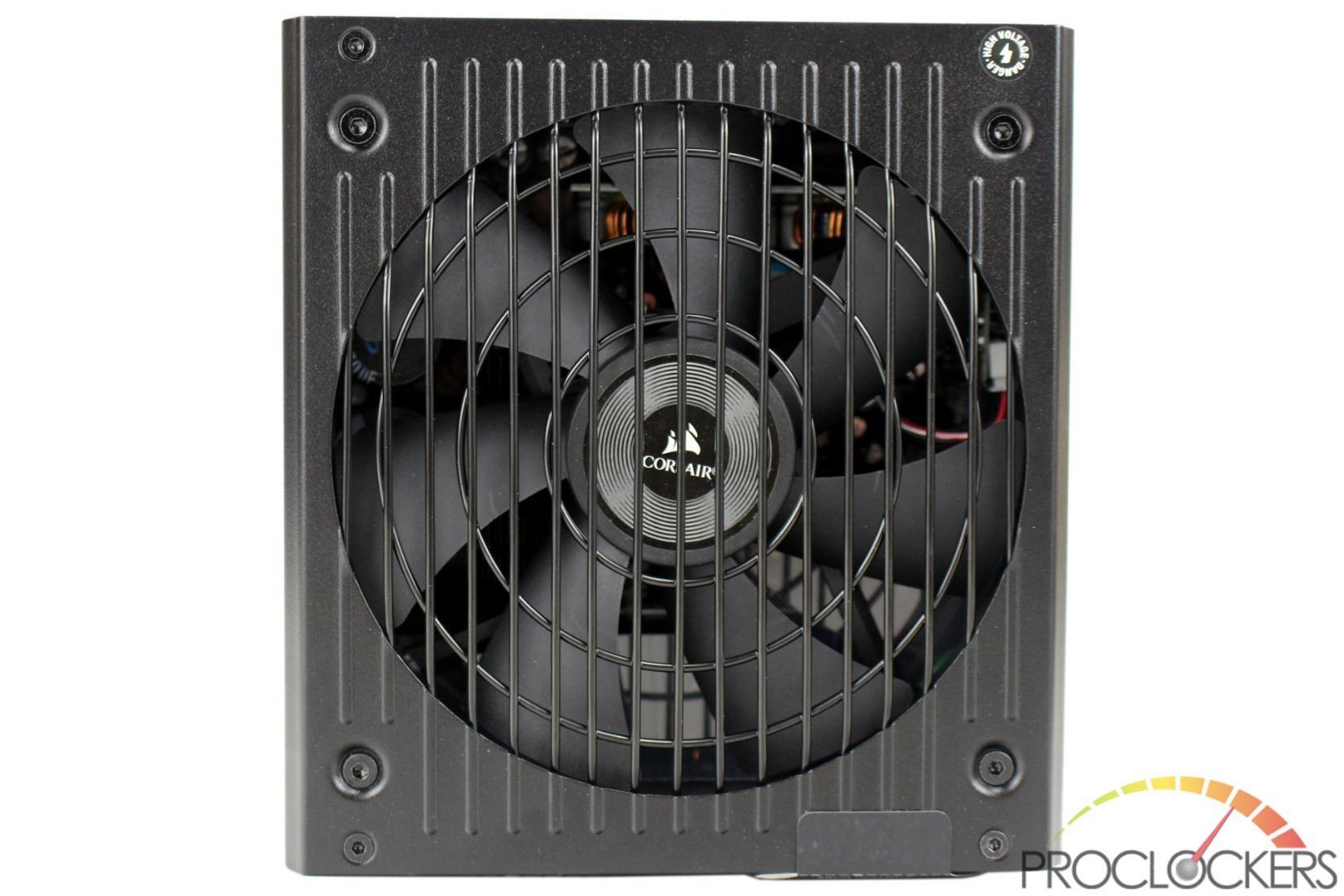 The top side has the classic RM series grill and pattern. The entire thing is taken up with a massive 135mm fan.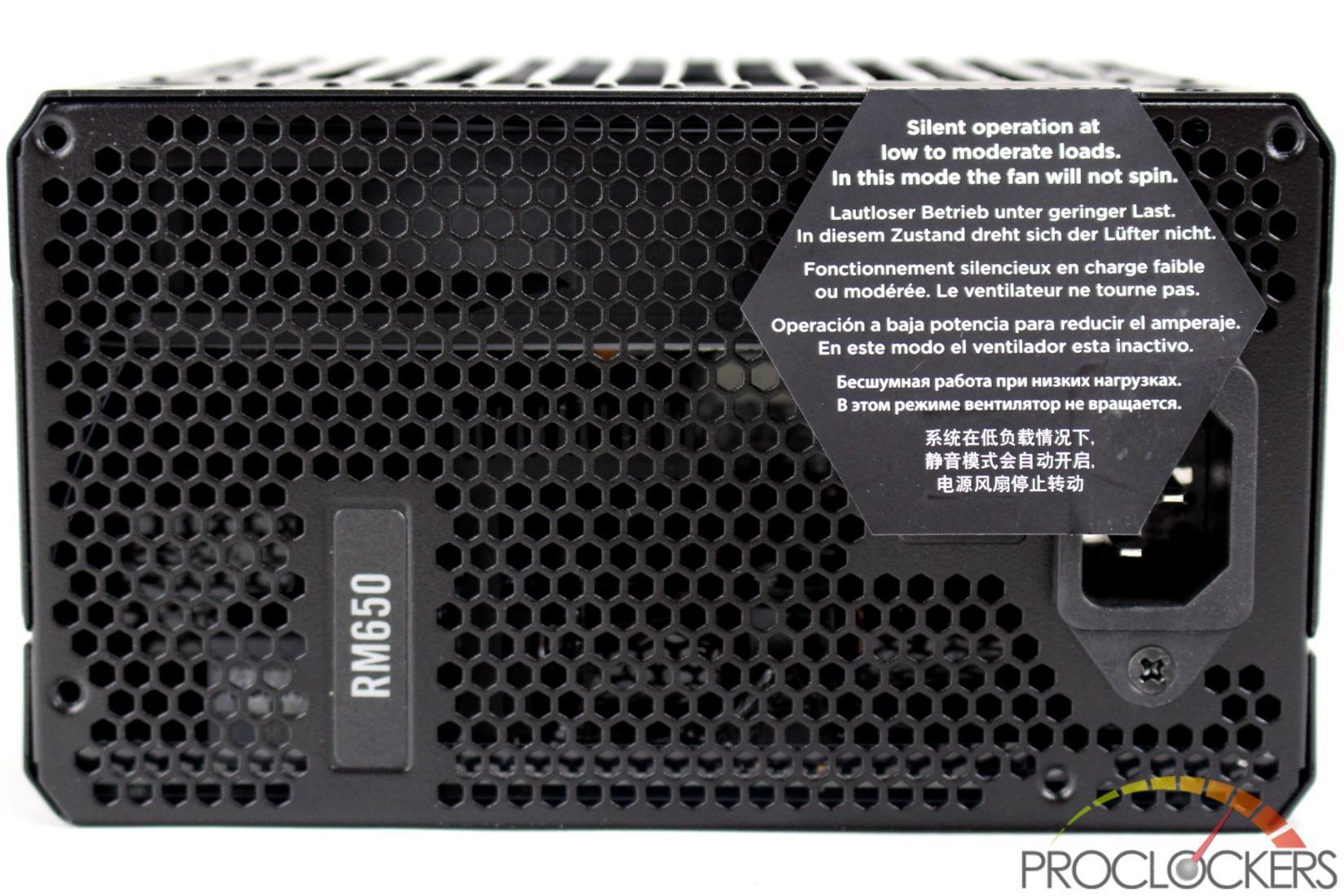 Speaking of the fan, it will not spin up until the PSU is hitting around 260W of output load. A sticker on the back reminds of you this so you don't panic the first time you power up and notice the fan isn't spinning.
Under it is the IEC C14 power inlet, and main power switch. Most of the rear is a honeycomb grill, but one spot is partially blocked to show the model from the back.
Corsair RM750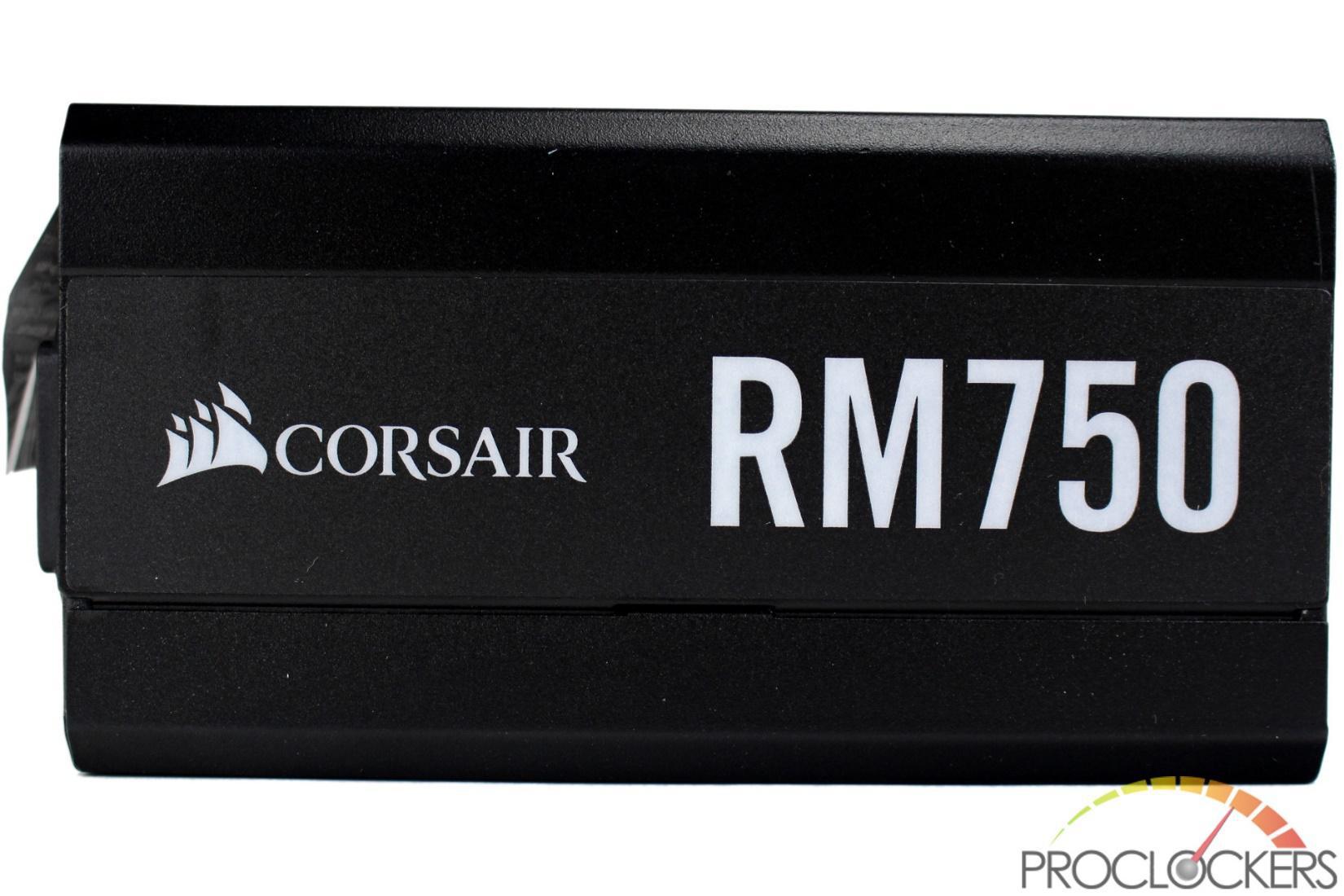 The RM750 looks nearly the same. It's the same size and has very similar labeling.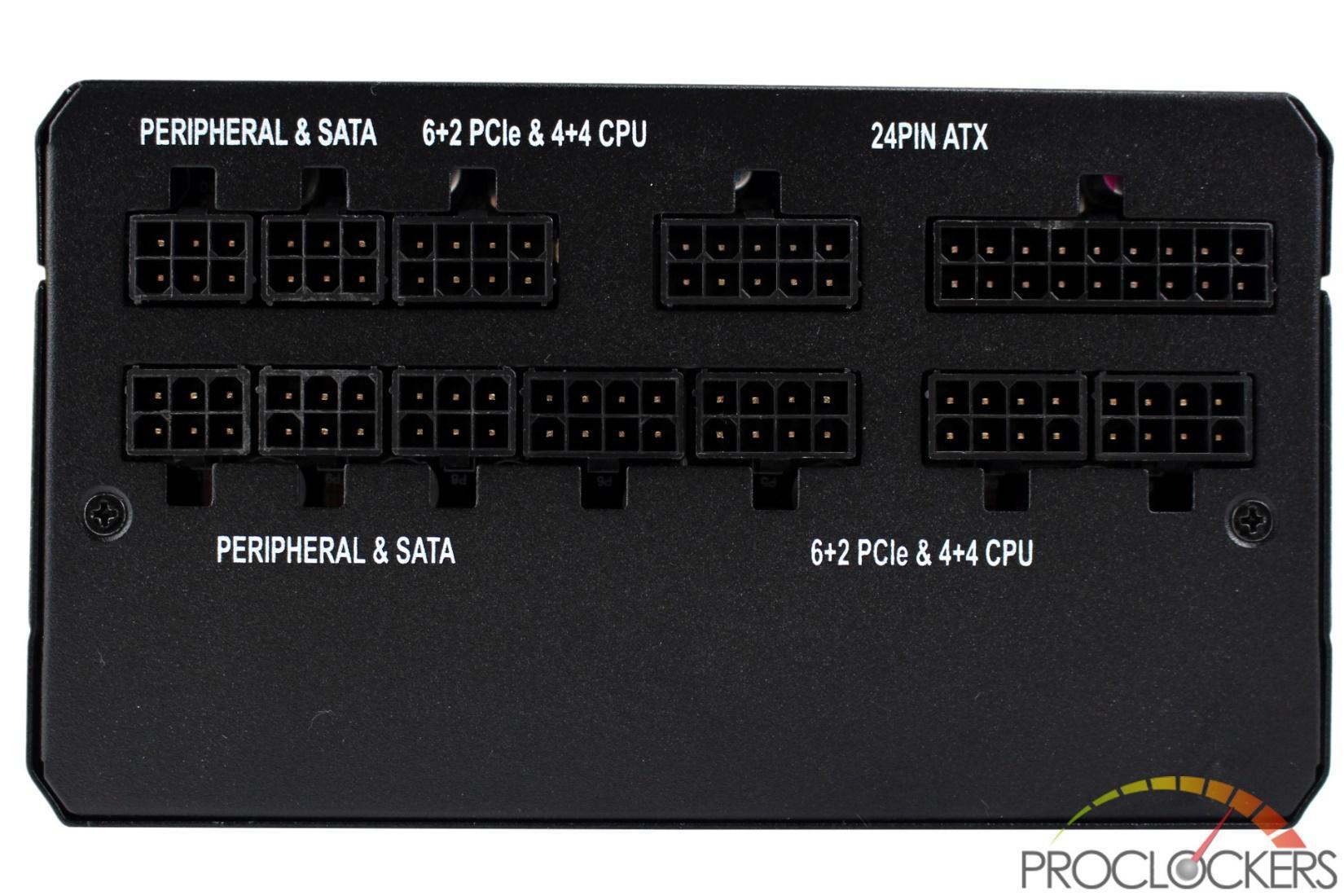 The back side looks similar to its smaller cousin but includes several extra connectors so you can take advantage of the higher wattage rating.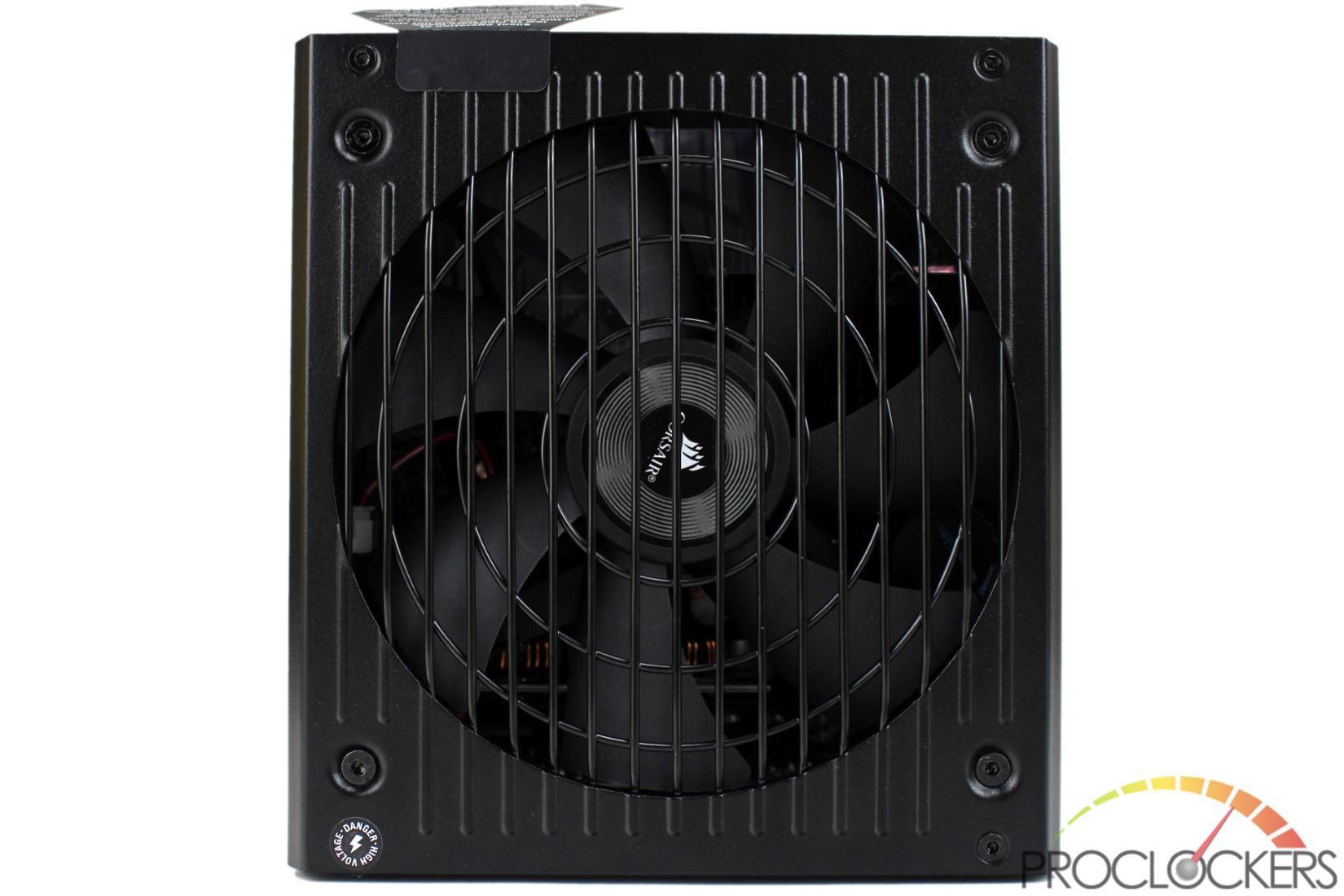 The PSU's are both the same size and you really can't tell them apart from the top. All you see is the massive fan.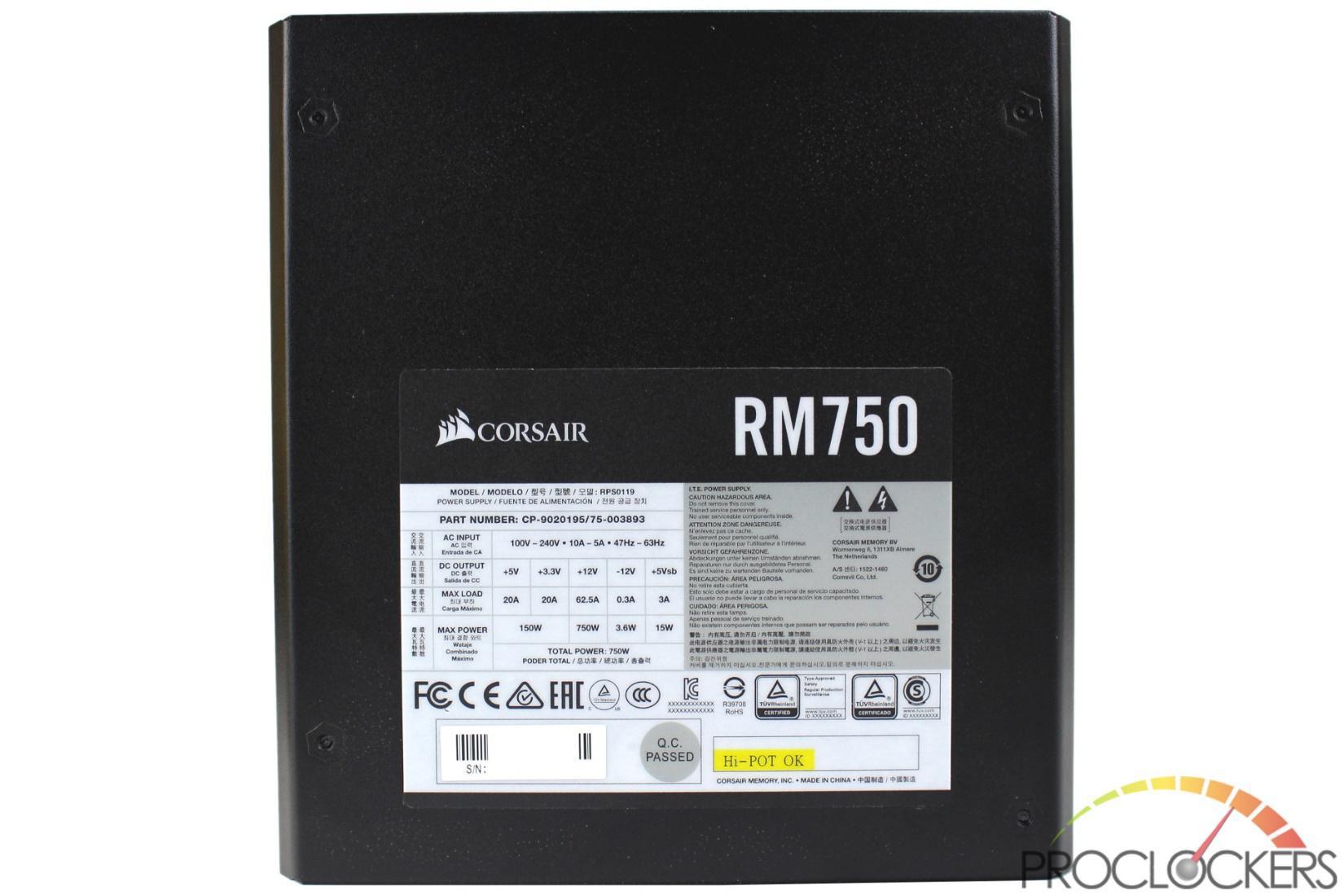 On the bottom is the label again, the RM750 can produce all of its power on the 12V rail alone, up to 62.5A.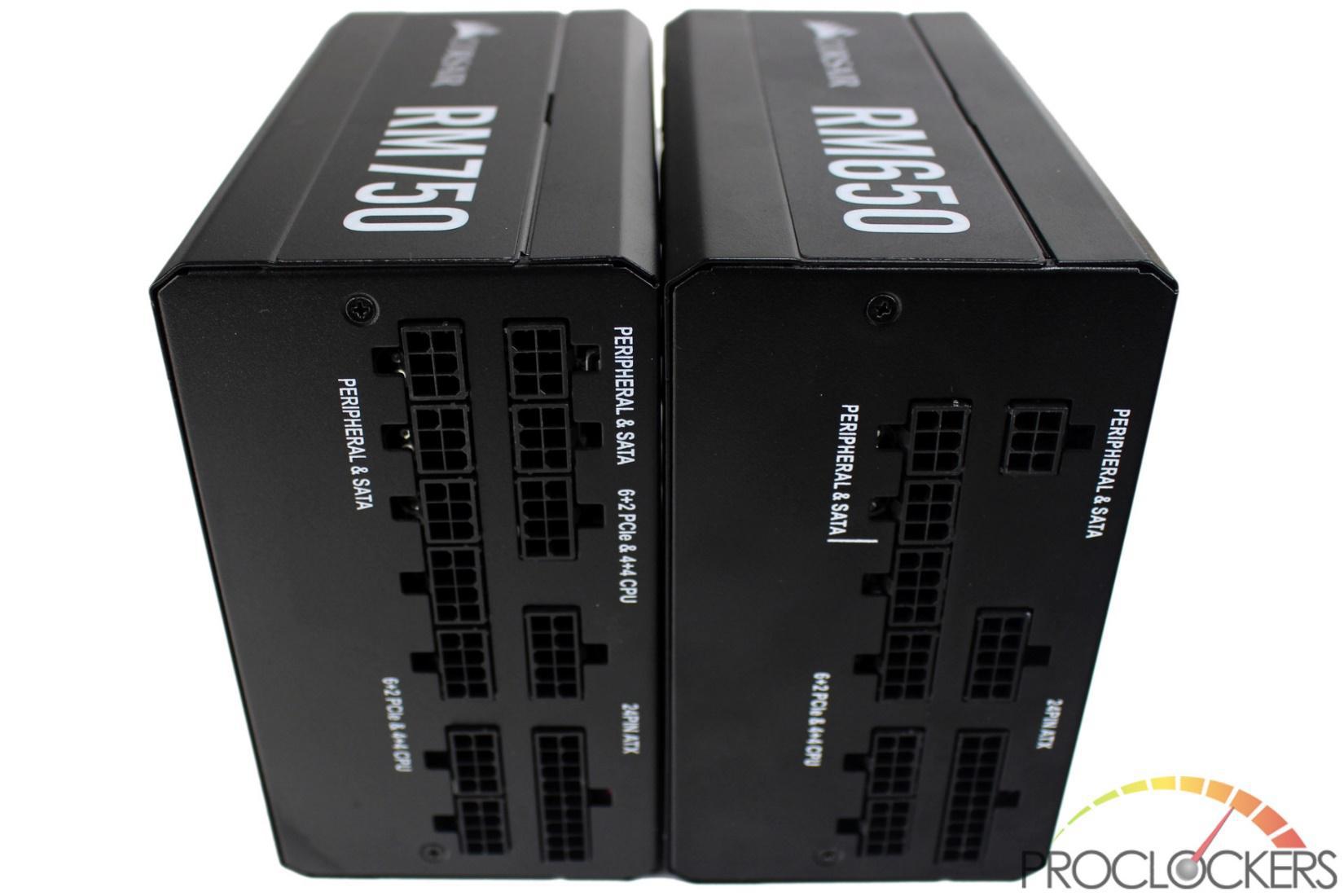 Side by side, you can readily spot the extra power connectors on the 750W model. It has an extra two peripheral connectors for a total of five, and an extra CPU/GPU connection to also make five.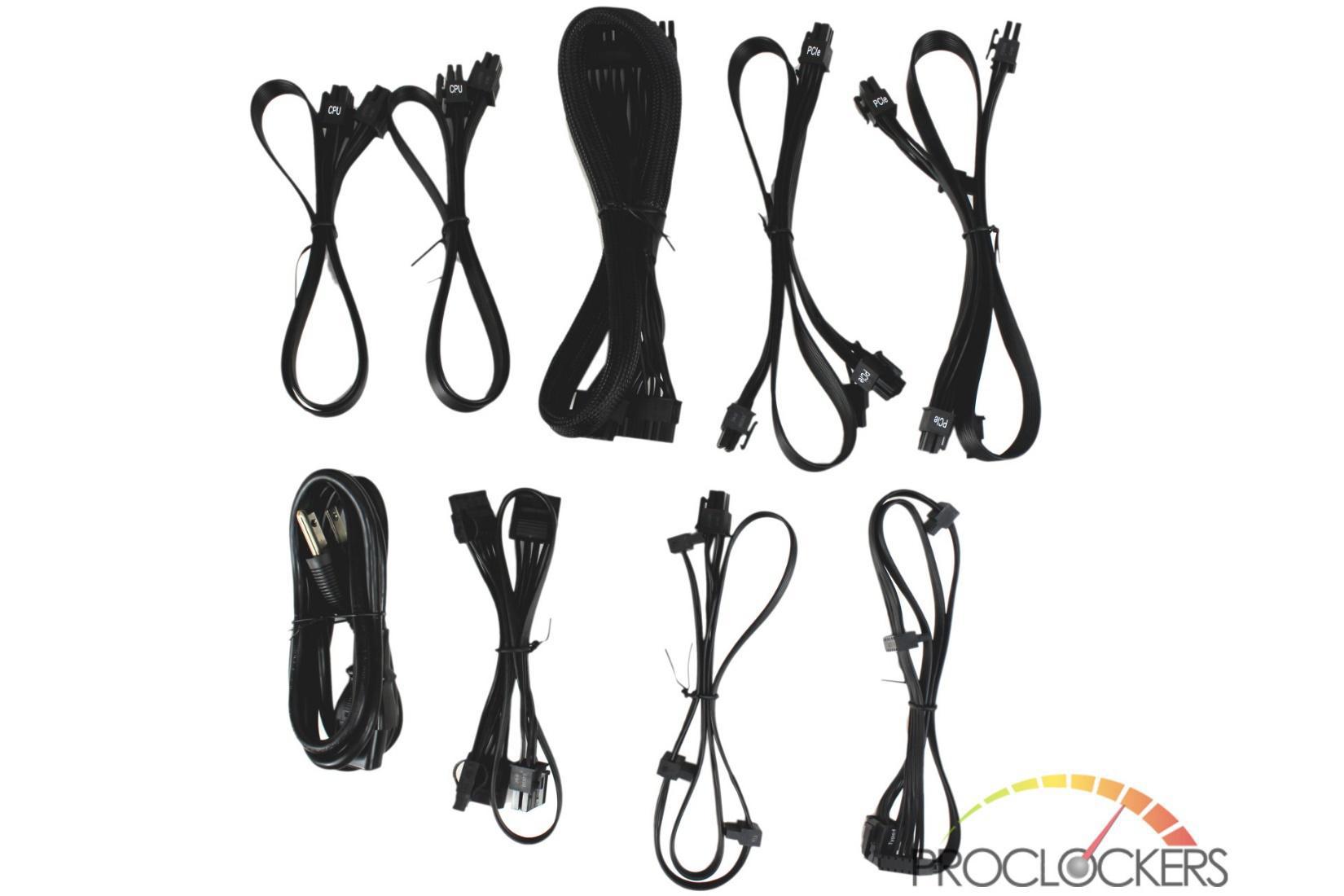 The black box in the packaging contains all of the cables. The RM650 comes with eight DC output cables and a mains input cable as shown here while the RM750 has eleven DC output cables.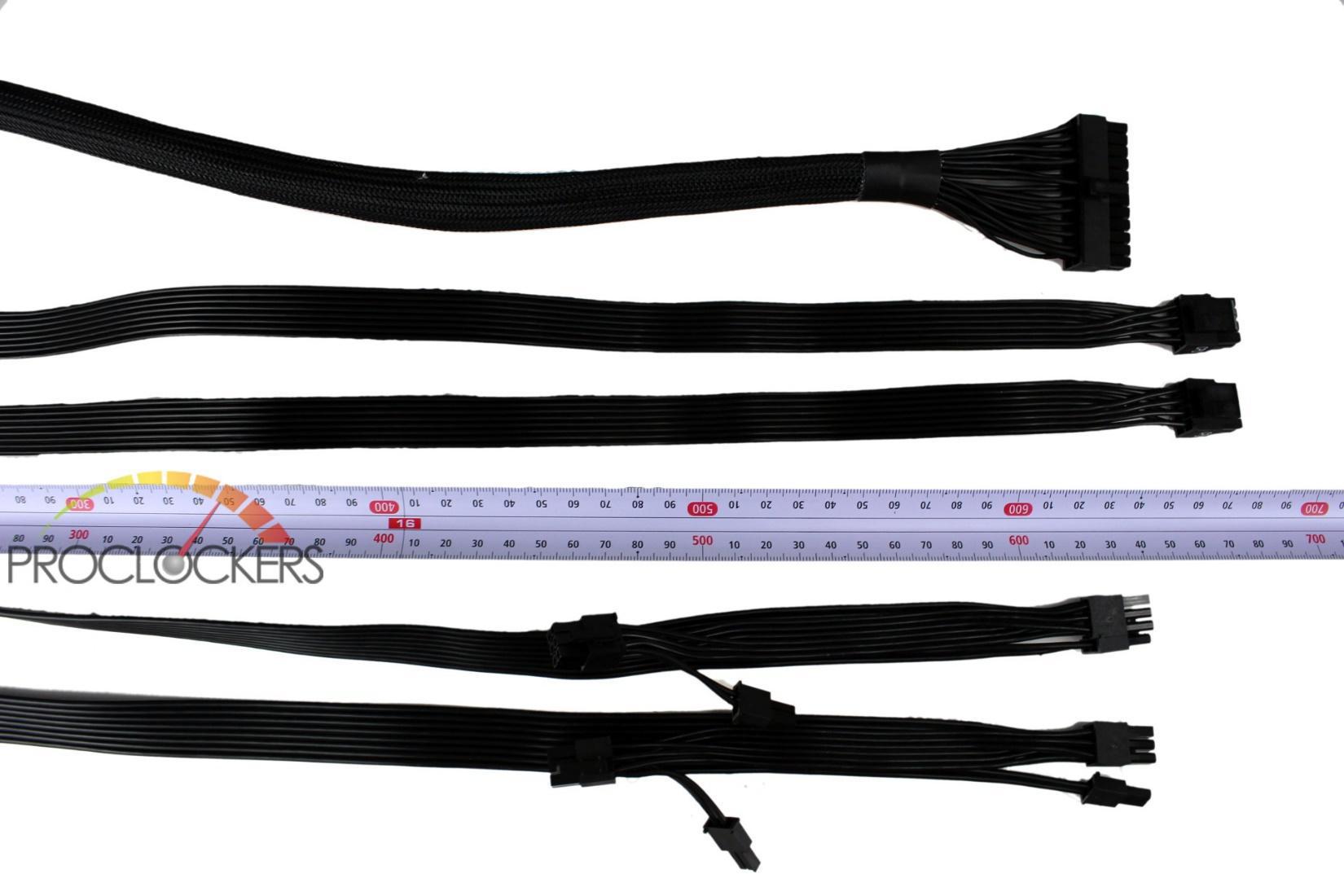 The CPU cables are just slightly longer than the roughly 620mm long main 24-pin cable. The GPU cables feature two 6+2 plugs, about 620mm to the first and about another 150mm to the last plug set.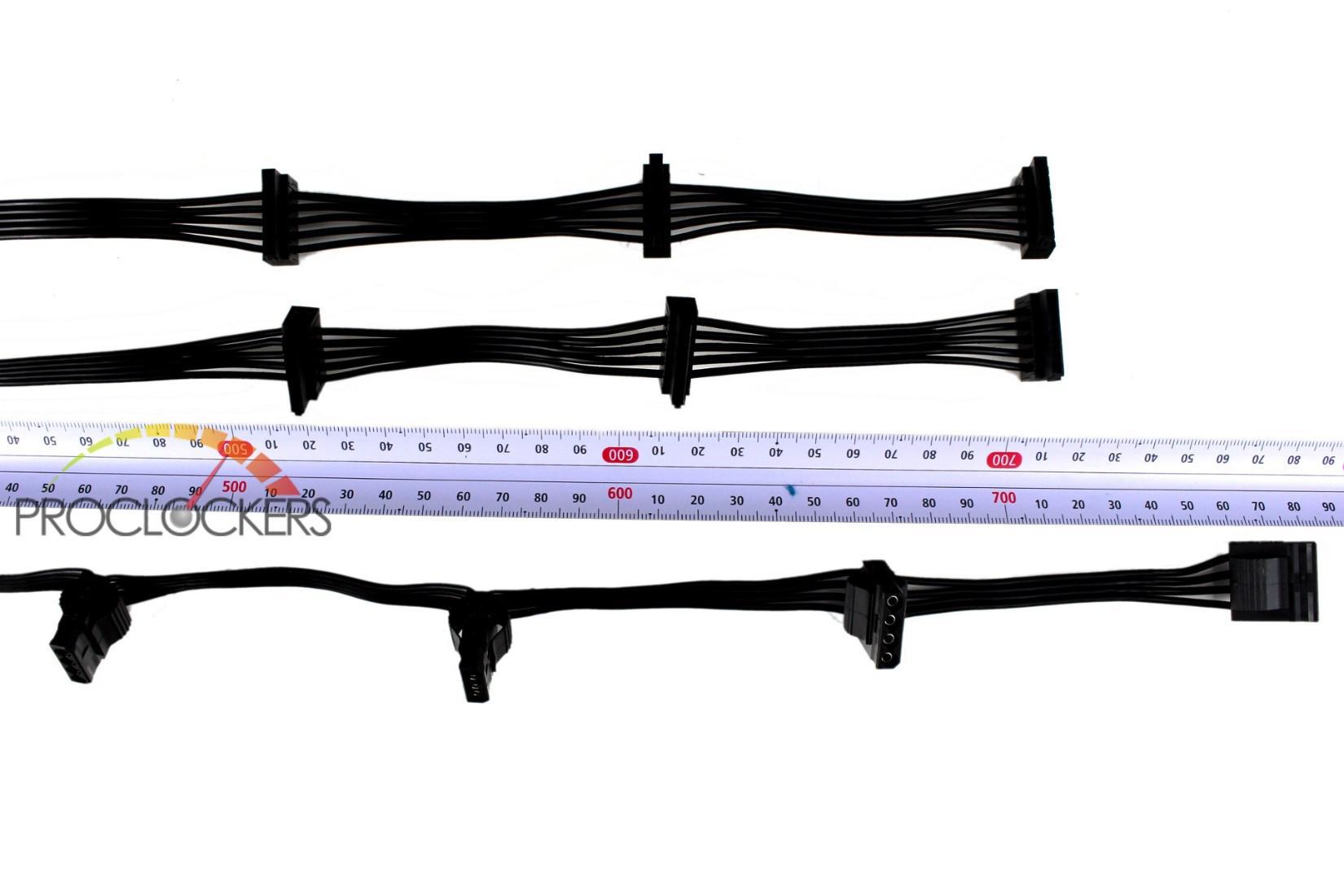 The SATA cables each have three plugs, about 520mm to the first plug and about 100mm between each from there. The PATA cable has four plugs, starting at 470mm and also sits at around 100mm between plugs.