On the Inside


The '135mm' rifle bearing fan from Hong Hua actually has a 140mm part number fan that Corsair is customized for this application. It is rated 0.36A at 12V or about 4.3W at full tilt.

This is a good look inside, but Corsair has provided a handy guide to the layout.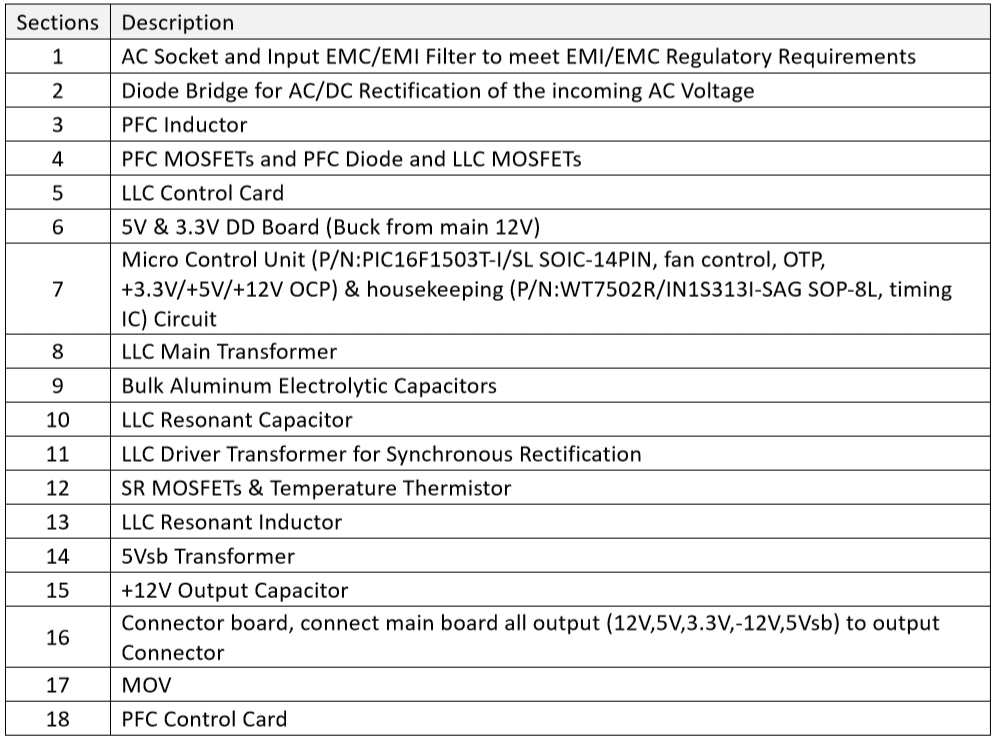 Corsair uses extensive AC filtering that starts at the inlet socket.

The modular output daughterboard has quite a bit of additional filtering and heavy busbars to move power around. This is the RM650 version, the RM750 fills in the extra sockets you see here.

Two large Su'scon 105°C capacitors provide the hold-up charge.

The soldering is very clean on the back side.

The massive heatsinks help keep everything under control while being passively cooled at lower loads. Both transformers have the Corsair logo.