Introduction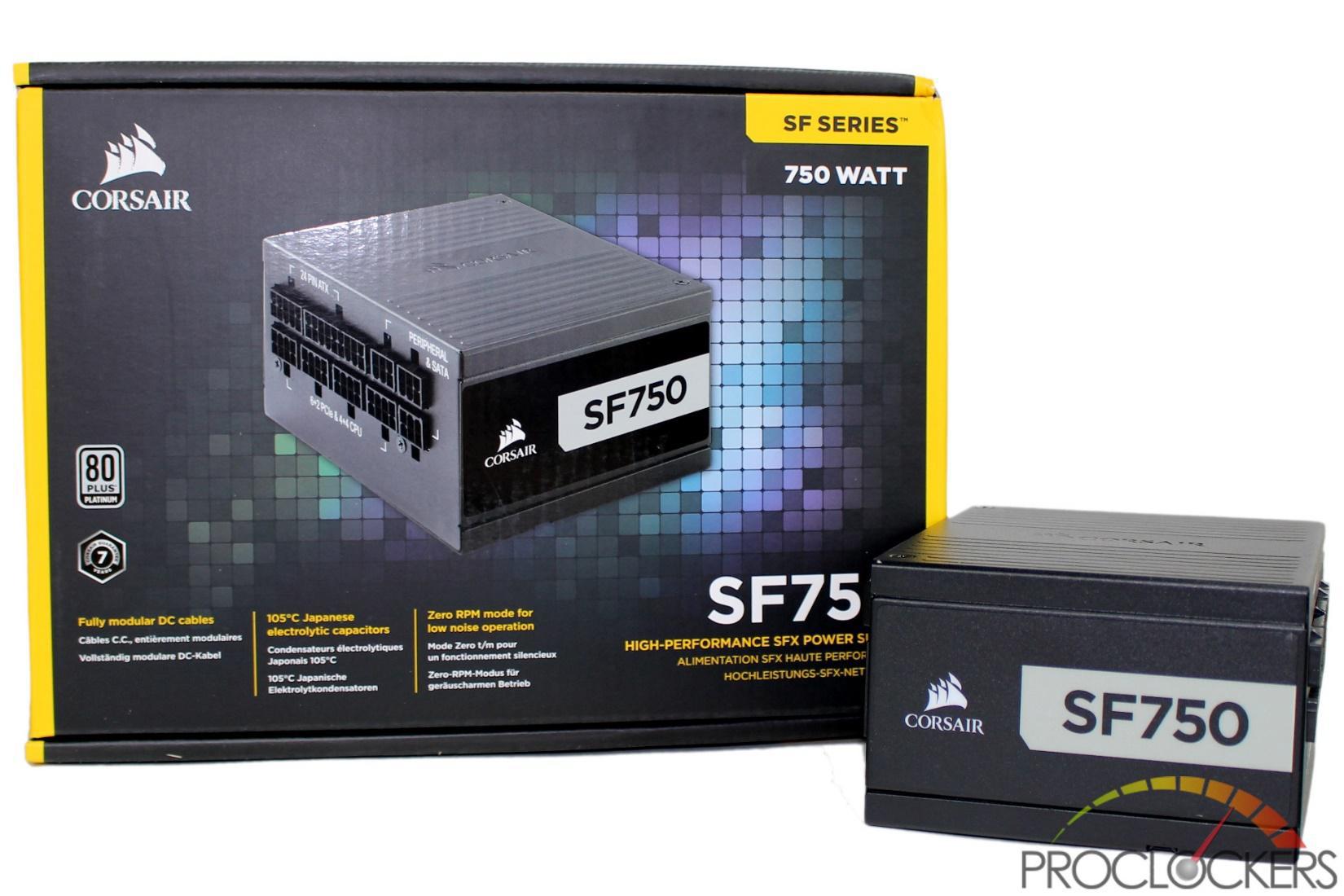 While many enthusiasts still love massive builds for the jaw-dropping list of hardware that you can stuff inside, a large number of builders have been embracing small form factor builds. Not long ago going small meant performance as much as it did size. Things have changed in the last few generations and you can now build incredibly powerful builds such as workstations and high-end gaming builds in the smallest of enclosures. Small power supplies capable of powering monster rigs have been a little slower to come along, but Corsair has just such a unit right here! Introducing the SF Series SF750, a 750-Watt 80 PLUS Platinum certified power supply stuffed into a tiny 0.78 Liter SFX footprint.
ProClockers would like to thank Corsair for sending the SF750 power supply over to check out!
Corsair's take on the SF750 SFX power supply:
MAXIMUM POWER, MINIMUM SIZE
The CORSAIR SF750 80 PLUS Platinum SFX Power Supply is an extraordinarily power-dense PSU, ready to power the most cutting-edge small form factor PCs with 750 continuous watts.