Software
Corsair's iCUE
Command your entire setup through a single interface, personalizing your system's performance and visuals to your exacting preferences.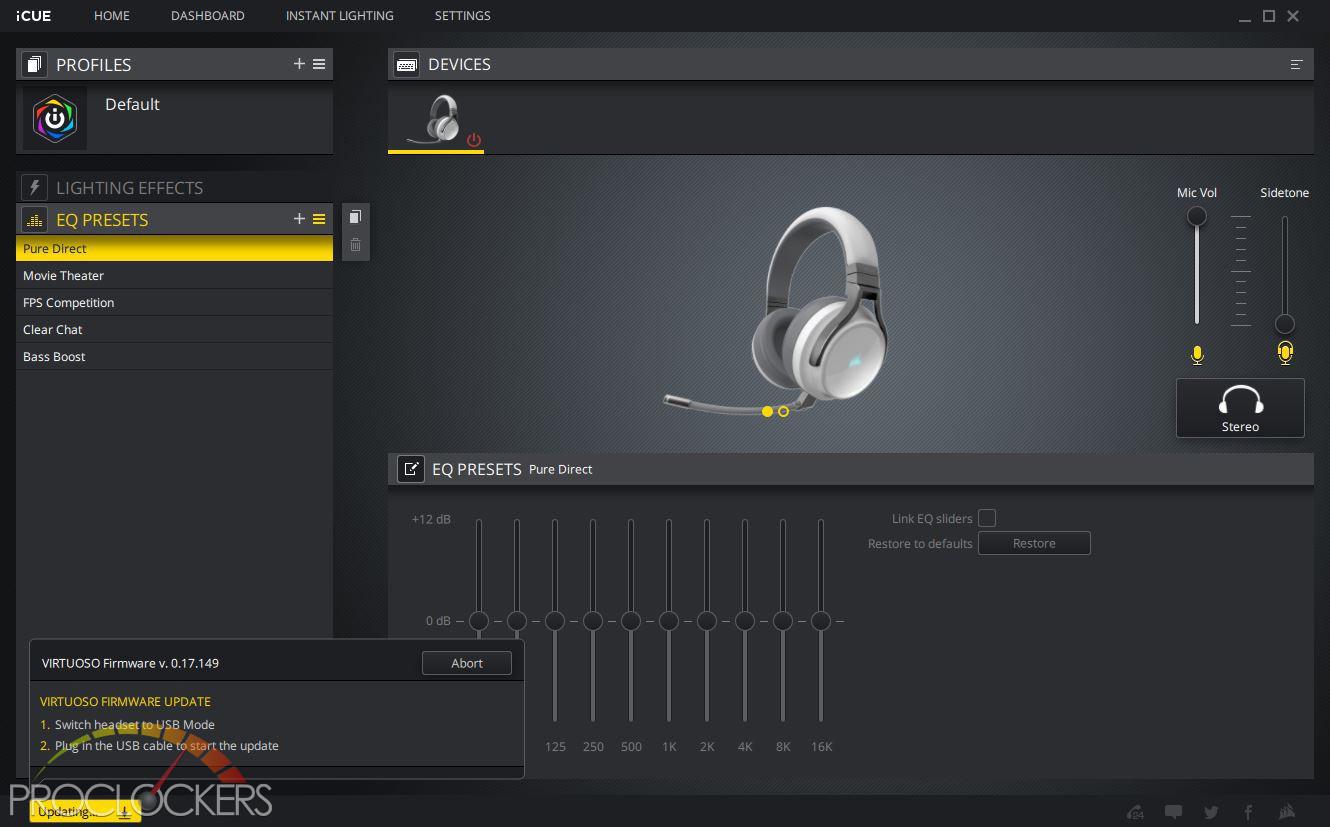 When we first connect the Virtuoso headset, it requires a firmware update. This requires you to have the USB cable connected.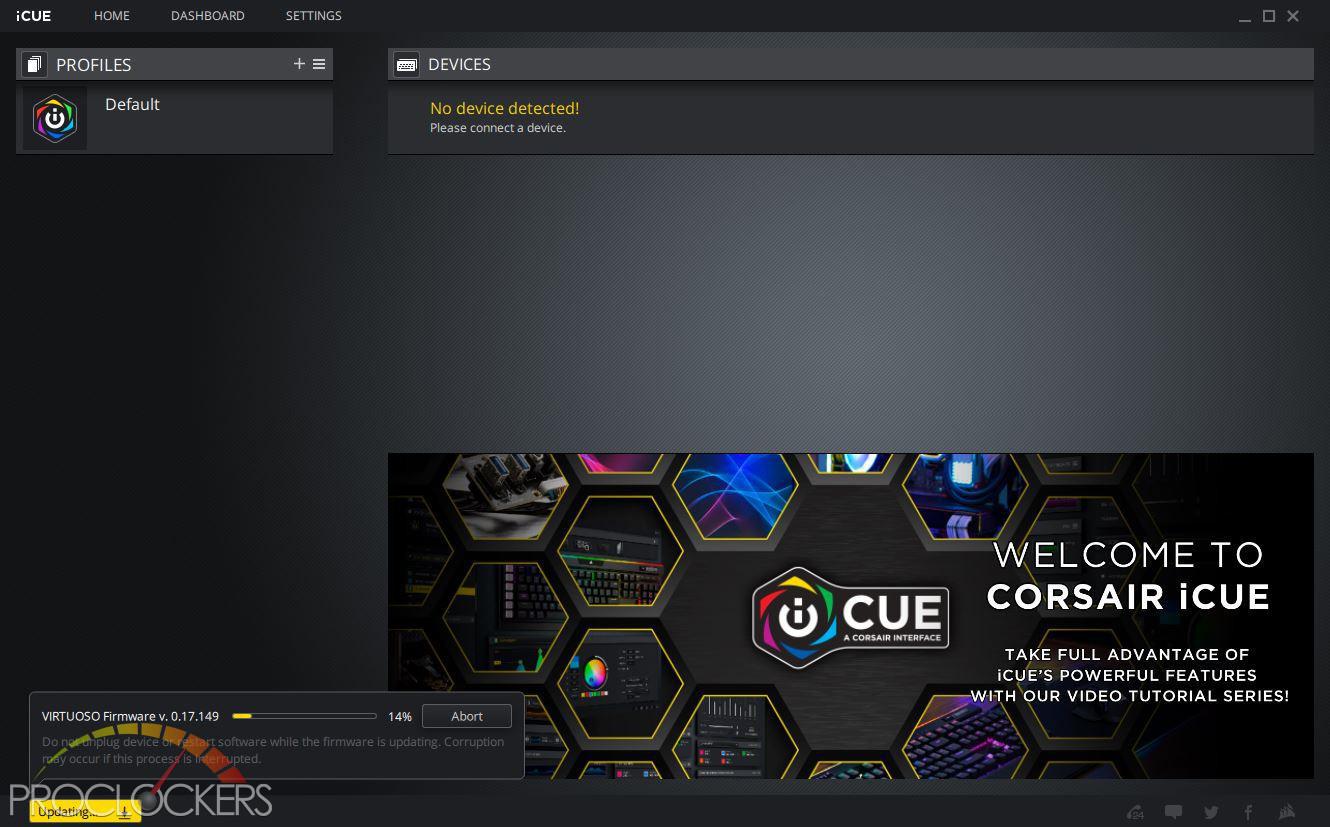 The update itself only takes a minute or so, and the headset reboots afterward.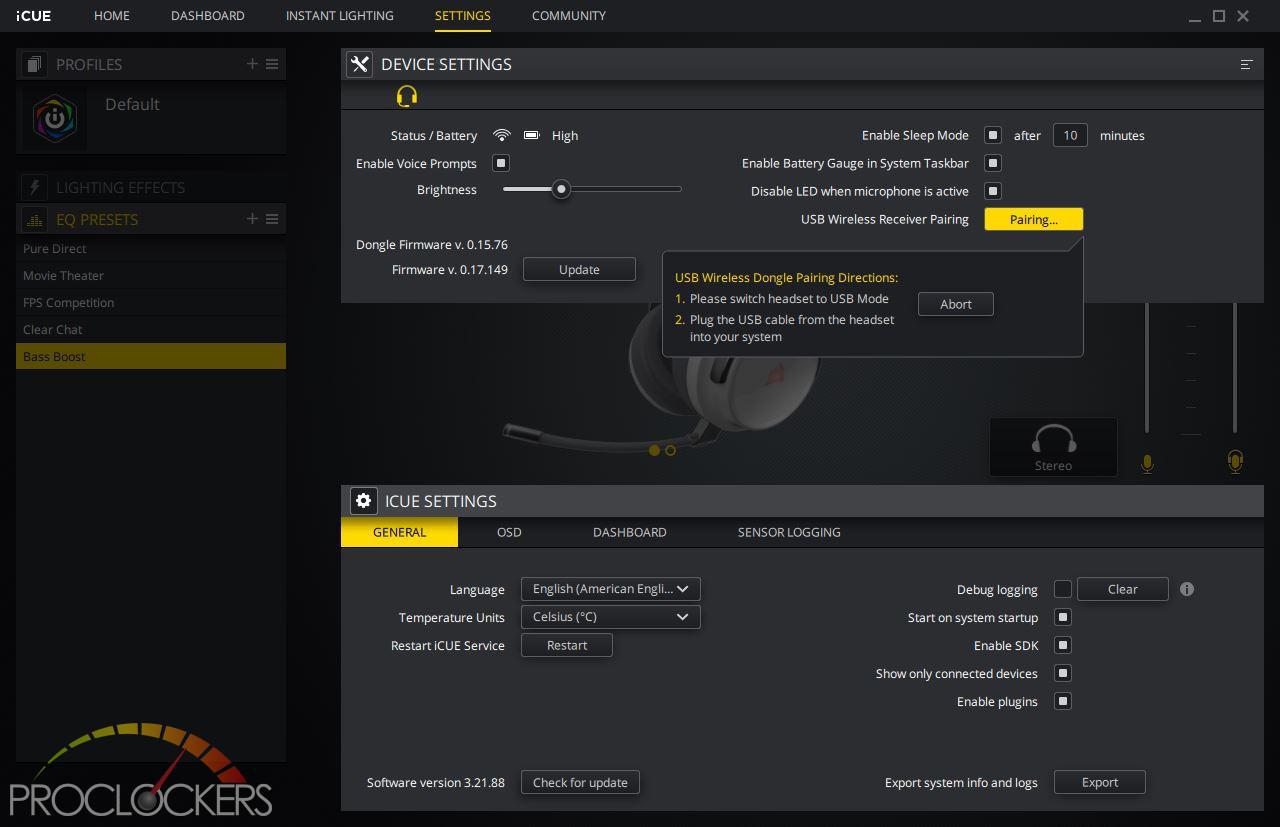 After the update, our Virtuoso headset would not work over wireless. We went into the settings menu and found a button to pair the headset with the receiver, which again requires the USB cable.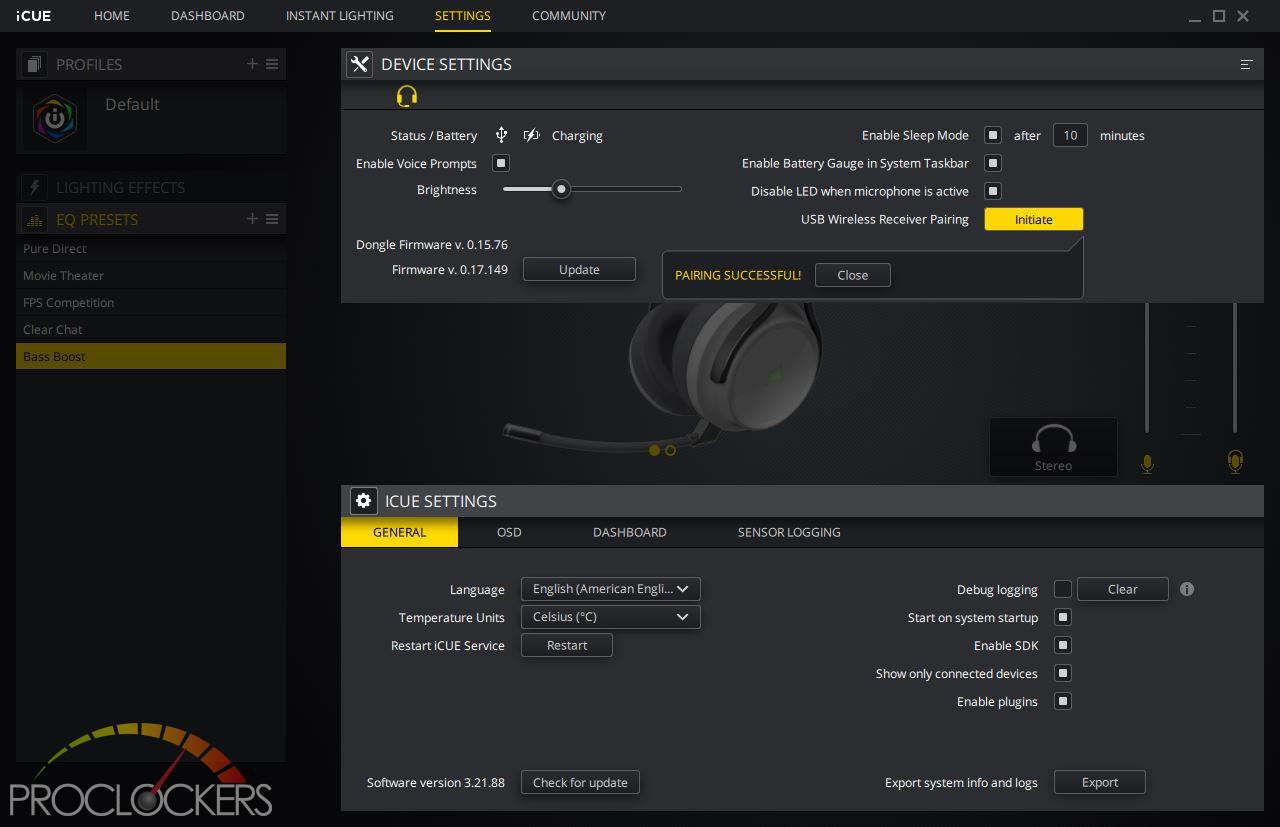 Pairing is almost instant when the USB cable is plugged in, and from here we had full wireless capability again.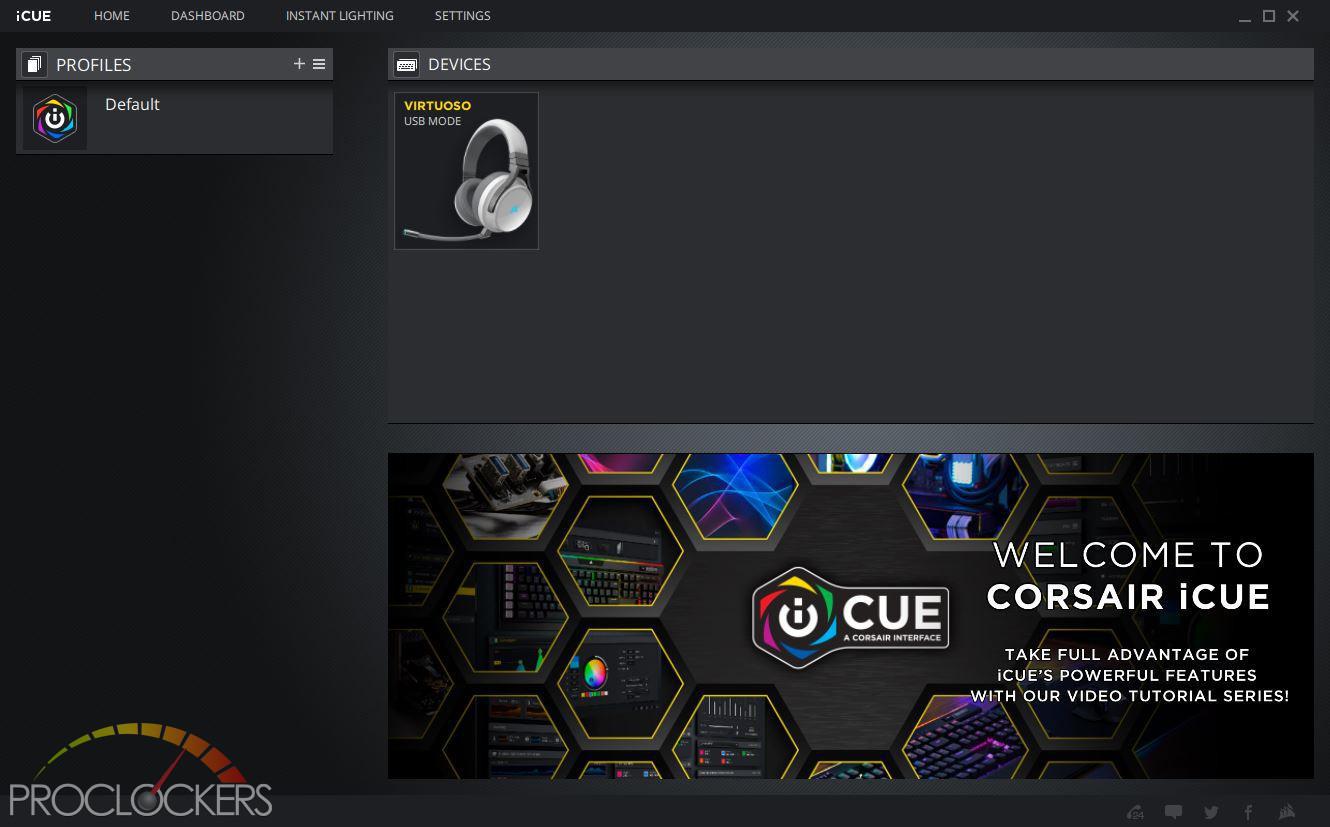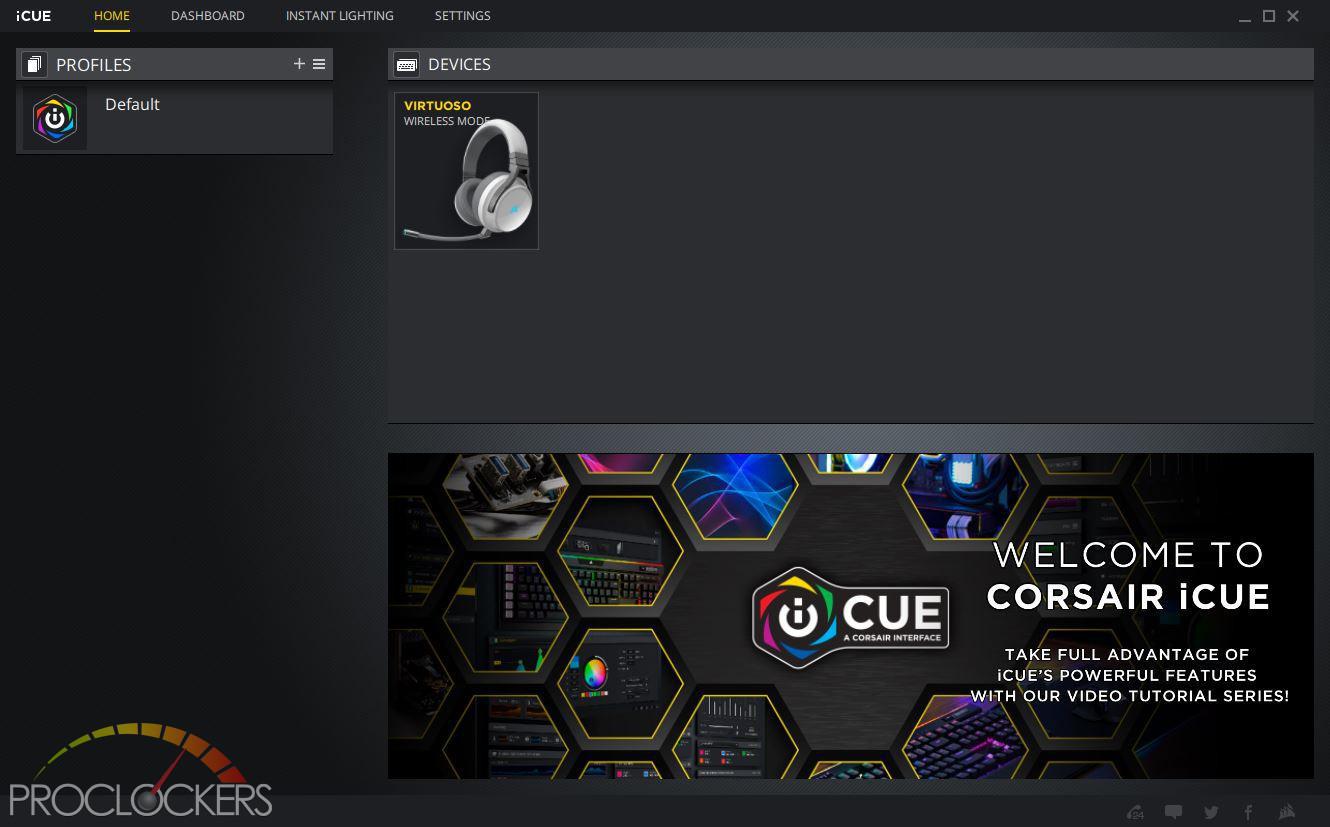 The home page of iCUE shows what mode the headset is in.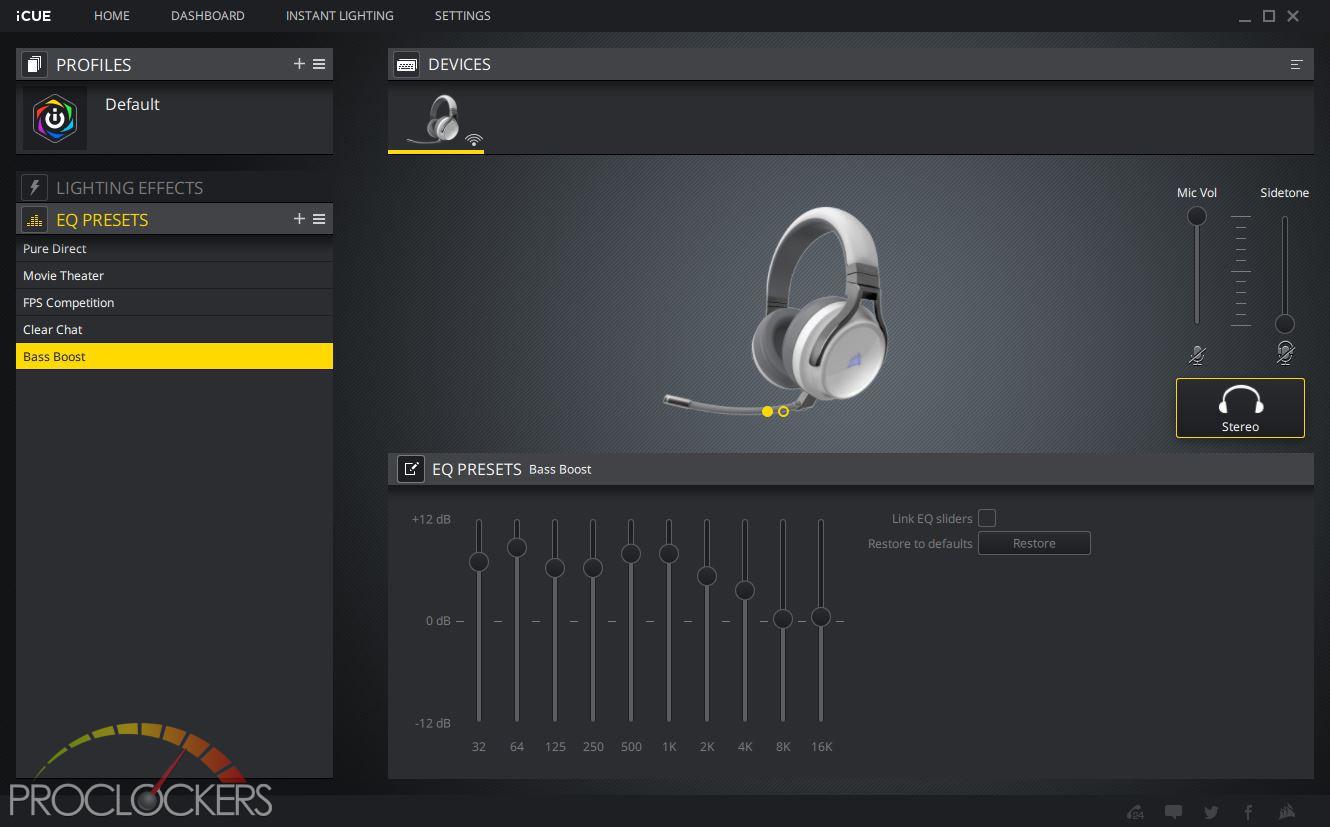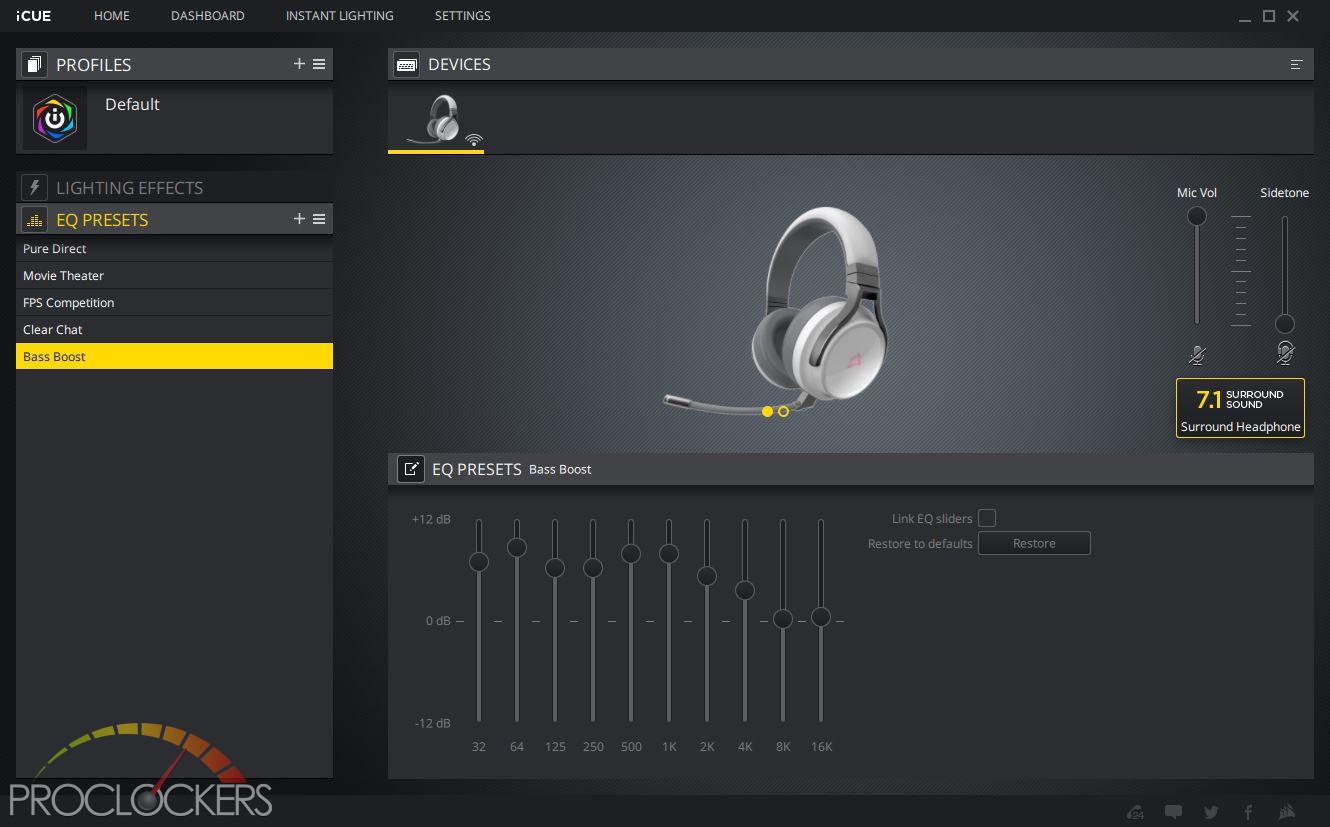 Once you click on the headset, you can adjust everything to your liking. The large button on the right allows you to flip back and forth between Stereo mode and virtual 7.1 surround mode. You can also pick an EQ preset or create your own. Lighting also can be adjusted from here for the two Corsair logos on the ear cups, but not the mic.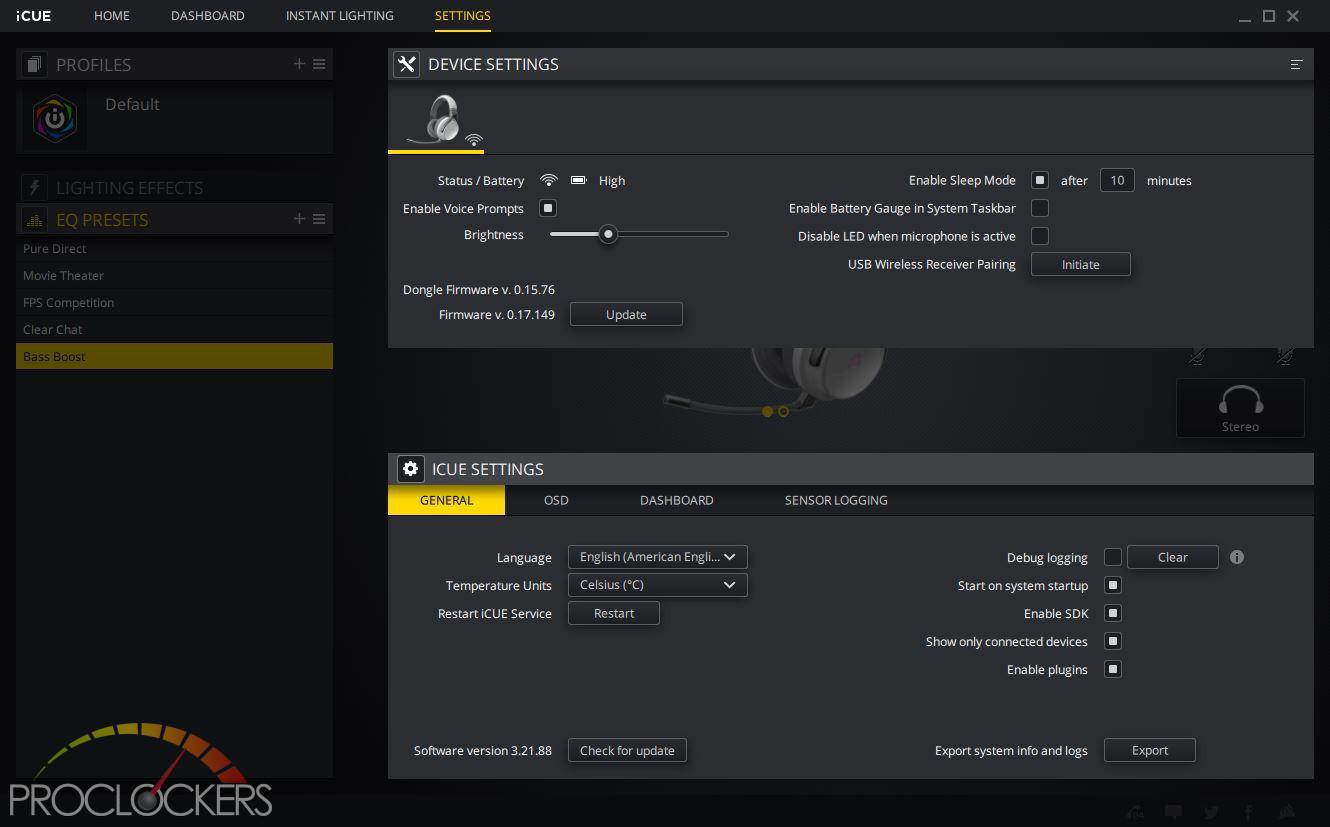 Back in the settings menu, you can tweak a few things such as turning off the mic light when it's active, instead of going green. You can also adjust the LED brightness and even see the battery level of the headset.