Introduction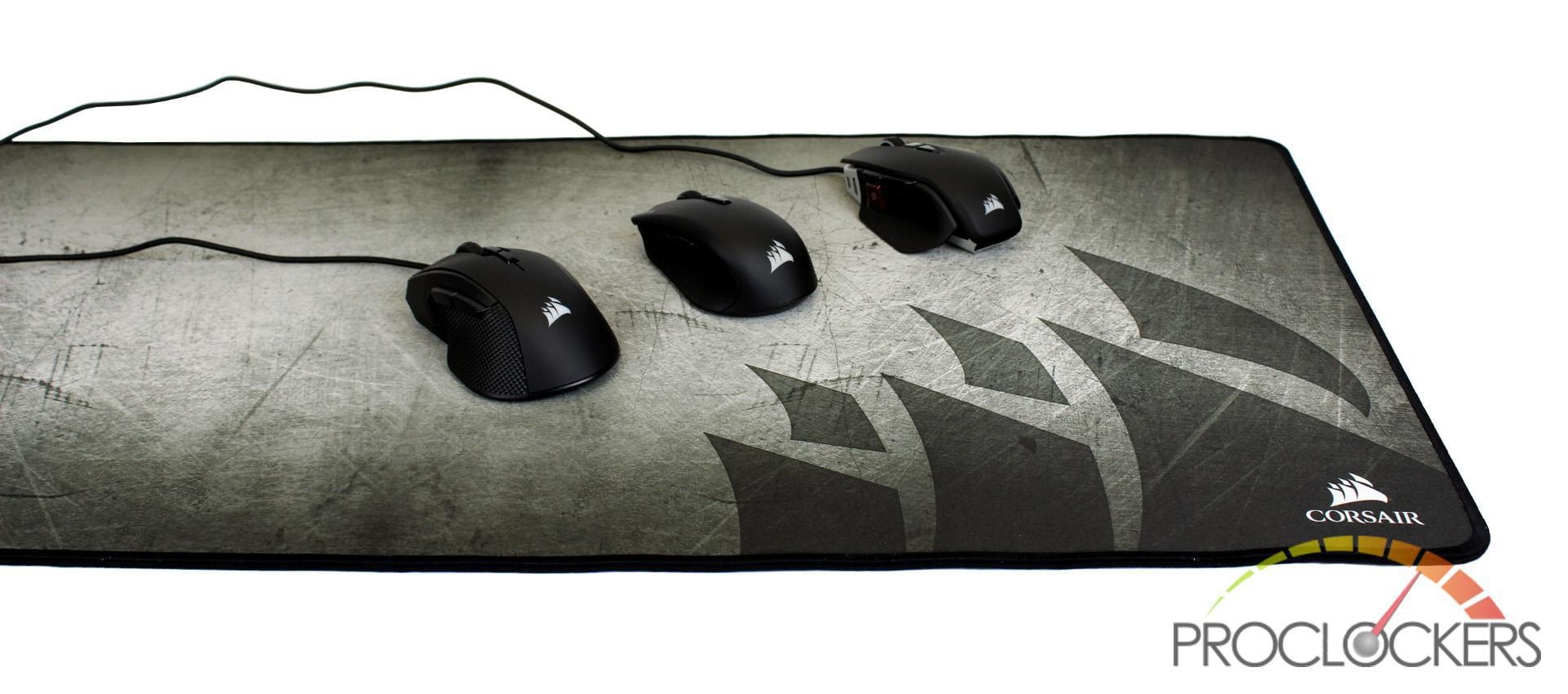 When trying to get that competitive edge against your opponent, great peripherals are key. Corsair is starting 2019 with a bang with its new line of mice coupled with a premium mouse mat. Corsair starts their new lineup of products with the MM350 anti-fray mouse mat with its glide-enhance woven surface and battle-worn graphic. The MM350 comes in 2 sizes: X-Large (450mm x 400mm) or Extended XL (930mm x 400mm) with a MSRP of $24.99 and $39.99. Regardless of your grip and/or wired vs wireless preferences, Corsair has you covered with its 3 new mice: the Ironclaw RGB ($59.99), Harpoon RGB Wireless ($49.99), and M65 RGB Elite ($69.99). If you like a large mouse, then the Ironclaw RGB might be for you. It designed and sculpted for larger hands and is coupled with 7 programmable buttons and an 18000 DPI sensor. Want to free yourself from that pesky wire? Corsair has answered your call with the Harpoon RGB Wireless, which promises up to 60 hours of wireless gameplay. Finally, if you require complete control over the weight and DPI of your mouse, they have the M65 RGB Elite. The M65 RGB Elite is built on a lightweight aluminum frame with a customizable removable weights and comes with an innovative sniper button to quickly adjust your DPI when you're looking for that perfect headshot.
We would like to thank Corsair for sending these our way to review.
About Corsair
Founded in 1994, Corsair started by making Level 2 cache modules for OEMs. After Intel incorporated the L2 cache into the processor, Corsair refocused and started making DRAM modules. Fast forward to 2018, and they have become one of the leading names in the high-end PC industry. Over the years, with their groundbreaking technology and innovation, they have expanded their line of products to include high-performance memory, ultra-efficient PSU's, cases, PC and CPU cooling solutions, SSD's, keyboards, mice and headsets.