Cougar Gaming Dark Blader-S RGB Case Quick Tour
A Quick Tour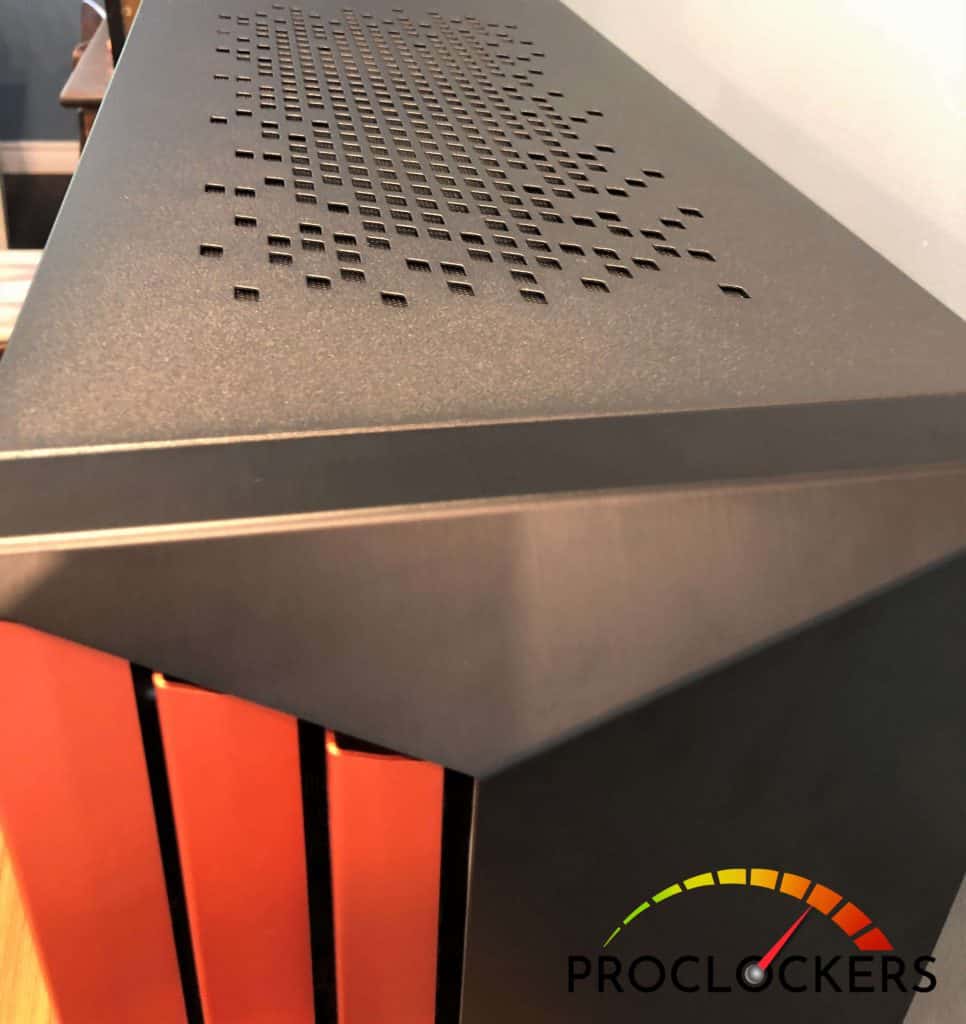 Starting on top, the Dark Blader S has a mesh grill panel that allows airflow into the unit from the top, underneath which you'll find a second, finer, magnetic mesh grill that comes off for easy cleaning and access into the case. At the top, you have space to mount three 120mm fans, or two 140mm fans for maximum airflow.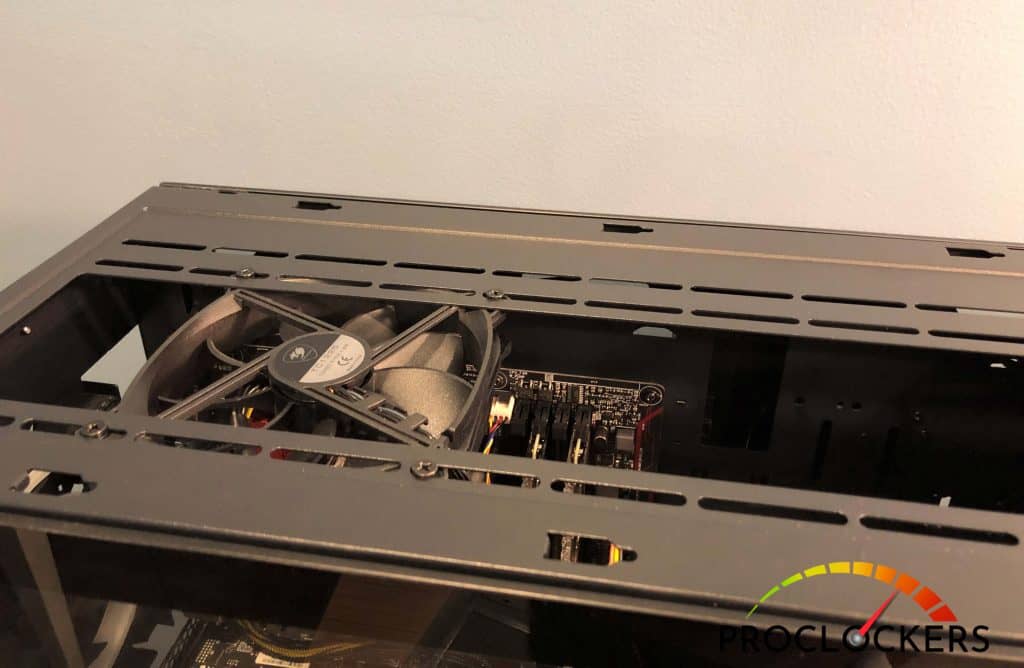 In my current set up, I moved the 120mm pre-installed fan from the back of the unit to the top and installed a 120mm RGB fan (also from Cougar Gaming), which I picked up on Amazon for about $25. This fan syncs with the front I/O so you can coordinate your light show. (*I wish I could show you that fan with all of its RGB, but unfortunately it only lights partially, which is an issue I'm still trying to solve.)
I would also mention that this case can accommodate a water cooling system instead of fans, and comes with a water cooling reservoir or pump stand that puts your equipment right up front.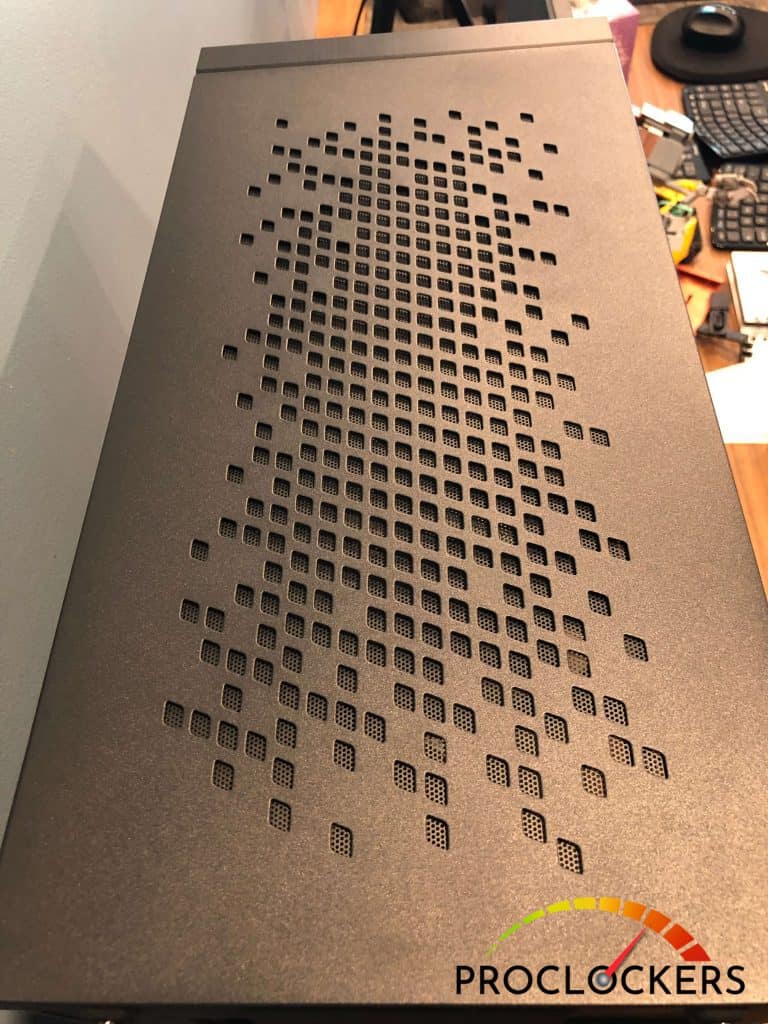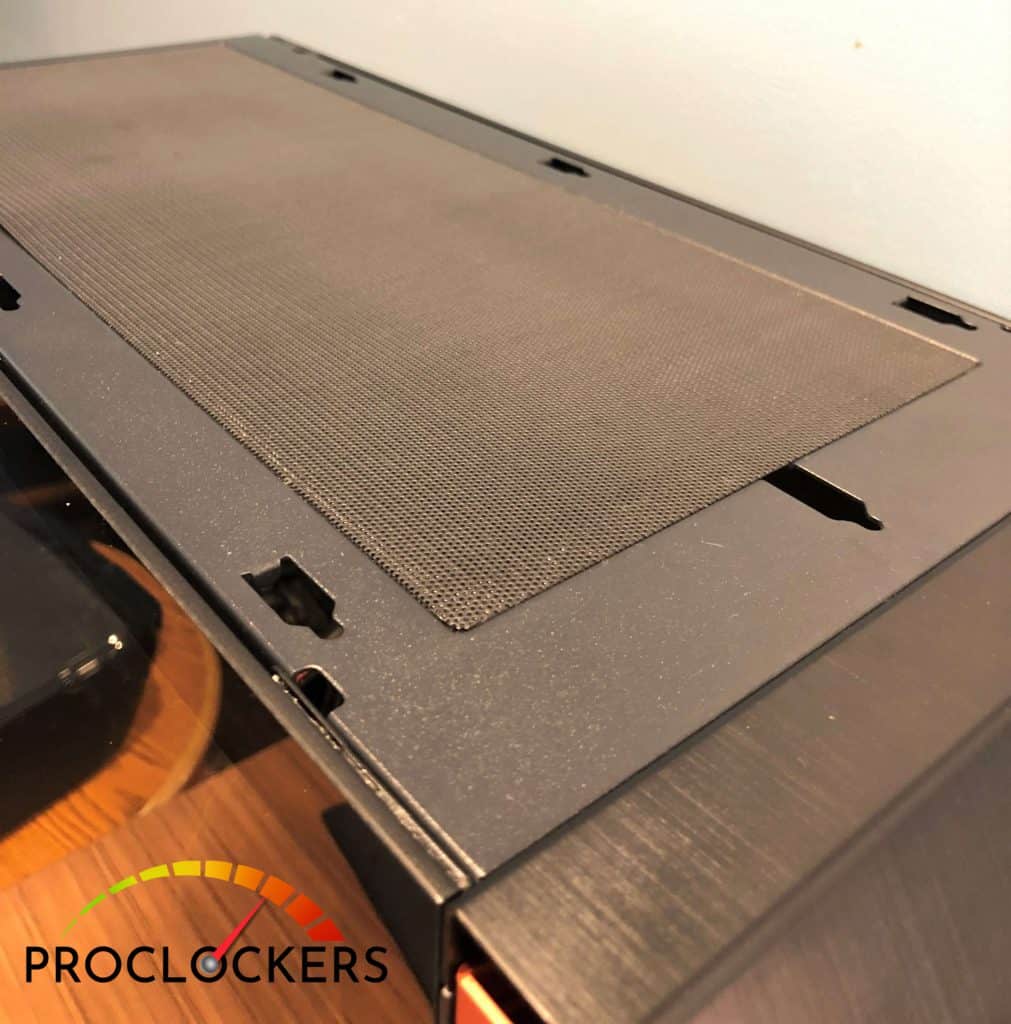 Bringing up the rear, we have a honeycomb style back plate with 8 stacked, horizontal expansion slots, and two vertical, side-by-side slots, all with easily removable slot covers.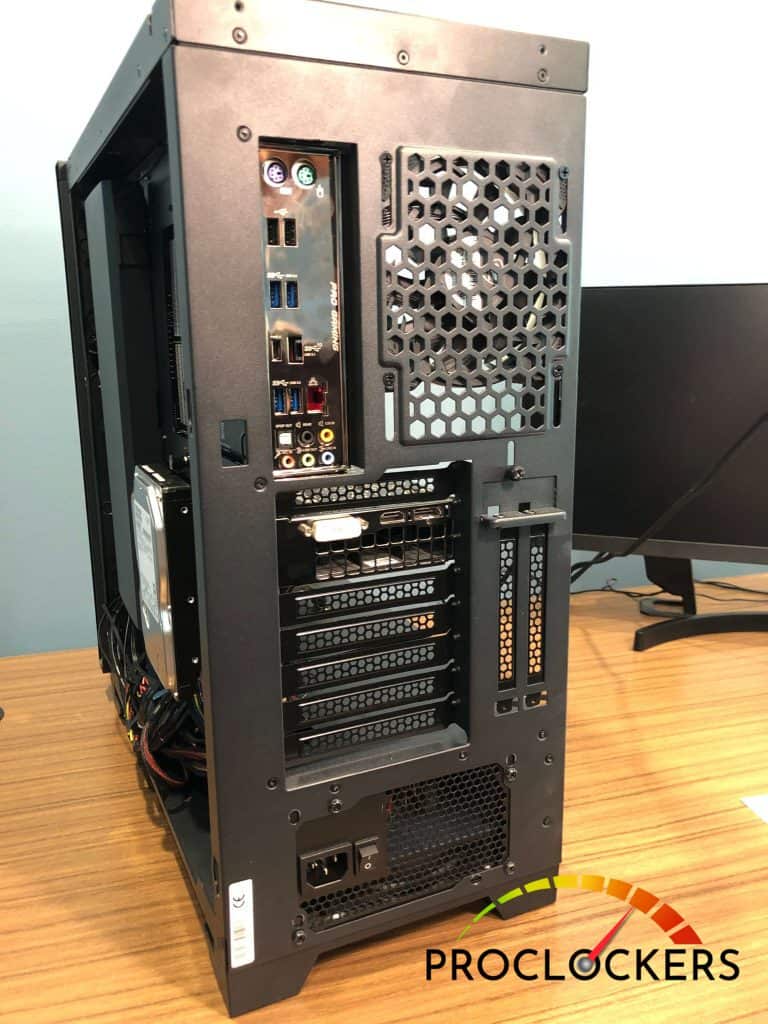 The Dark Blader-S comes prepared for your big build and bigger GPU requirements; it includes an adjustable graphics card holder and accommodates a vertical graphics card up to 380mm long.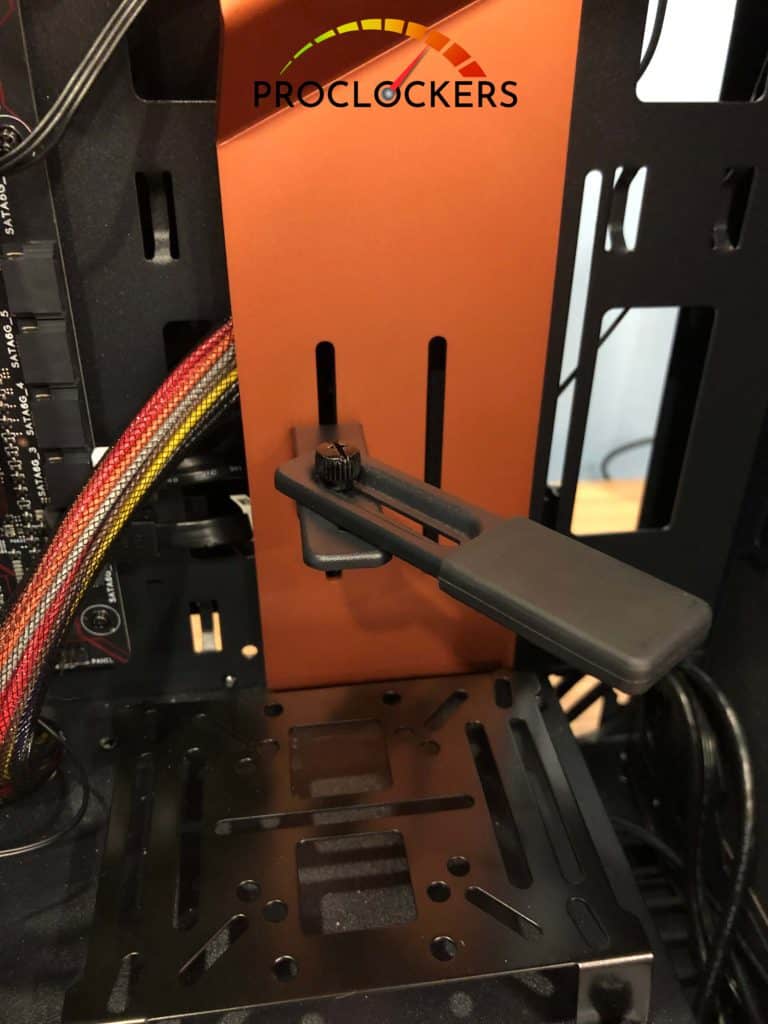 The vertical expansion slots allow for creative building, which is all completely visible through the tempered glass side panels on BOTH sides of the case.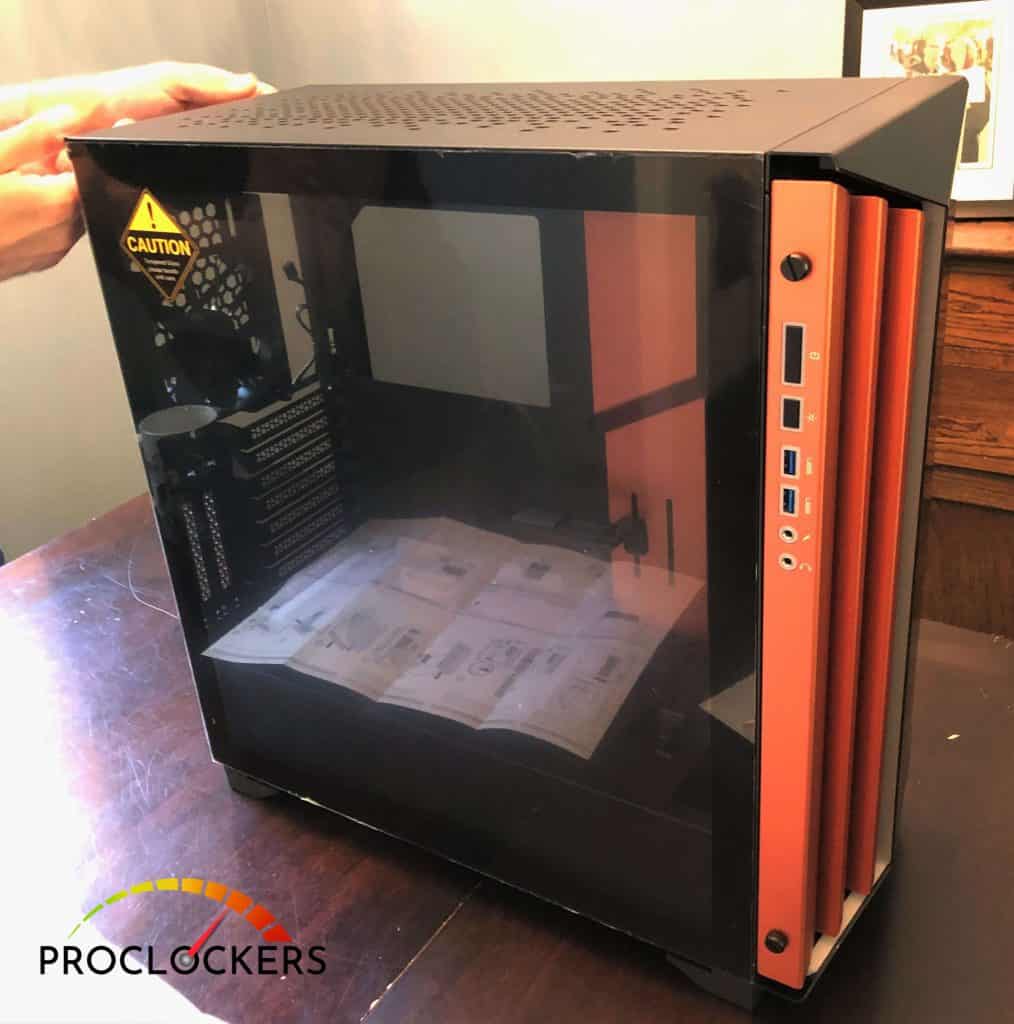 *There is protective plastic on BOTH sides of these glass panes; don't be like me and realize after your build is together.
These tempered glass sides allow full visibility into the case so you can show off what's inside. To help keep your cable management on point in this high-vis case, the Dark Blader-S comes with different types of cable management supports, including a flashy brushed aluminum cable management bar that matches the front face of the case. This bar is removable, so you can adjust your cables and complete your setup without it being in the way.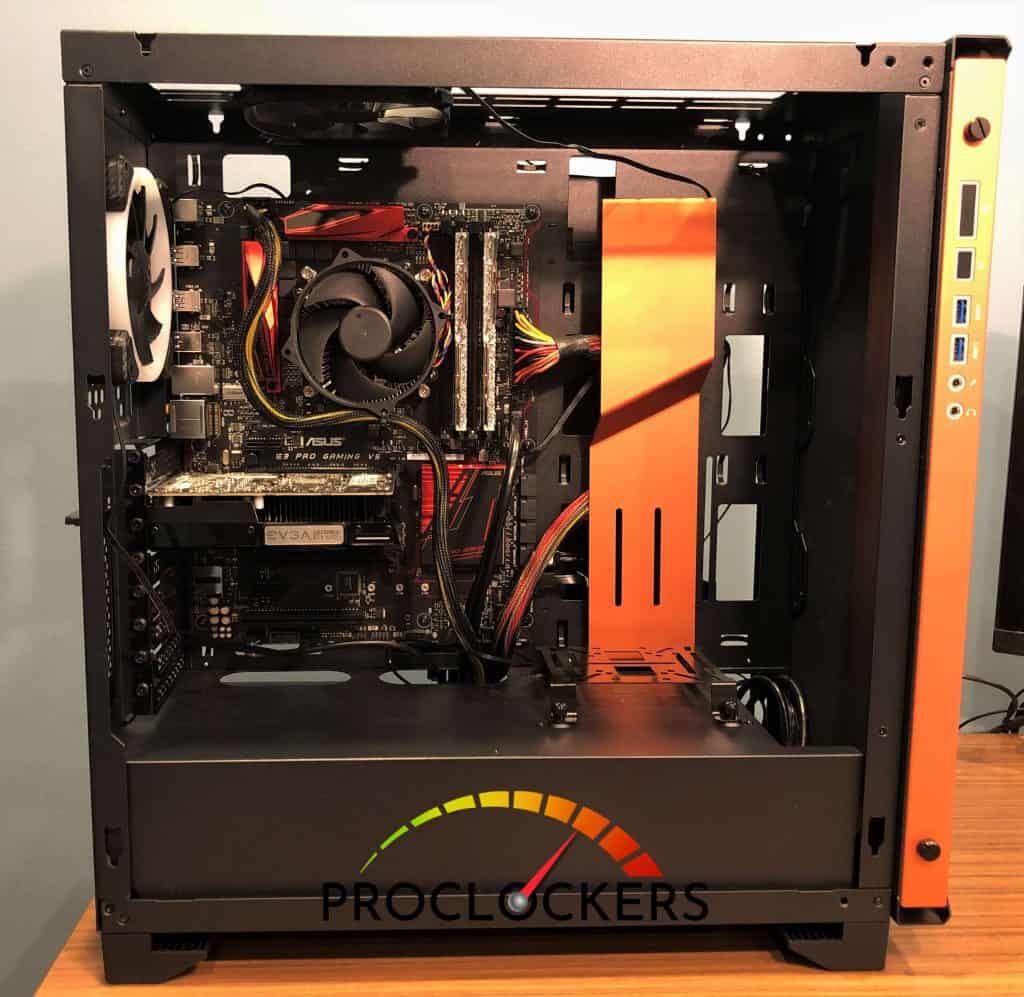 The power supply unit chamber is conveniently tucked away under the bottom of the case's front "display area". It has room for a PSU up to 7.9 inches long.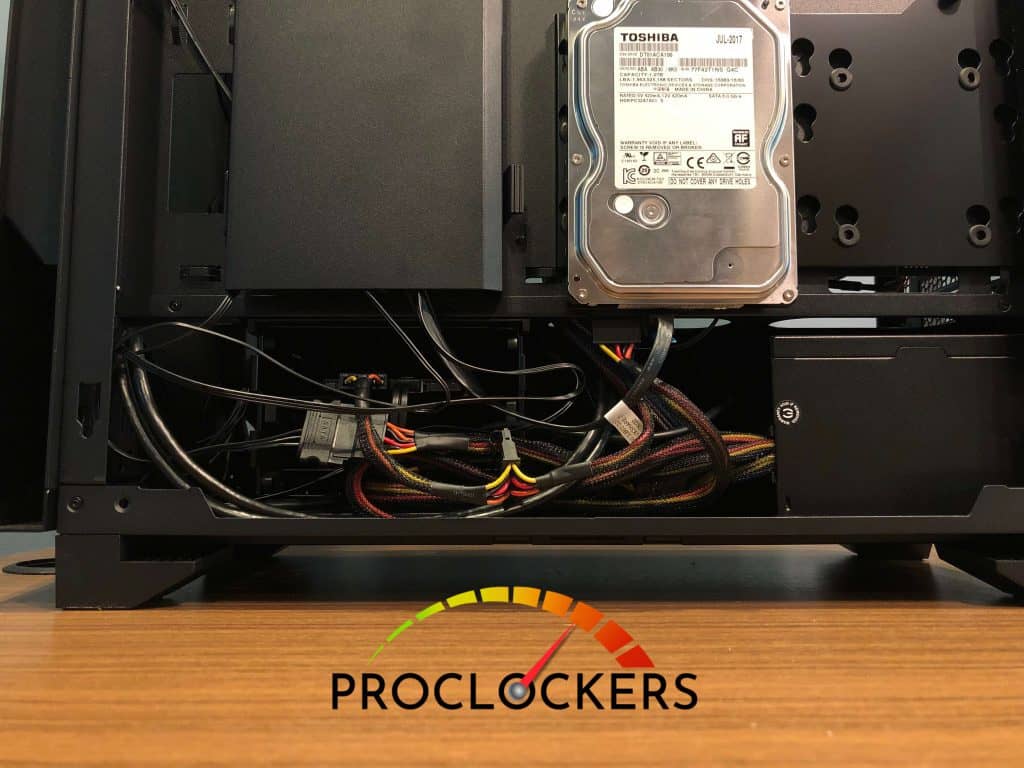 The "back" of the case is where you can find the PSU housing and Front I/O connectors, as well as the RGB header for the case. The back side of the case gives you options for how to arrange your SSDs and HDDs, depending on how many you have and/or how visible you want them to be. 
There are two horizontal and two vertical 3.5" HDD trays, which are also compatible with 2.5" HDD/SSD, provided you use the provided extra mounting hardware. In my unit, I have one HDD mounted in the vertical tray and my SSD in the horizontal tray. There is a cable management cover on this side as well, to keep your cables under control, and also house the RGB/Fan control interface.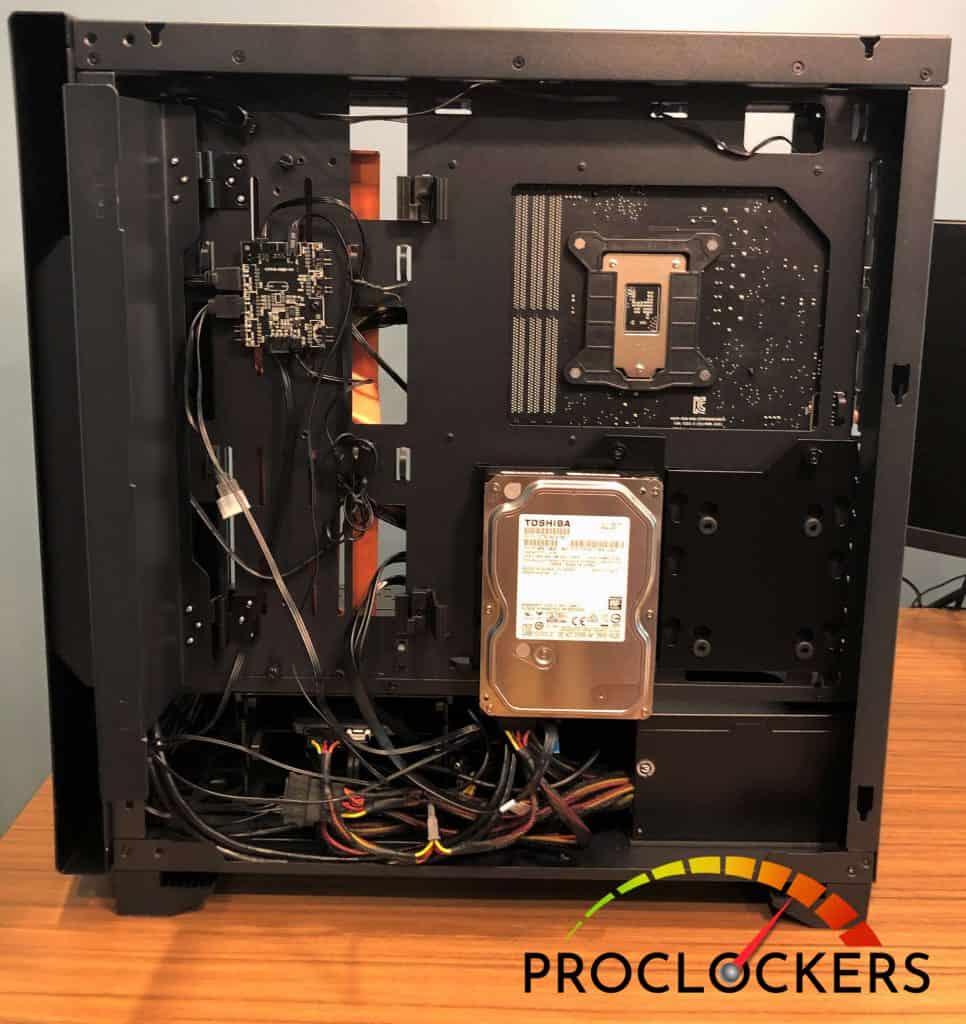 I've saved the best for last on this one: the front of the case.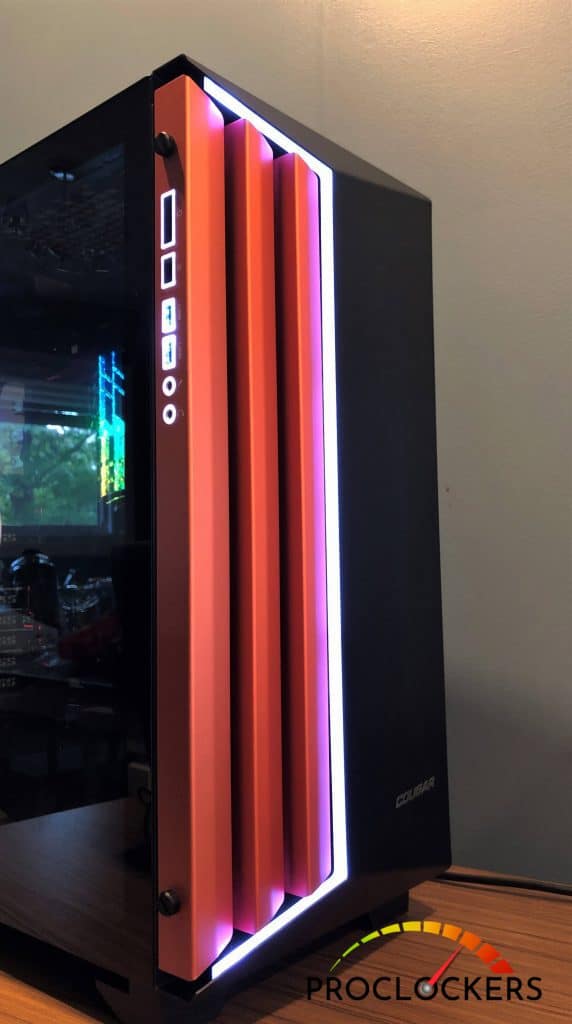 The front of the case is where the style and aesthetic is at in the Dark Blader S. This case promises a distinctive style with elegant design and it definitely delivers. The orange ridges contrasted with the smooth black on the front face of the case creates an aesthetic that I would call elegant but tough-looking.
The front is made of a brushed aluminum and this is where you come to see the built-in light show. There are 13 built-in lighting patterns that can be controlled by the lightbulb button on the front I/O when turned on. The RGB is bright but not glaring, so it doesn't take away from my screen, even though they're right next to each other.