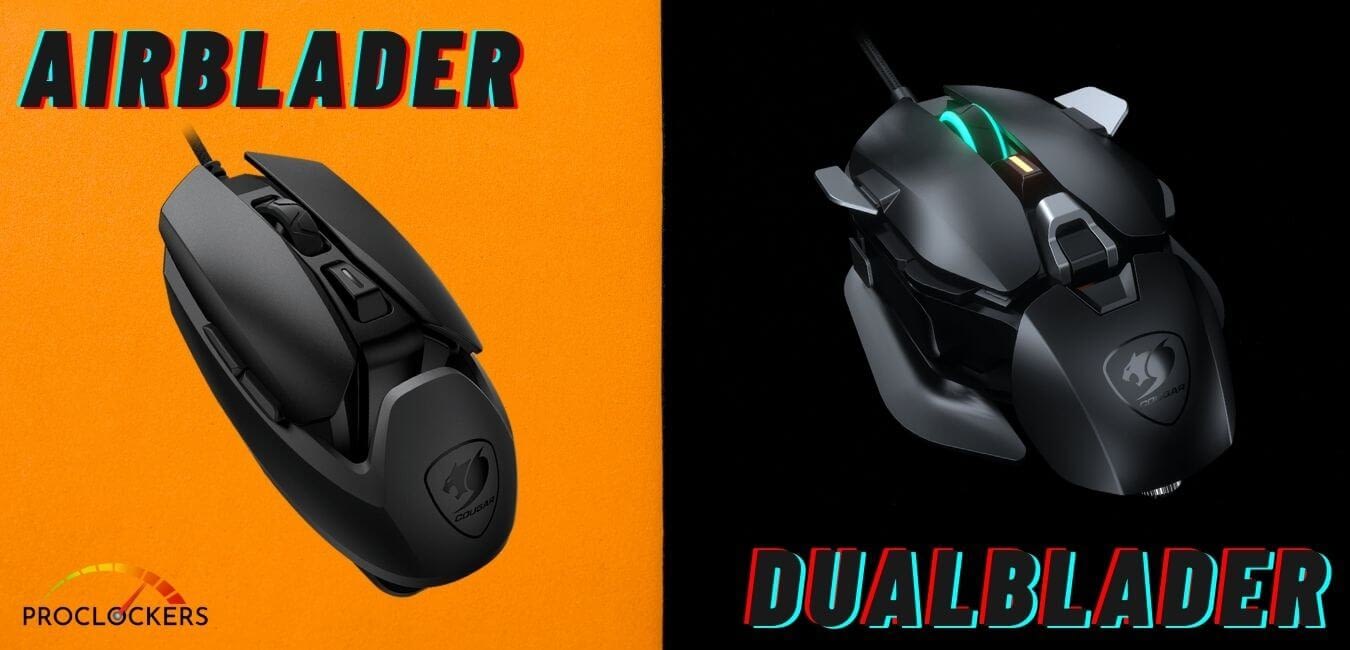 Today we're diving into Cougar Gaming's Best Gaming Mouse. We'll be comparing two of Cougar's Gaming Mice and see what's the best for your specific needs!
Last Updated: September 2021
Are you like me, "always" in front of her pc or laptop 24/7? Lol, of course, I'm exaggerating! 
Whether you're a gamer or a regular computer user, I'm sure you've also spent some time googling how to avoid CTS or Carpal Tunnel Syndrome. I swear– numbness and tingling from carpal tunnel and arthritis are no joke.
To continue being a workaholic and playing my favorite survival horror-shooting game on Steam, I also started to search for hand exercises and everything ergonomics! (Yeah, I'm that ergonomic junkie in pajamas.)
Of course, techy ergonomic tools will not be complete without your dream gaming mouse. But nowadays it's become so confusing and exhausting to find the perfect gaming mouse for our setup because of the abundance of options. For example, these days gaming mice benefit from top optical sensors across the board, customizable and responsive buttons, and intelligent shell designs. Given these, it can be hard to find a gaming mouse that stands out above the rest.
However, through my internet trawls I bumped into Cougar Gaming's set of mice and looked into their two newest products, Cougar's Airblader and Dualblader.
Now, let's look into what makes these two gaming mice the best picks from their class.
COUGAR AIRBLADER GAMING MOUSE
"EXTREME LIGHTWEIGHT GAMING MOUSE"
Since last year, there's been a surge for lightweight gaming mice that it almost looks like everyone's trying to get the "Lightest Gaming Mouse" title. The Airblader is a Cougar prototype that aims to get this title and then some.
So, what makes the AIRBLADER Gaming Mouse special?
LIGHTWEIGHT
Before trying on these two Cougar mice, I'd been using Logitech's G903 Hero Wireless Gaming Mouse which weighs about 110g (mouse only). It also has 10g of optional extra weight that I could add/remove.
Given this, I was really amazed when I started using the Airblader. It feels so light and comfy even if I worked and played for more than 8 hours straight. Imagine shifting from 110g to 62g. That's almost less half the weight!
That's why I now love the idea of using a lightweight gaming mouse because it's perfect for pinpoint accuracy and fast movements that players need in both FPS and MOBA games. Having less weight on the mouse also means that you'll be less likely to experience any kind of hand fatigue from extended use, resulting in longer gaming sessions. I must admit that it would be lovely if I could customize its weight like G903 or Cougar's Evo.
TRACKING PRECISELY
AIRBLADER is equipped with the most advanced PMW3389 optical sensor that supports up to 16000 DPI. It can deliver the perfect tracking and deadly precision in intense gameplays like L4D or Dead By Daylight. These surprised me, given its size and weight.
BOUNCE-ON SYSTEM
One more thing that I look for in my gaming mouse is how the buttons feel when clicked. Is it bouncy? Loud?
And I must say how much I love AIRBLADER's swiftness in its buttons when clicked. The lovely bouncy feel in the buttons is because it's equipped with exclusive COUGAR BOUNCE-ON tension system, which uses a metal spring to remove the random bounce between the button and switch. This gives off the stable and consistent clicking feels.
ULTRAFLEX CABLE
I used to hate wired mice because I don't like dragging heavy cables while working or playing. 
But AIRBLADER's cable was a pleasant surprise for me. At first, I thought that the cable felt cheap because it's not the usual hard cable. While using it, however, I realized its purpose really liked it over the hard, stiff, and heavy cables most wired mice have. It's super flexible, and it minimizes cable drag, making it easier to swipe and giving the user better control. Also, it doesn't feel much like it's wired. 
INDUSTRIAL MINIMALIST GAMING MOUSE DESIGN
The usual lightweight mouse comes in a honeycomb design to achieve its desired weight. This is another area where Airblader also stands out. Instead of the industry-standard look, it has a large zone of hollow design from center to tail of the mouse, giving it an industrial-minimalist look and compressed weight of 62g.
OILY FINGERPRINTS NO MORE!
The virgin-grade PTFE skates of AIRBLADER offer a smooth, effortless glide with low friction, making the mouse more responsive and more agile while gaming. 
What I also love about the material they used is how squeaky clean, and matte my Airblader is even after two weeks of continuous use. This is virtually impossible for my older mice, which collects my oily fingerprints in just an hour of use. So if you're particular about fingerprints and oily residue like I am, this is a certain PLUS point for the Airblader.
SPECIFICATIONS
Product Name: COUGAR AIRBLADER gaming mouse
Price: $ 39.99
Sensor: PMW3389 Optical gaming sensor
Resolution: 16,000 DPI
Game Type: FPS / MOBA / RTS
Polling Rate: 2000Hz
Software: COUGAR UIX™ System
Programmable Buttons: 6
Switching: 50M gaming switches ( Left / Right click )
Maximum Tracking Speed: 400IPS
Maximum Acceleration: 50G
Interface: USB plug
Cable Length: 1.8m
Dimension: (LxWxH)117 x 62.8 x 37.8 (mm) / 4.6 x 2.5 x 1.5 (in)
Weight: 62g ( without cable )