Introduction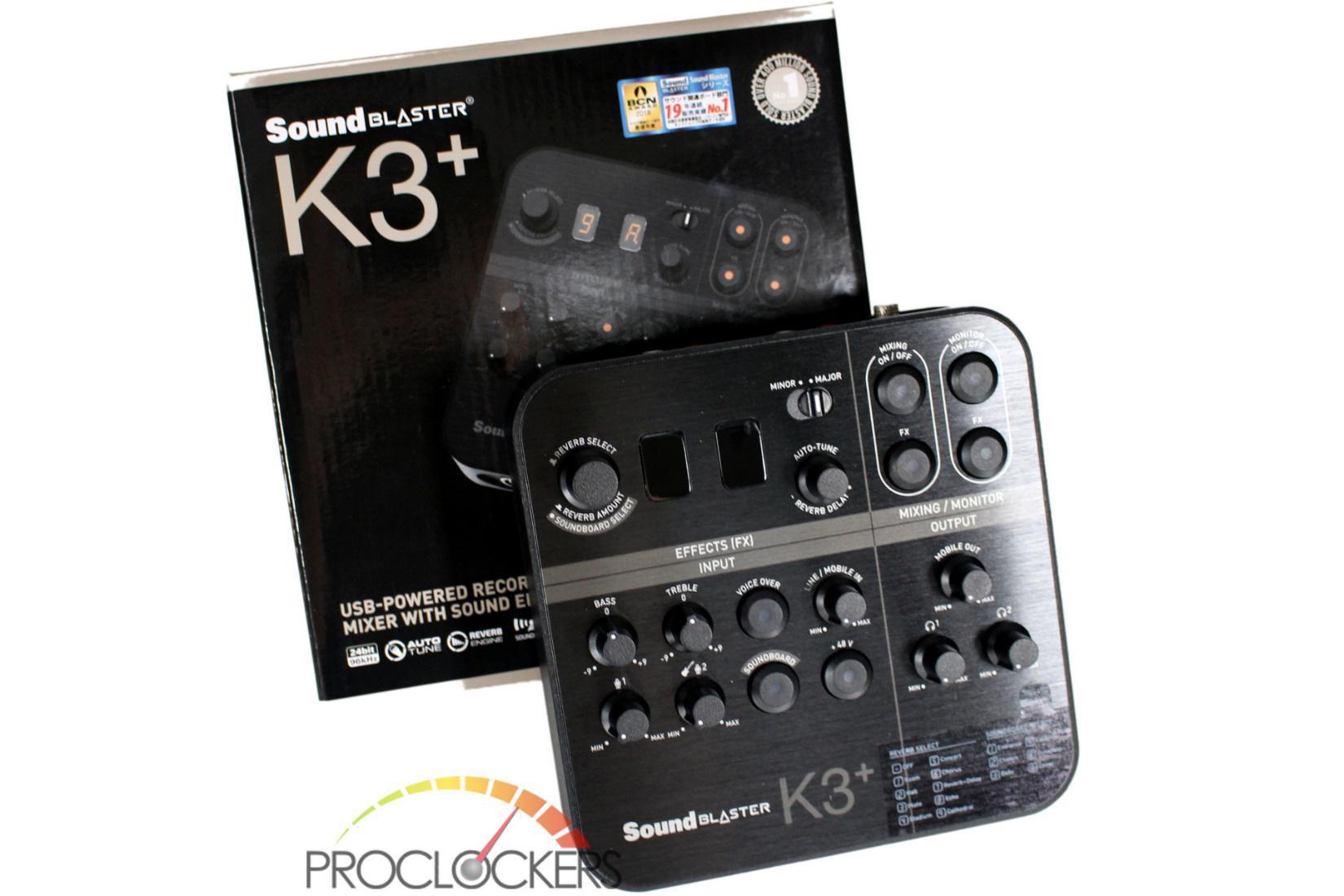 Streaming and content creation, in general, has really grown in popularity over the last few years. Whether its YouTube, Twitch or even Facebook Live. With how large the online community has really gotten; the world has never seemed smaller. But how can you set yourself apart from the millions of people doing the same thing you're trying to do? One key way is audio. You can have the best quality, 4k content, but if you have bad audio quality, no one will watch your videos aside from your friends. Many people simply use the mic on their when cam or maybe upgrade to a USB mic like a Blue Snowball or Yeti. However, if you really want to get the best audio quality, you really want to use an XLR mic with an audio interface.
This past January, we attended CES. It was there we met with the people at Creative, the makers of sound blaster for the first time. We saw just about everything we had expected to see from a company known for audio products such as soundbars, headset, and sound cards. We also got to take a look at a few things we never expected like mice and keyboards. We also saw what the focus of this review is, the Sound Blaster K3+ and no, its not just another sound card. The Sound Blaster K3+ is an audio interface that can use up to 2 two XLR microphones. The K3+ is based on their very popular K3 that was only released in the Asian market. However, what is it, if anything that sets the K3+ apart from any other audio interface on the market? Well, let's take a look at it and see.
Pro Clockers would like to thank our friends at Creative for sending us the K3+ to take a look at.
Creative's take on the Sound Blaster K3+:
The Sound Blaster K3+ is an external sound mixer module with hardware audio processing such as reverb, bass/treble tuning, and soundboard effects. It boasts multiple connectivity inputs, supports 48V phantom powered condenser microphones and features individual input/output gain control. Practical and user-friendly, the Sound Blaster K3+ is perfect for streamers and musicians alike.