Introduction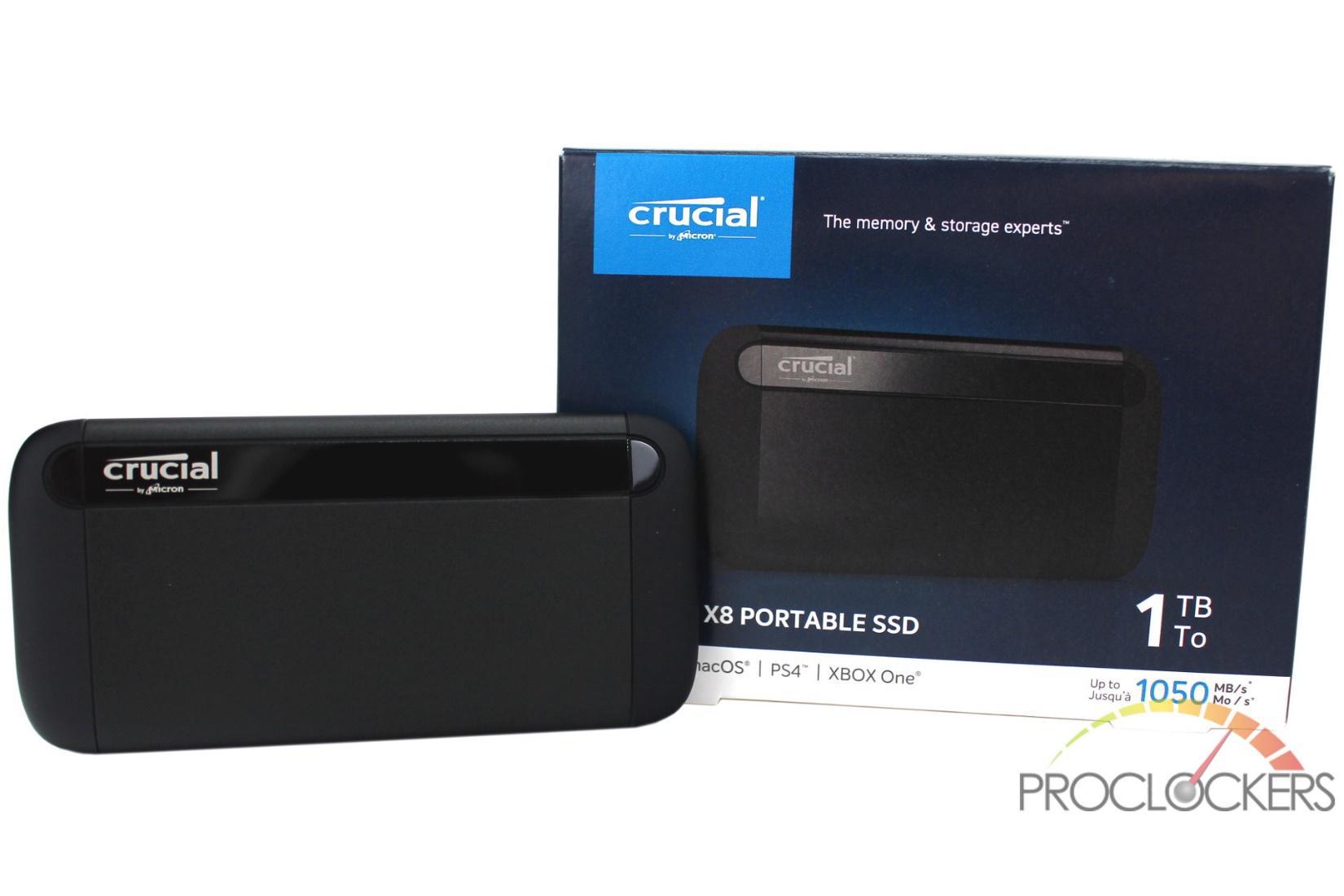 One of the biggest issues with data is the constantly growing amount of it we need, and the need to have it with us. A byproduct of this is the need for speed. Those old USB 2.0 drives you had a few years ago are fine for a few documents, but transferring hundreds of gigabytes to or from them is something that takes seemingly eons in a time of instant data. Crucial gets around this problem by using the latest connectivity and internal architecture on its X8 series portable SSD. Capable of hitting transfer speeds of around 1GB a second, you don't have to wait hours to take your large files along for the ride. It may even be faster than your internal storage! Taking advantage of USB's faster 10gbps speeds and near-universal Type-C compatibility, the X8 can connect to anything and move data at the speed of you. Let's take a little closer look and see how it does!
ProClockers would like to thank Crucial for sending us the 1TB version of the X8 SSD to check out!
Crucial's take on the X8 Portable SSD:
Protect your memories with the Crucial X8 Portable SSD — back up important photos, videos, and documents with up to 1TB capacity. Expand storage on your PS4, Xbox One, iPad Pro, Android device, or simply free up space on your computer quickly with speeds up to 1050MB/s. The Crucial X8 runs up to 1.8x faster than other portable SSDs and up to 7.5x faster than portable HDDs.1 Store with confidence on the Crucial X8.