Unboxing & A Closer Look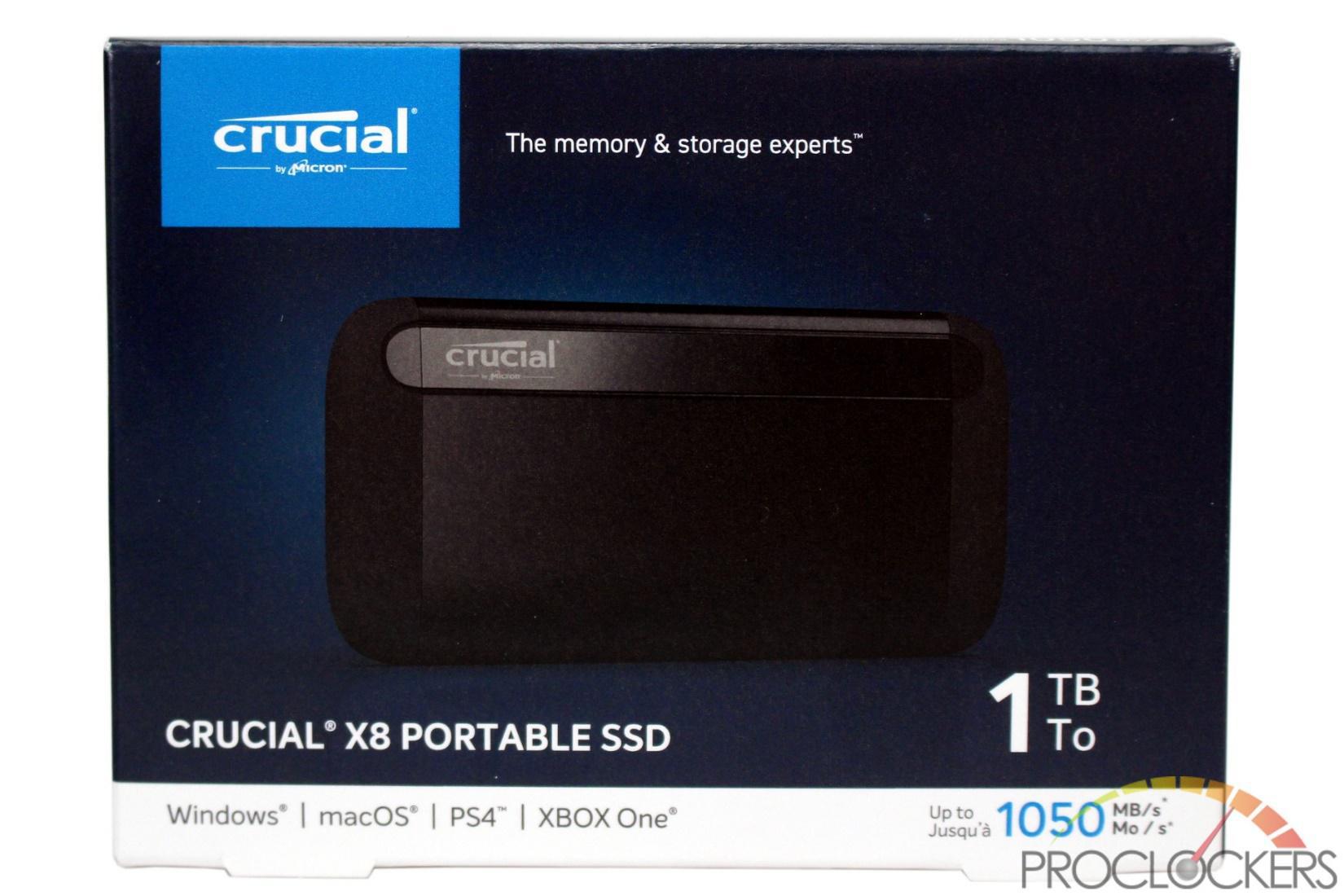 Crucial's X8 comes in a small blue and white box with a Lifesize picture of the drive on the front. Capacity is noted in the lower right corner.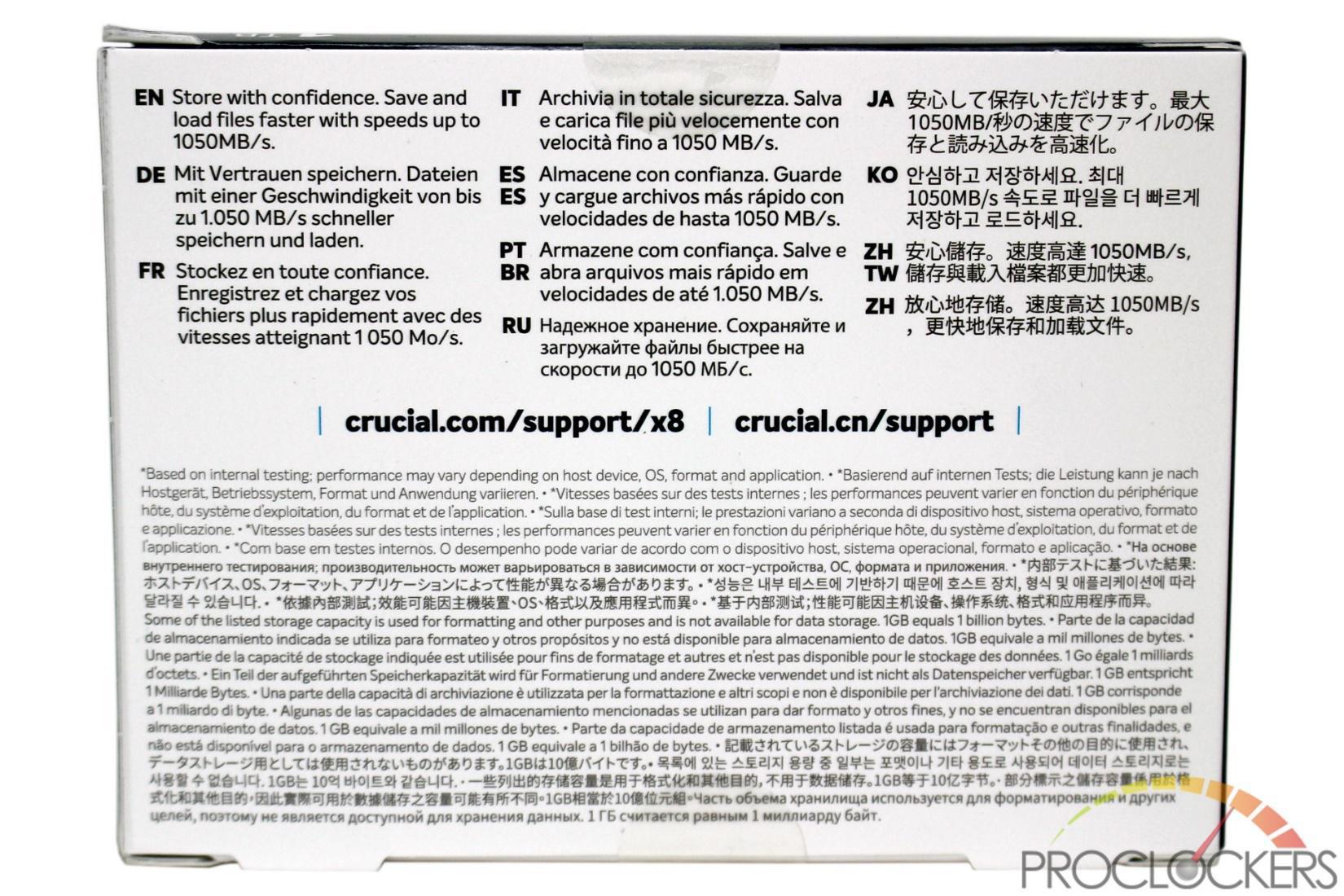 The rear of the box has basic info in a multitude of languages.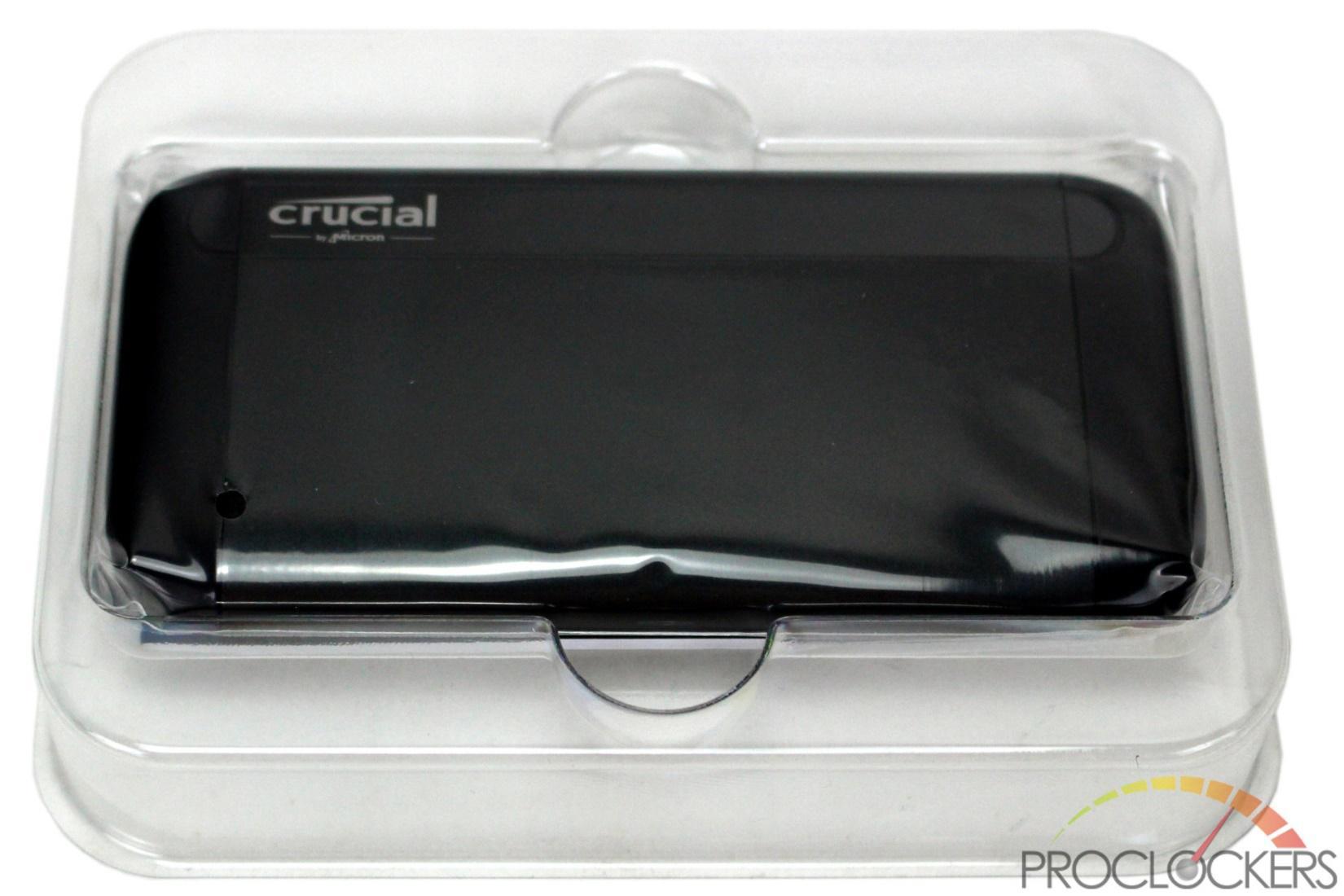 Inside the box, the X8 is contained inside a clear bag and lays in a plastic tray.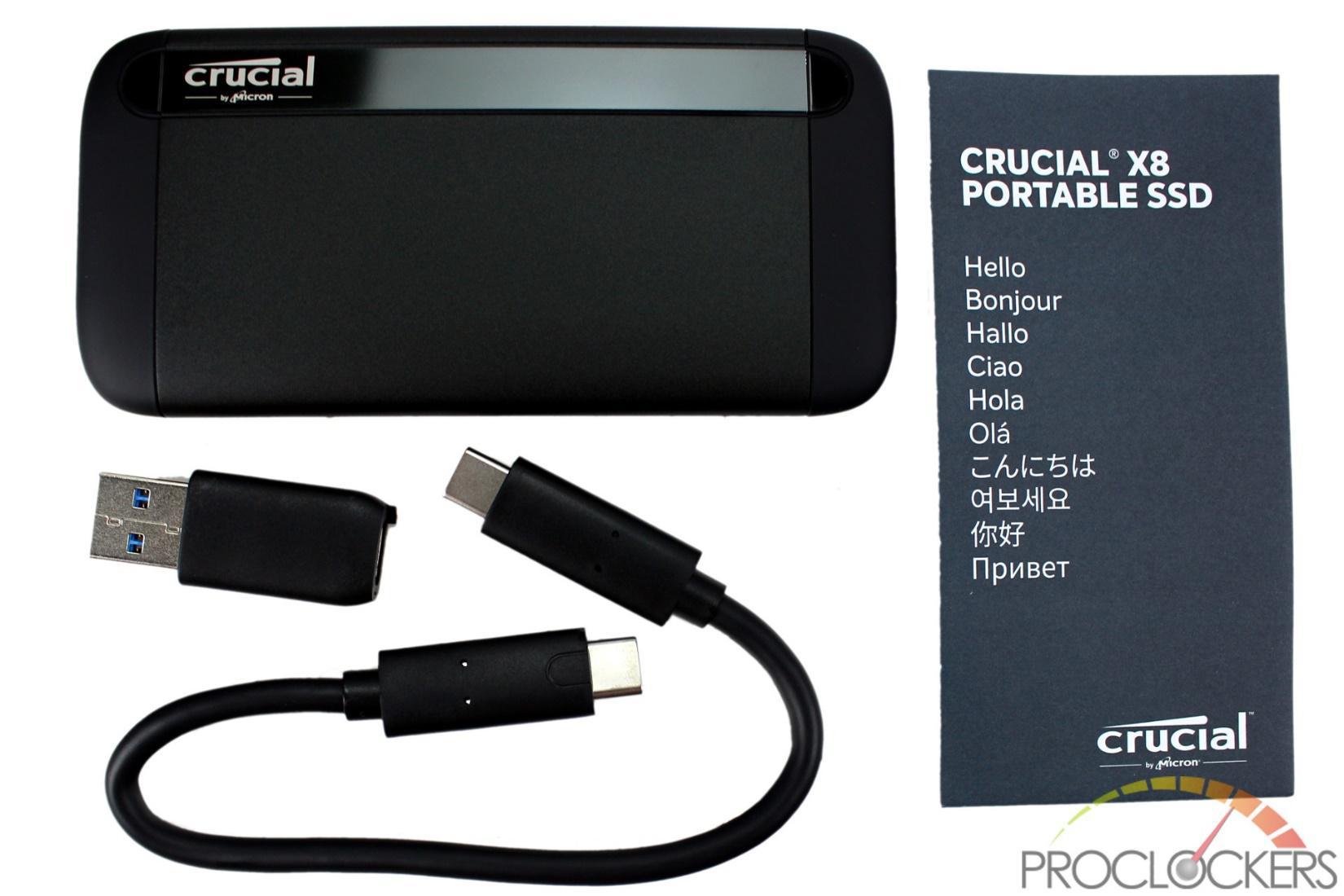 Under it, the USB cable, Type A adapter and a manual can be found.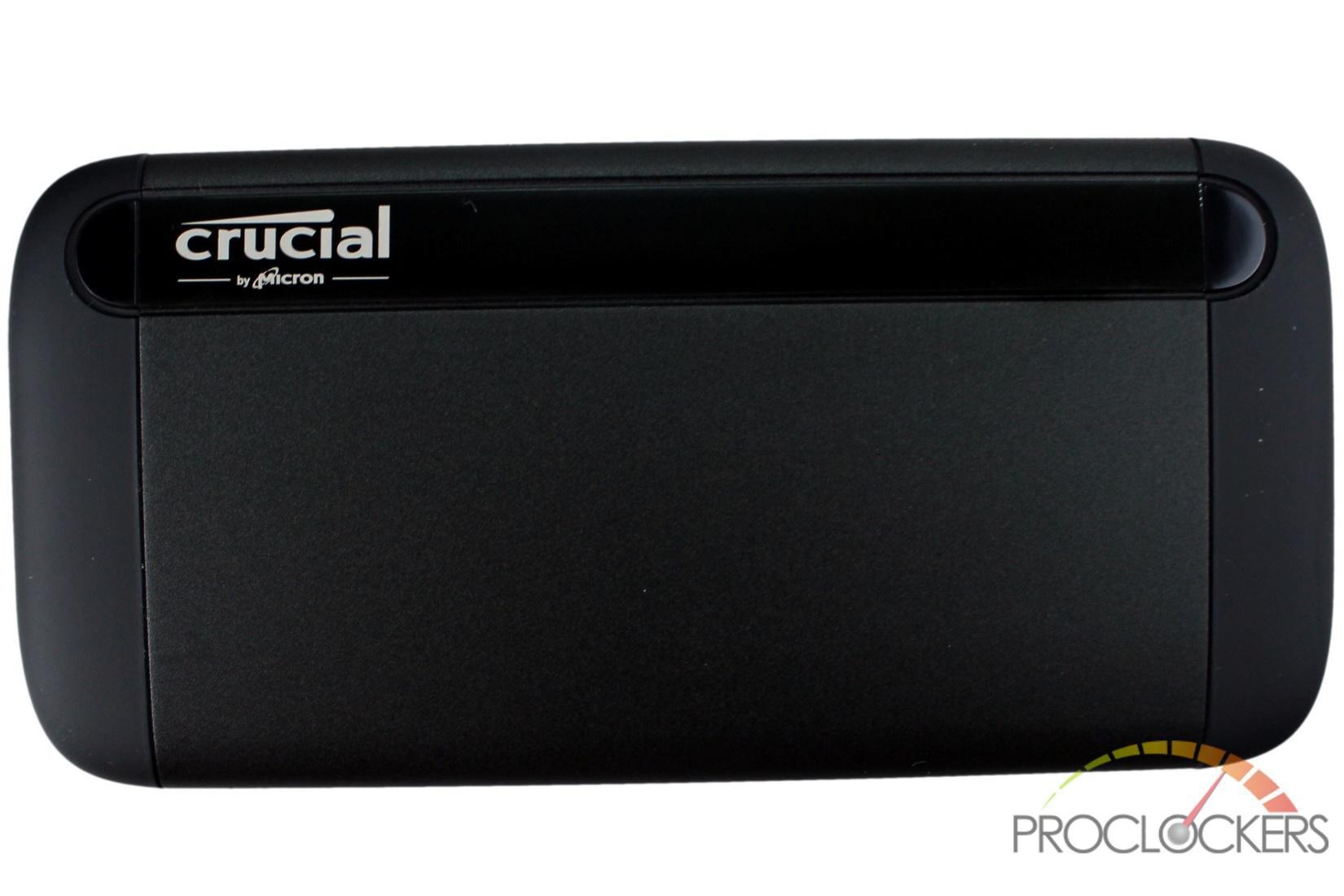 The X8 drive itself is mostly anodized aluminum with two plastic end caps coated with a soft-touch coating.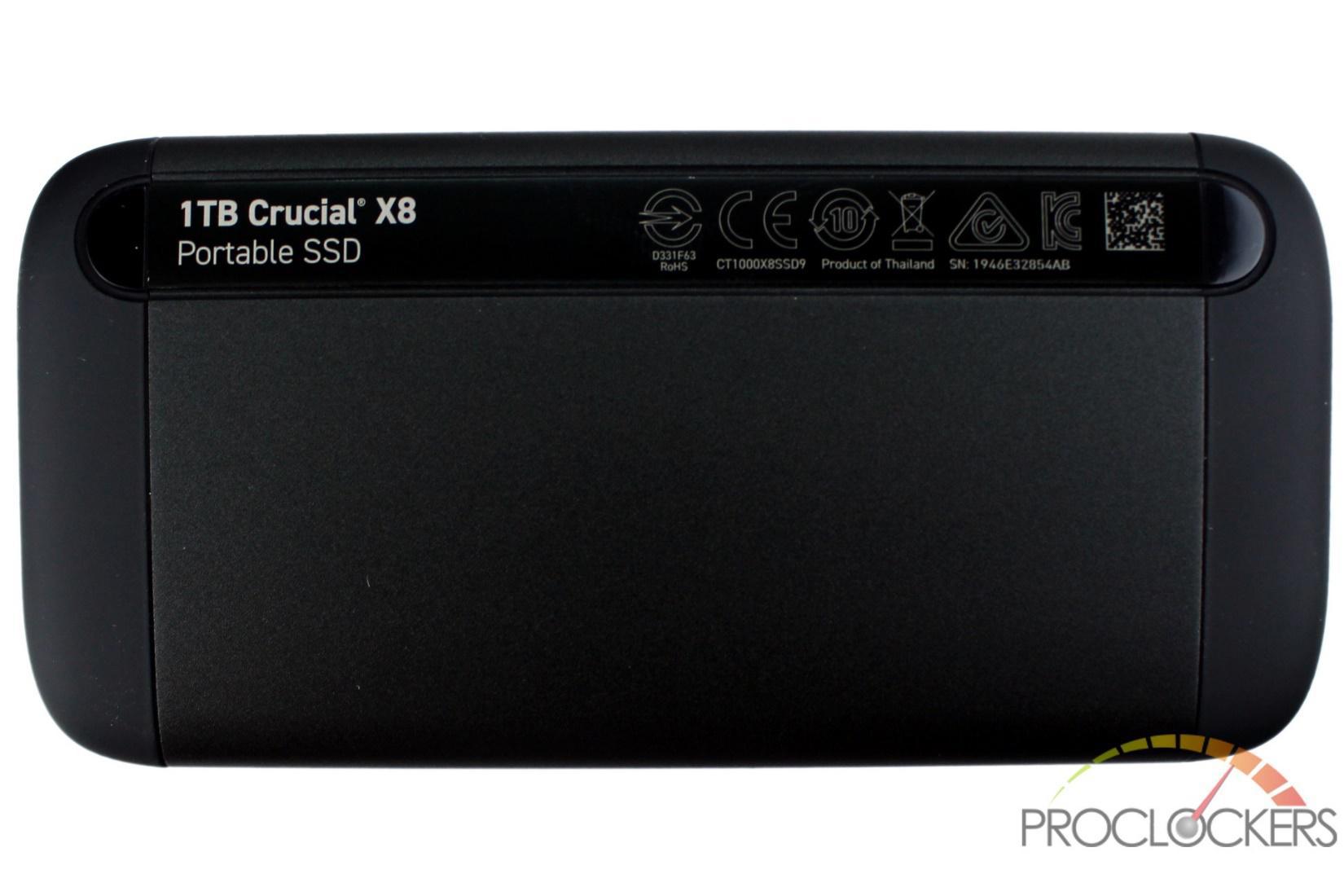 The back of the drive looks similar but shows the capacity.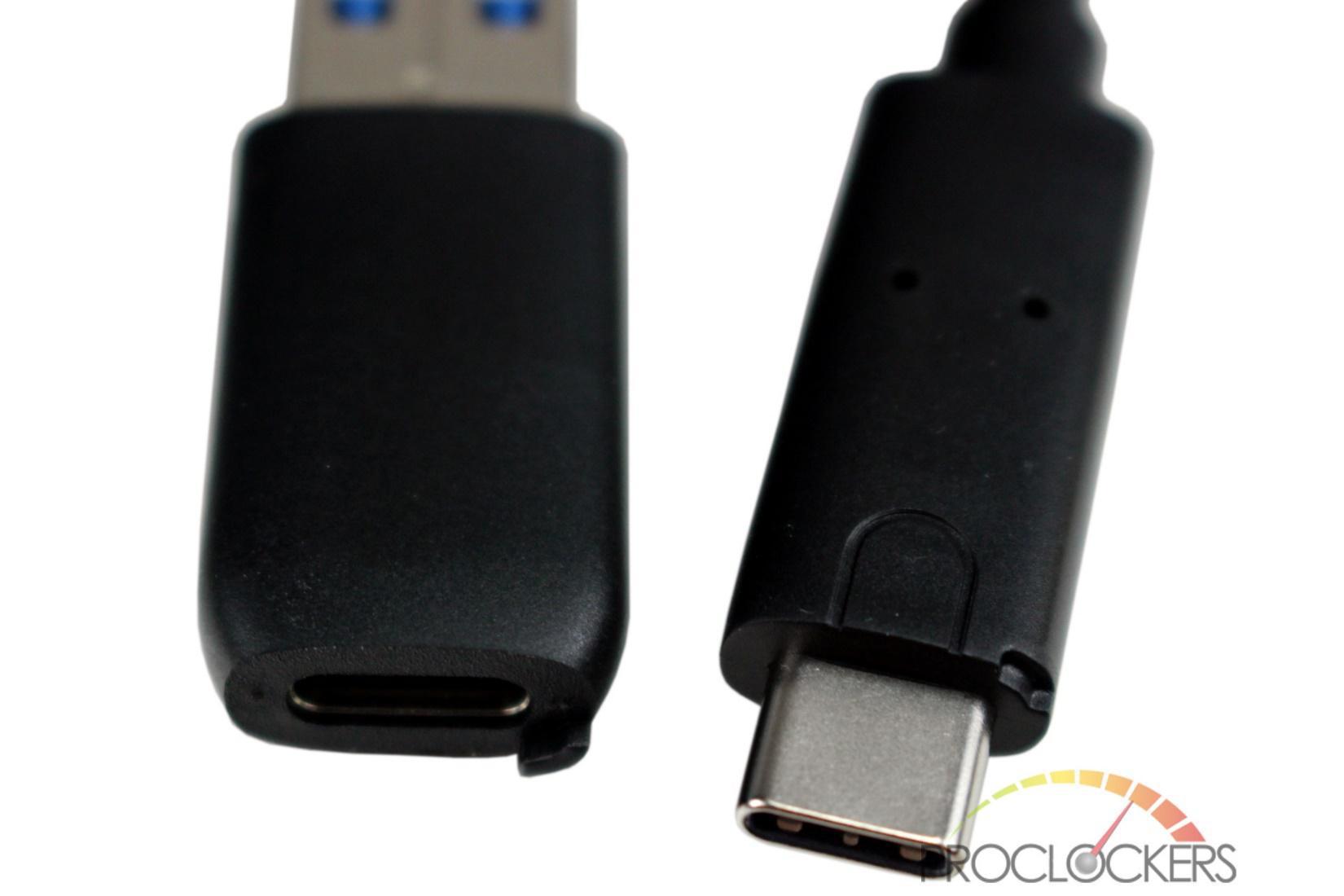 The included USB Type C cable looks pretty typical, but the Type-A adapter has a little tab sticking out of one corner than needs to made with the notch in the cable.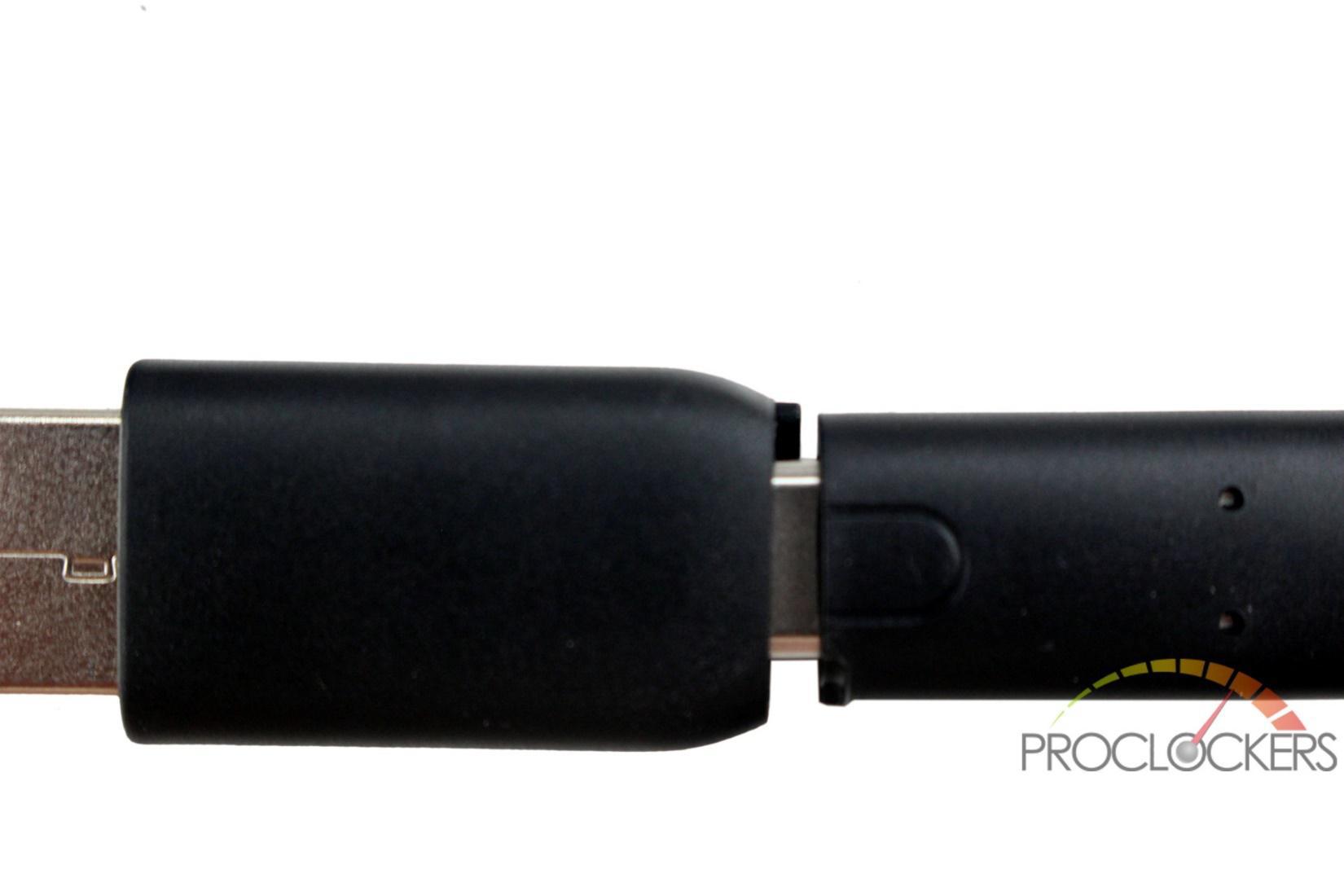 The adapter and cable both need to be aligned correctly for the cable to plug in all the way.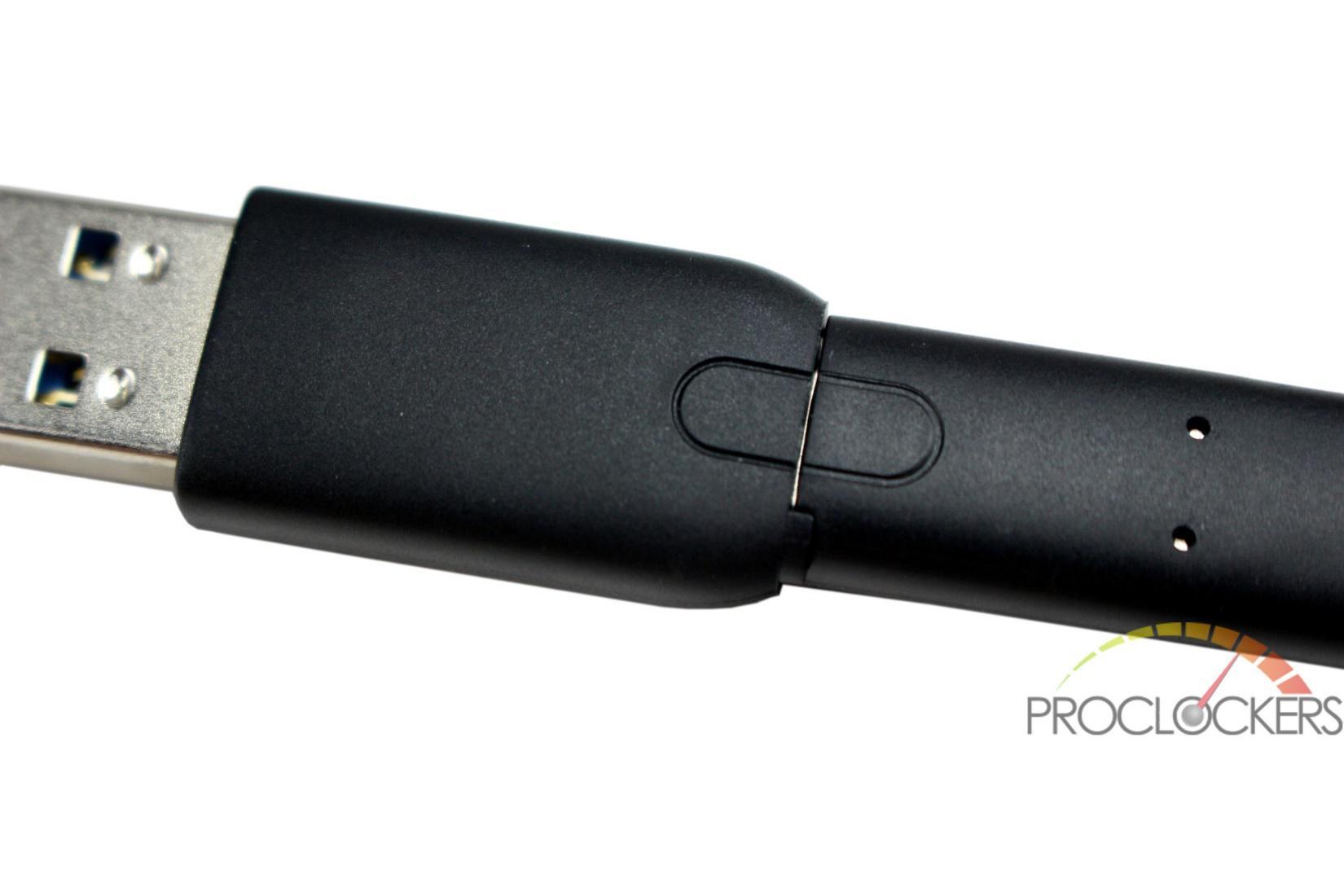 The adapter and cable both have a mark on one side to easily identify the correct orientation.