Software
This free downloadable tool enables your Crucial SSD to become even faster and allows it to get periodic updates so it's constantly performing at its best. With Storage Executive, you can see how much storage (GB) you've used, download the latest firmware, monitor the drive's temperature, reset your encryption password, and enable the Momentum Cache feature, which makes many SSD operations up to 10x faster.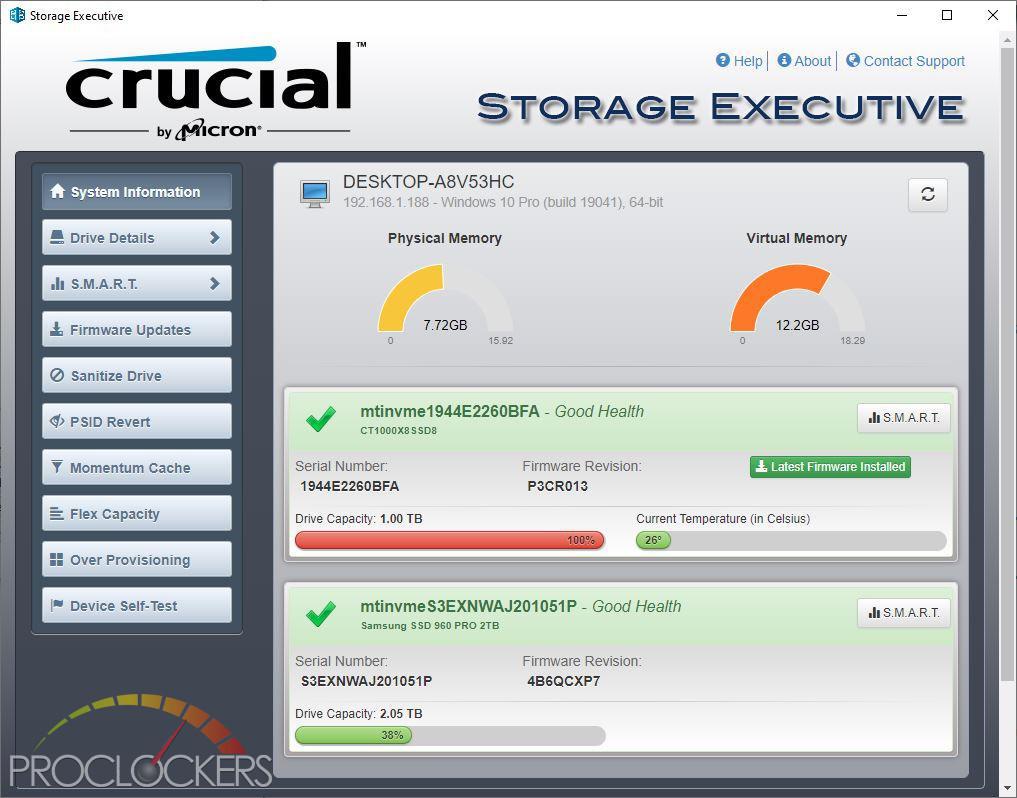 The landing page shows system information such as system memory used, as well as info about each drive in the system, not just the X8.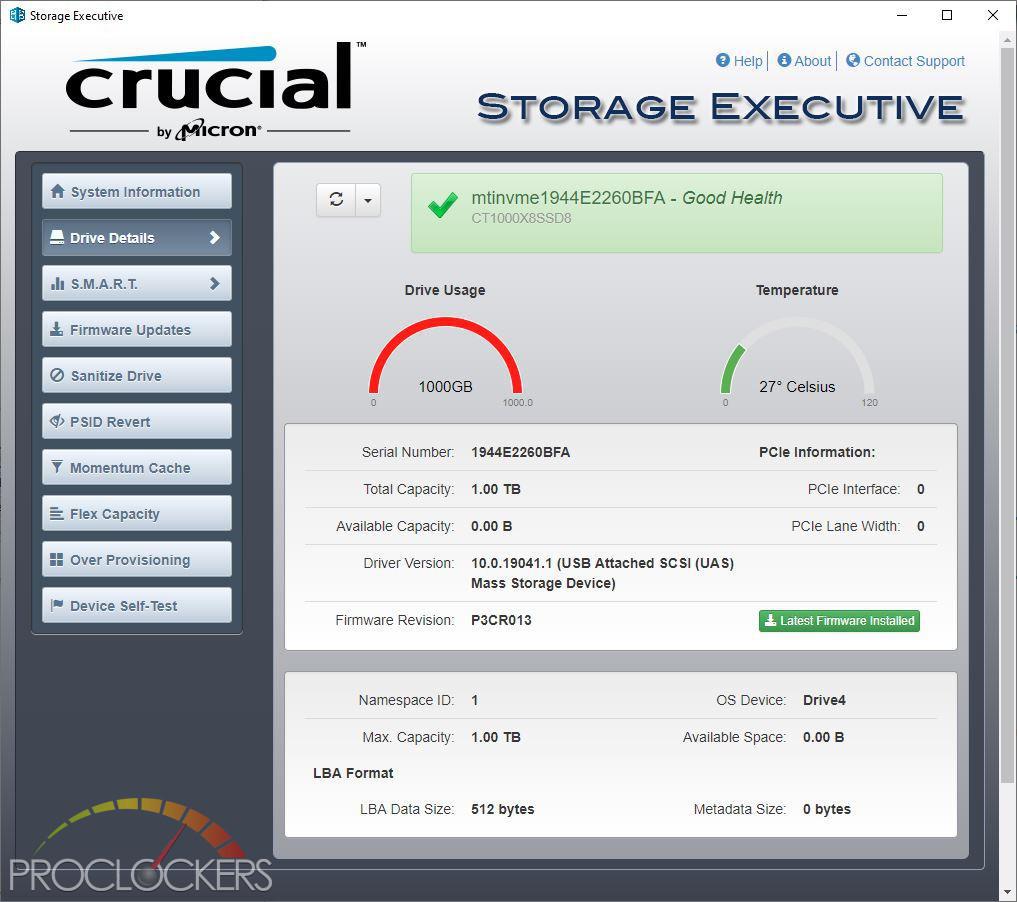 When we hit the drive details button, we can dial in and see everything about the drive, including the firmware revision.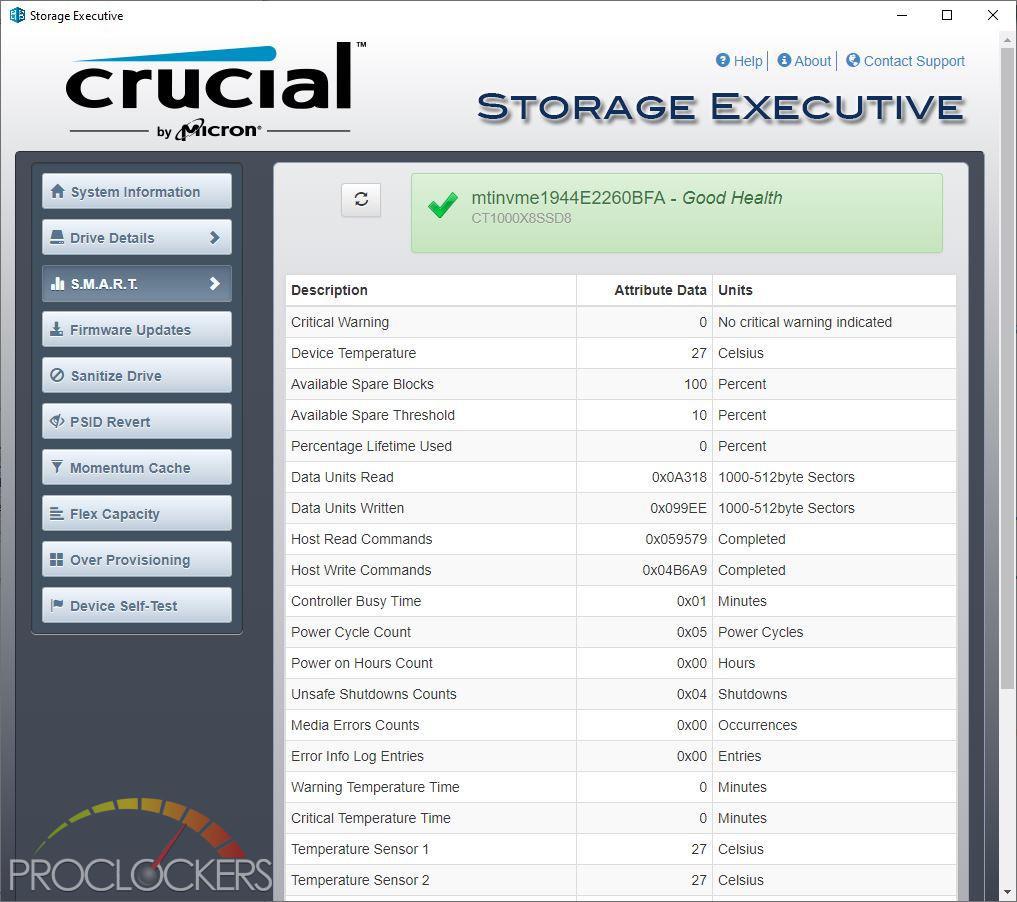 The SMART status tab shows a deep dive on drive statistics and health.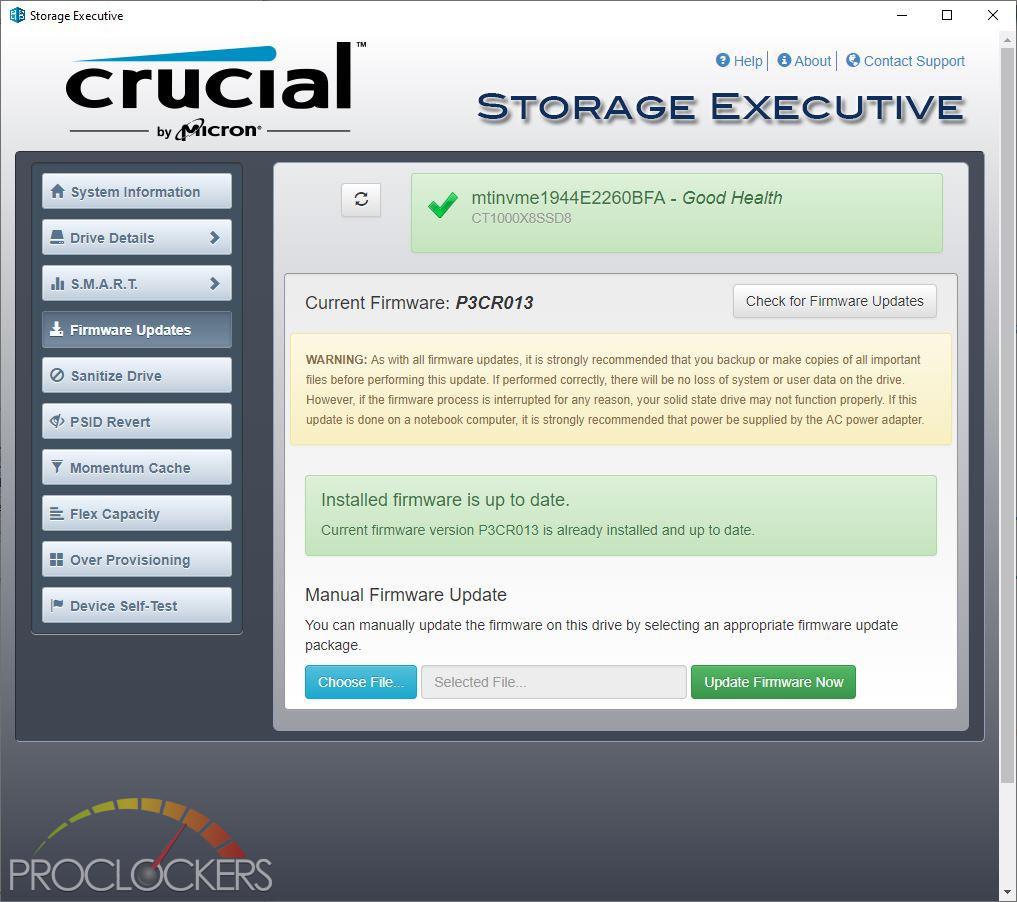 The next button would allow you to update the firmware if there was a new version available.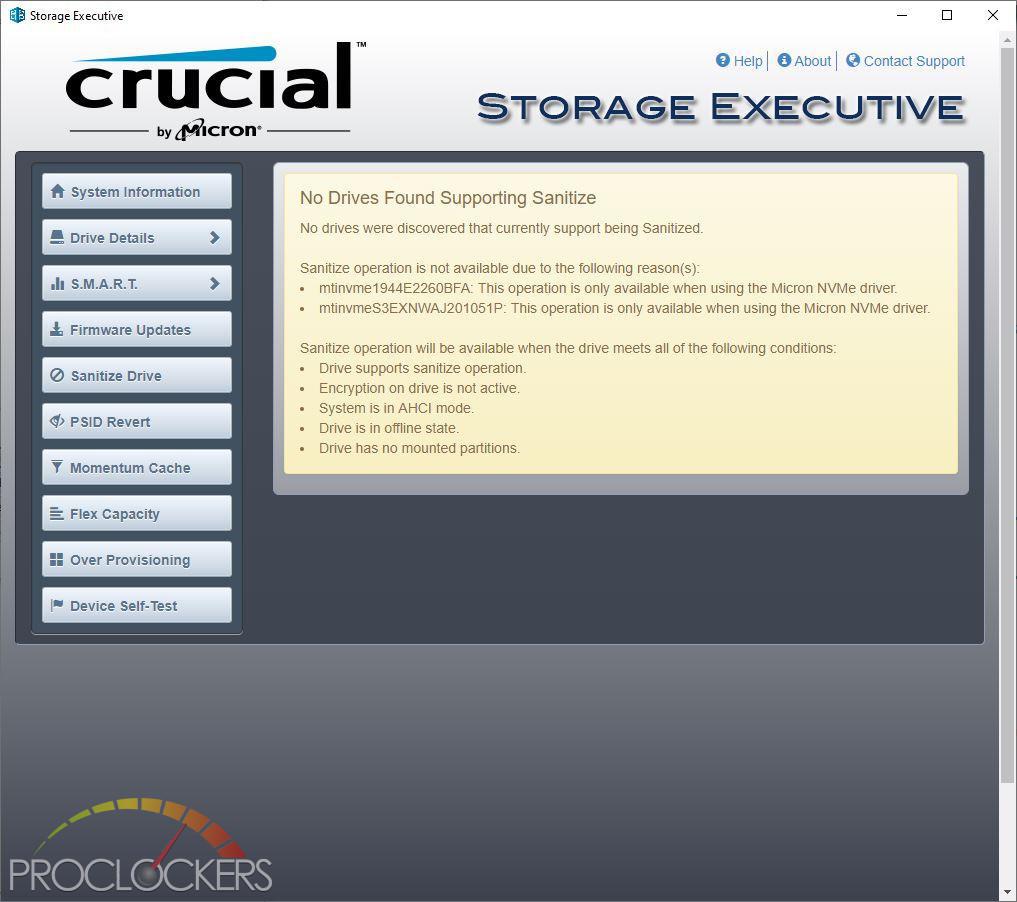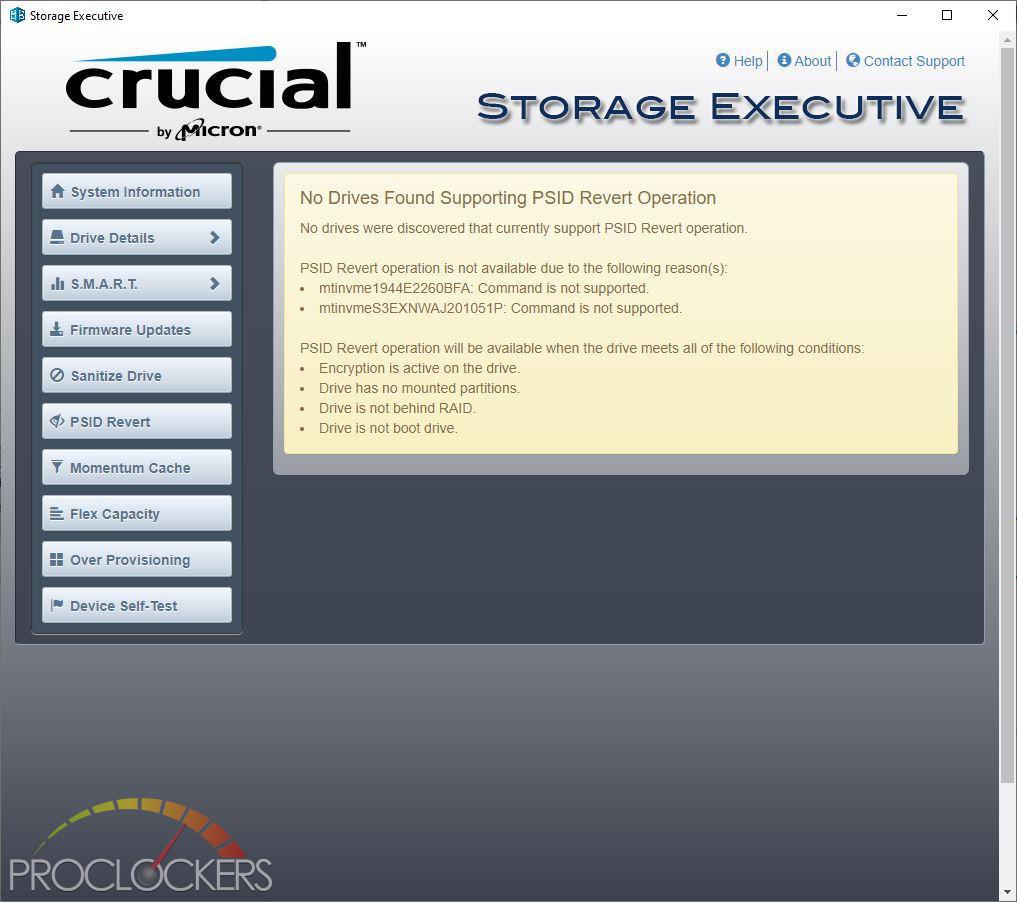 The sanitize and PSID revert options don't really apply here thanks to the USB interface.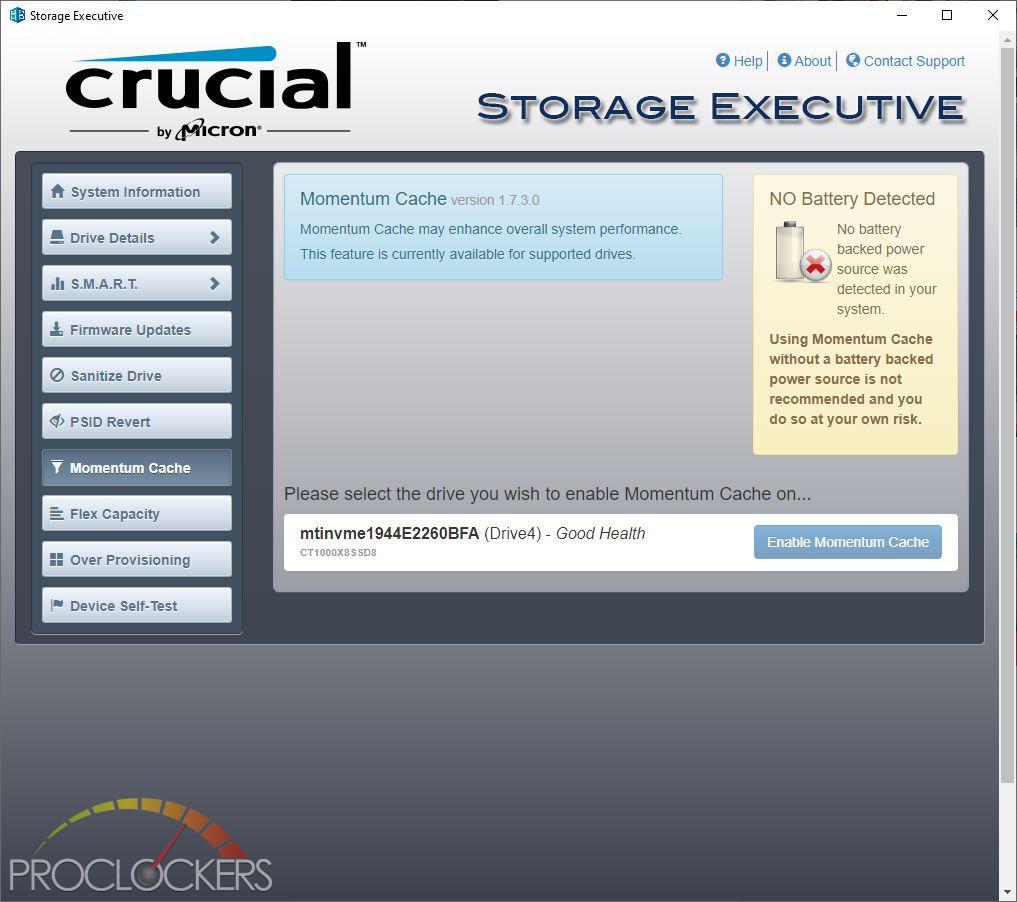 Momentum cache is almost pointless given how fast the drive already is, but you can enable system ram caching here if you want.