Introduction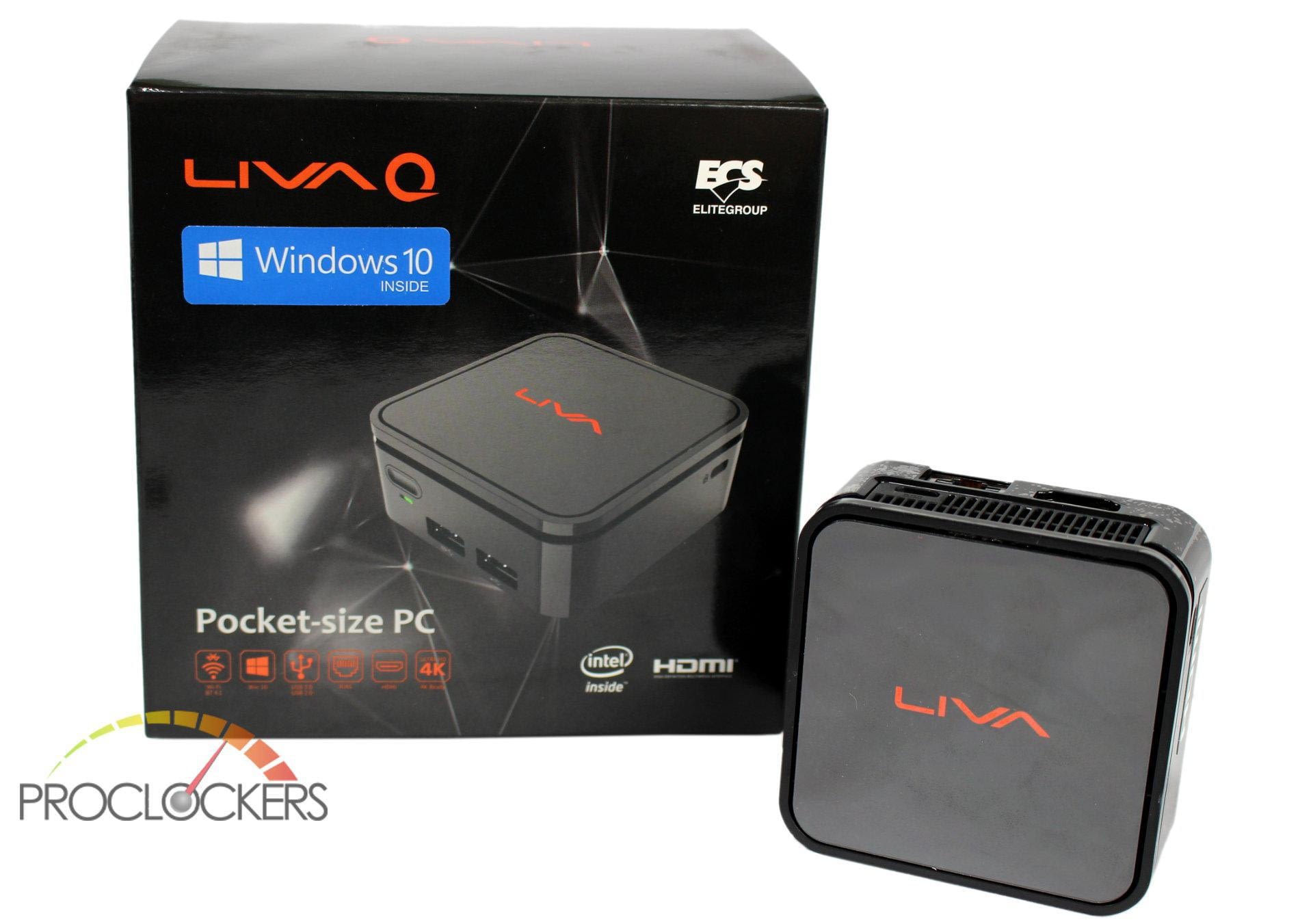 With all of the high powered, extreme frame crunching, Super Ultra Multi-tasking hardware that comes through here, we sometimes forget that's only a relatively small part of the market. More often, you just need to browse the web, edit a document, print a recipe, or play your favorite video or TV episode without the jet engine roar of cooling fans, light dimming power consumption, and bank account crippling cost associated with the above. ECS has managed to stuff the power to play 4K videos on a full-featured PC into something smaller than the mouse we are using to control it but without the typical limitations of most tiny media devices.
Pro Clockers would like to thank ECS for sending the LIVA Q mini PC over to check out!
ECS's take on the LIVA Q:
World's Smallest 4K Pocket PC
‧Ultra Tiny PC measuring 70 x 70 x 31.4mm.
‧Powered By The Latest Intel® Apollo Lake SOC
‧Silent and reliable ultra-low-power consumption PC
‧Support up to *HDMI 2.0 [email protected] with higher quality video playback
‧RJ45 Ethernet connection for more reliable and faster internet connection
‧Support Dual Band WiFi & BT 4.1
‧Support microSD card slot to expand storage
‧Support Windows 10