Introduction
Anything BUT Standard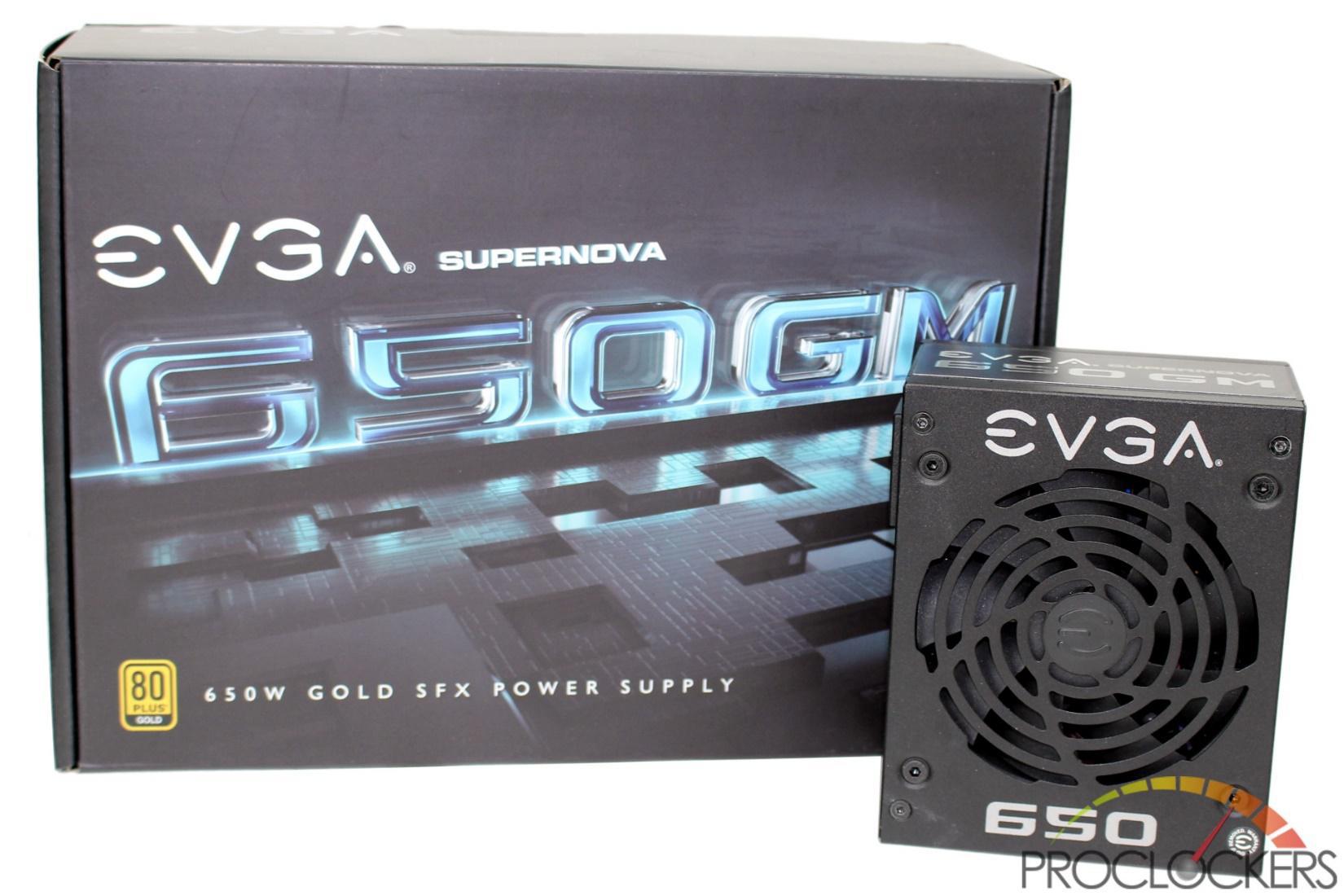 EVGA is pretty well known for making BIG power supplies. Reaching up to 1600 Watts at 80+ Titanium Level, these monsters have graced many a test bench on the quest for world record benchmark runs. You might be surprised to learn that EVGA also makes very small power supplies as well. We are of course talking physical size rather than wattage. Coming in at a scant 0.77 liters in volume, the SuperNOVA 650GM packs 650 watts power 80+ Gold rated power into a tiny SFX chassis. Is this what you have been looking for? Let's find out!
ProClockers would like to thank EVGA for sending the SuperNOVA 650 GM power supply over to check out!
EVGA's take on the SuperNOVA 650 GM power supply:
Introducing the EVGA SuperNOVA GM line. Available in 450W, 550W, and 650W, these new power supplies are engineered to bring the power, prestige, and performance of EVGA's award-winning power supplies into an SFX-Standard form factor. Featuring 80 Plus Gold-certified efficiency, fully-modular cables, and 100% Japanese capacitors on the Main PCB, the GM's cast a long shadow over its competition. Pint-size, affordable, and packed with everything you need, the EVGA SuperNOVA GM power supplies make short work of tight spaces.
GOLD RATED EFFICIENCY
80 Plus certification ensures your power supply isn't wasting power and turning it into excess heat. Under typical load, this power supply is 90% efficient or higher.
TIGHT VOLTAGE REGULATION(<2%)
A single +12V rail offers the best power output, rail stability and compatibility with the latest hardware. EVGA SuperNova GM power supplies provide up to 54.1A on a single rail!
TO PROTECT AND TO SERVE
This PSU will cover your circuits with complete protection: OCP, OVP, OTP, OPP, SCP, and UVP.
DC TO DC CONVERTER
Voltage step-down for rock-solid power, stability, and minimal signal noise (for 3.3V and 5V)
SFX-STANDARD FORM FACTOR
The GM power supplies will fit all SFX-Standard form factor cases. With the included ATX adapter, these power supplies also support ATX case form factors.