Packaging & Unboxing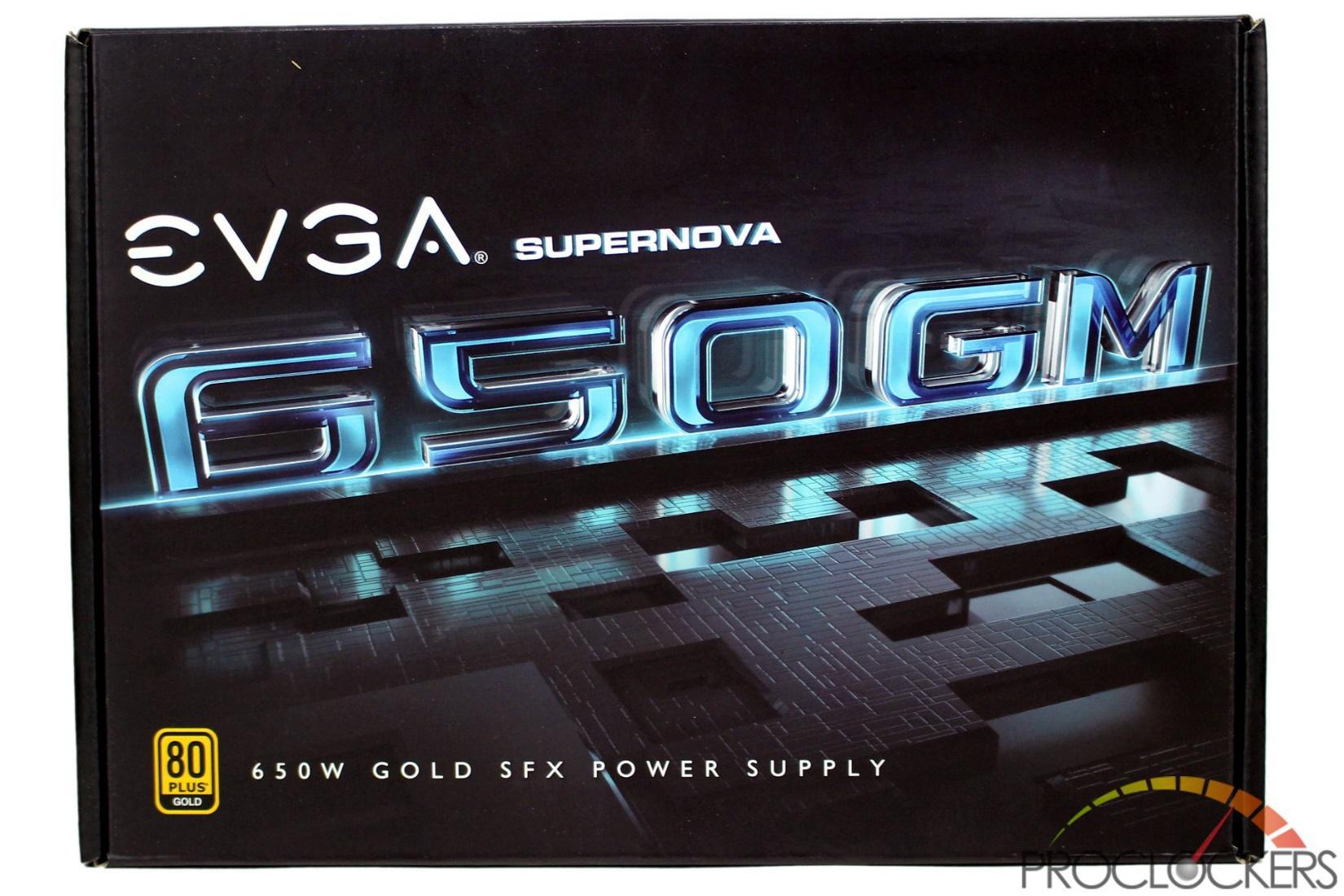 EVGA's SuperNOVA 650GM comes in a rather colorful box for EVGA. The model is an electric blue over a pattern of black.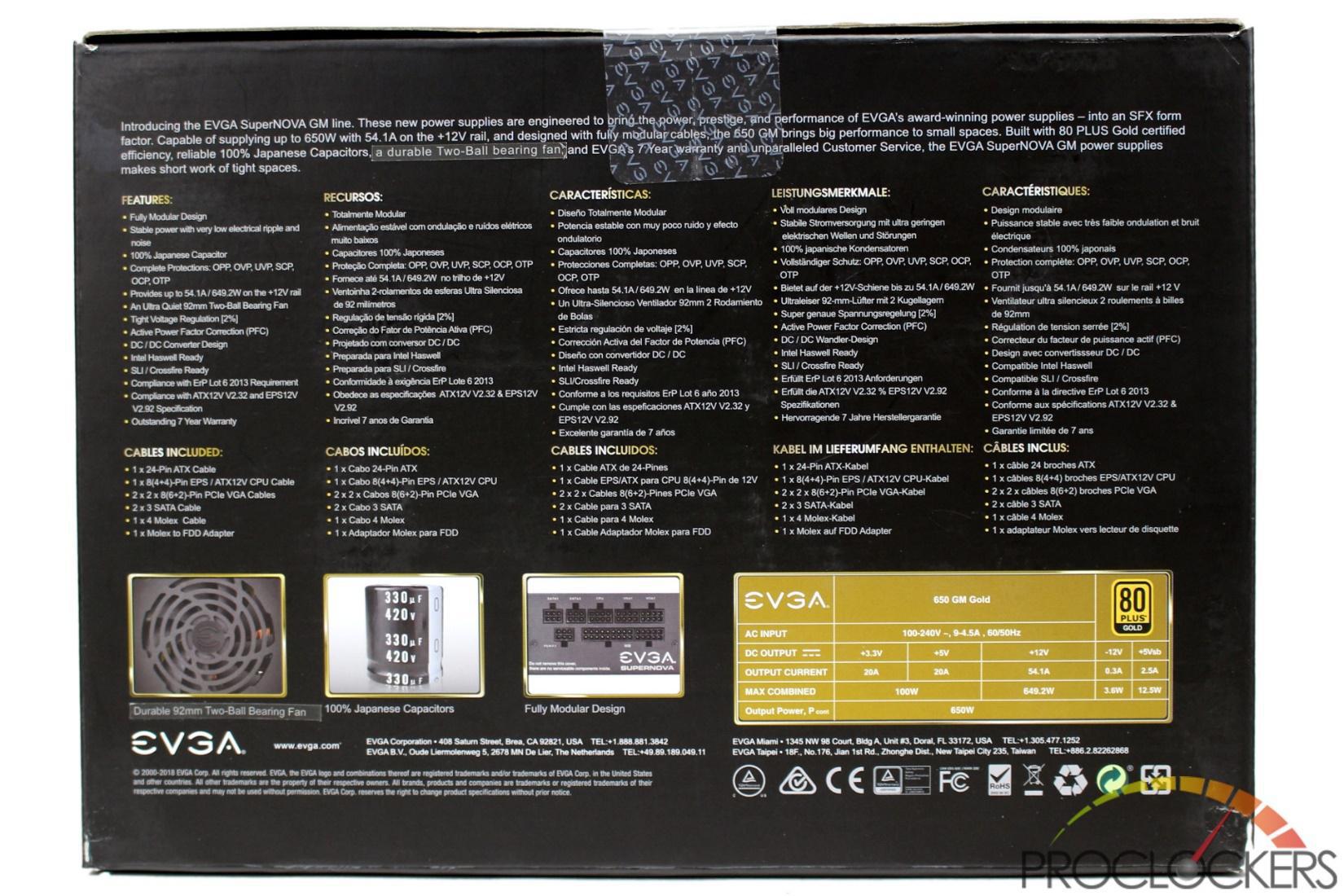 The back of the box has s short blurb about the unit inside as well as features in several languages. Some basic specifications are along the bottom third of the box.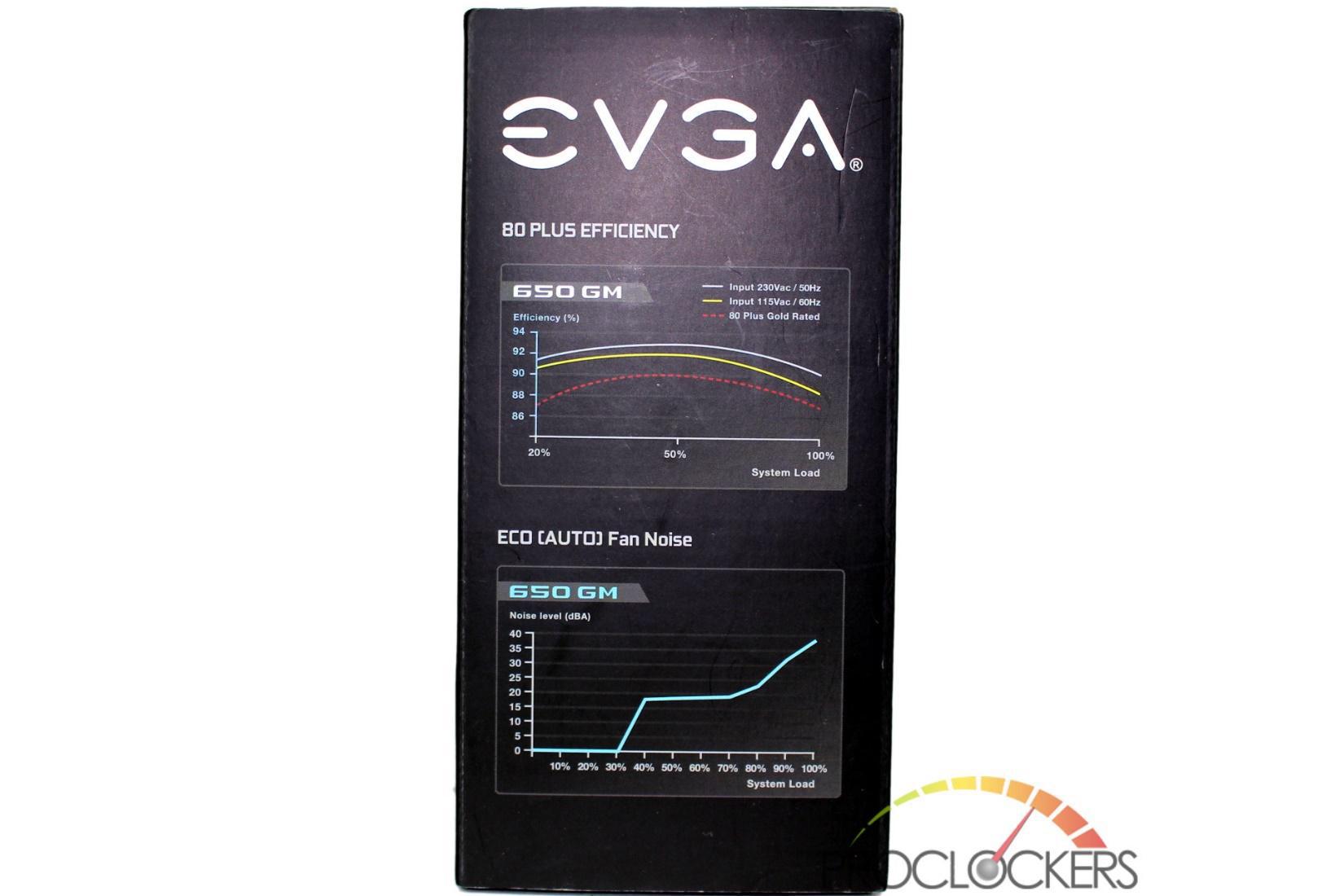 One side of the box has efficiency and fan curves displayed.
Inside, a manual sits on top of a foam block. A pile of cables takes up close to half of the box.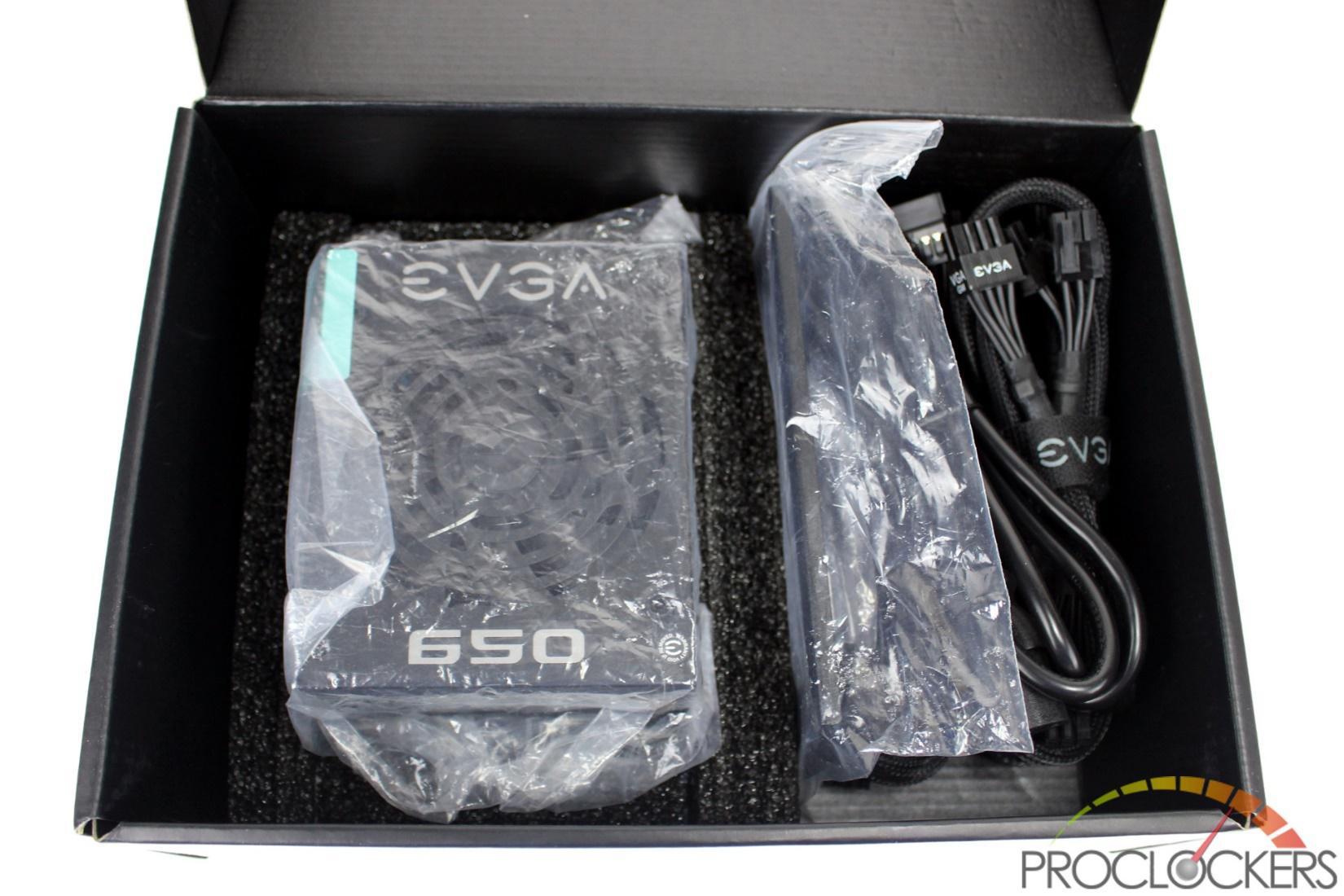 Inside the foam, block is the 650 GM power supply, well protected for transport.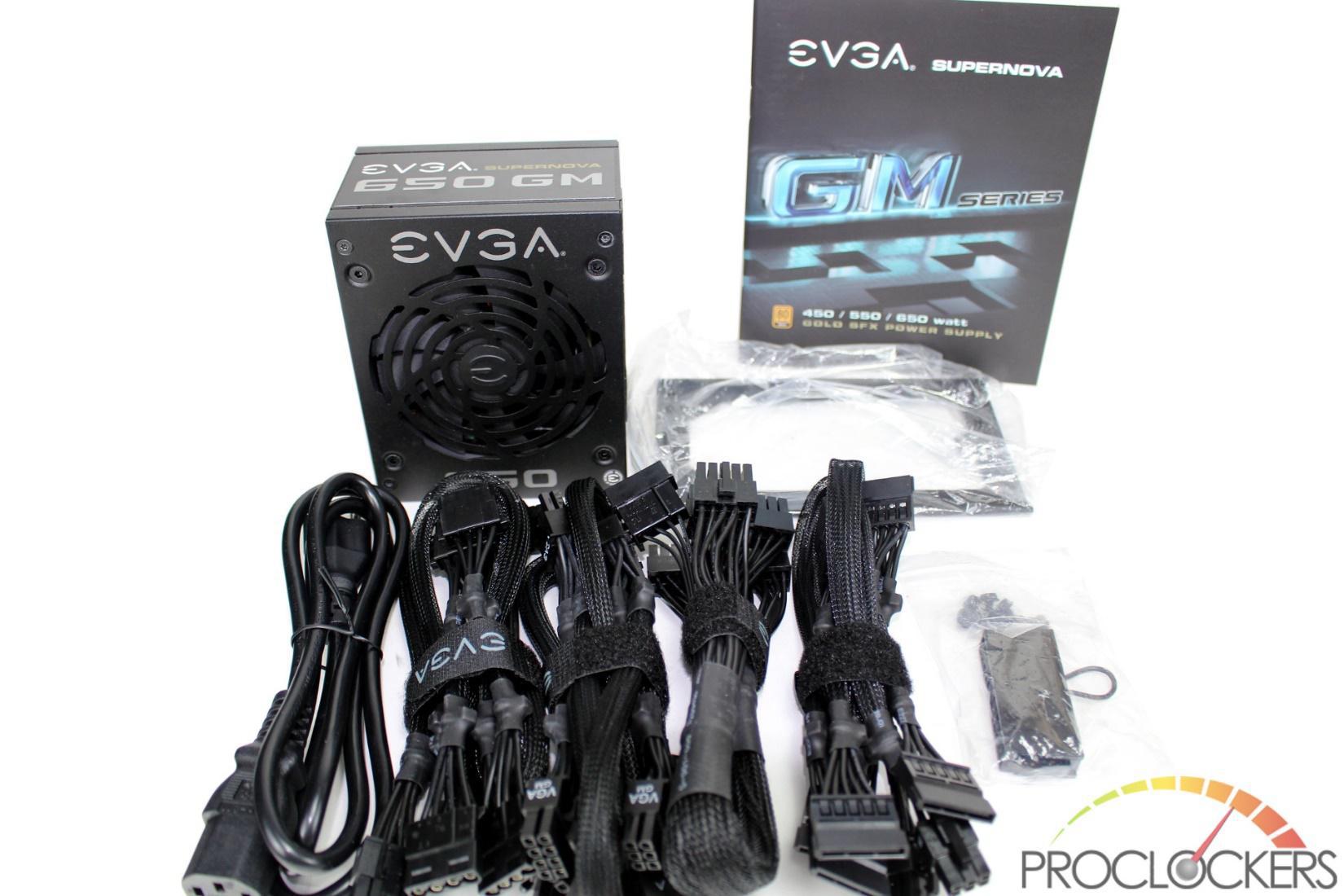 A few other accessories hide in the bottom of the box, including an ATX to SFX adapter plate, and power supply testing jumper, and some mounting screws.