A Closer Look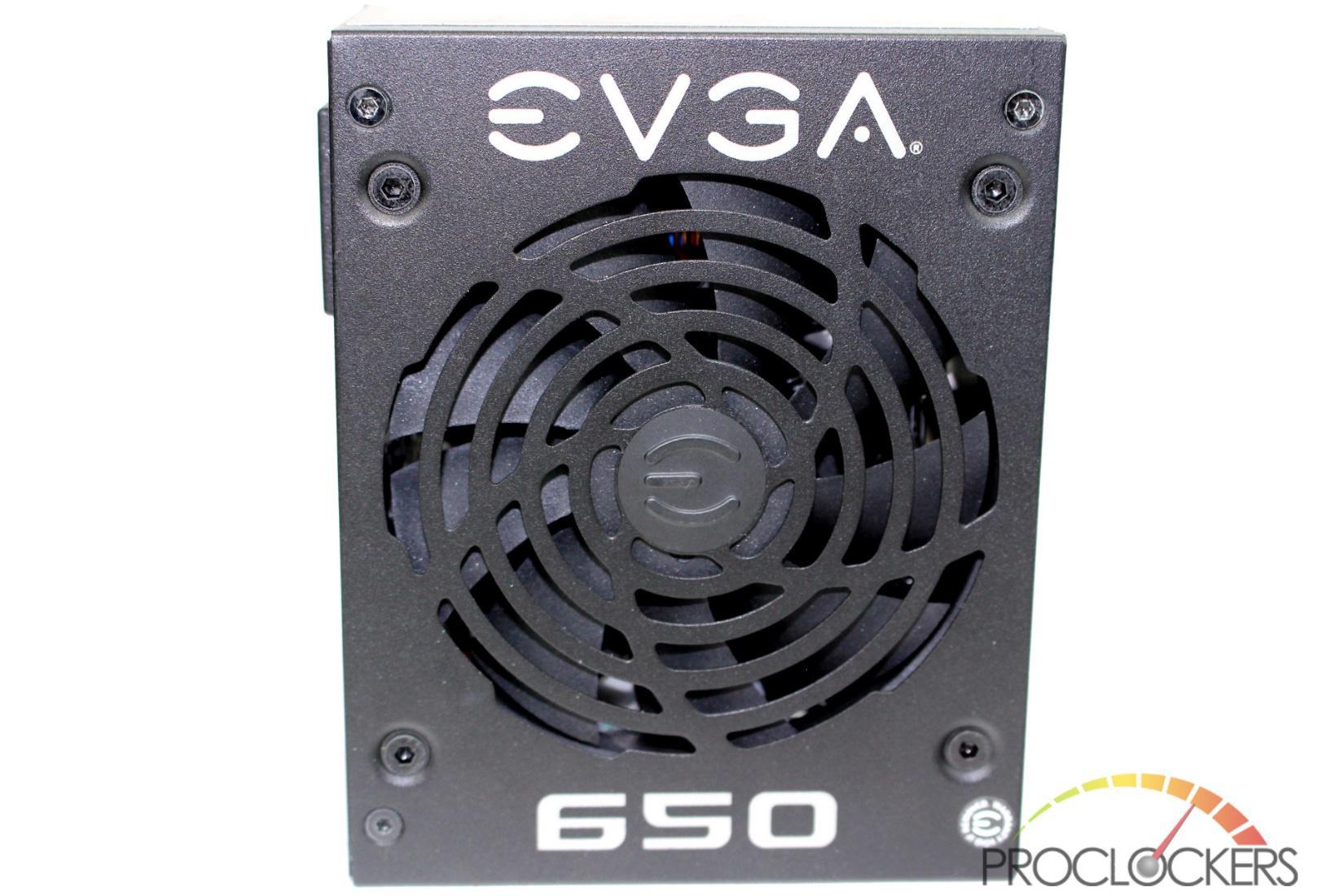 EVGA stamps the fan grill right into the tiny steel chassis with the 92mm cooling fan just under it.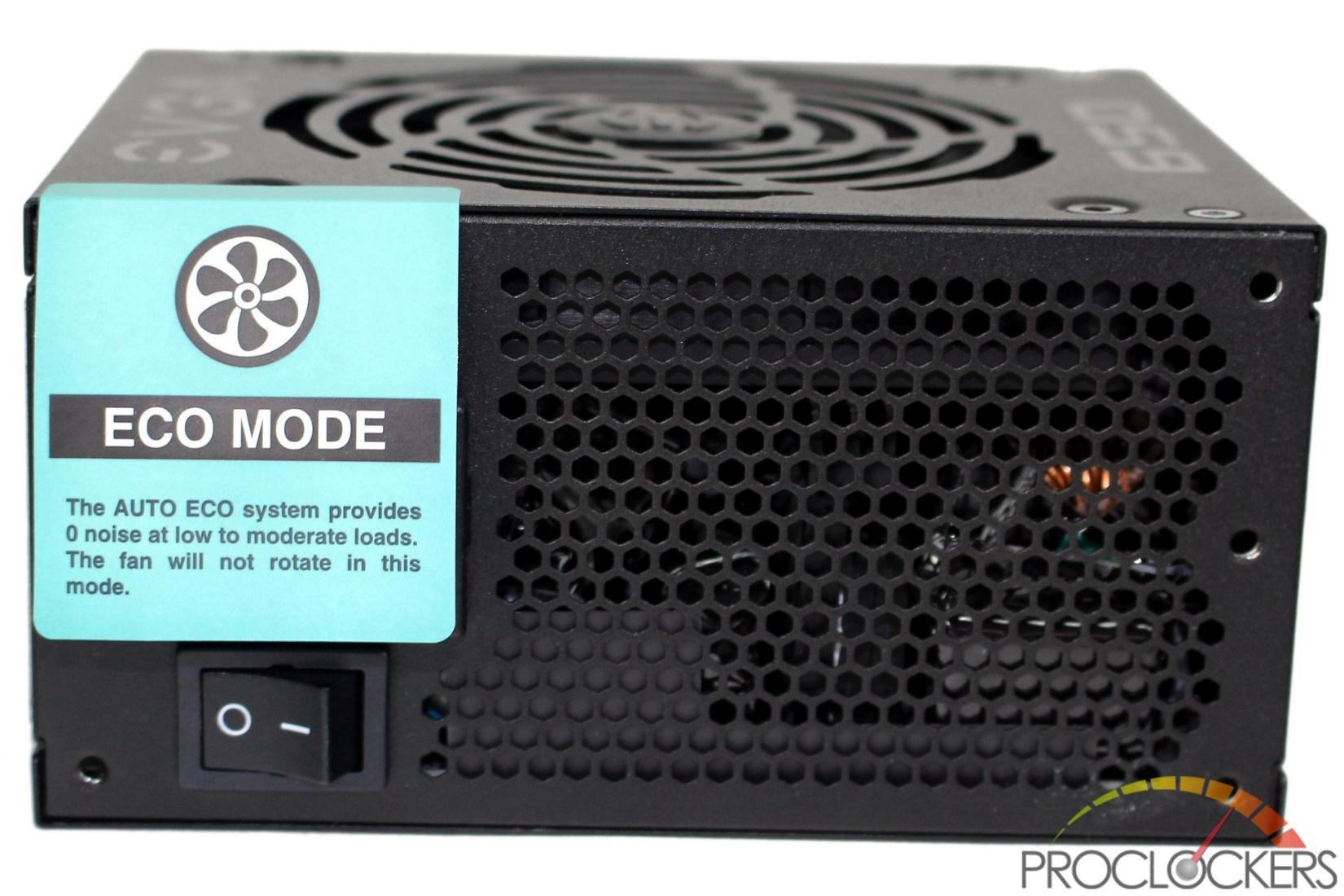 A sticker on the back over the AC inlet plug indicates the fan will not always run if the system load is low enough.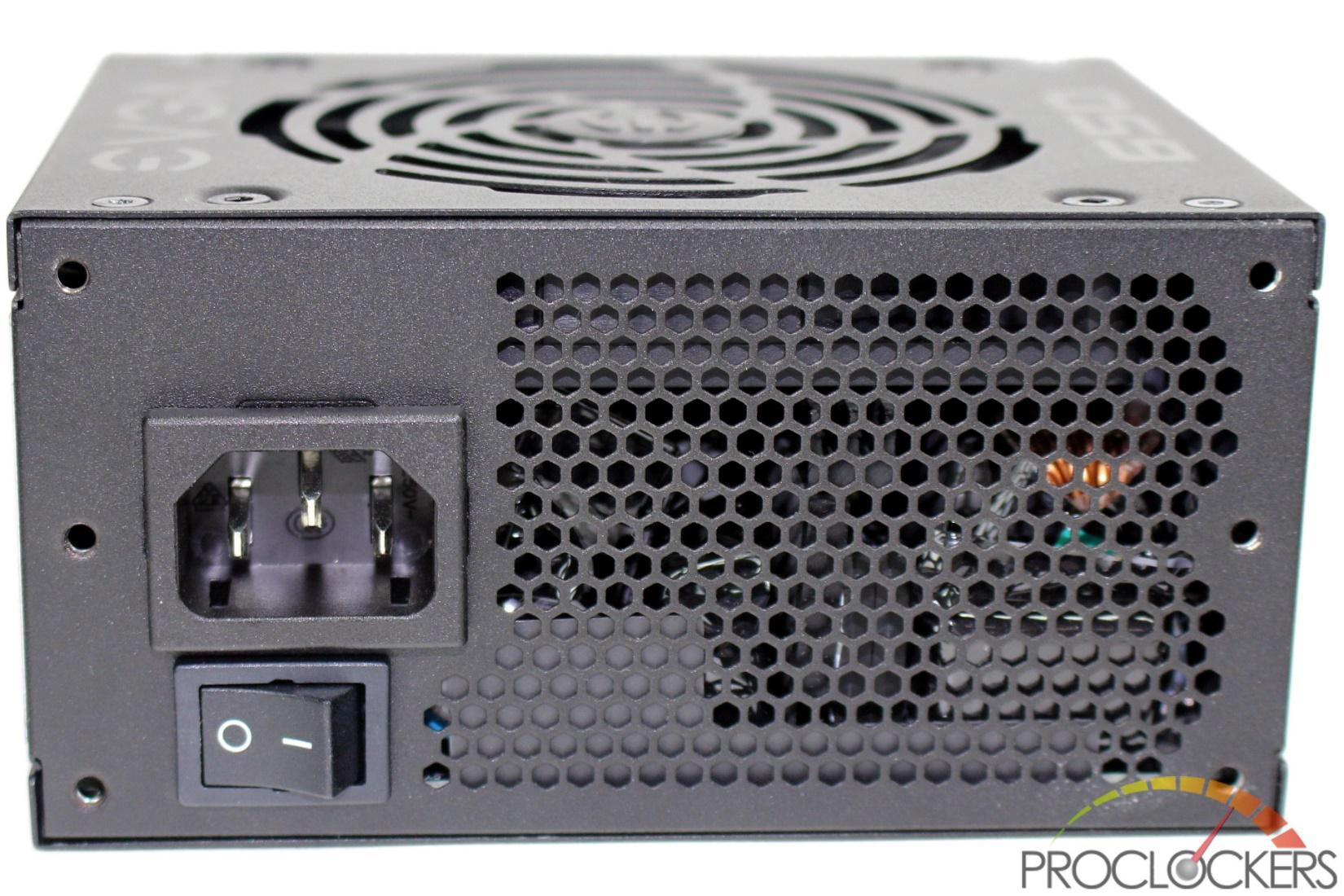 You also get the typical main power switch. Under it with most of the rest of the rear with a hex grill pattern for airflow.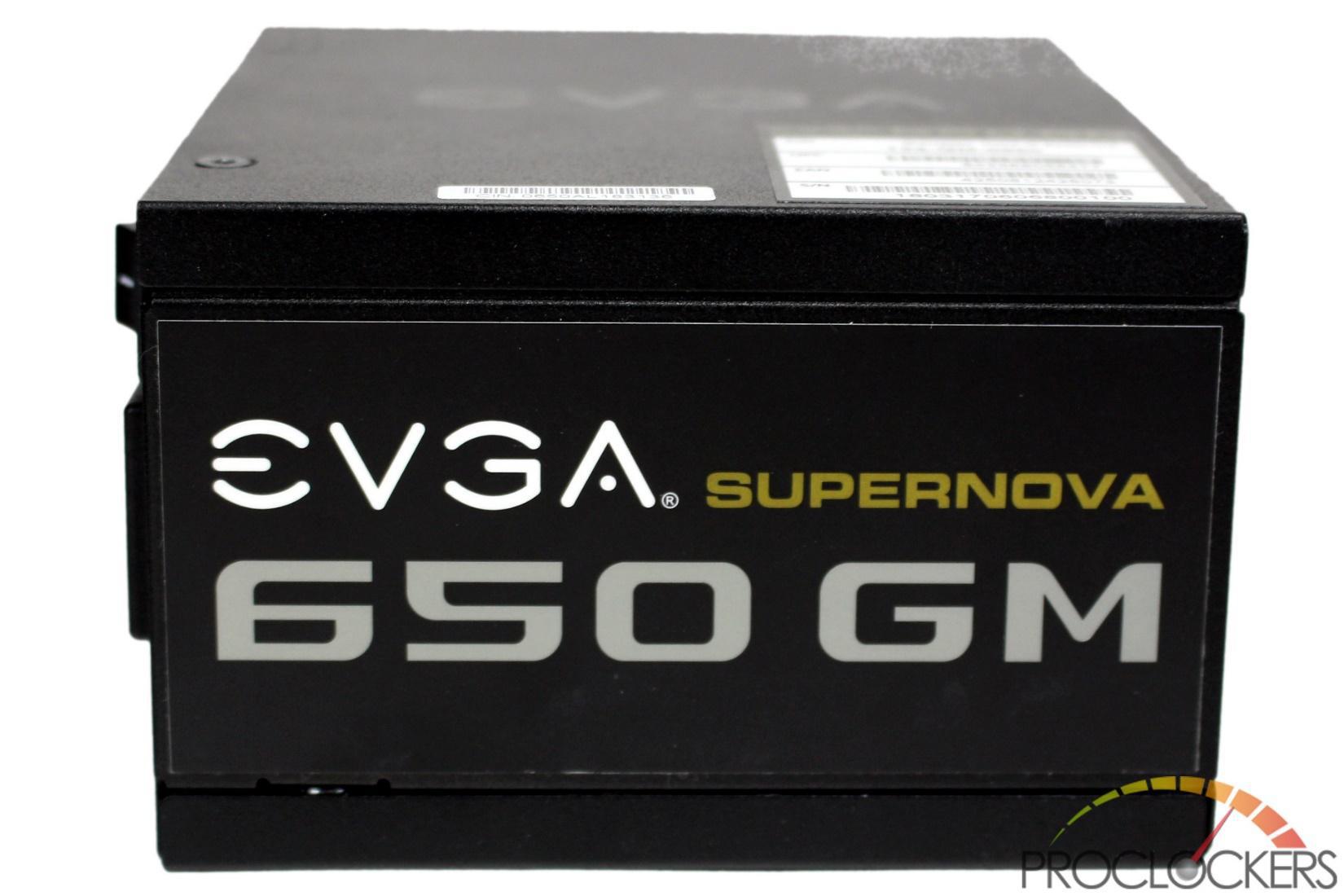 One side of the unit features the EVGA and model logos.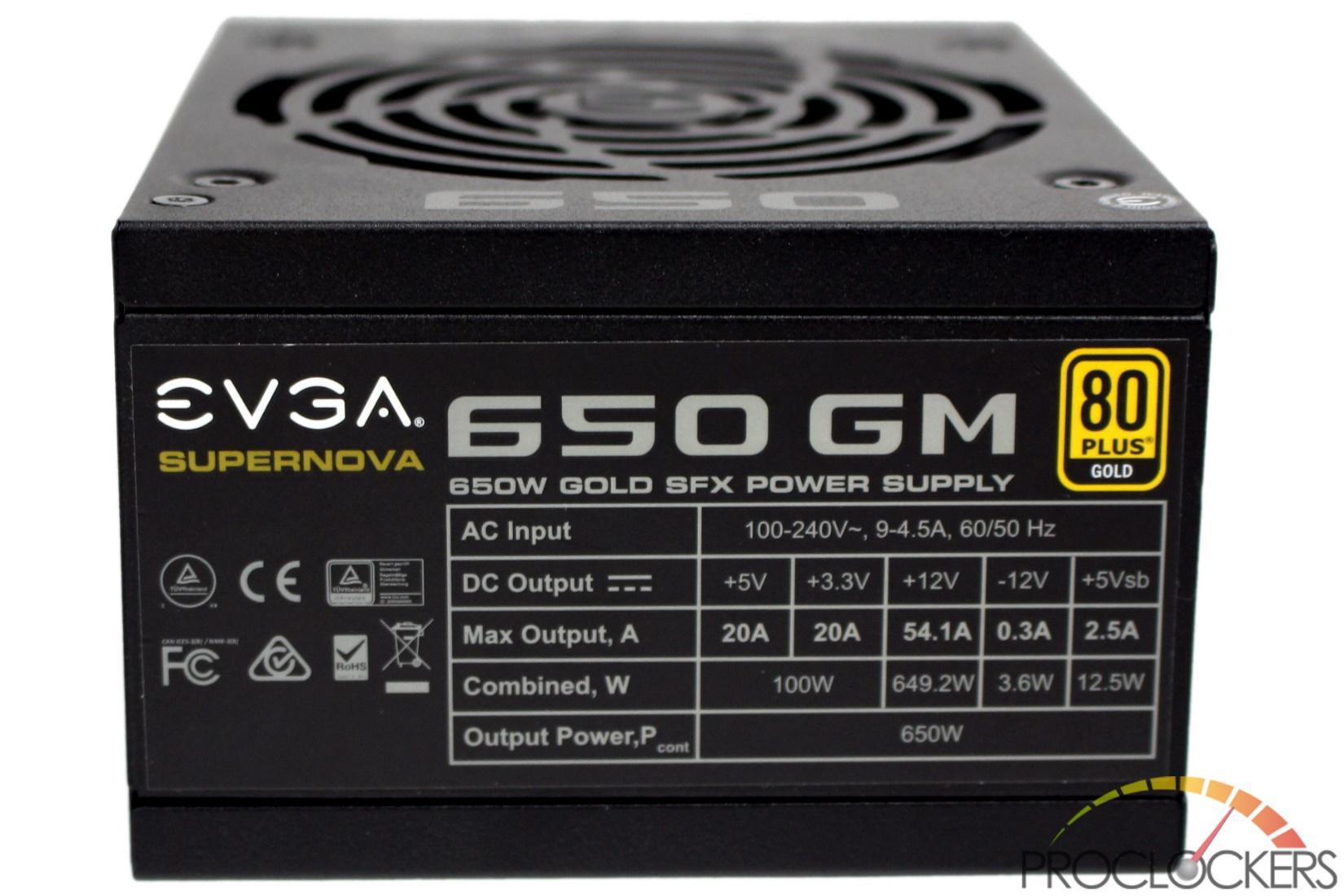 The opposite side is almost entirely taken up with the electrical label.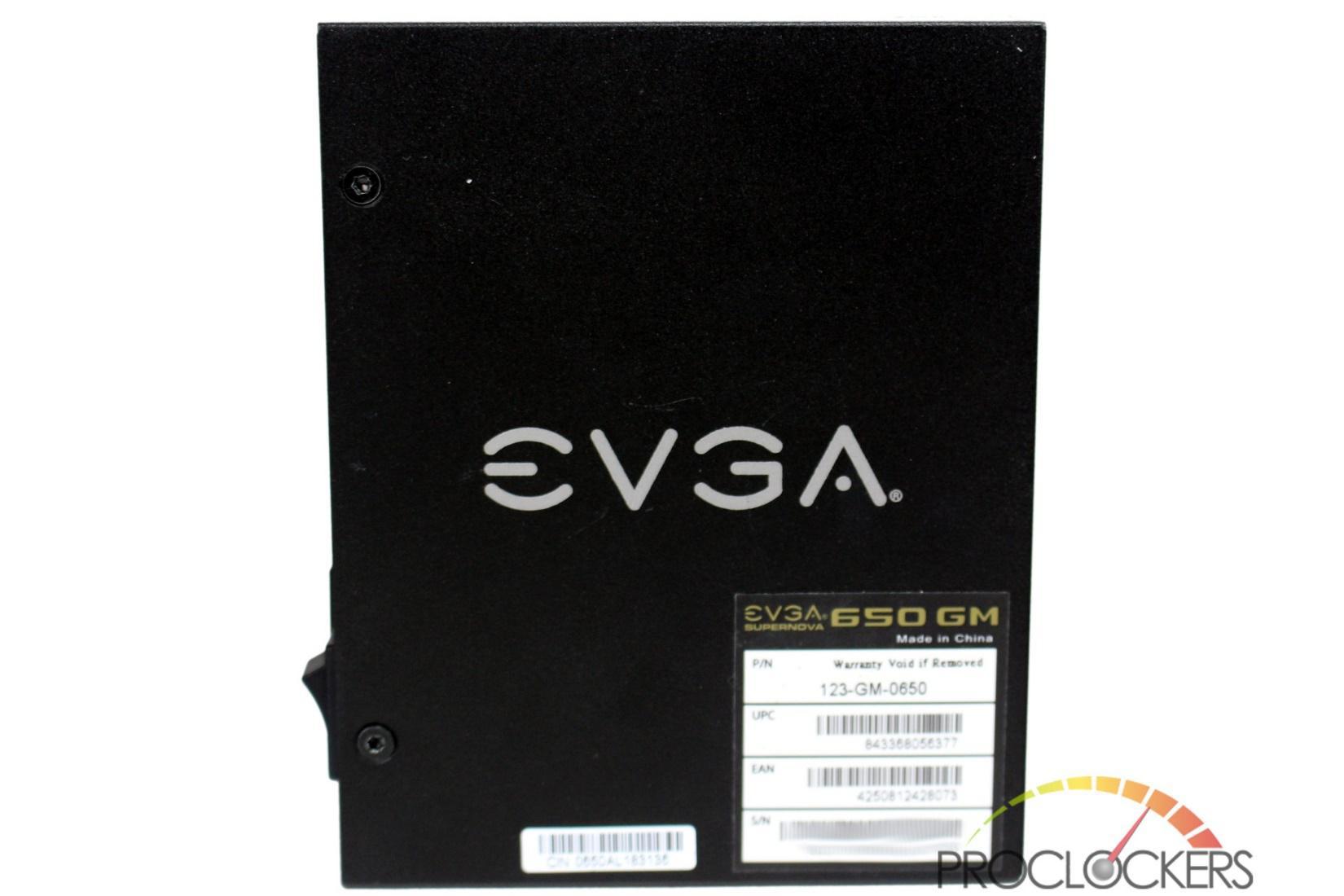 The bottom of the unit doesn't have much to see, only the EVGA logo and the UPC & serial sticker.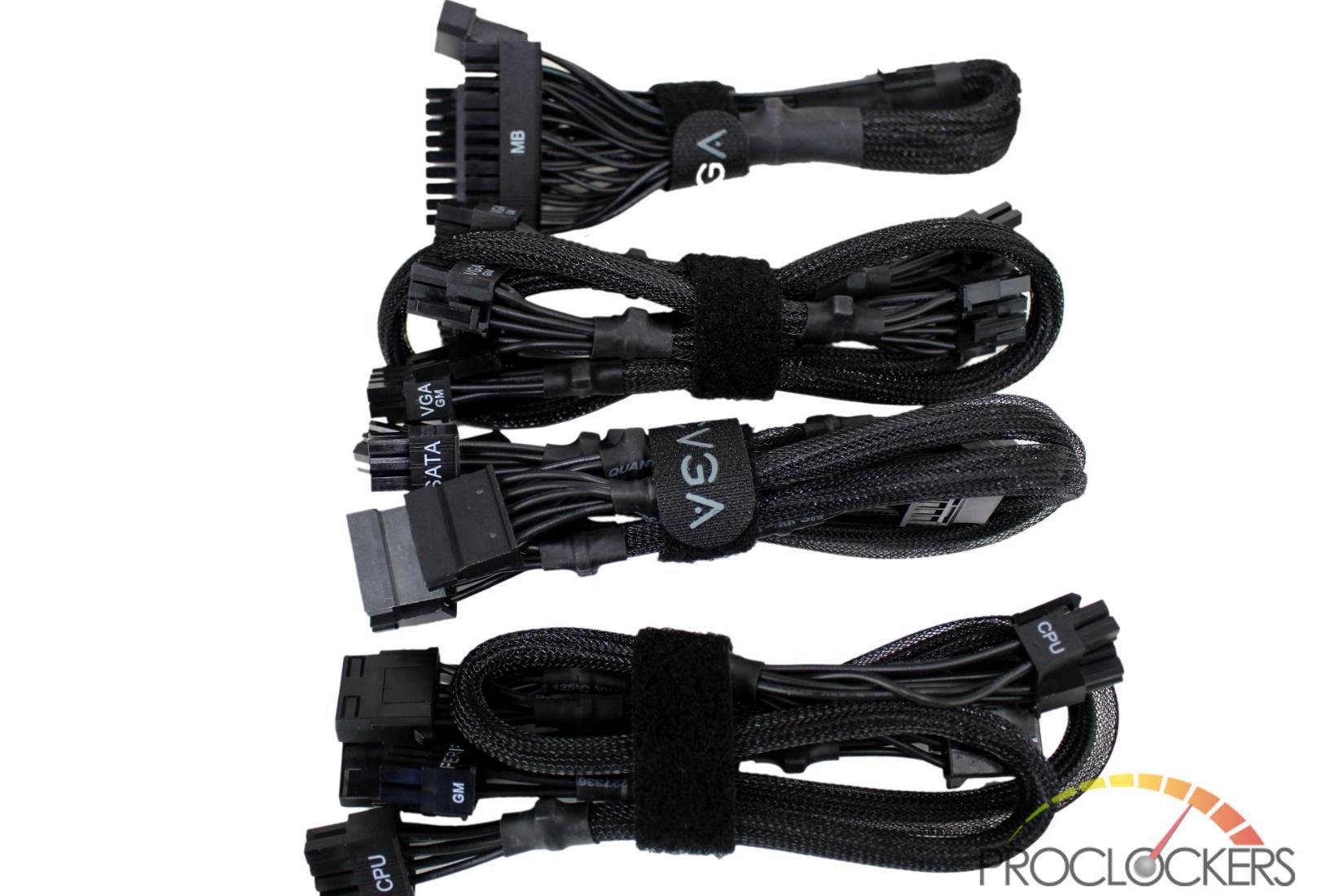 All of the DC output cables come sleeved and wrapped with reusable velcro cable wraps.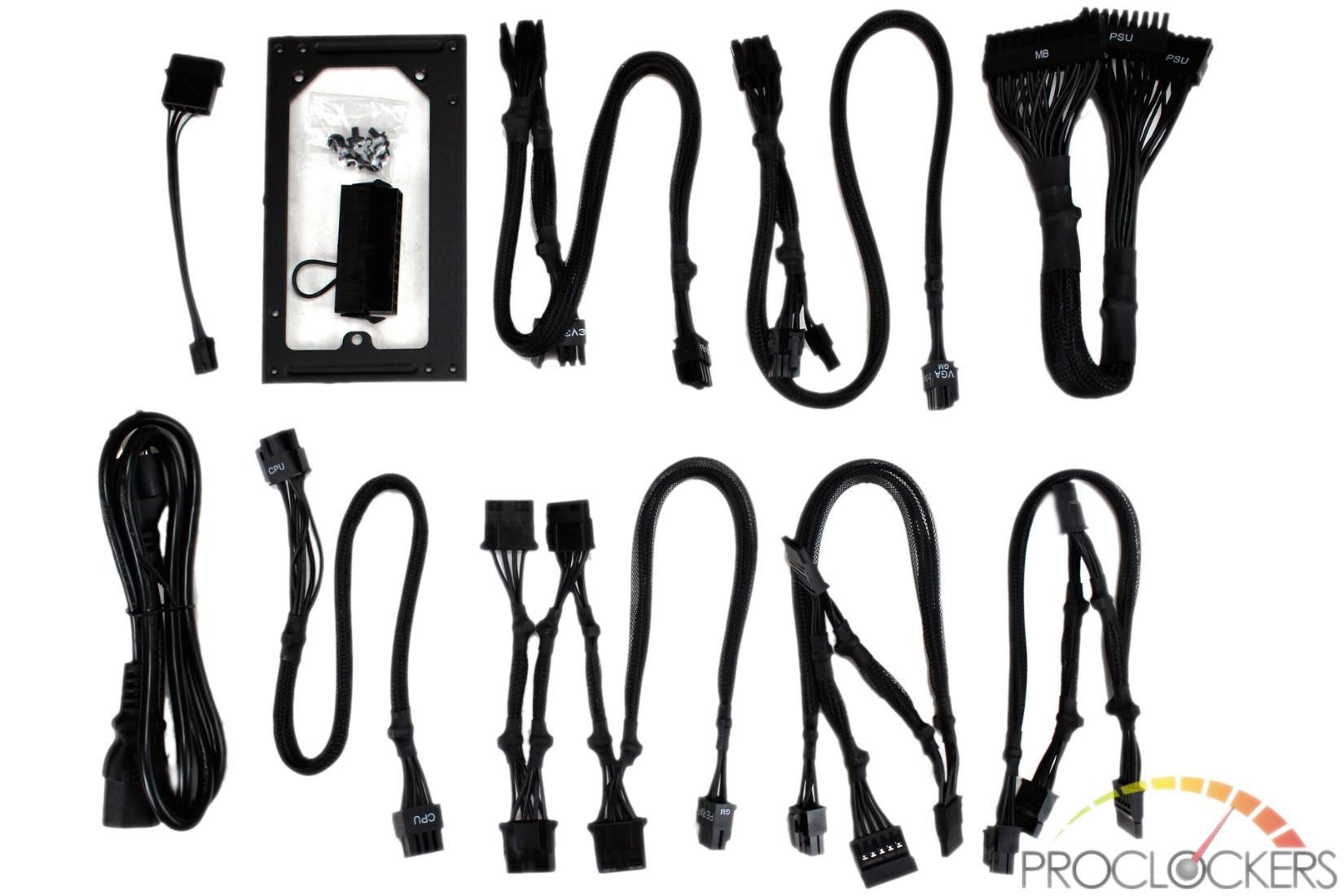 You get eight total cables, the main 24-pin, a single 4+4 EPS power cable, a pair of dual 6+2-pin PCIe cables. Peripheral cables consist of a pair of SATA only cables and a PATA cable. If you need the older berg style connector, EVAG includes an adapter for you.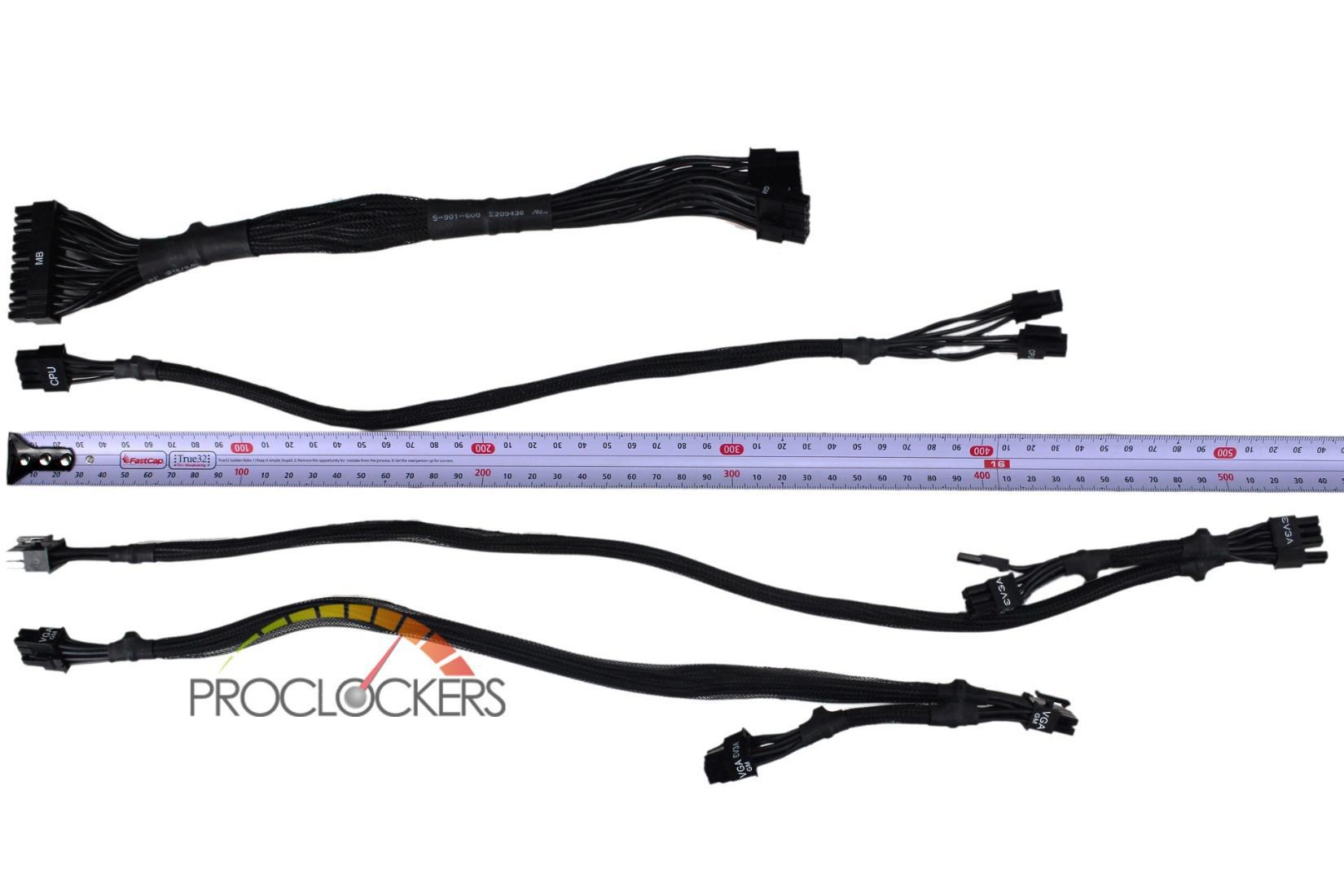 Expectedly, the cables are pretty short, but EVGA does give you plenty of options for your GPU's with two different length PCIe power cables, each with two connectors.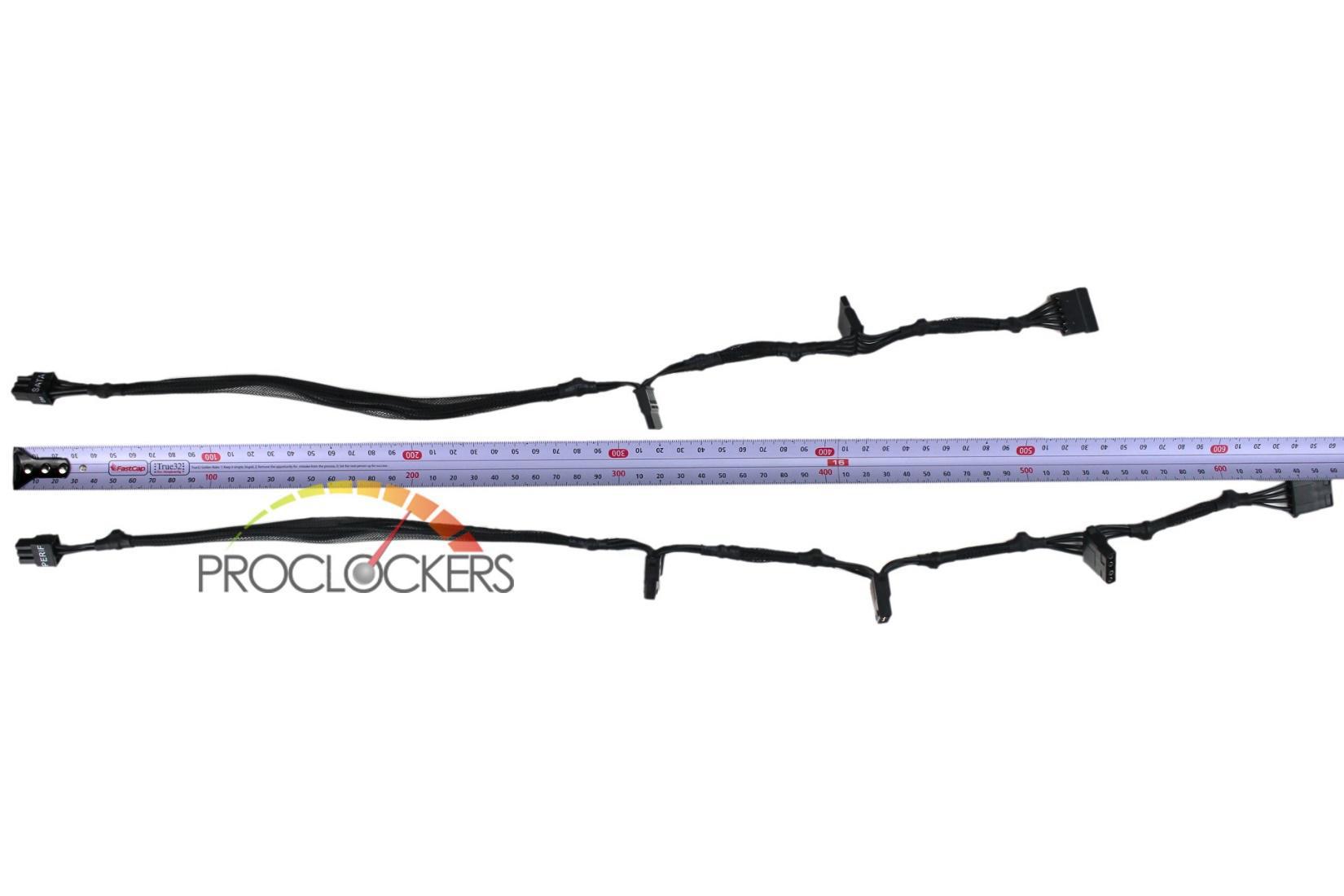 The SATA and PATA power cables are quite long for an SFX unit, this could go either way depending on how compact your build is.