Under the Hood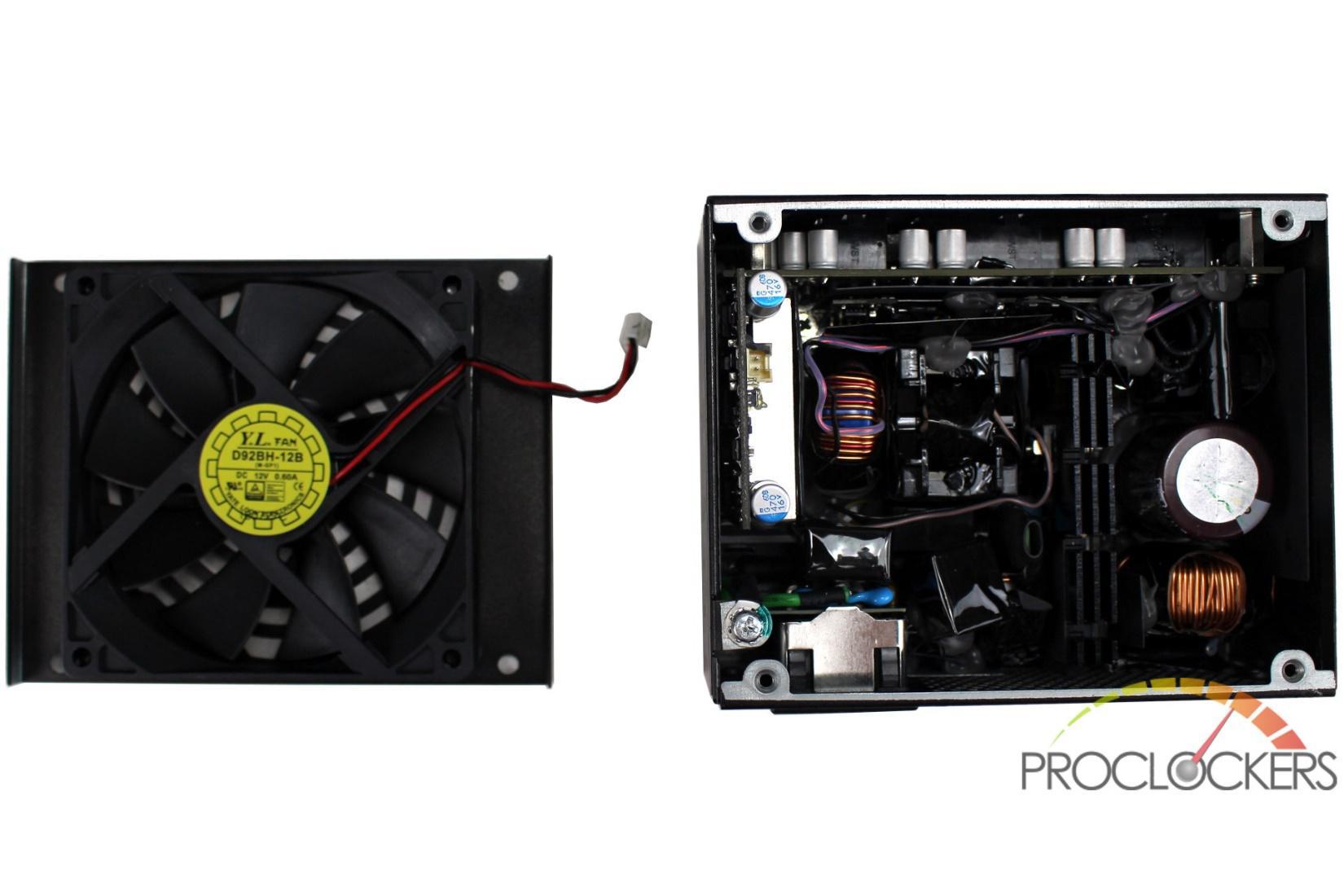 Inside EVGA's SuperNOVA 650 GM is an equally 92mm fan. The rest of the space is quite packed.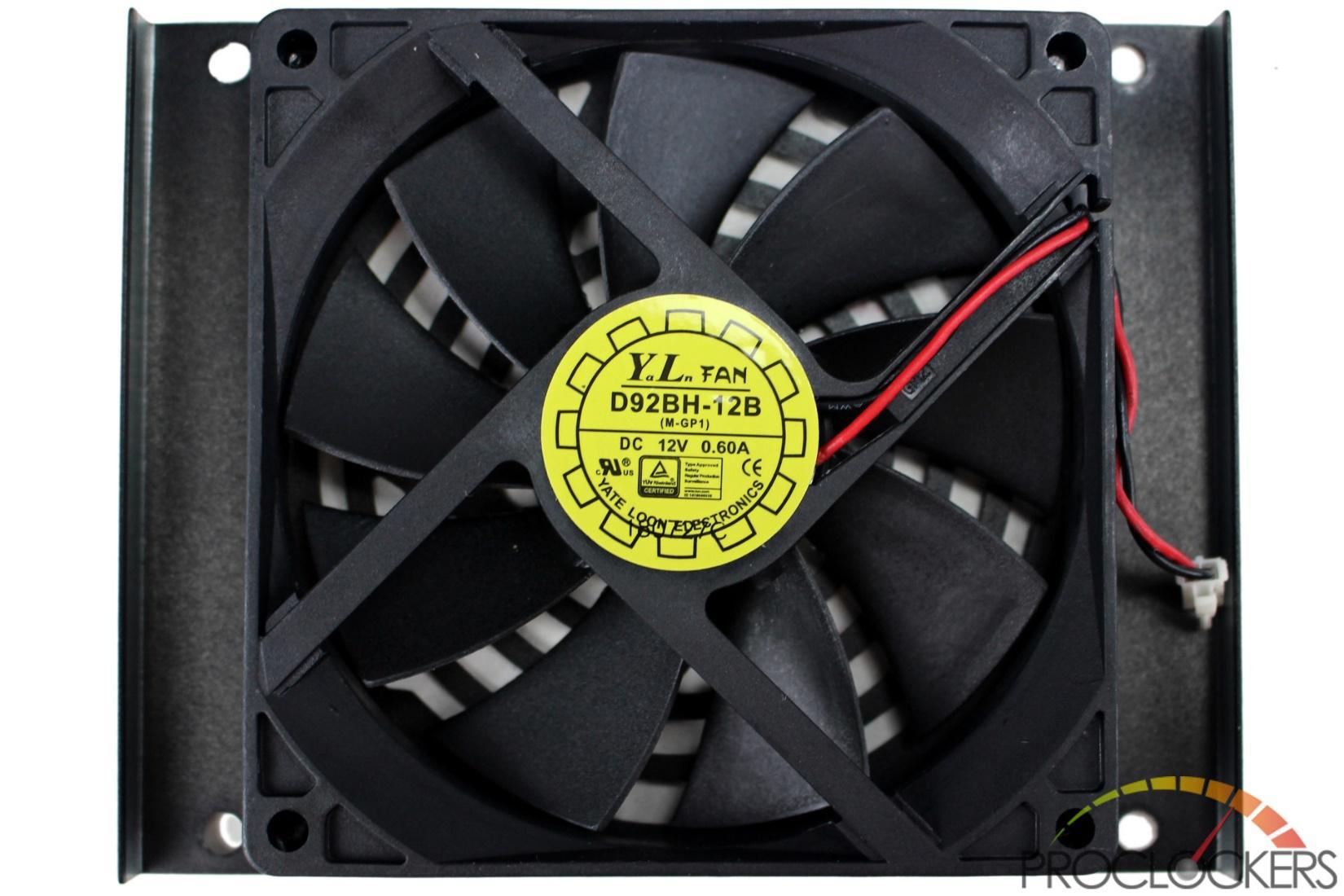 The fan is double ball bearing model from Yate Loon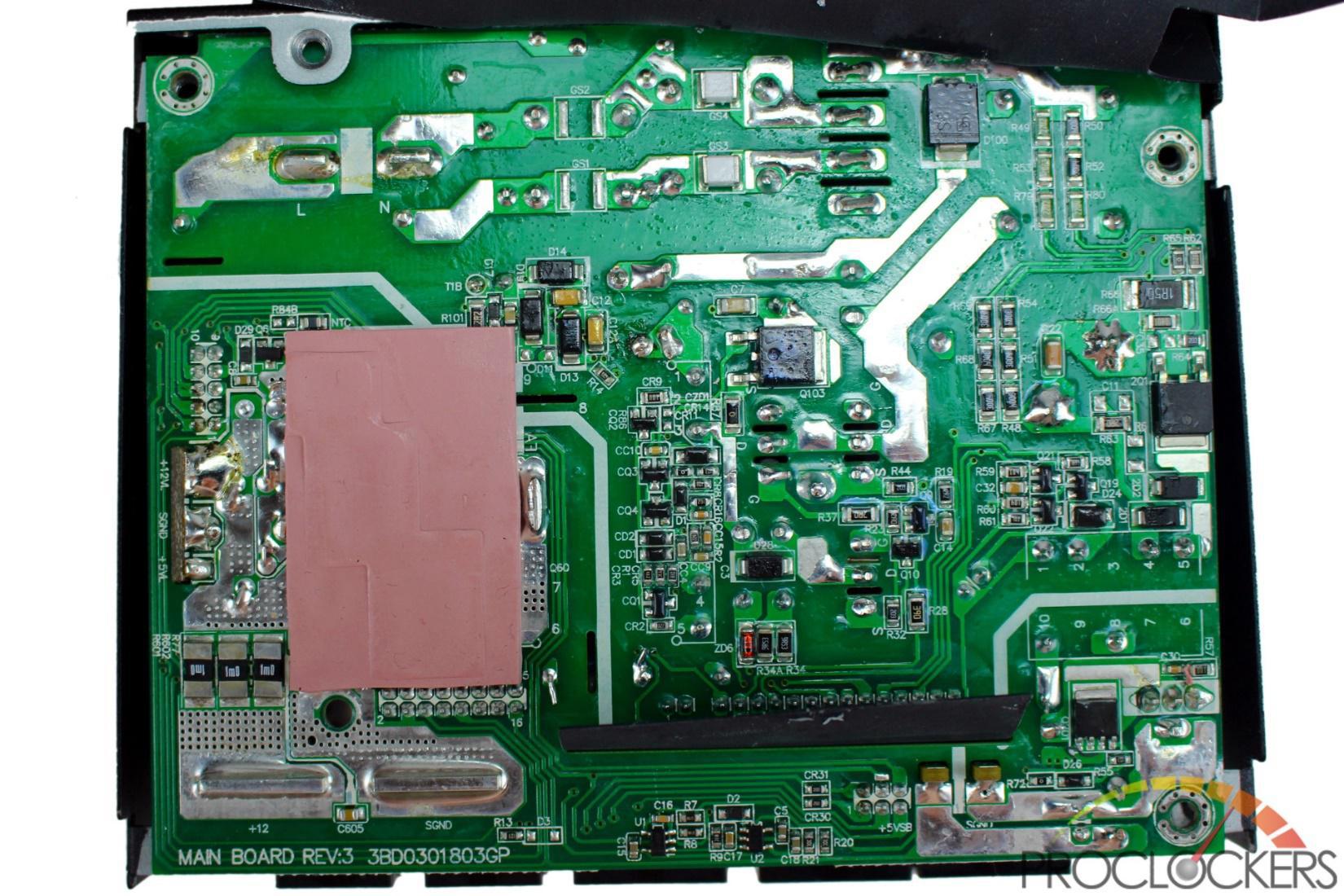 The mainboard has good voltage separation between the high voltage mains and low voltage DC. A large thermal pad sinks of the heat into the metal shell.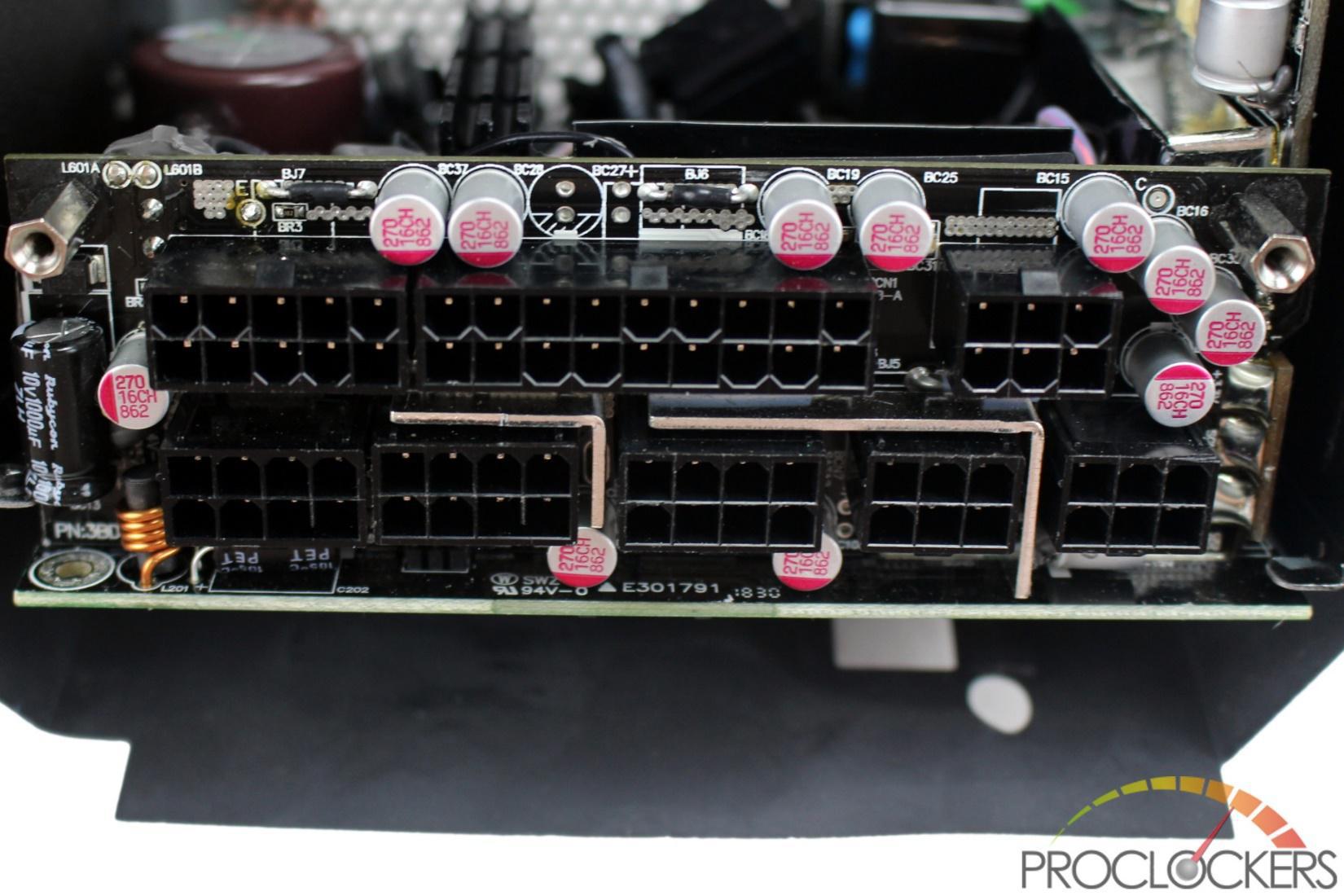 Even though the power supply is small, the 12V bus bars are heavy and make sure that you can pull every last amp out of the 650GM without the rail sagging. Lots of filter capacitors help mitigate ripple.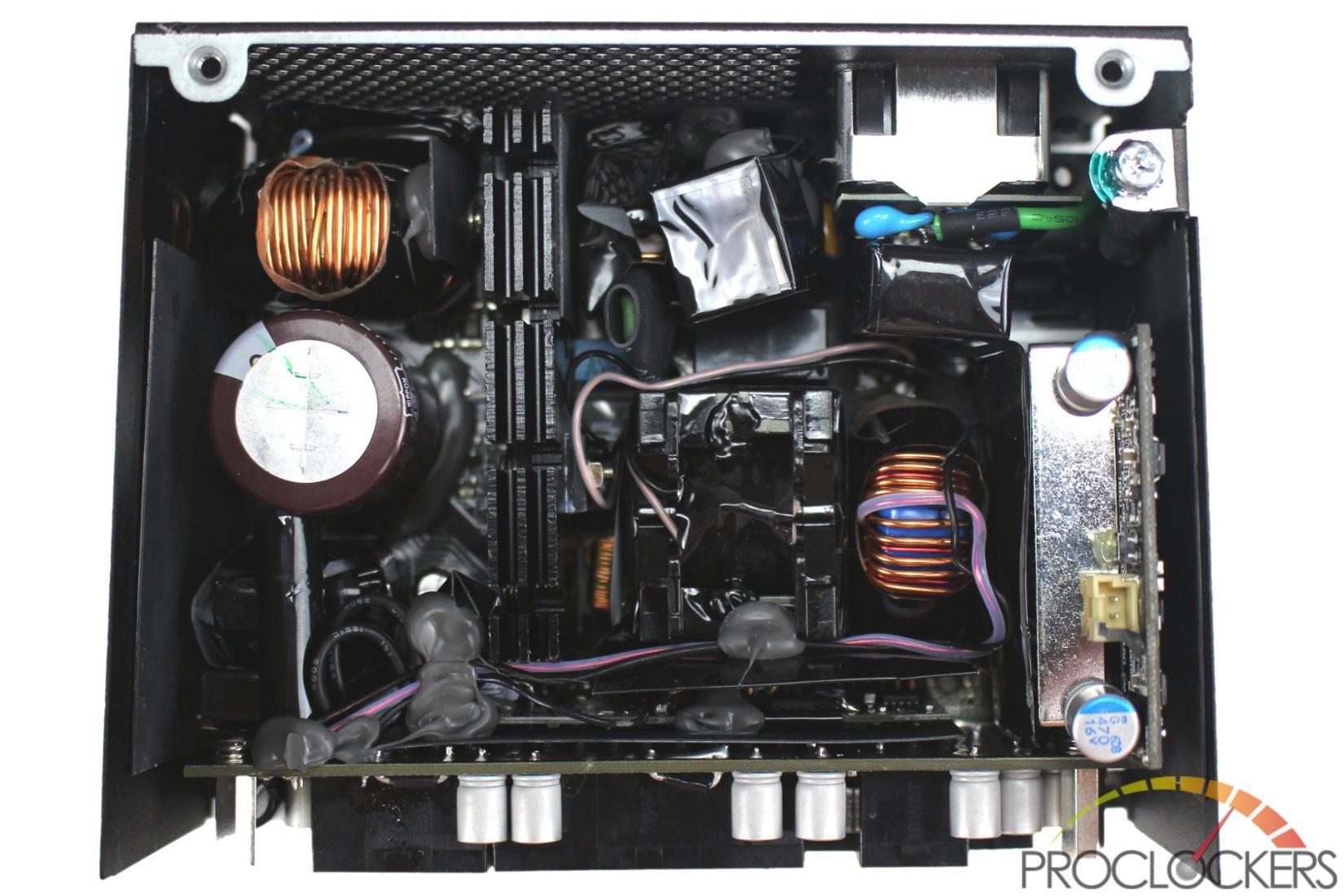 Most of the components inside are blacked out, and even the heatsink has been anodized black.