Introducing the FSP Cannon 2000 Watt PSU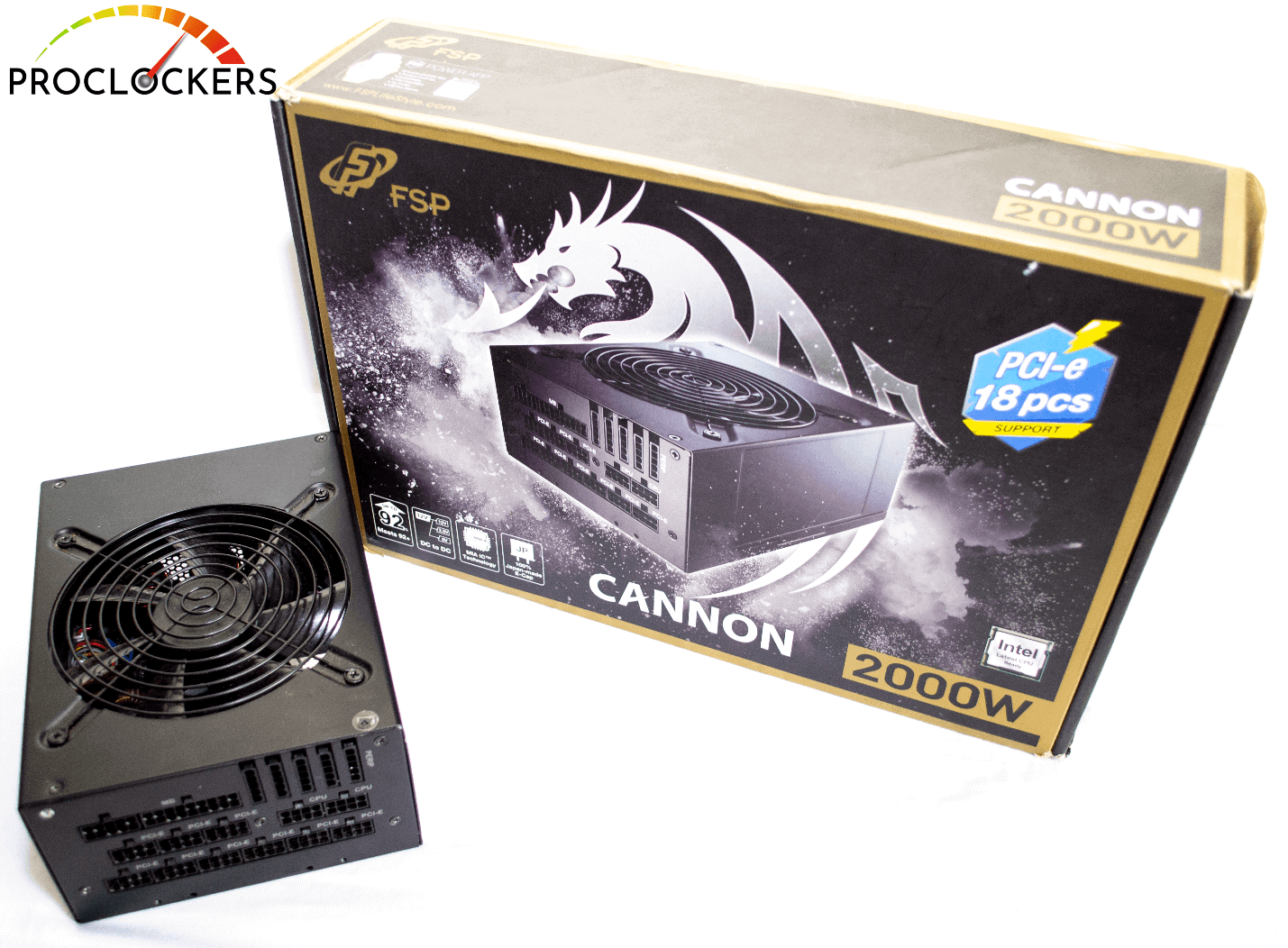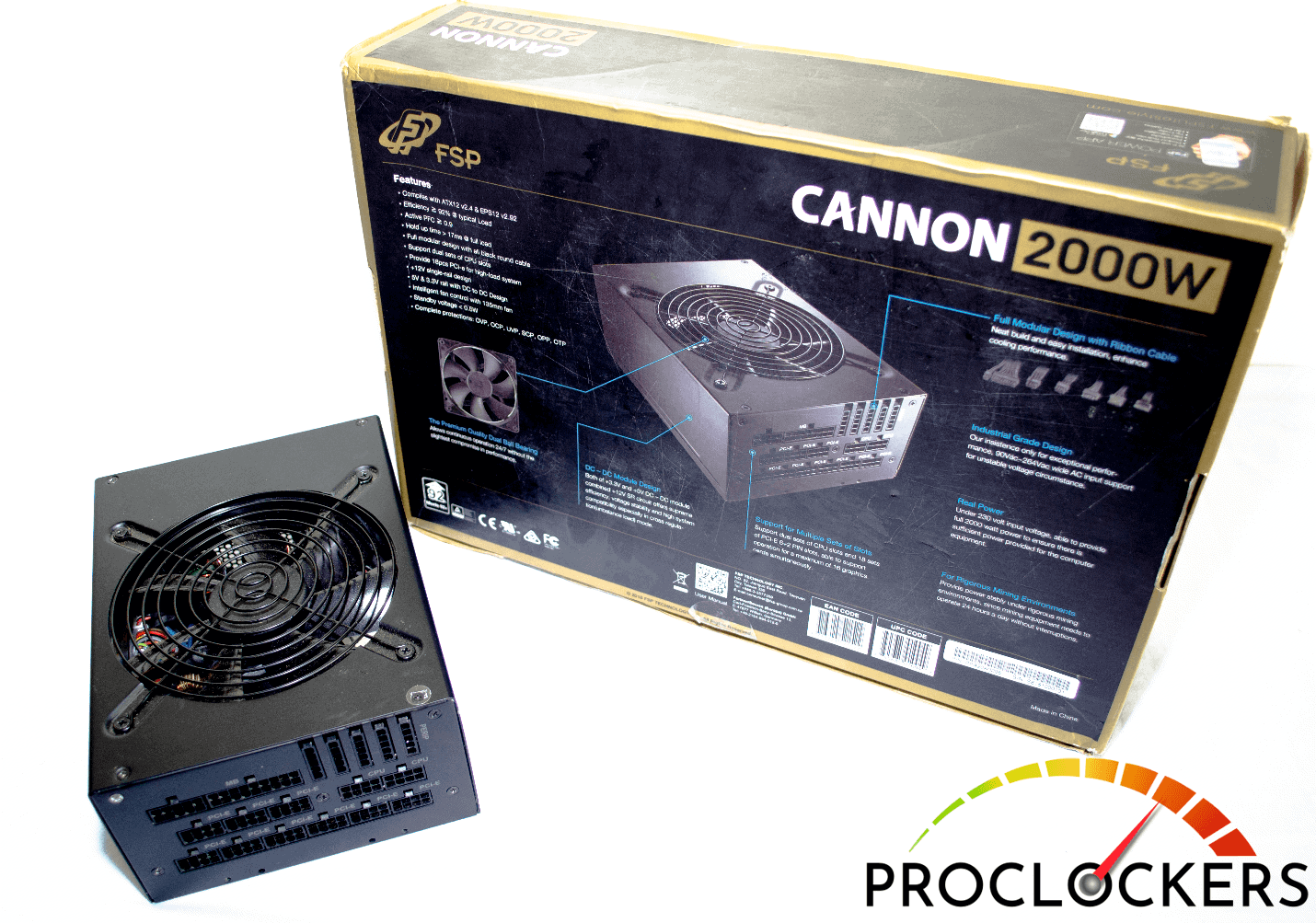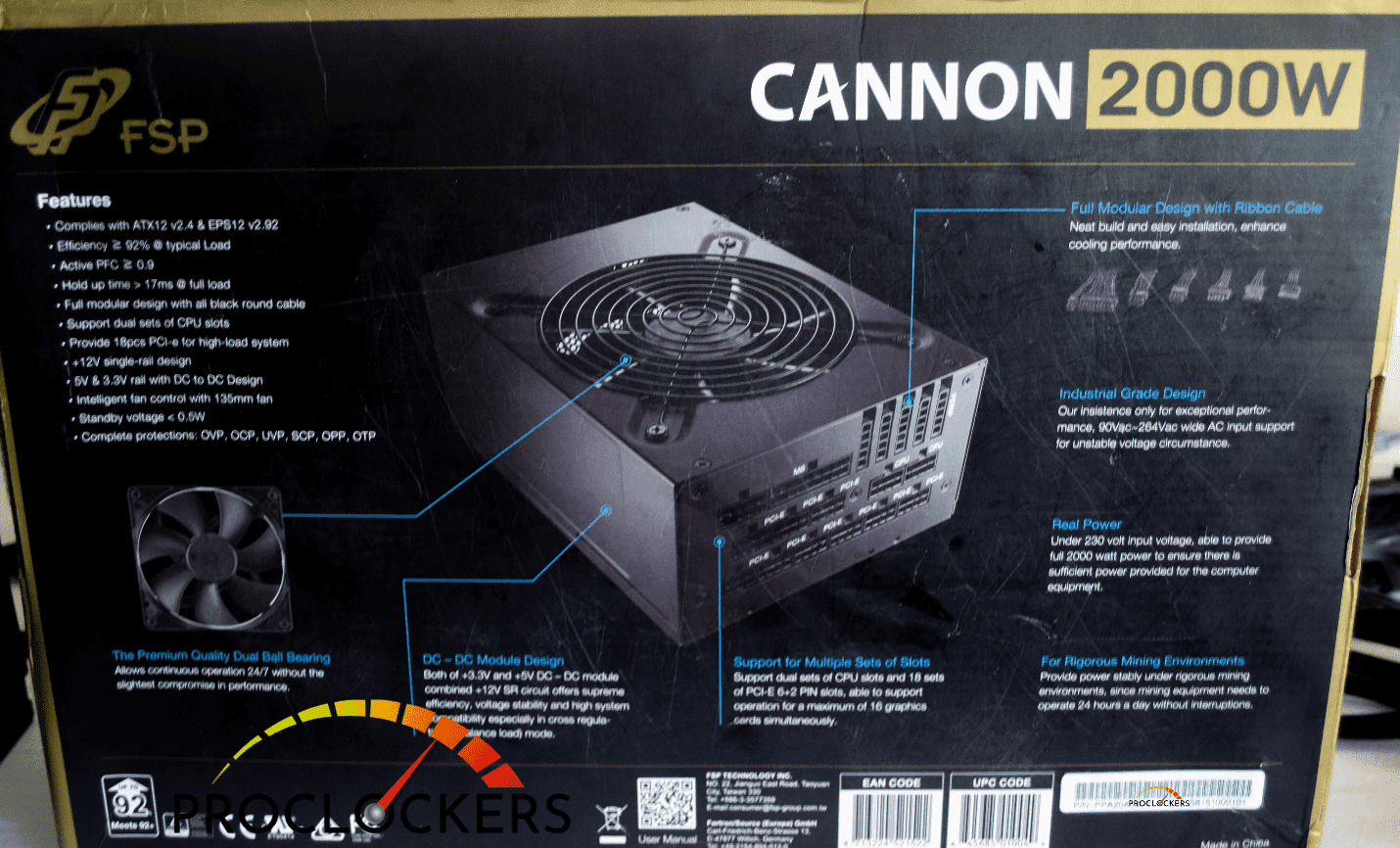 The days of mining Bitcoin and Ethereum were strong a few years back and even jumped up recently. Not only have the big names made a good footing in the mining world, small private companies have popped up wanting their own stake in the digital currency industry. To maximize the amount of coin miners can get, they use multiple systems, from made-to-mine ASICs to GPUs. Some systems have been known to have 100s or even 1000s of GPUs connected to get the most possible coin. No doubt this comes at a disadvantage, through tremendous power usage. In order to mine efficiently, you'd have to mine more coins than it would cost to run your setup. Knowing this, PSU companies like FSP have built a power supply to be supremely efficient while being able to power 16 GPUs simultaneously! Unfortunately, we don't have that many GPUs here at the shop, but we do have a powerful system that can definitely use some of the 2000 watt juice this monster packs.
FSP Cannon 2000 Watt PSU Specifications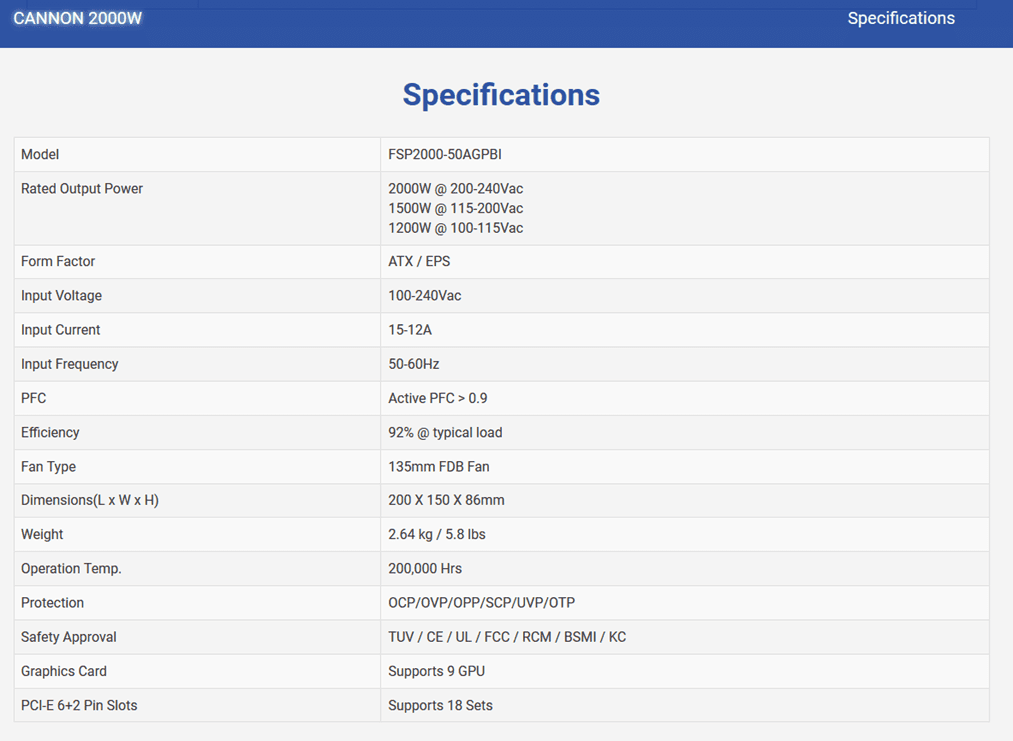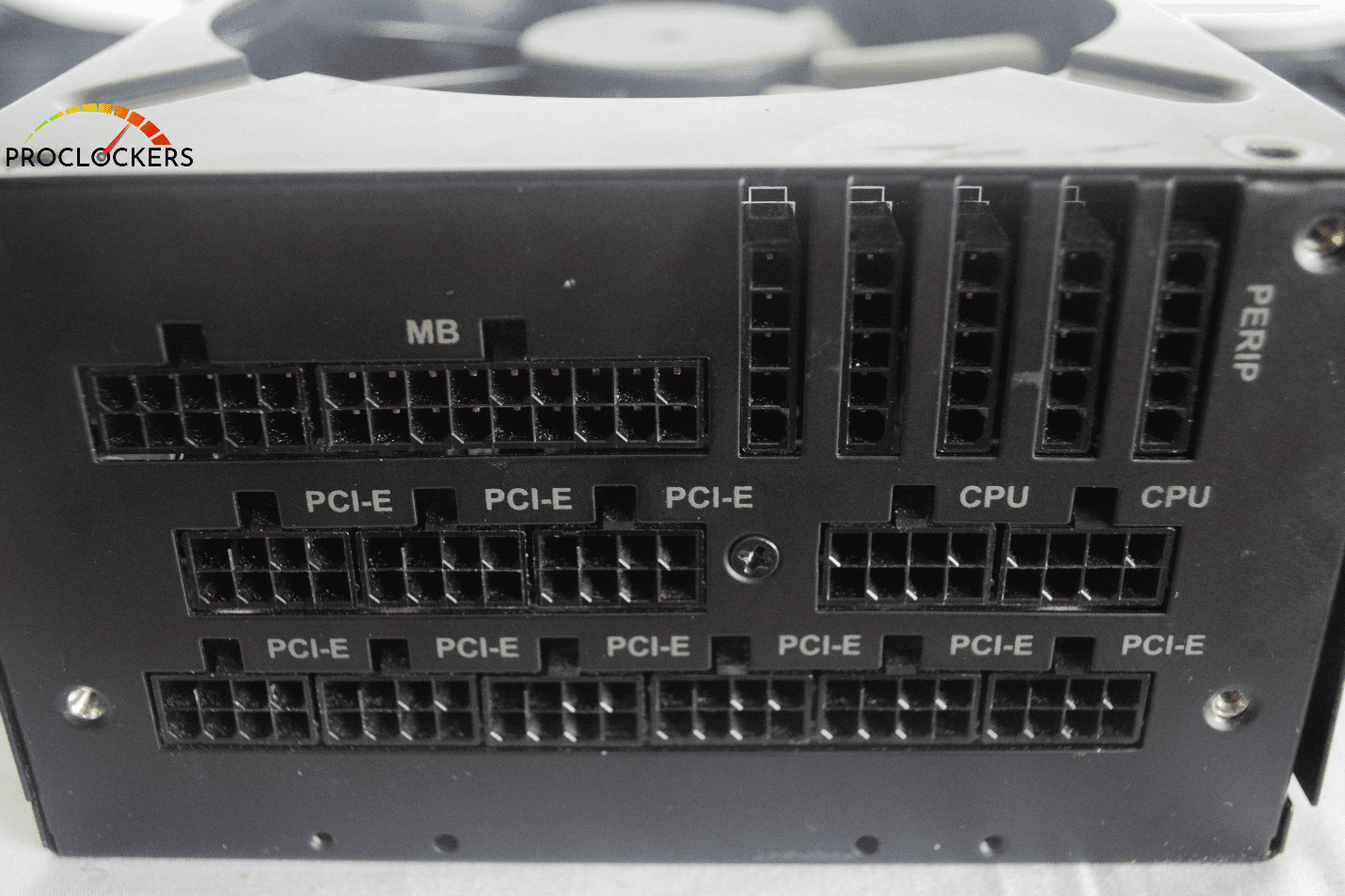 That's right, 9 PCI-E outputs in total connecting to an insane 16 GPUs at once. Unfortunately, I didn't have 16 GPUs laying around. I'm sure if I did, I'd be rolling in glorious Digi-coin! You'll have dual CPU outputs for the ability to power multi-socket motherboards. One of the coolest features about this PSU that you won't find on others is how FSP has handled the arrangement of all the power outputs. The peripheral output has changed to FSP proprietary or "in-house" design. These cables will come with moles and SATA on the same cable and a floppy-drive output for old school students. This unit is streamlined and space-saving. The fully modular design offers the ability to connect only what you need to connect.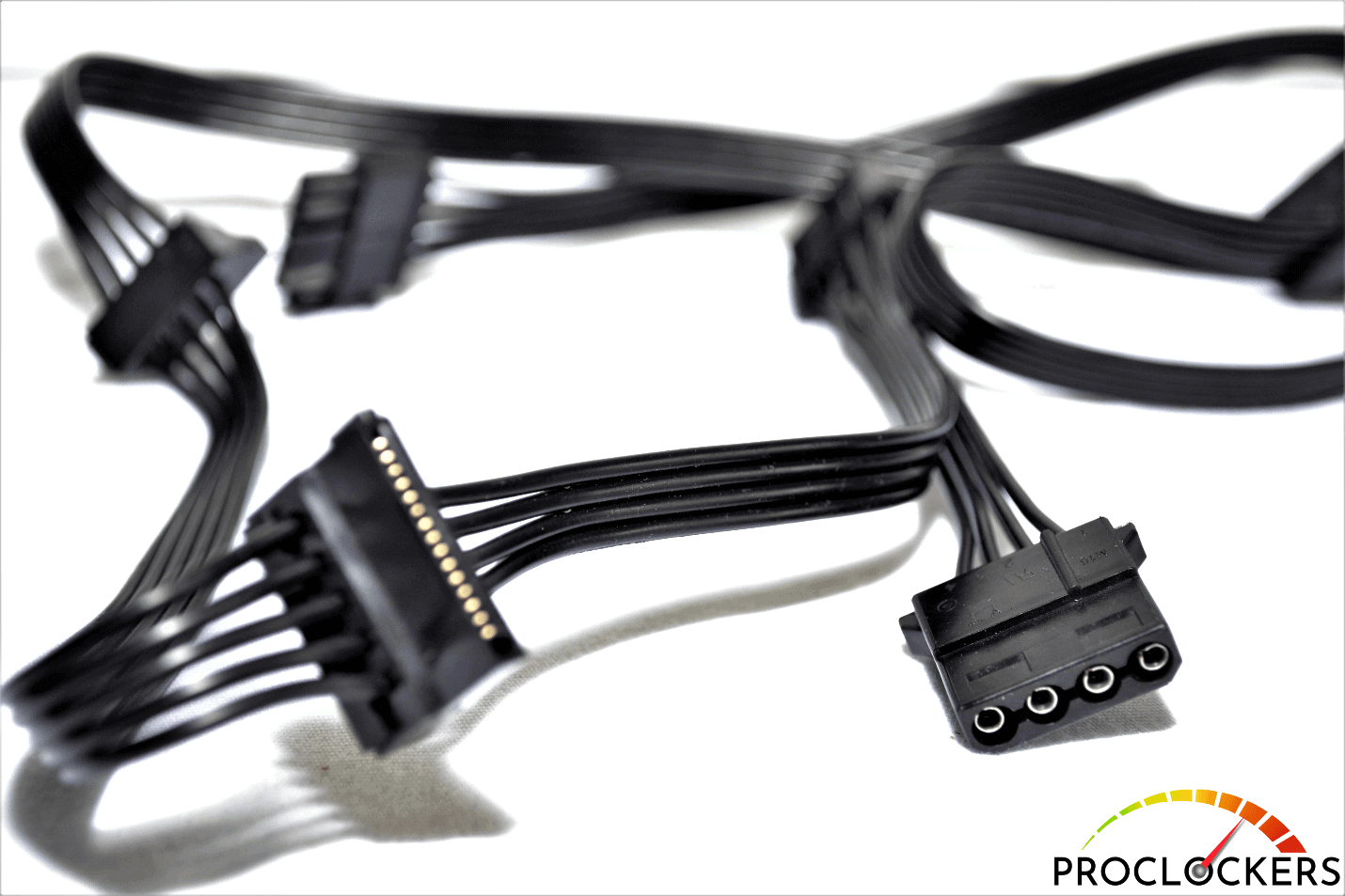 What's in the FSP Cannon 2000 Watt PSU Box?
The Cannon 2000 PSU is a beast with a beefy ATX design. In the box, you get the PSU, warranty, and manual. There are enough cables to power even the most demanding of mining rigs in a very hefty bag. Let's break those down here: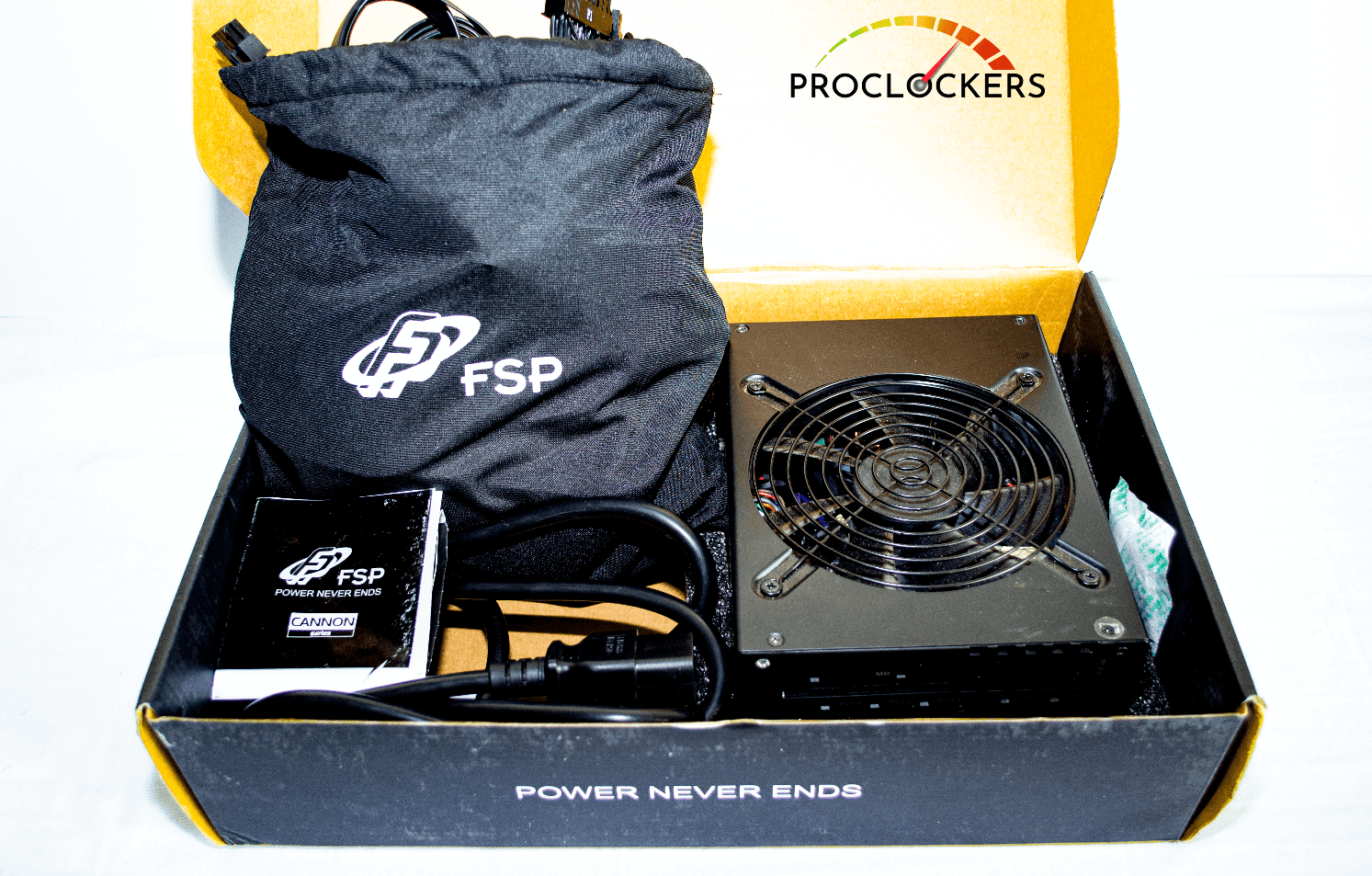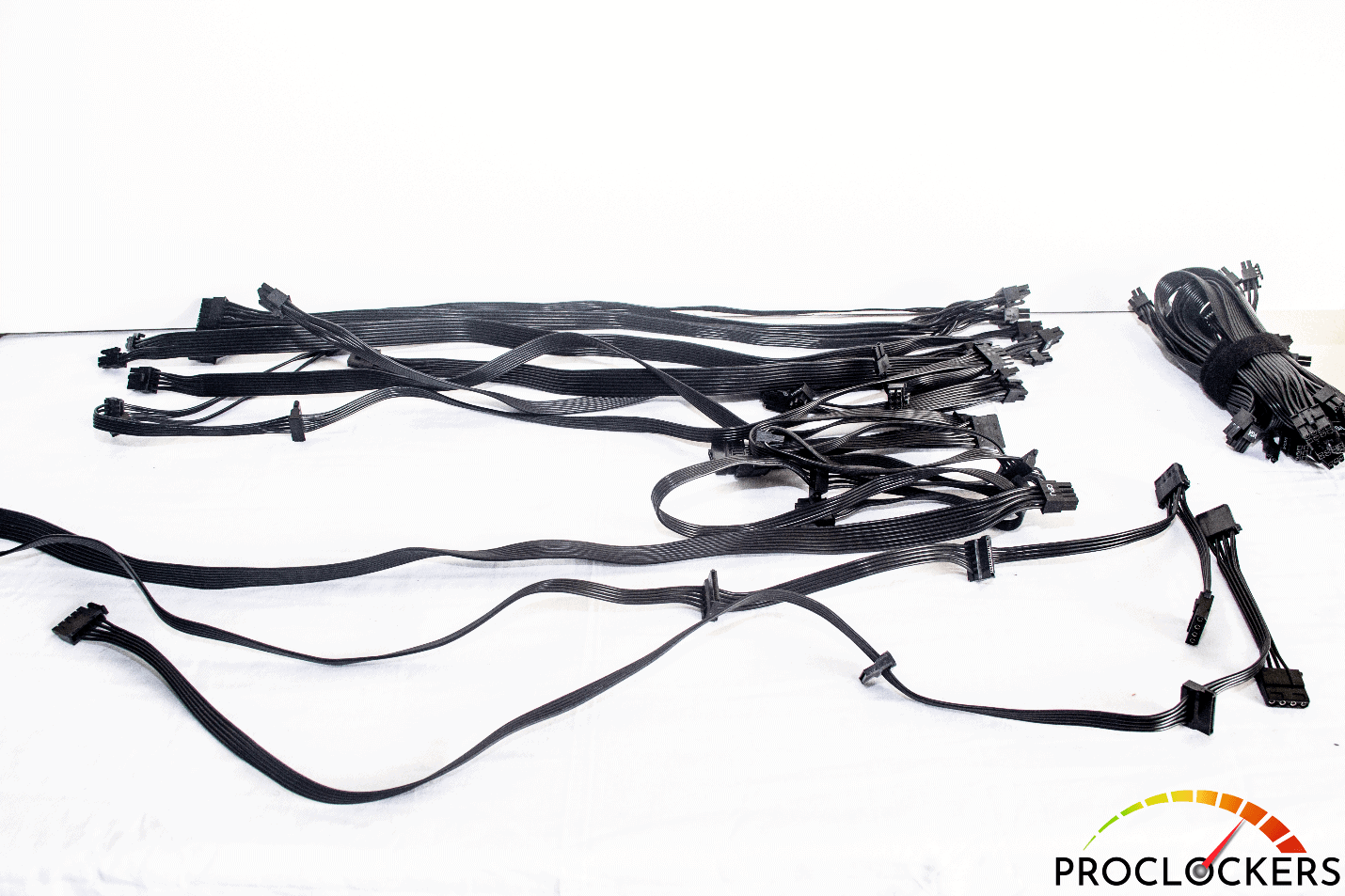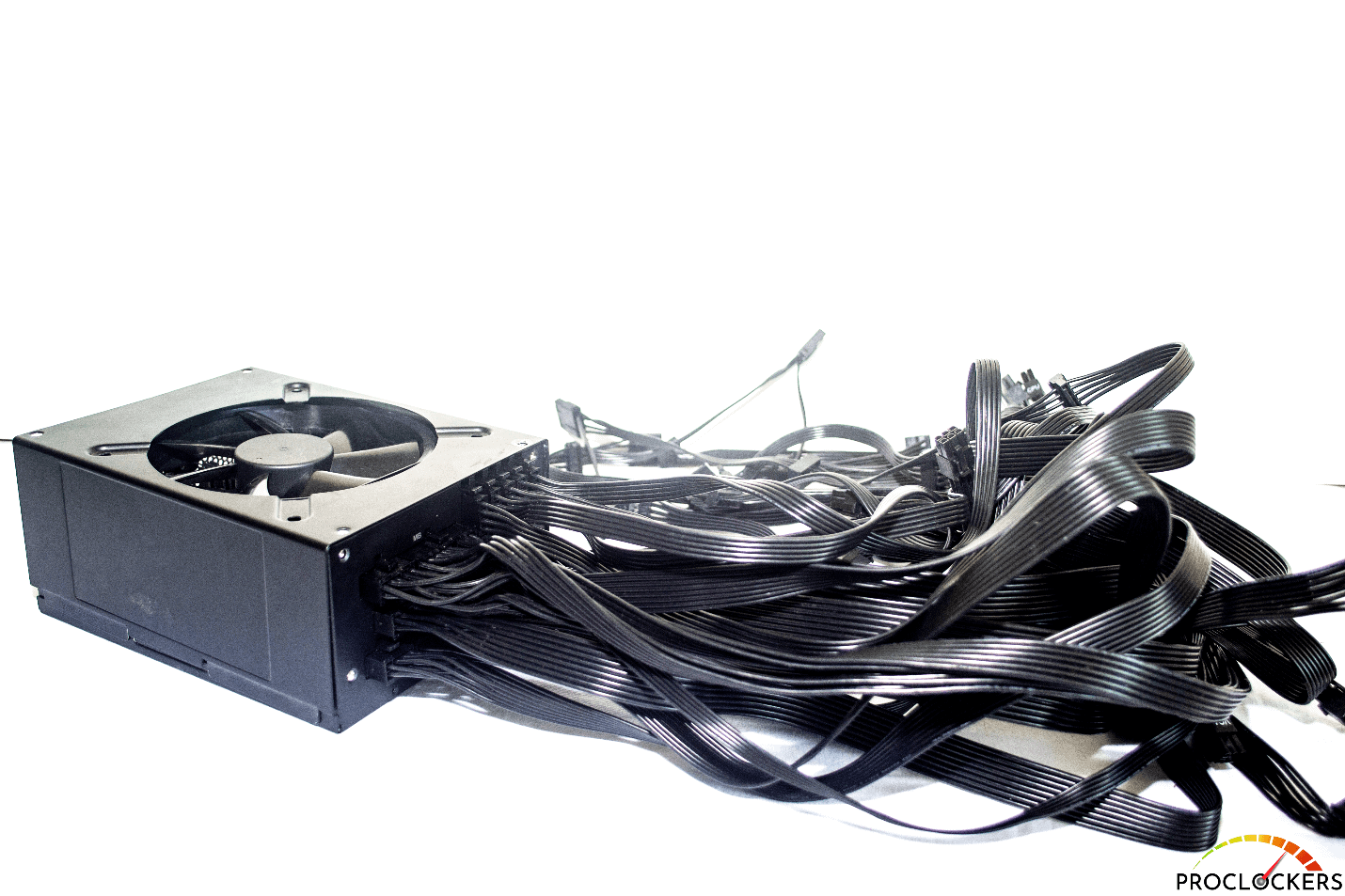 It looks like a bit of a mess, sure, but thanks to it being modular, only the hardcore would need all these cables plugged in.
FSP Cannon 2000 Watt PSU – Cables
20+4 ATX Power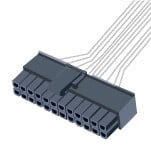 (2) 4+4 EPS giving the ability to power duel socket motherboards.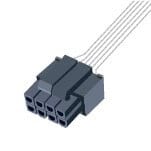 (9) 6+2 VGA. That's right 9 cables! Hope you have some extra GPUs laying around.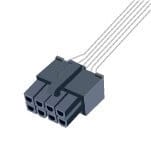 (2) SATA/Molex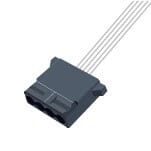 (2) SATA Power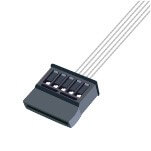 (1) SATA/Molex w/Floppy