Packaging & Unboxing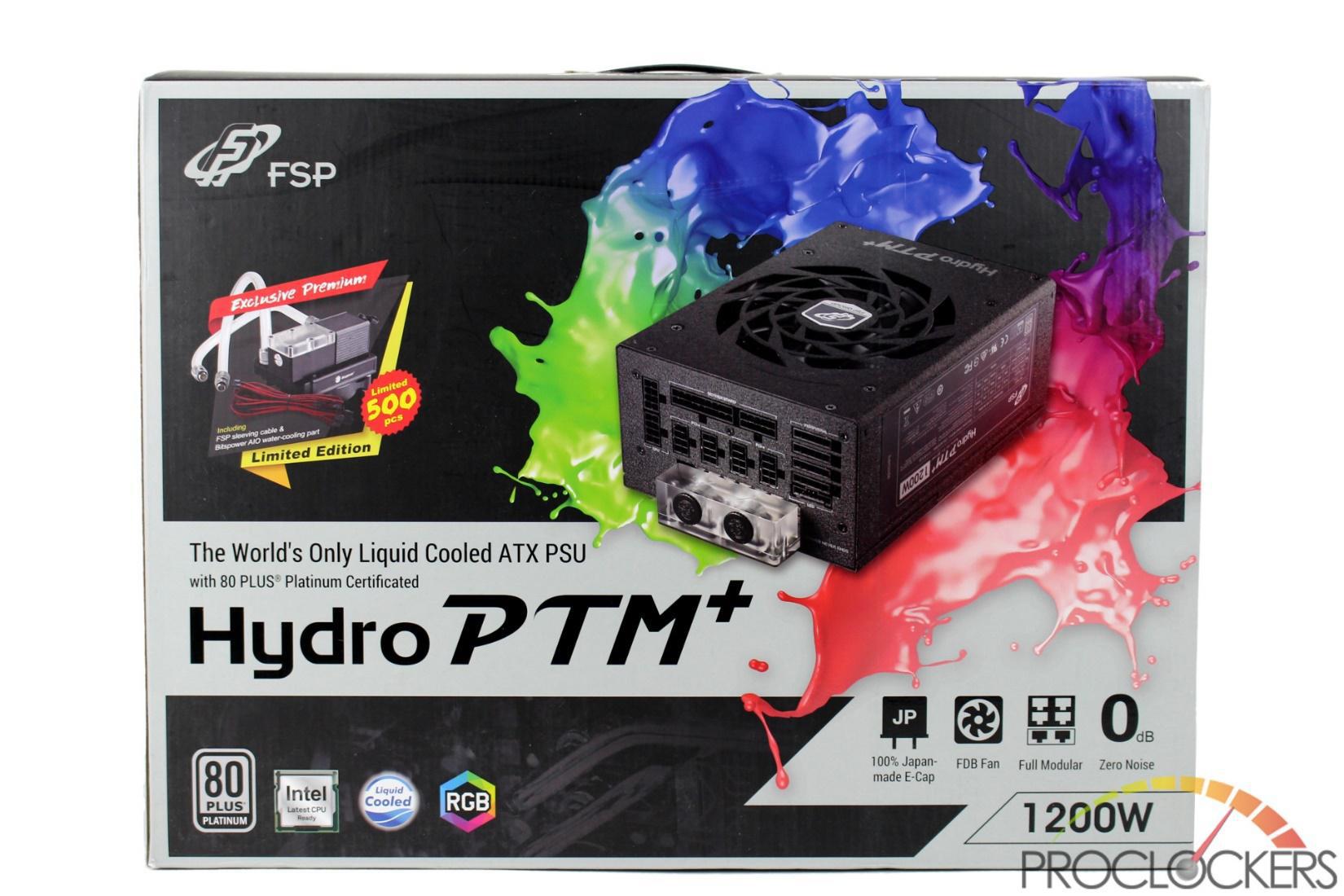 FSP's Hydro PTM+ 1200W Liquid Cooled power supply comes in a monster-sized box. An image of the power supply itself sits in the middle of a splash of color. Our limited edition sampled comes with everything needed to liquid cool the power supply.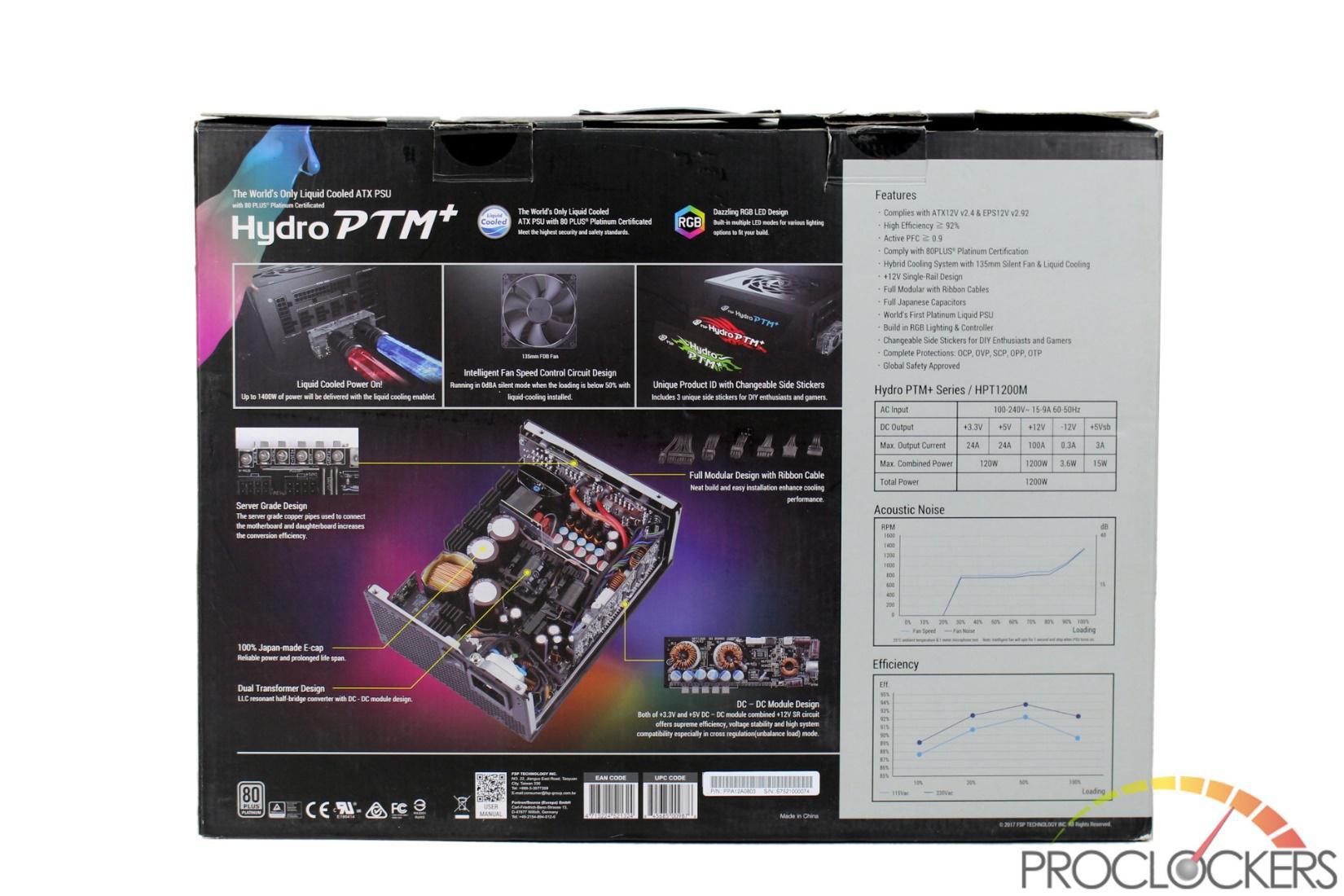 The rear of the box used most of the space to show features of the Hydro PSU. The right 1/3rd of the box shows specs and some extra information like it's efficiency curve and acoustic noise output at different load levels.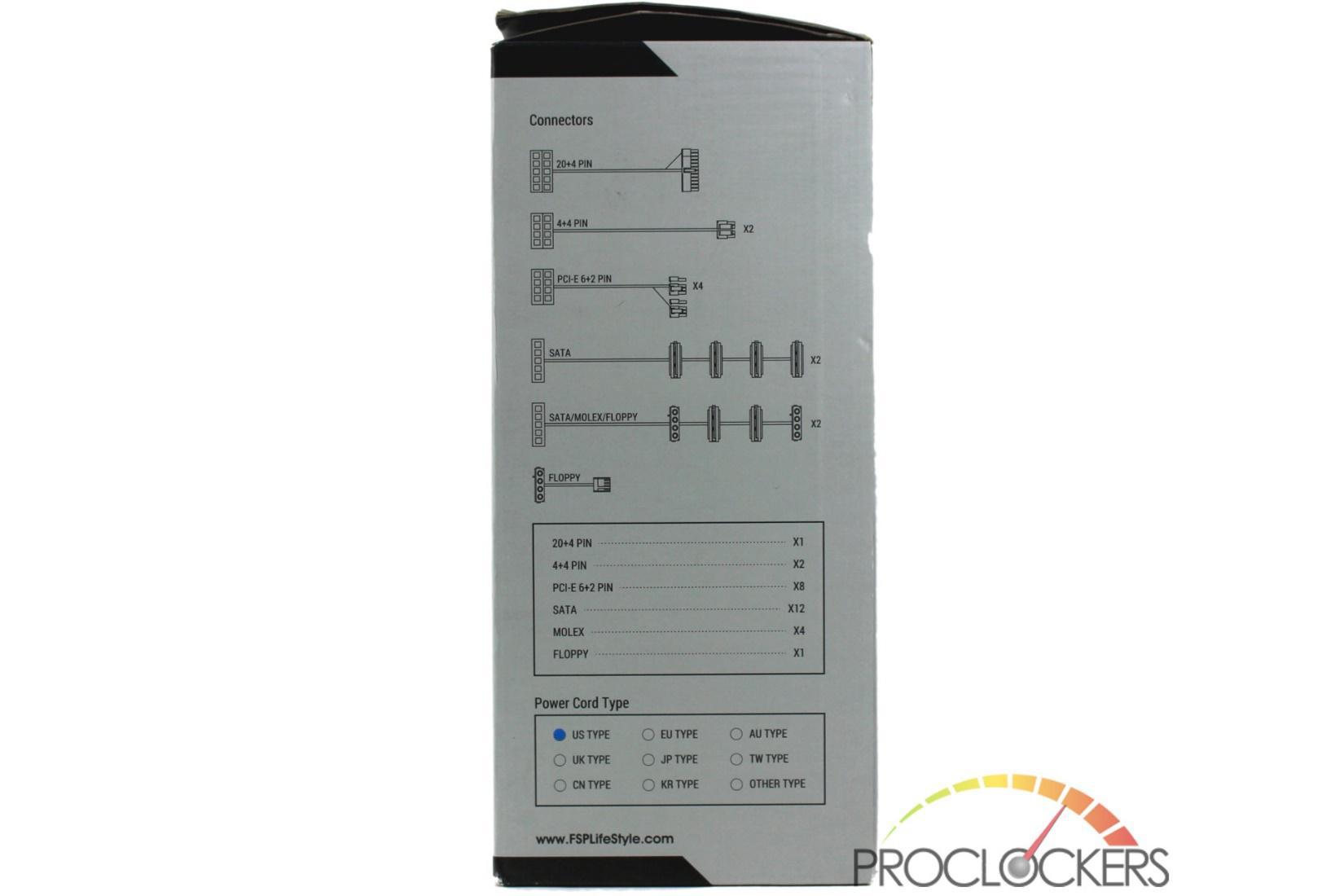 One edge of the box shows what cables and connectors the power supply provides.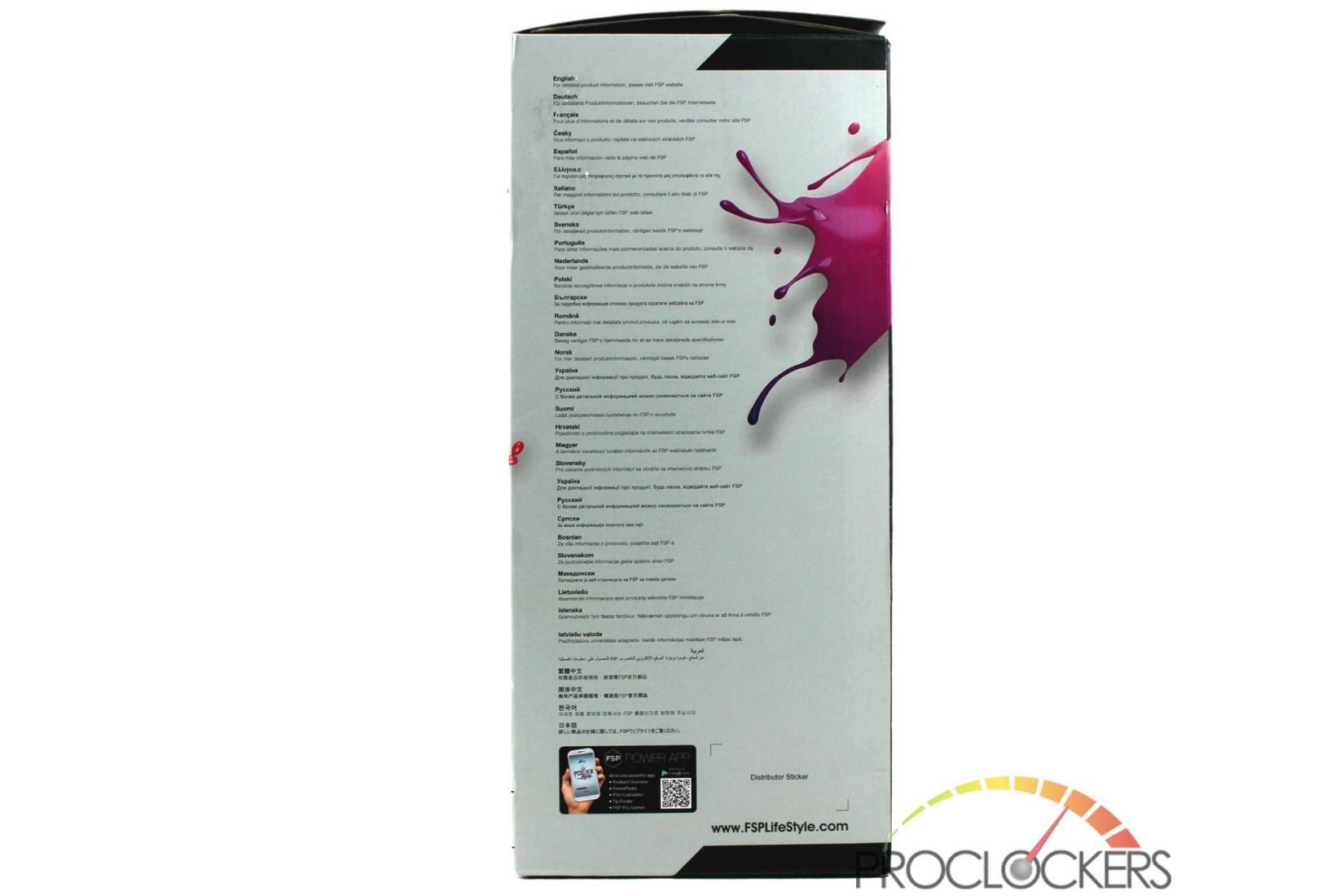 The other end of the box directs the end user to check out FSP's website for more information.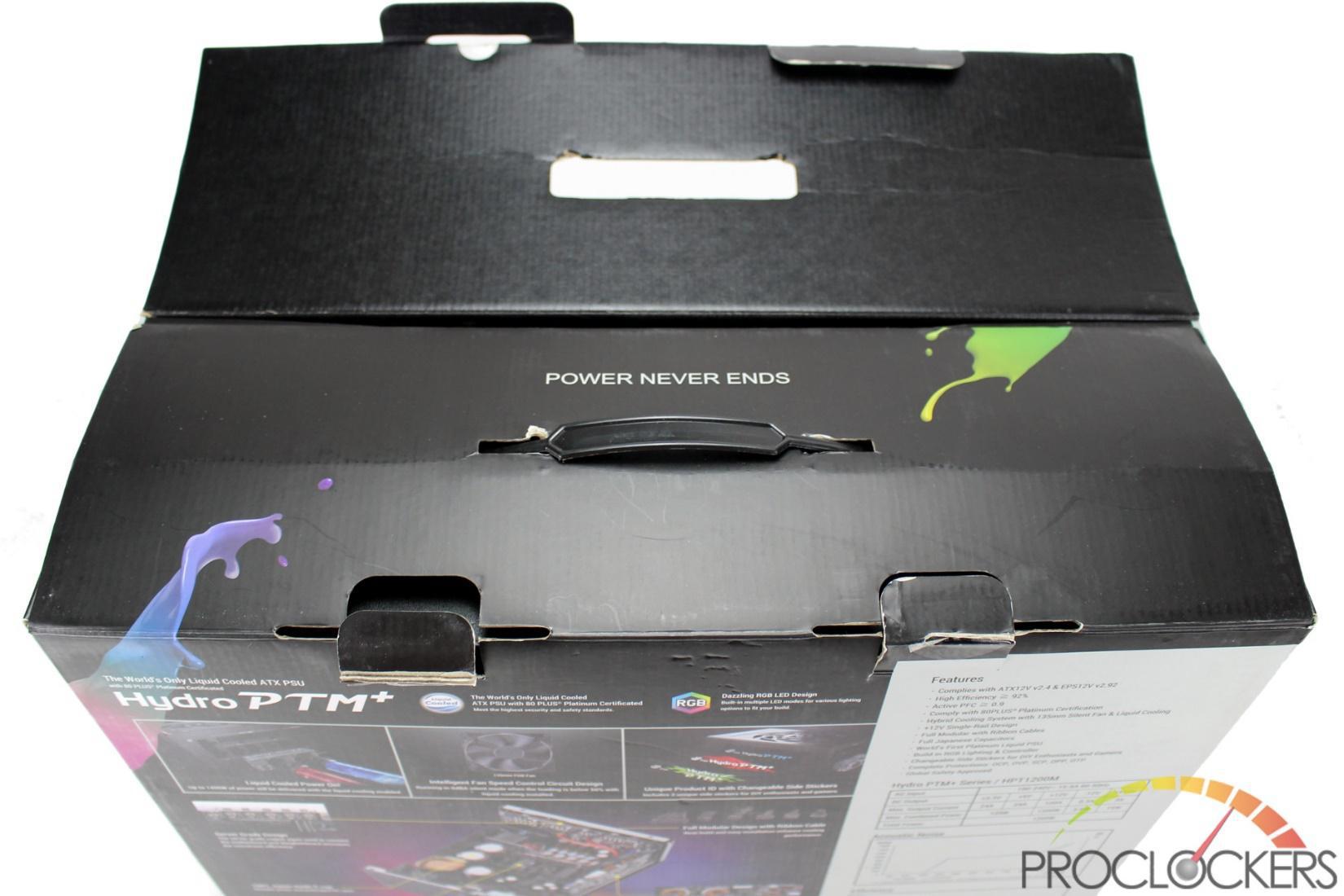 When you start opening the box, you are greeted with the slogan "Power Never Ends".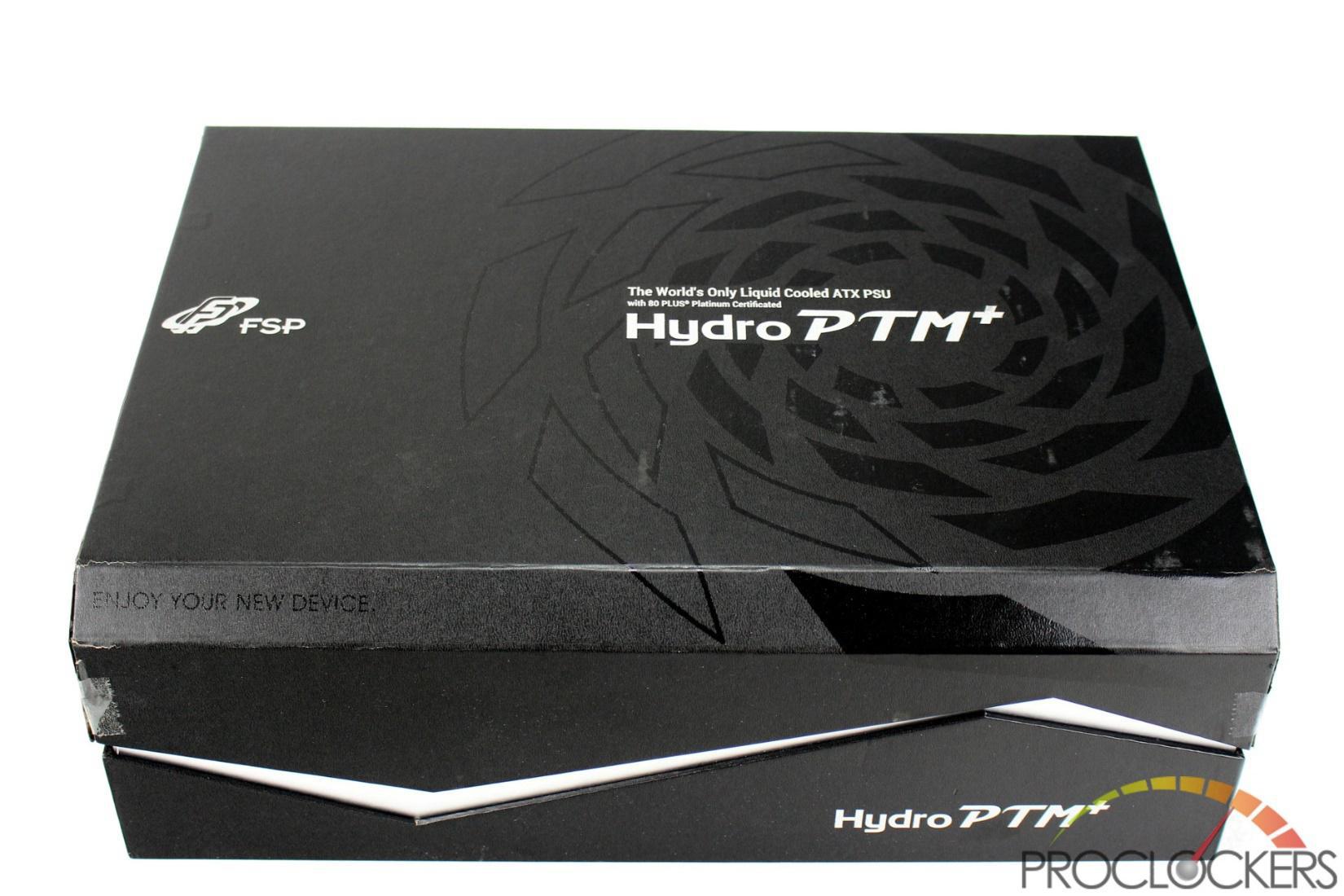 Inside is another decorative case that actually holds everything.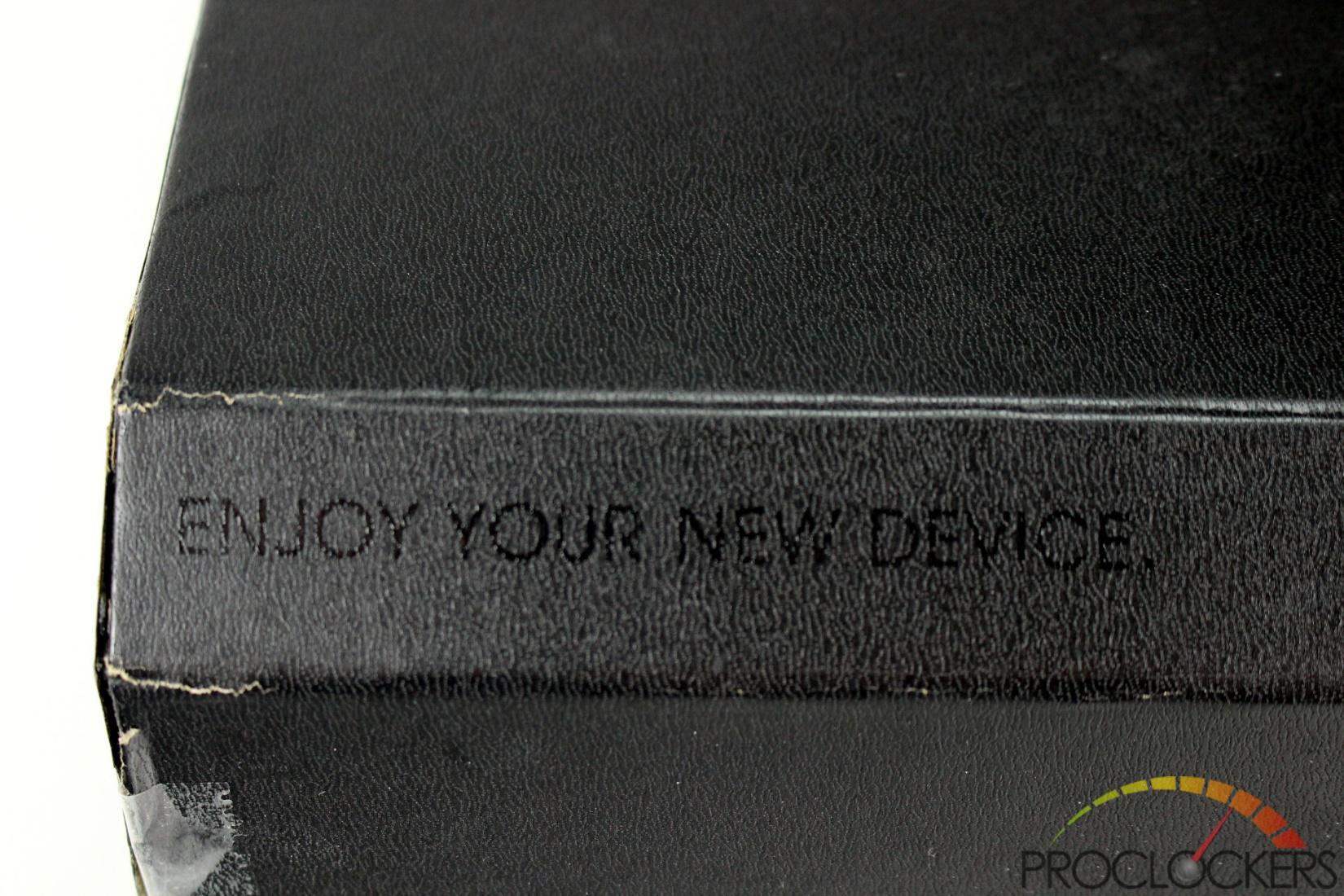 The edge of the box welcomes you to the FSP family.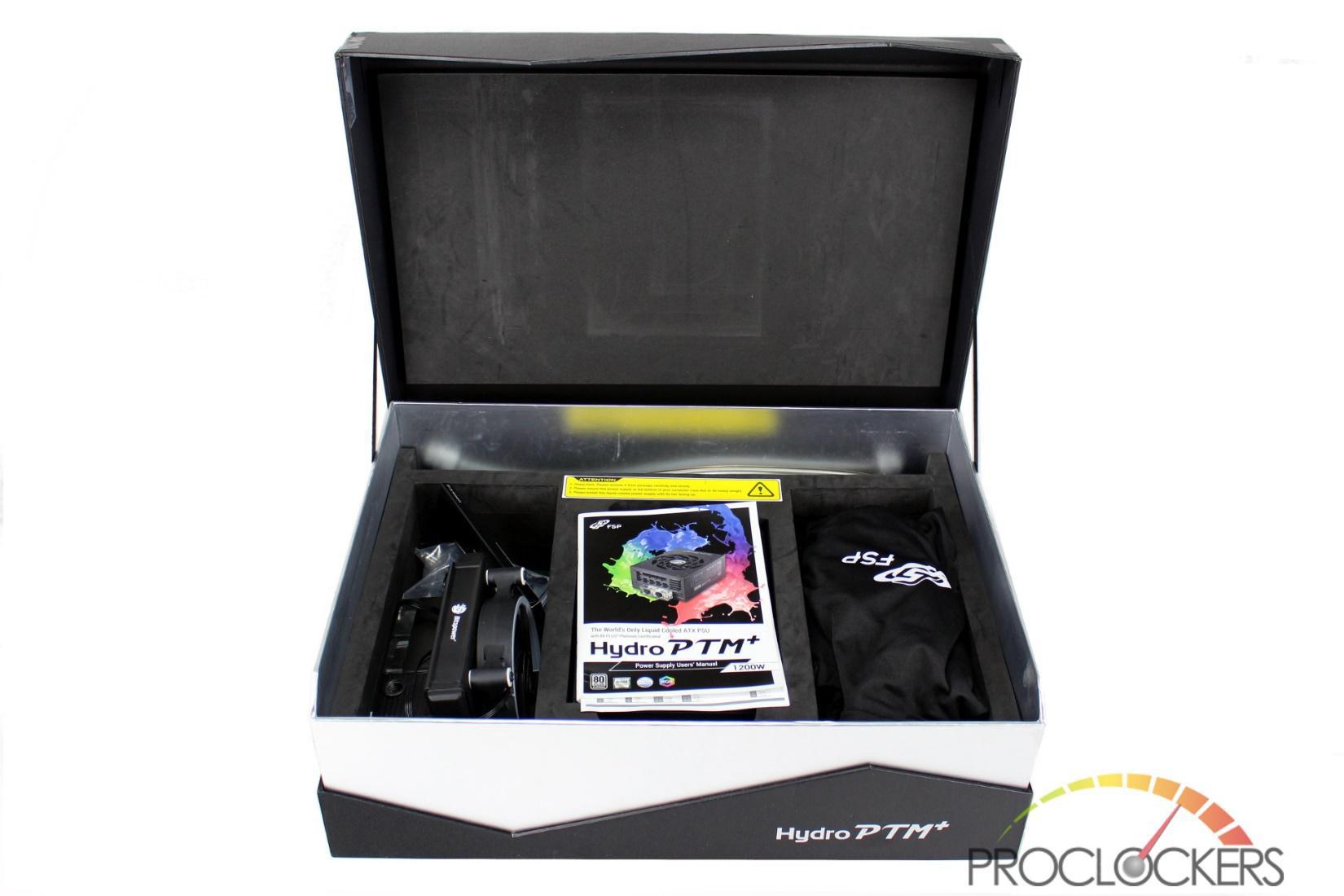 The lid of the case opens up like a briefcase on arms that hold it in place. On the left side is the included water cooling system, and the right side has a bag that holds most of the cables and accessories.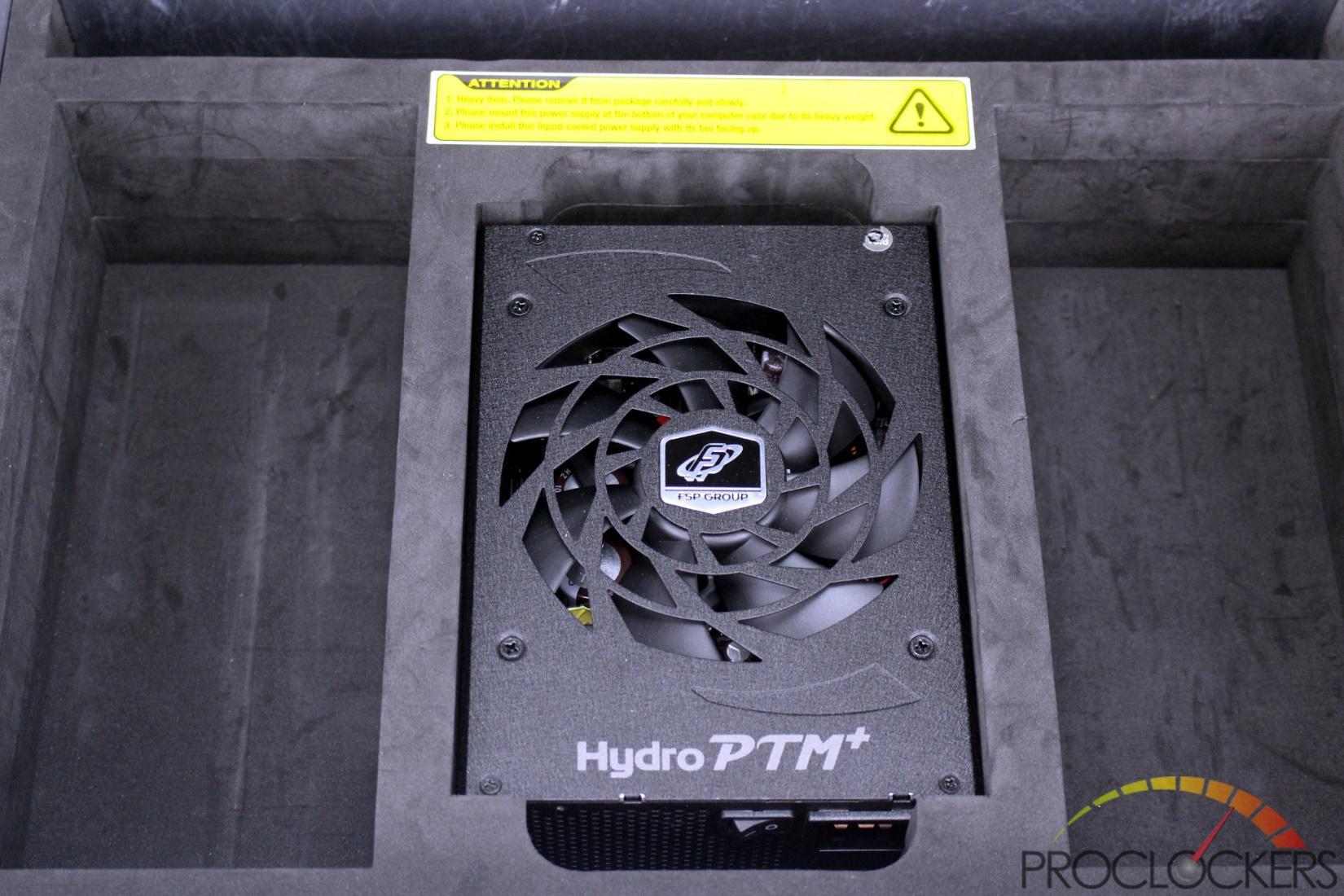 The center compartment cradles the power supply in a massive block of foam.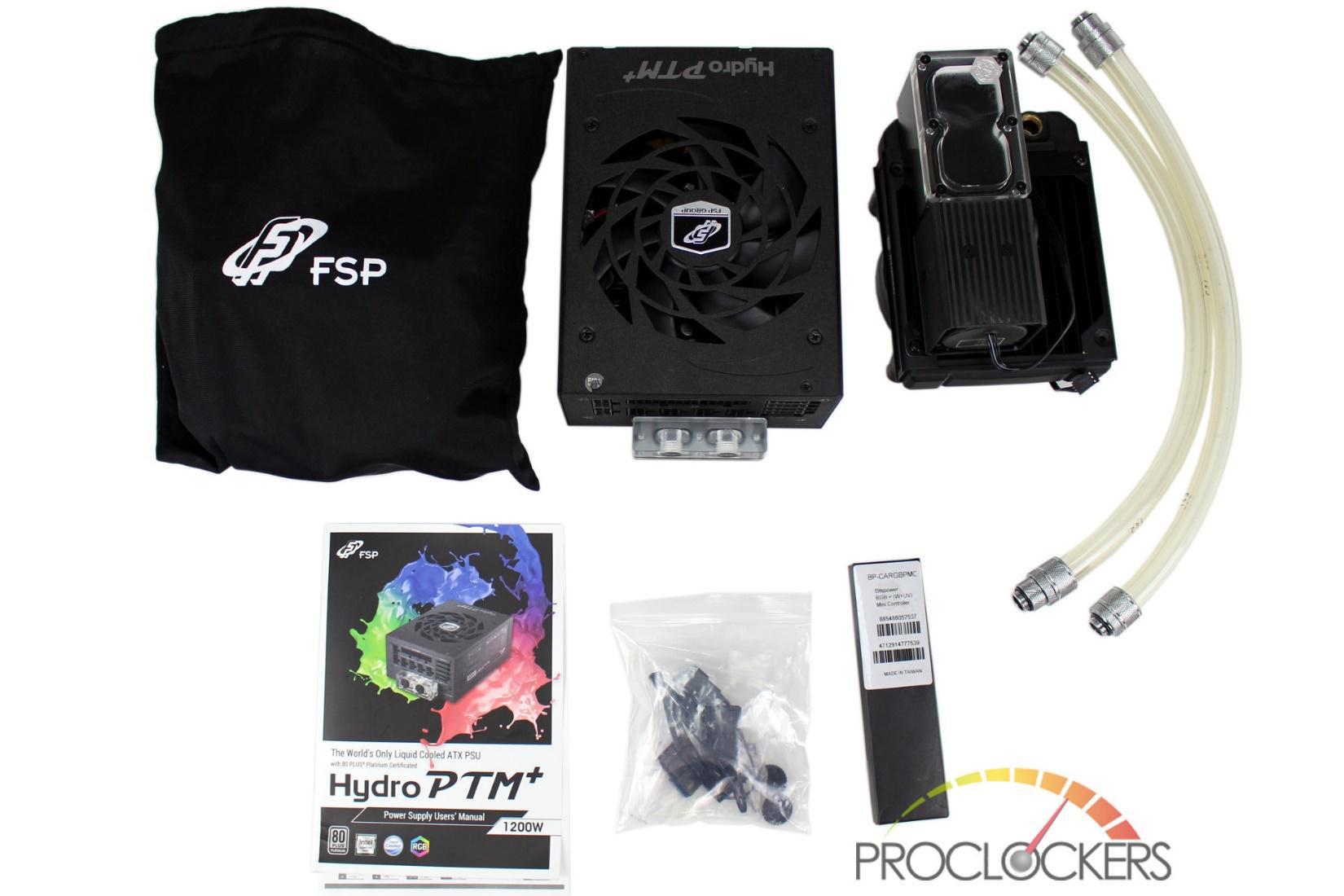 You get the bag of cables, the power supply, the cooling unit, two hoses, a manual, a bag of accessories, and a stand-alone RGB controller.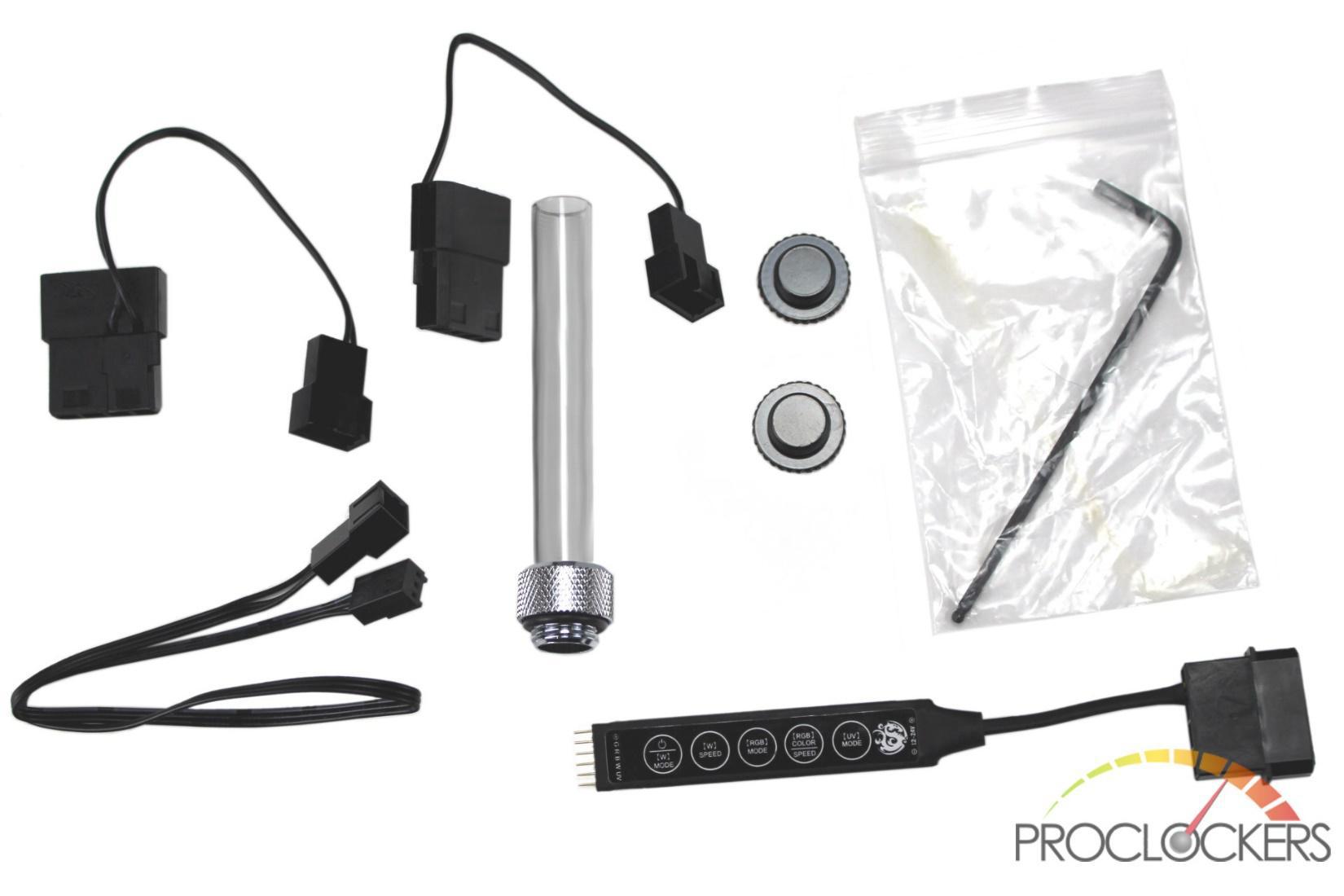 You get a couple of port plugs, a drain stub fitting, the standalone RGB controller, some PSU to fan adapters, and a fan extension cable.