Testing & Performance
CPU: Intel Core i7-8700k
Motherboard: ASUS ROG Maximus X Apex
RAM: 32GB HyperX Predator RGB 3200Mhz
GPU: Nvidia RTX 2080 Founders Edition
SSD: Samsung 960 PRO 2TB
OS: Windows 10 Professional X64
We'll start out saying we aren't equipped to do extremely detailed electrical analysis required to pick apart a modern power supply. It takes laboratory grade dedicated equipment to tell much difference between similar units, so we'll have to make do with some less precise testing.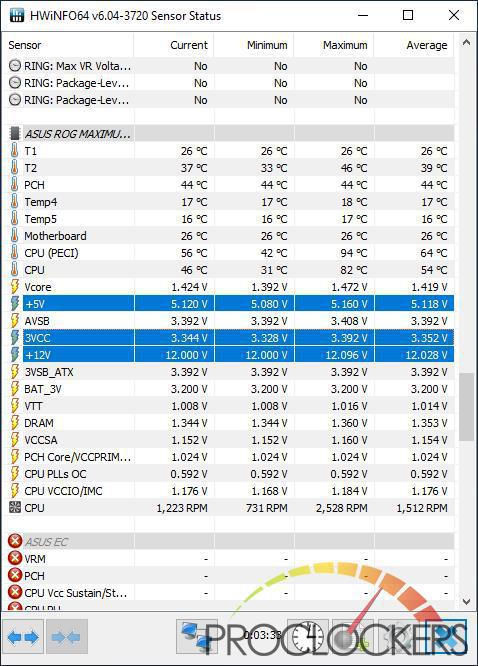 While we normally use a good Fluke Digital Multi-meter, we've found the onboard monitoring solutions in modern motherboards to be quite accurate and able to be easily logged with utilities like HWiNFO.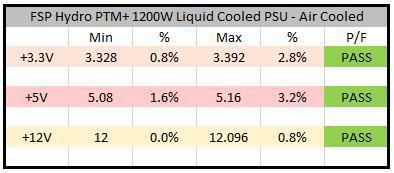 We see really nice voltage regulation on the 12V rail under load and idle both. Regulation on the 5V and 3.3V rail isn't quite as tight but is still very good.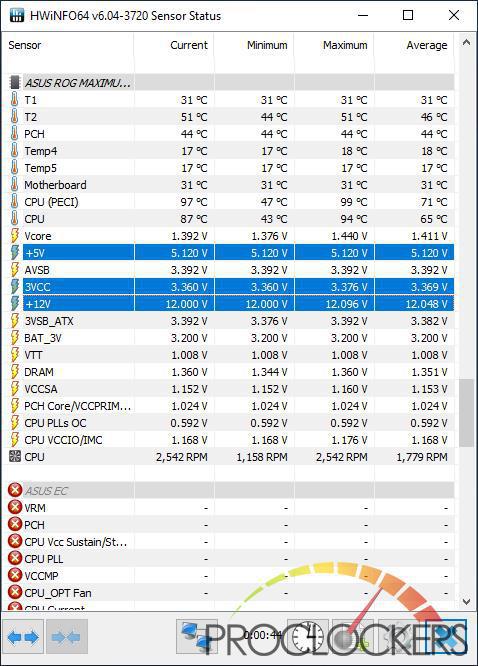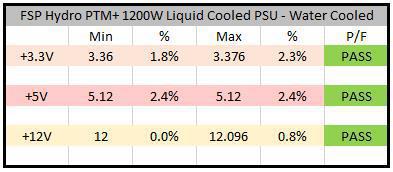 We don't really see much change once the PSU is liquid cooled on the 12V rail, but the 3.3V and 5V rail's both seem to tighten up just a bit.
Next, we'll look at ripple on the rails with our Owon VDS-1022/I Digital USB Oscilloscope.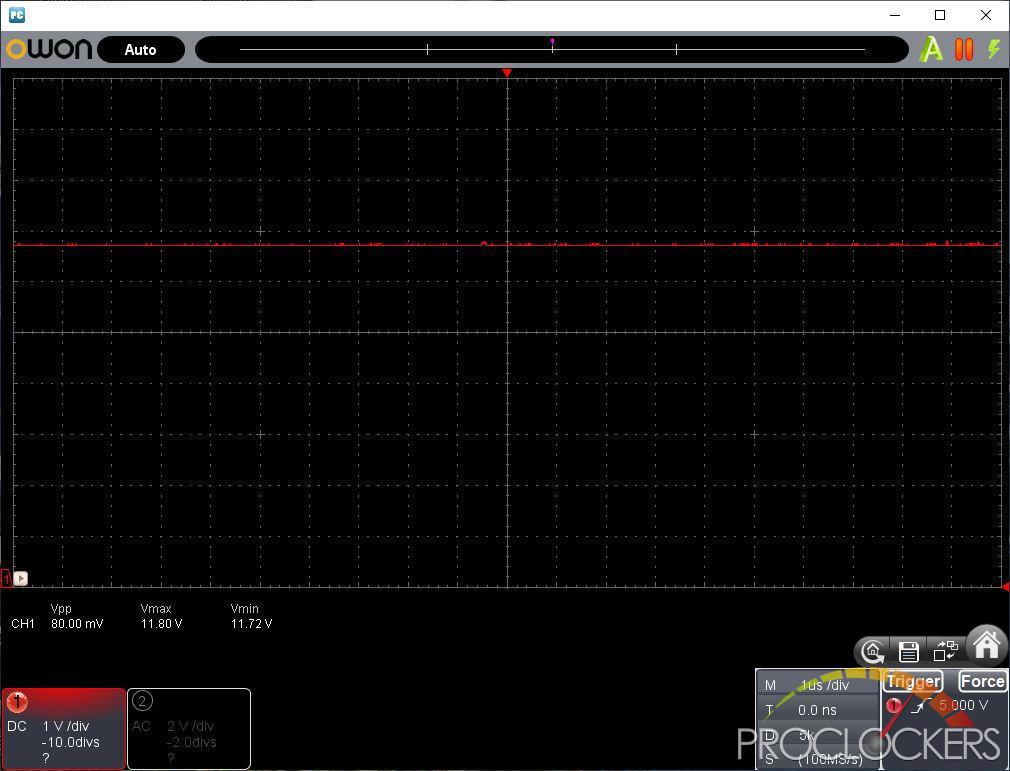 The +12V rail under a stress test load registers a peak of an 80mV peak to peak ripple, quite good.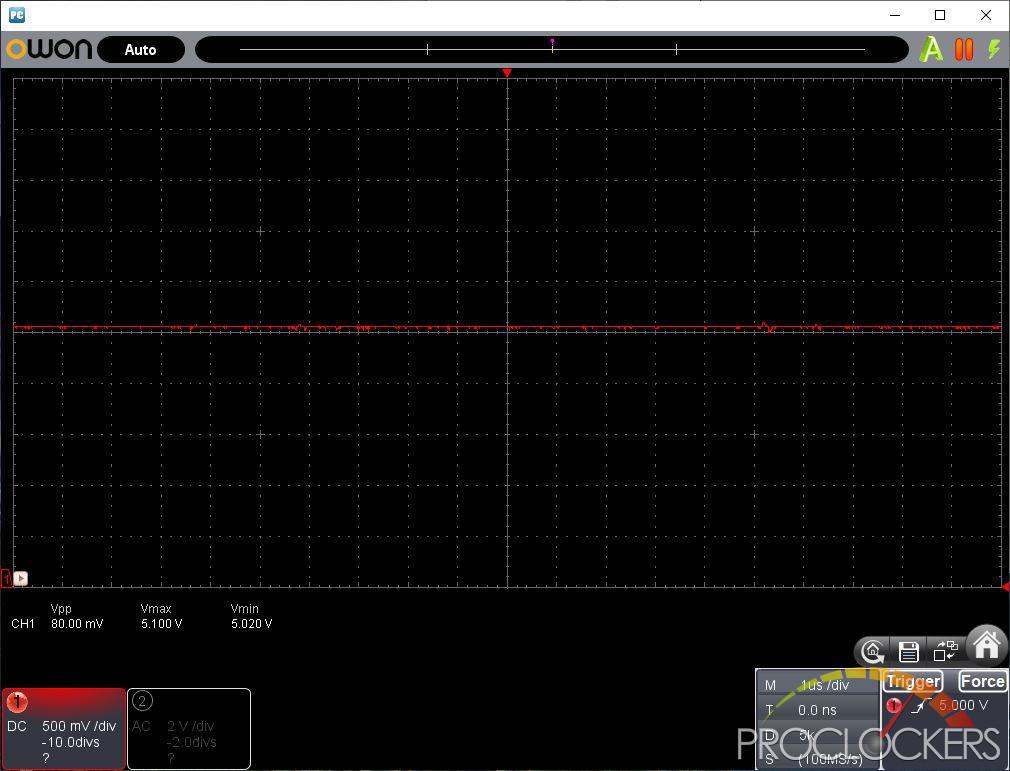 The 5-volt rails fairs about the same at around 80mV of ripple.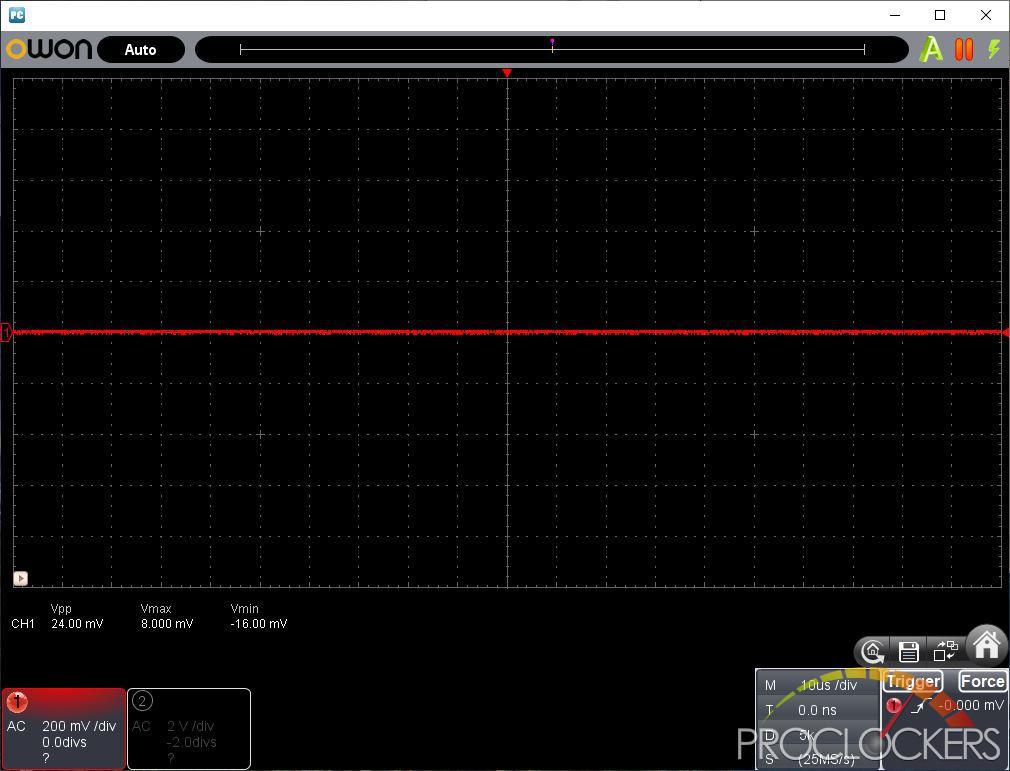 The 3.3V rail does an excellent job with 24mV of ripple. Modern systems typically put very little load on the 3.3V rail.
FLIR Thermal Imaging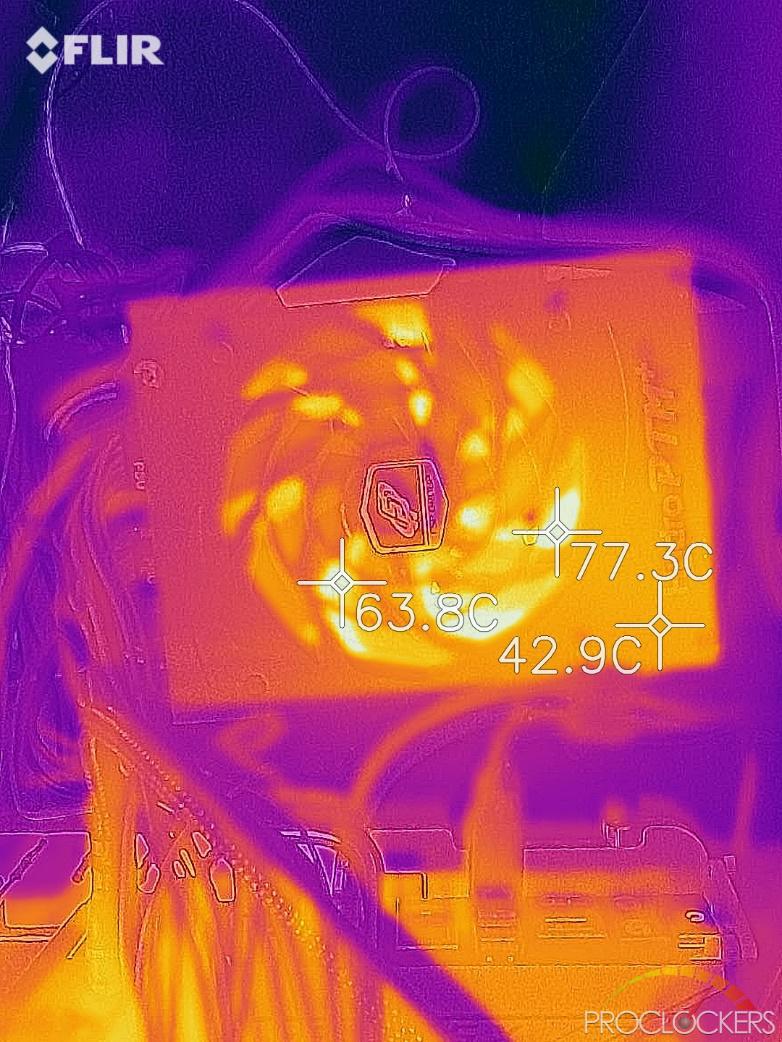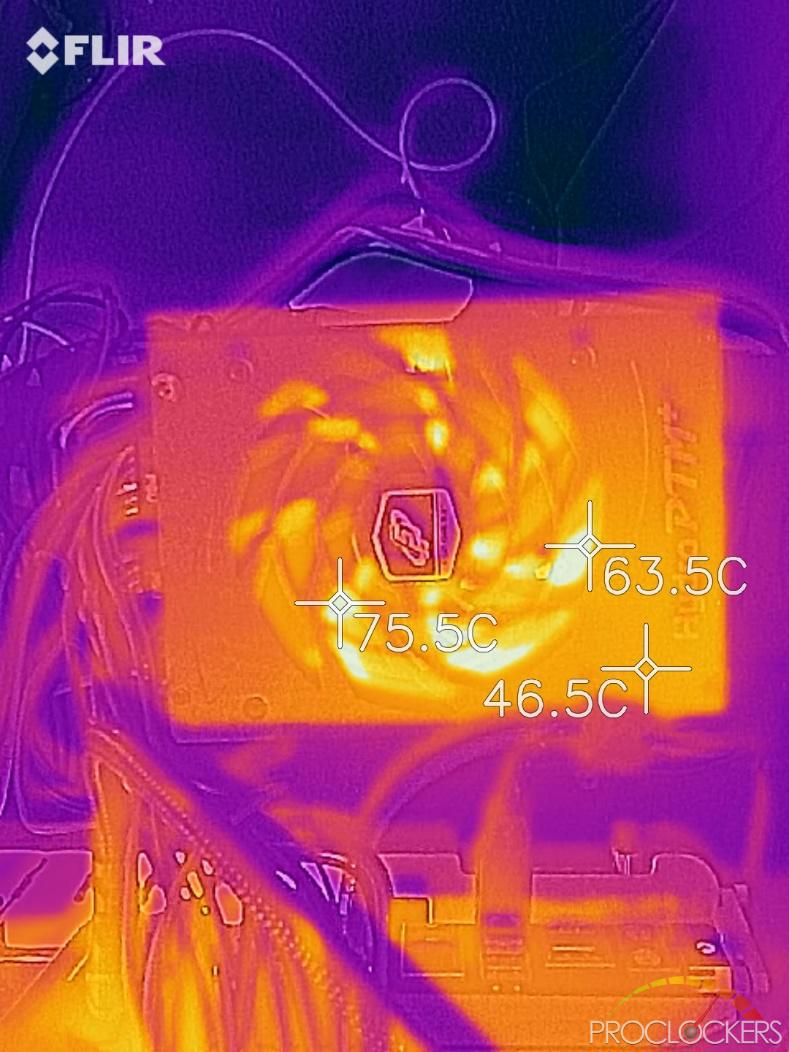 After an hour of Stress testing loads, we see internal temperatures of mid to upper 70C's. The PSU Casing heats up to nearly 50C just from the radiant heat.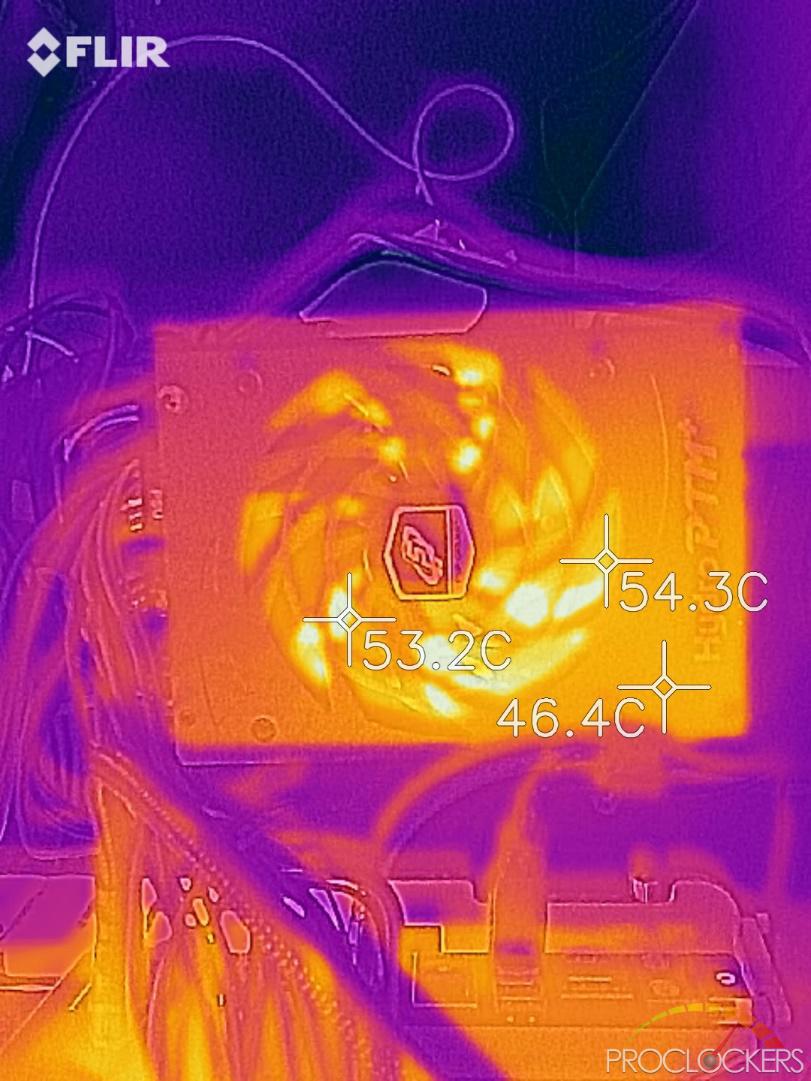 Once we fire up the included cooling loop (filled with straight distilled water only), we see temps fall to the mid 50C range in a matter of only a few minutes.