Packaging & A Closer Look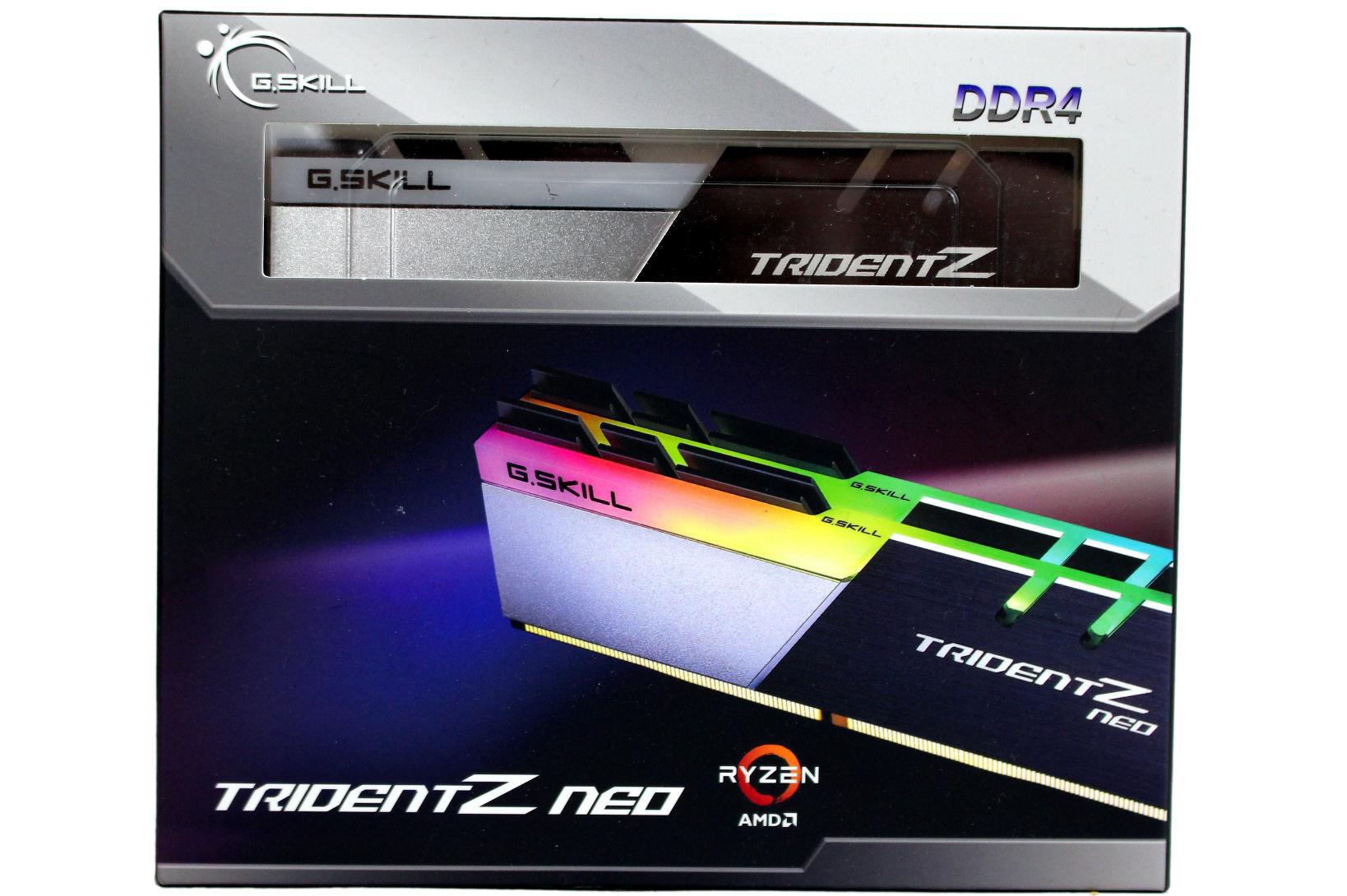 G.Skill's packaging is pretty similar on all of their lineup, with the exception of the TridentZ Royals. A clear window lets you get a glimpse of the module inside, but a full-color picture on the front shows it in all of its luminous glory.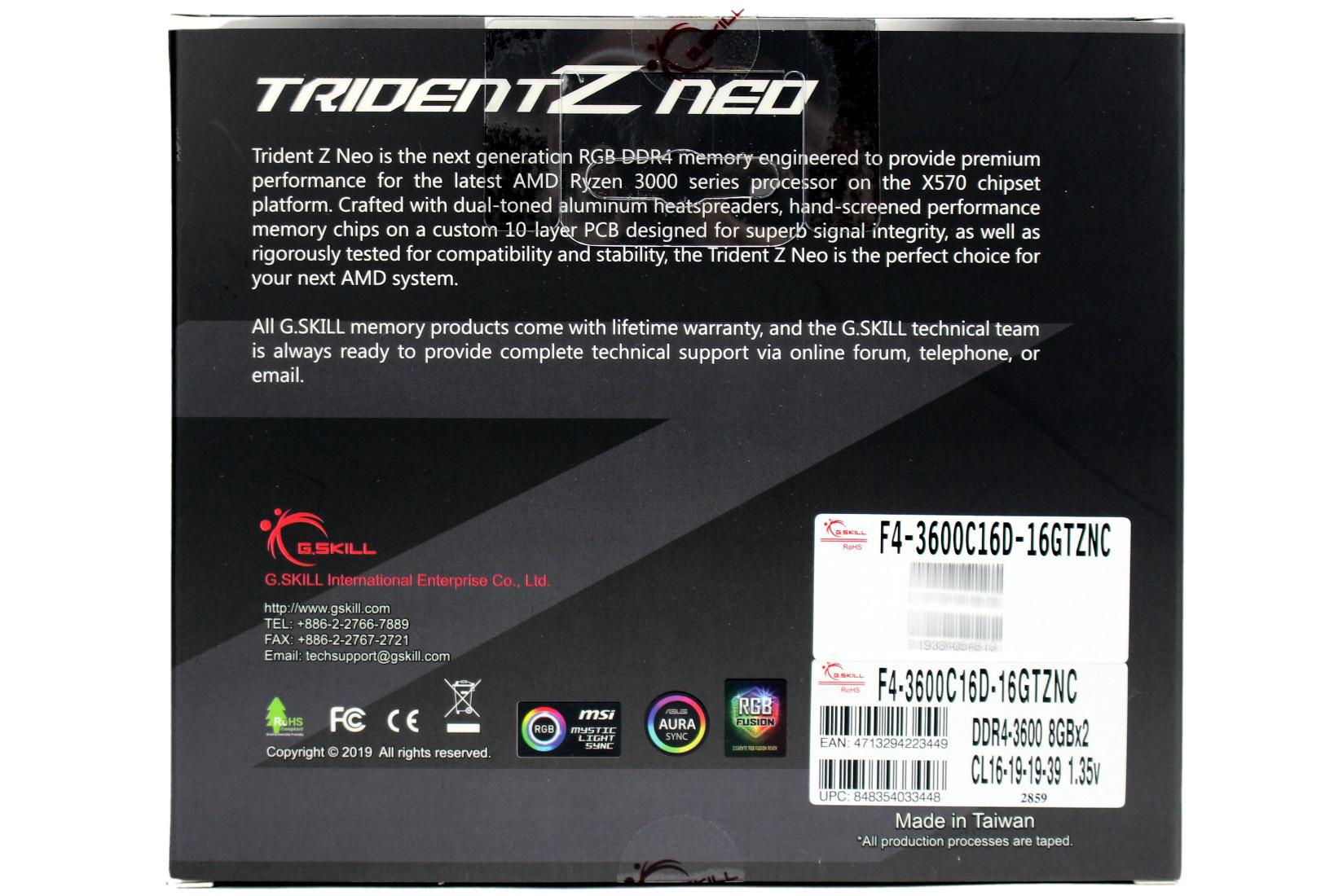 The back of the box gives a short blurb about the TridentZ Neo family and shows the kit specifics in the corner.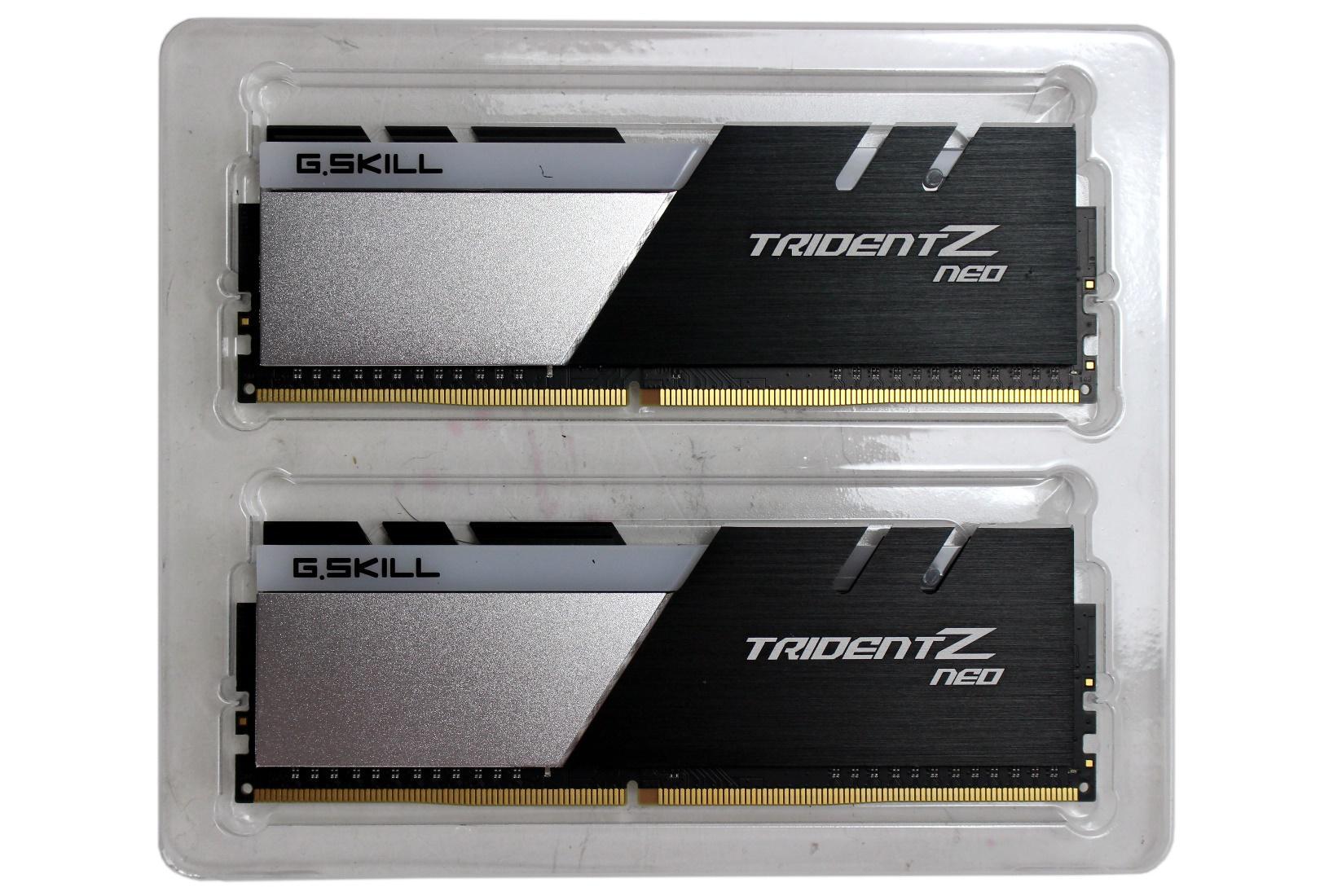 Inside is a calm-shell tray with both modules facing you as you pull them out.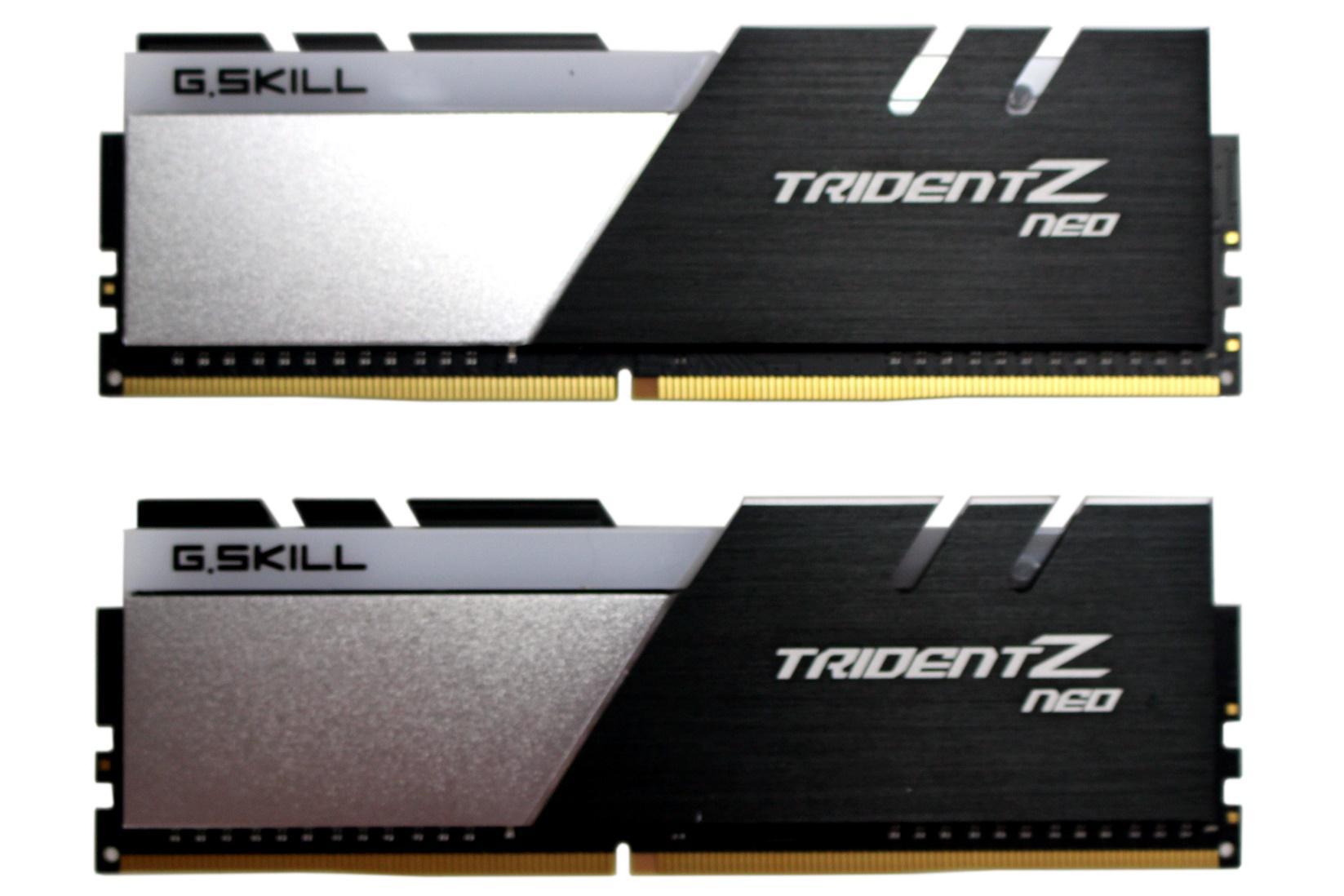 The modules are split in half with one side a painted silver and the other a brushed black finish.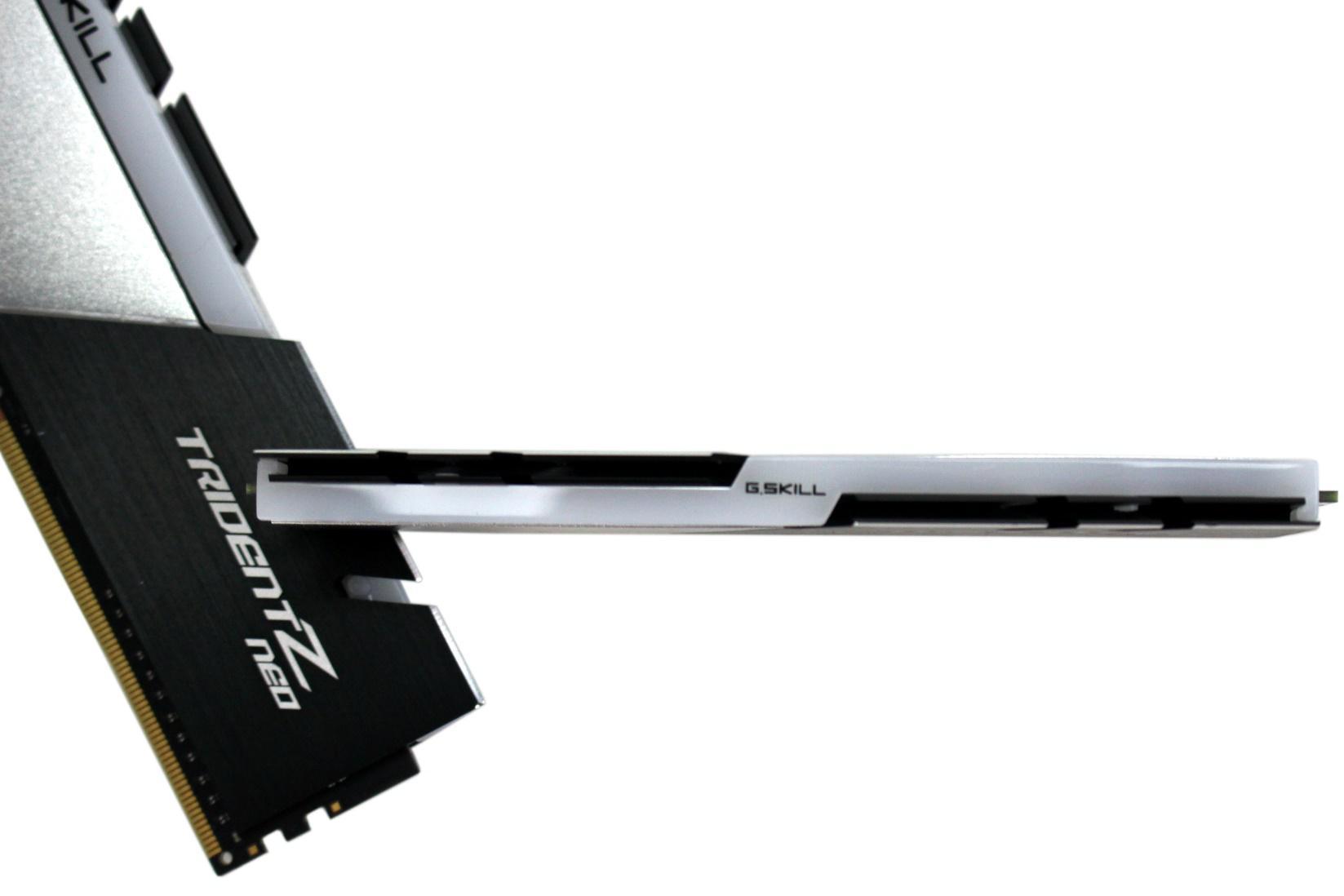 The milky diffuser on top features the G.Skill logo in the center.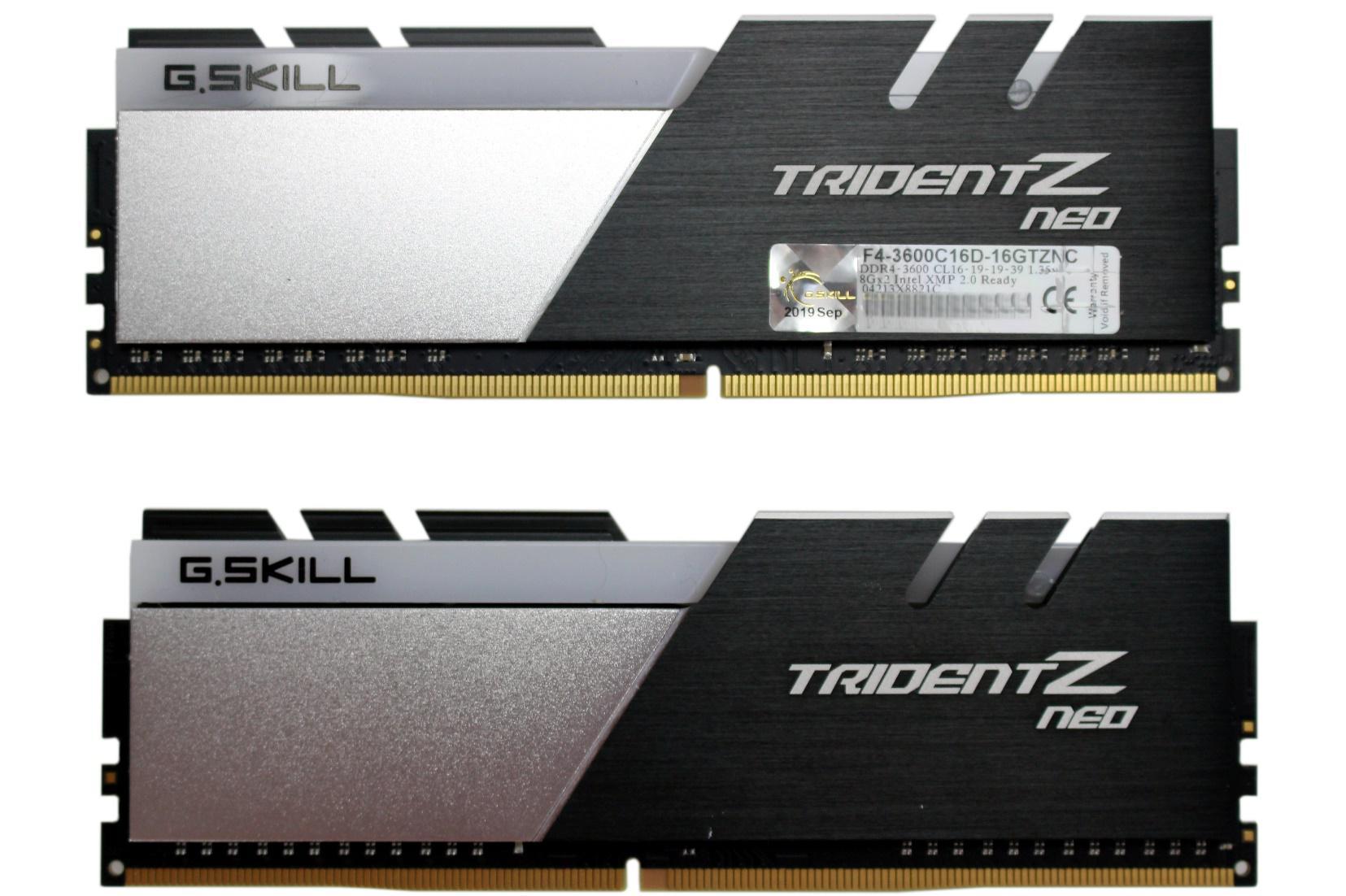 Both sides of the module look the same, with the side typically facing your CPU socket holding the small specs label.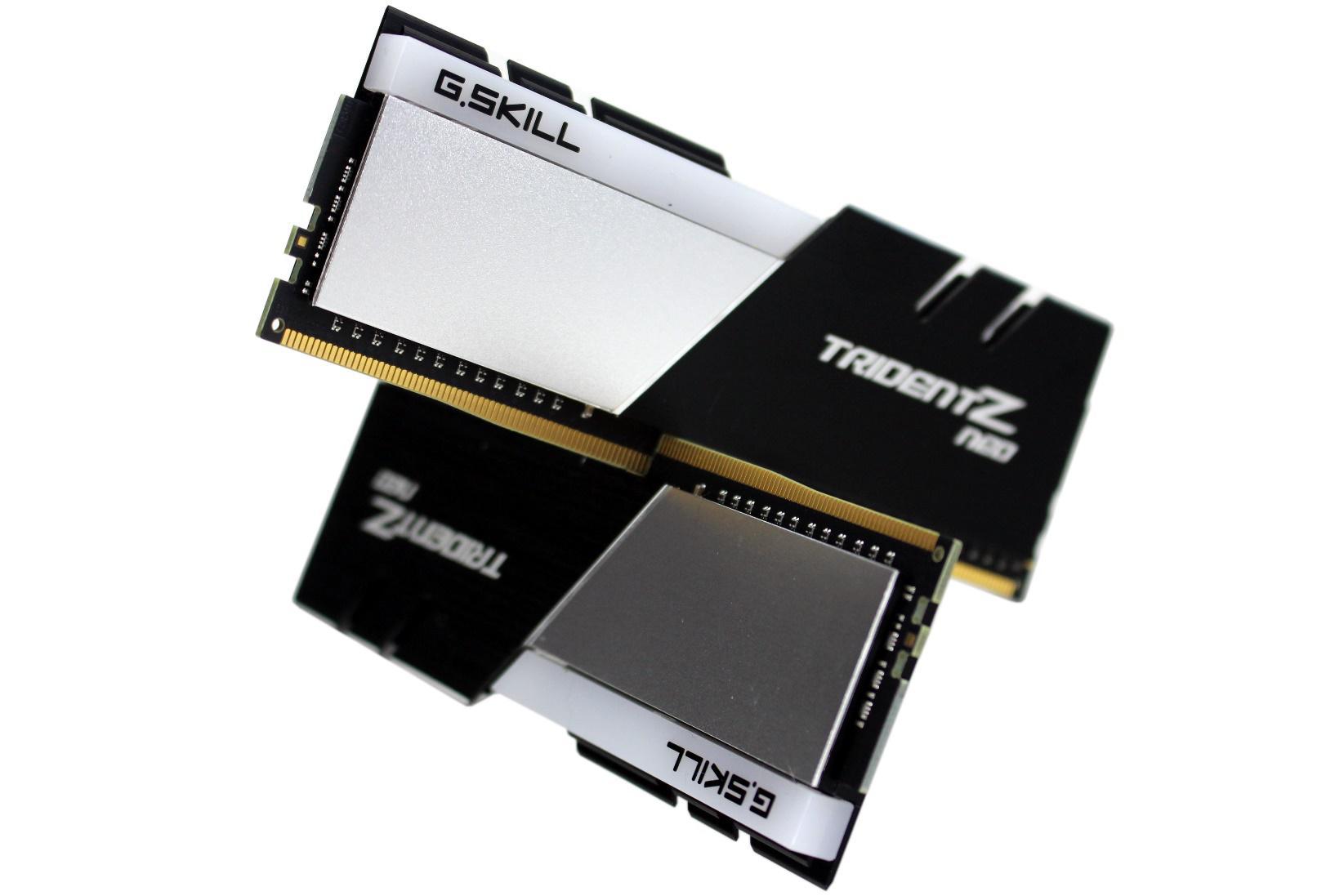 The G.Skill logo adorns the light bar on both silver ends and the TridentZ Neo logo covers the heat spreader on the black end.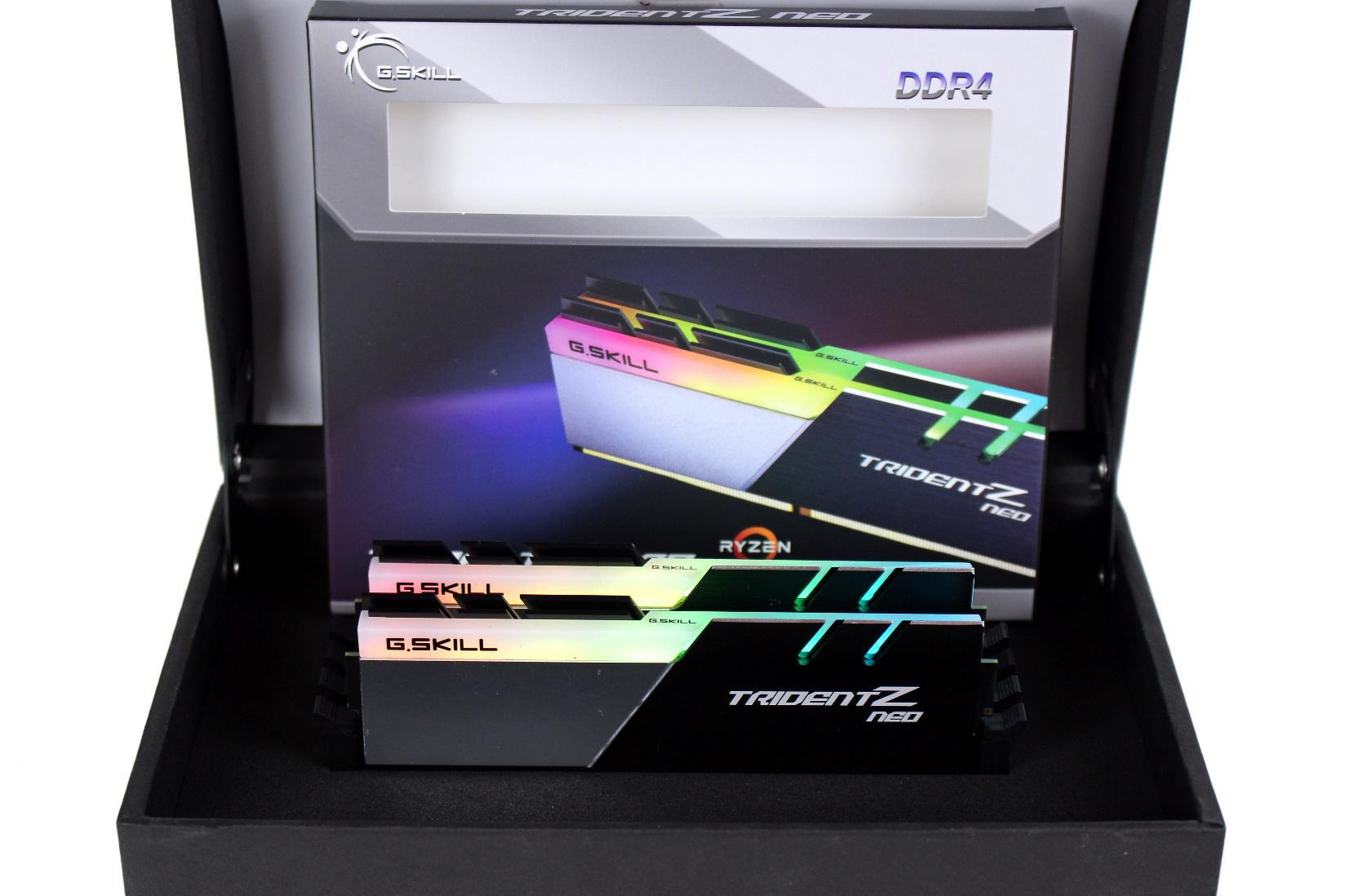 We'll use our handy G.Skill TridentZ Royal display box (Thanks for this G.Skill!) to give a glimpse of what the modules look like when powered on. The lighting is nice and even and well diffused.