Conclusion
The Gigabyte Aivia K8100 is one beautiful looking keyboard. The bright and well deigned layout easily makes it one of the best looking keyboards on the market. Granted a good looking keyboard don't make for a great performing keyboard, but in the case of the K8100 both aspects are there.
Gigabyte offers the K8100 in red, yellow and black. The first two colors really do stand out while sitting on the desktop, begging to be looked at. During the time I was testing the keyboard whenever a friend came to visit the first thing out of their mouth is …. 'Damn that is cool looking.'
Good looks are only a small part of the equation, quality is what ultimately "makes" or "breaks" a product. Gigabyte took the extra efforts into making the K8100 a very solid keyboard.  It all starts with the 10 million key press guarantee and ends with the elastic force of the common gaming keys. I personally am not an ultra fast keyboardist, but a fast chicken pecker, and I have a habit of putting a lot of umph into my keystrokes. In no time with this board did I feel the board flex or give way. Making it one tough cookie.
For those that go as far as programming macros for various things will like the K8100. It offers a whole slew of macros to help achieve tasks like the most complex movements and attack functions, to the simplest of squad commands. But what we like is Gigabyte did not make the process of programming the K8100 a complex ordeal. The drag and drop option makes it fast to accomplish. A novice can easily assign the keys to do just what they want.
I was a big fan of the touch sensitive controls of the K8100. A simple slide of a finger across volume bar will rise or lower the volume, and even mute it.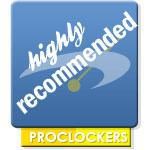 {aseadnetadblock|gigabyte keyboard|logitech g19}