Packaging & Unboxing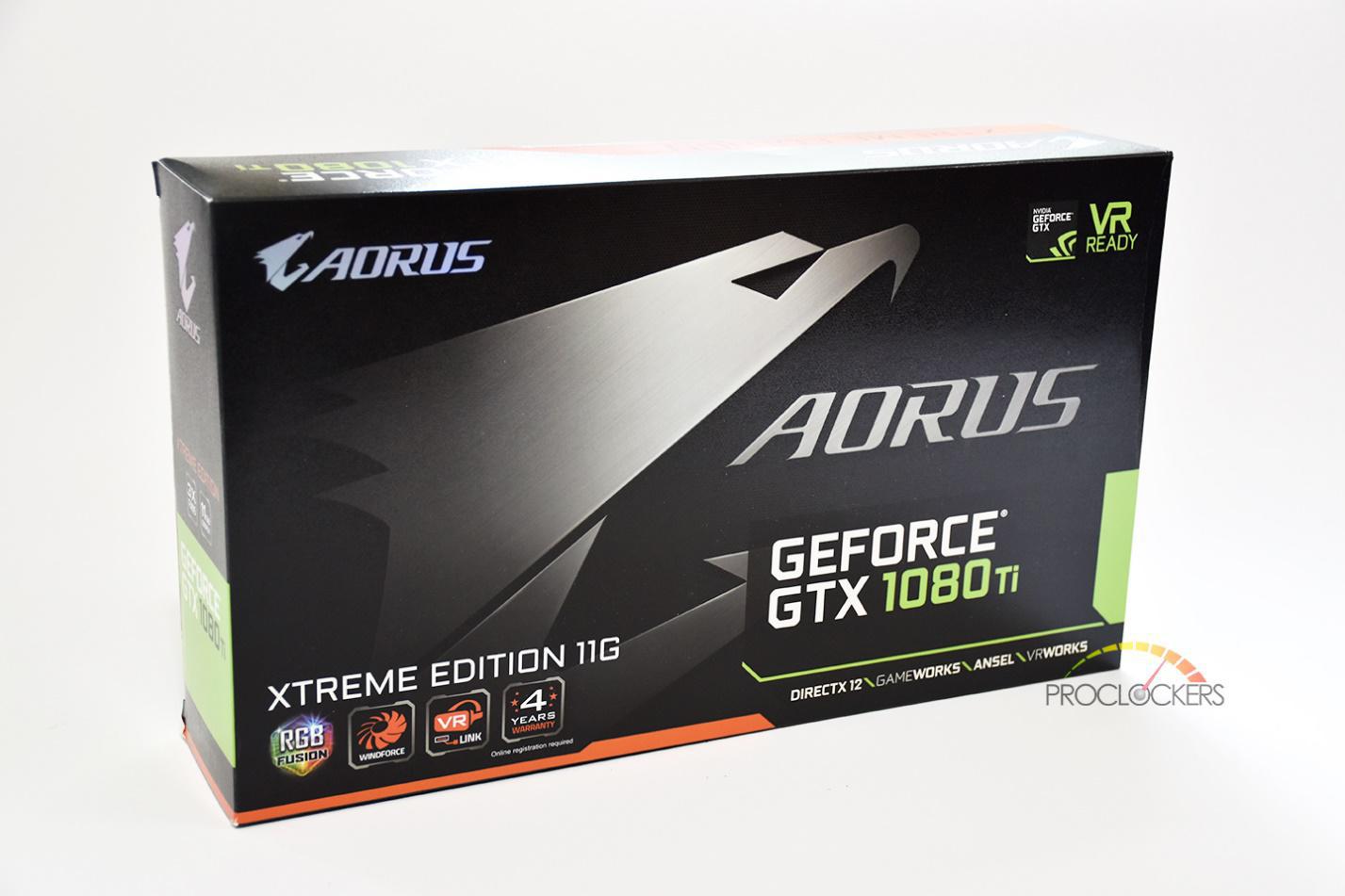 The front of the AORUS GTX 1080 Ti box has the AORUS logo in the top left corner. Just below, is the falcon head logo, taking up about half the front of the box. To the right of the falcon head, is the AORUS logo. On the bottom left, we see the XTREME EDITION 11G branding with a few of the features of the card listed, such as RGB Fusion support and the four-year warranty on the card. To the right, we have the GEFORCE GTX 1080 Ti branding with a list of NVIDIA's features. These features include DX12 support, NVIDIA Game Works, ANSEL, and VR Works.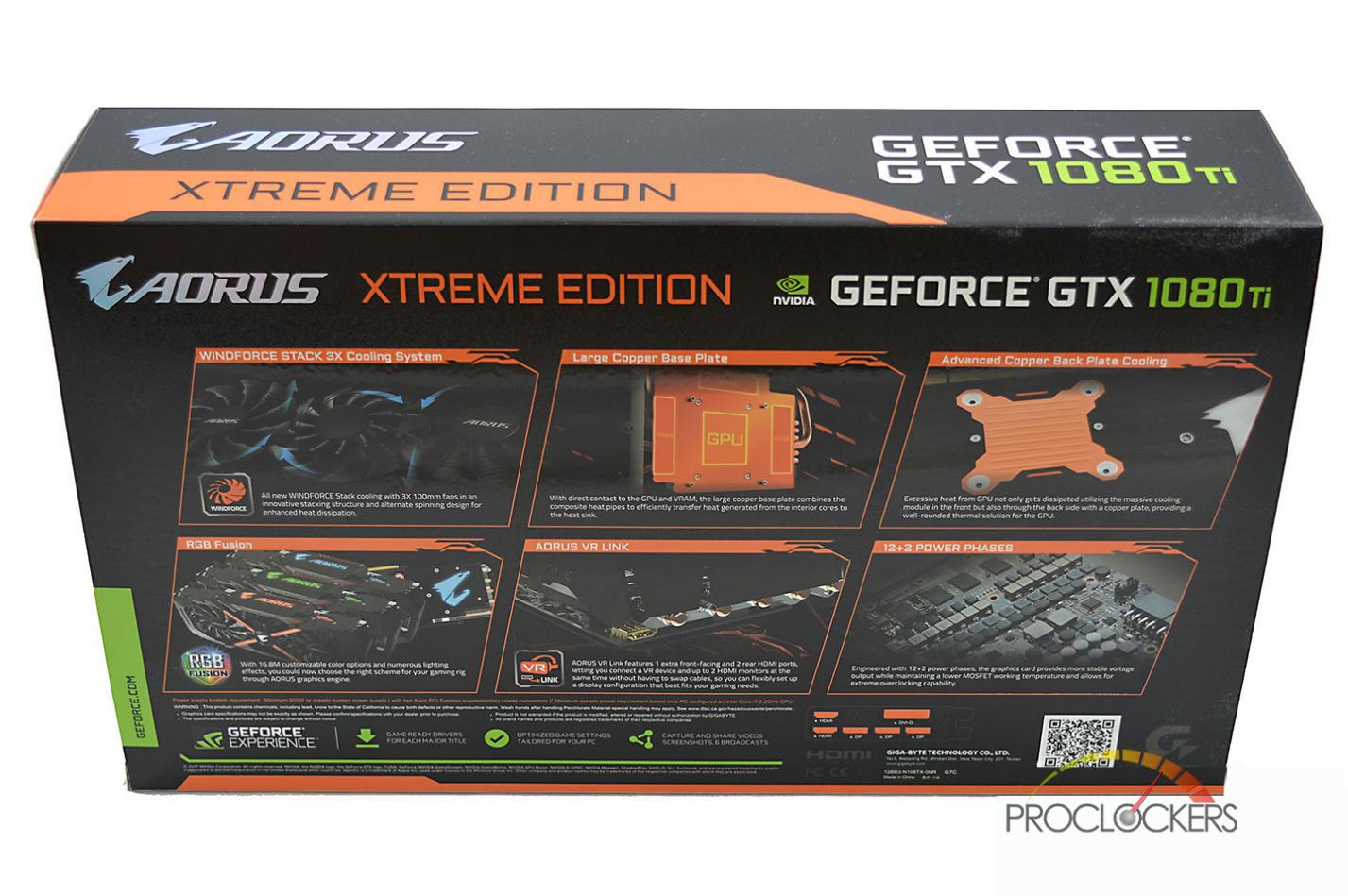 The rear of the box has the AORUS logo on the top left, with the XTREME EDITION branding in the center. To the right are the GEFORCE logo and GTX 1080 Ti branding. Also on the back of the box, there are several depictions of some of the main features of the AORUS GTX 1080 Ti. Some of the features include the WINDFORCE STACK 3X Cooling System, the Advanced Copper Back Plate Cooling, a large copper cold plate, AORUS VR Link, RGB Fusion support and the 12 + 2 phase power delivery. The top of the box also has the AORUS logo, with XTREME EDITION branding, as well as the GEFORCE GTX logo and 1080 Ti branding.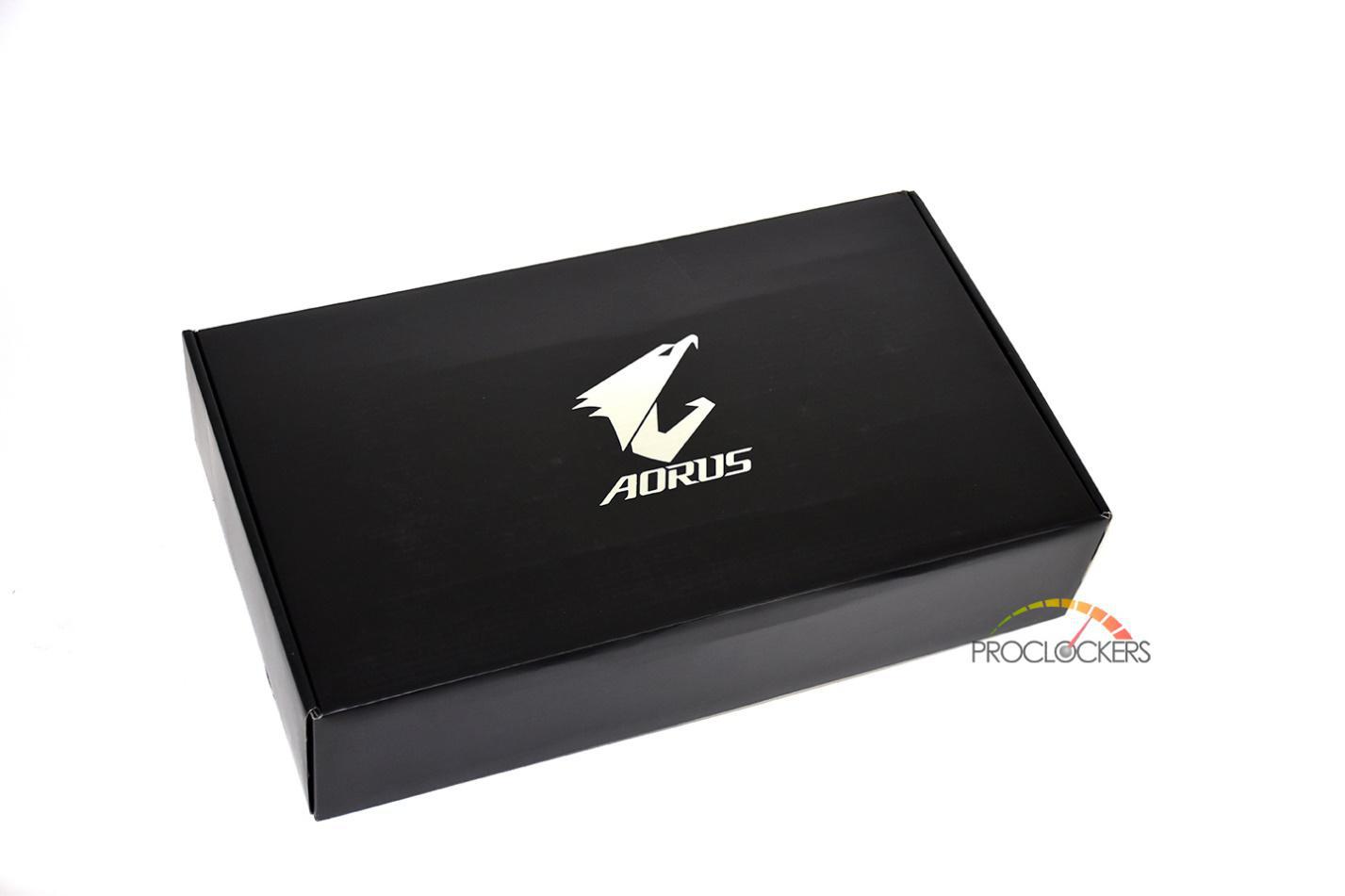 The inner box is all black, with the AORUS Falcon head displayed in the center of the box. When the box is opened, we find an AORUS branded envelope that holds the literature, driver disk, and AORUS Falcon head metal case badge. Under the envelope is a sheet of soft foam that covers the card.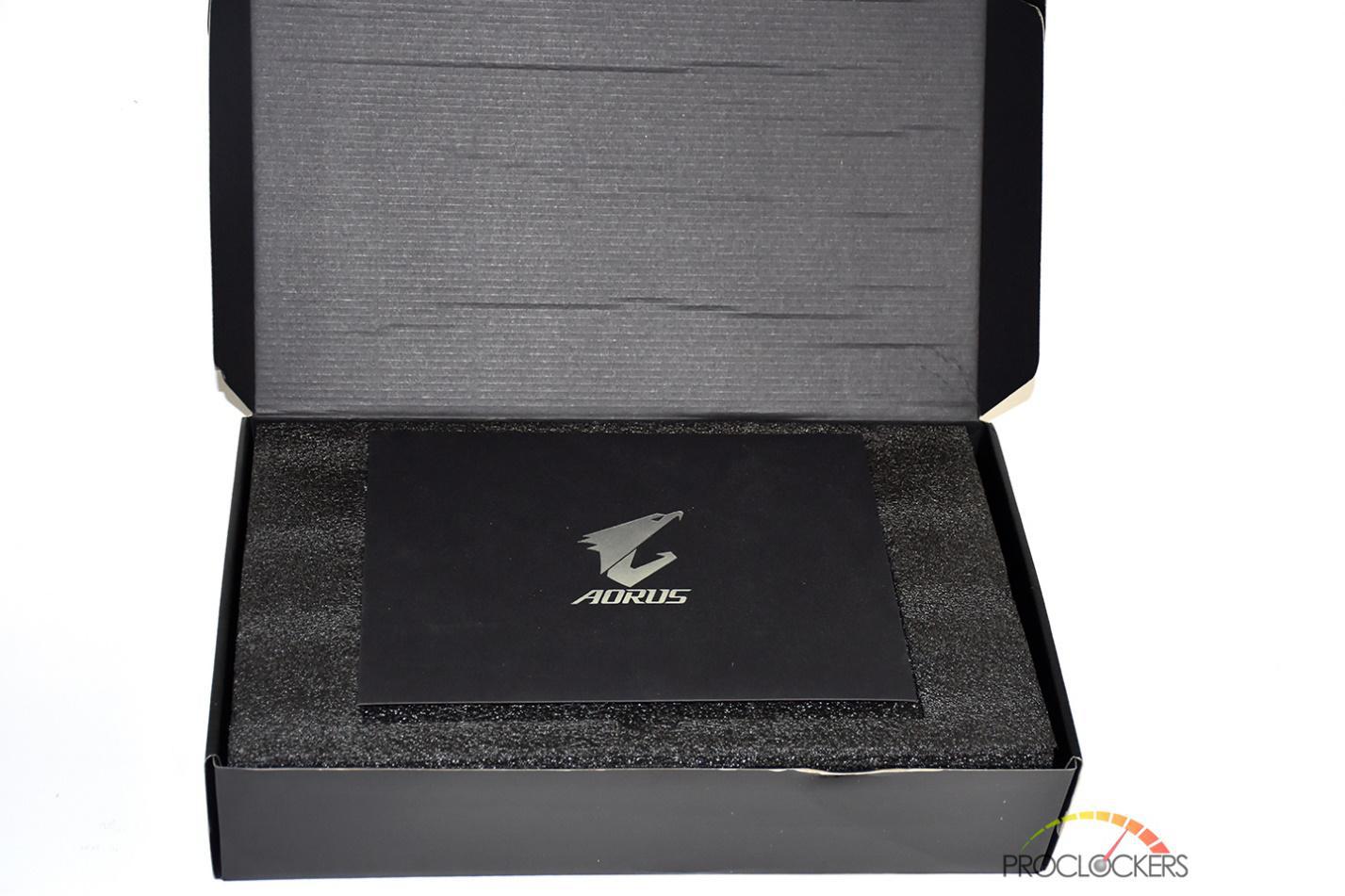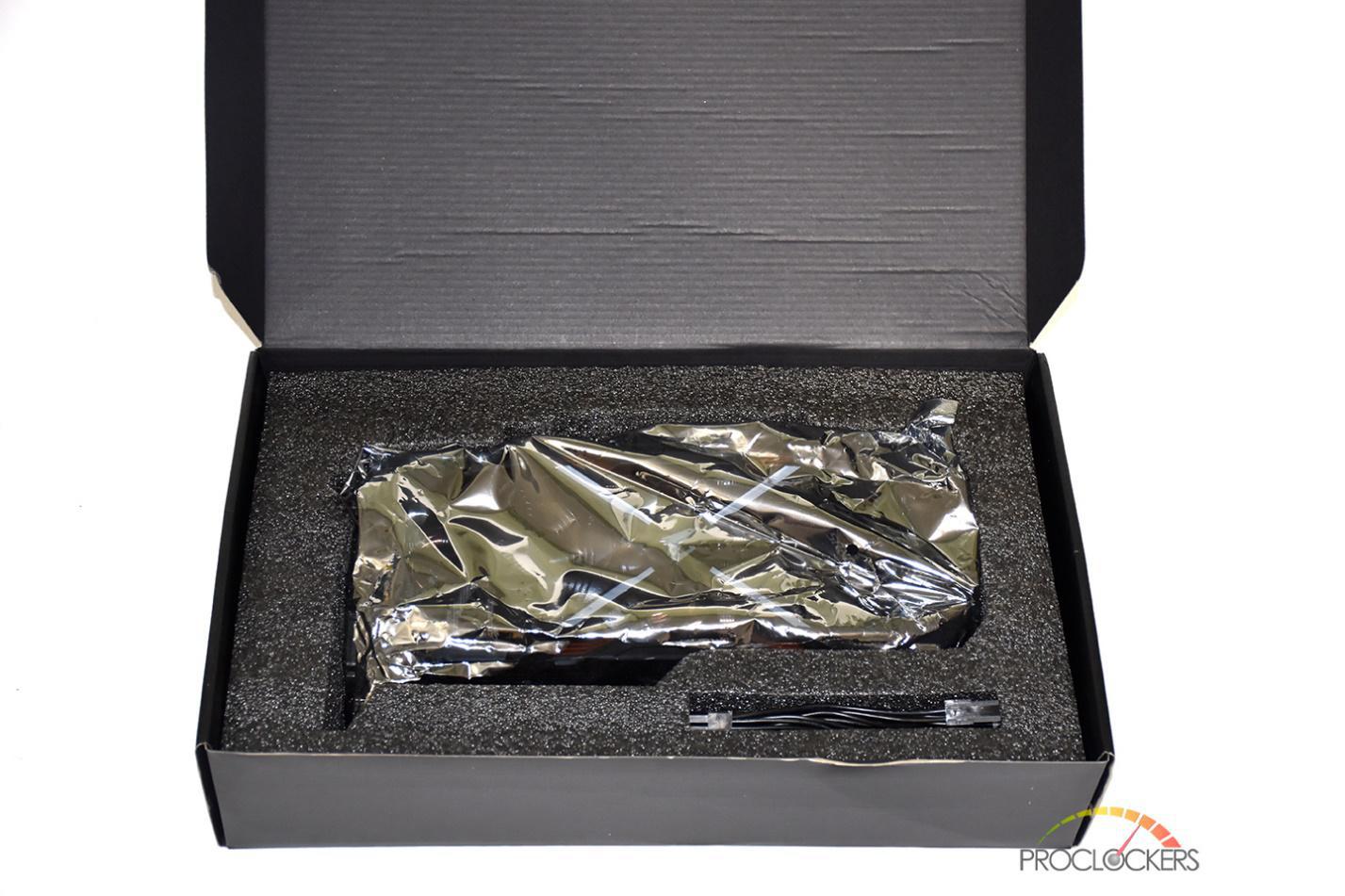 The card comes with a dual Molex to 8-pin adapter. This is in case your power supply doesn't have two 8-pin PCIe connectors. Good in a pinch, but not recommended for long term use. The card comes encased in soft foam and wrapped in an anti-static bag. I love the use of soft foam, much more than the plastic clam-shell packages you see elsewhere.