RGB Fusion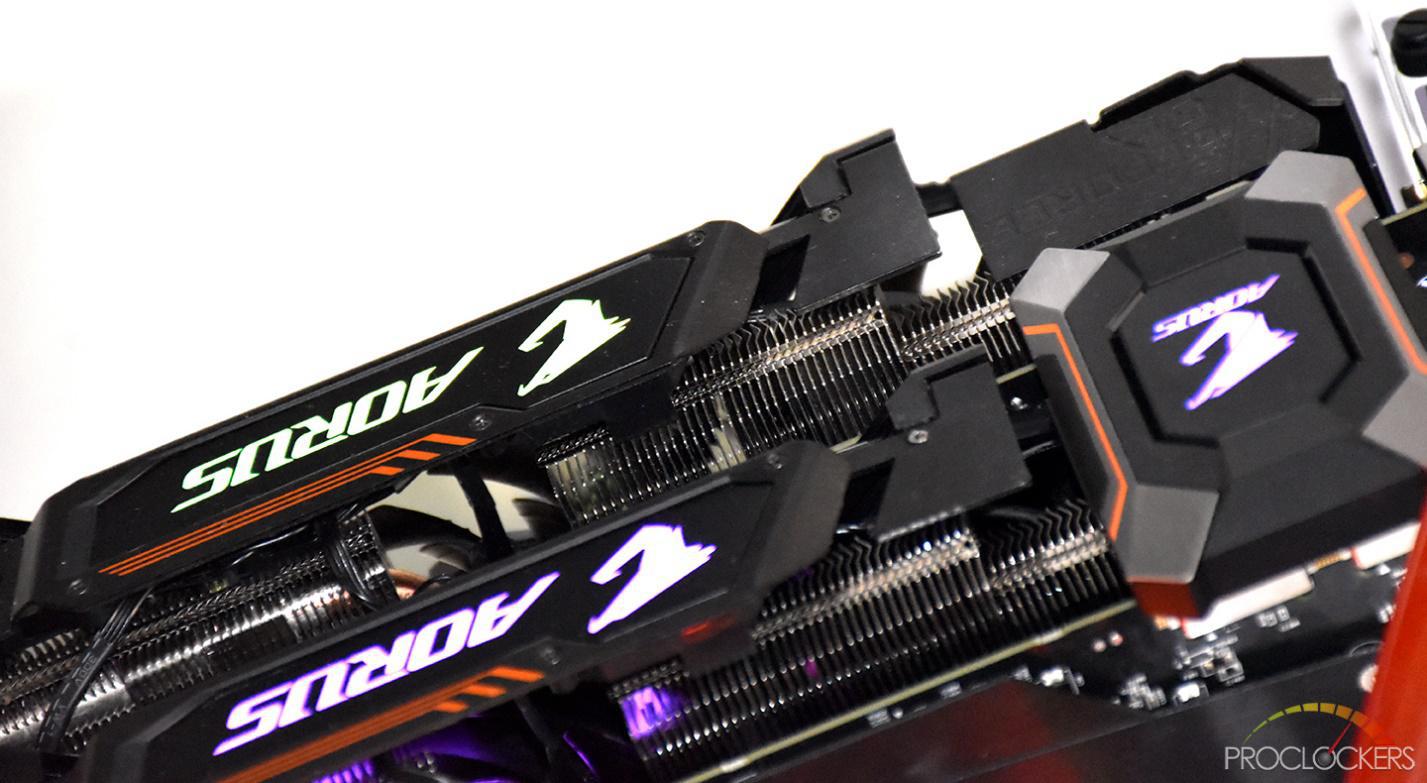 The RGB Fusion software can be downloaded from the GIGABYTE website. This software can control the lighting on GIGABYTE motherboards, GPUs, and peripherals. It can even control other RGB backlit peripherals, such as the G.Skill KM780R keyboard. There are two modes, basic and advanced. Lighting for AORUS graphics cards can also be controlled by the AORUS Graphics Engine.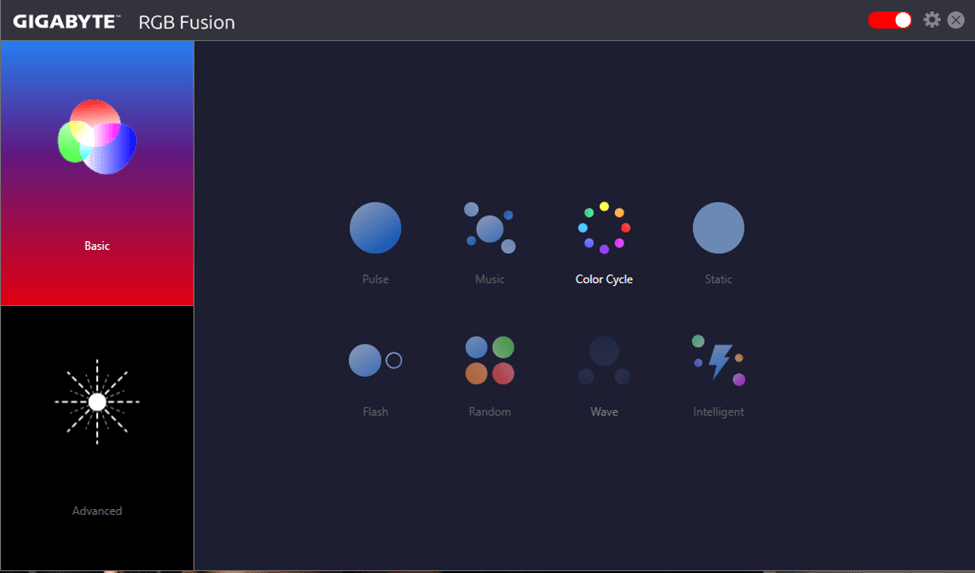 Basic mode has 8 preset modes: Pulse, Music, Color Cycle, Static, Flash, Random, Wave, and Intelligent.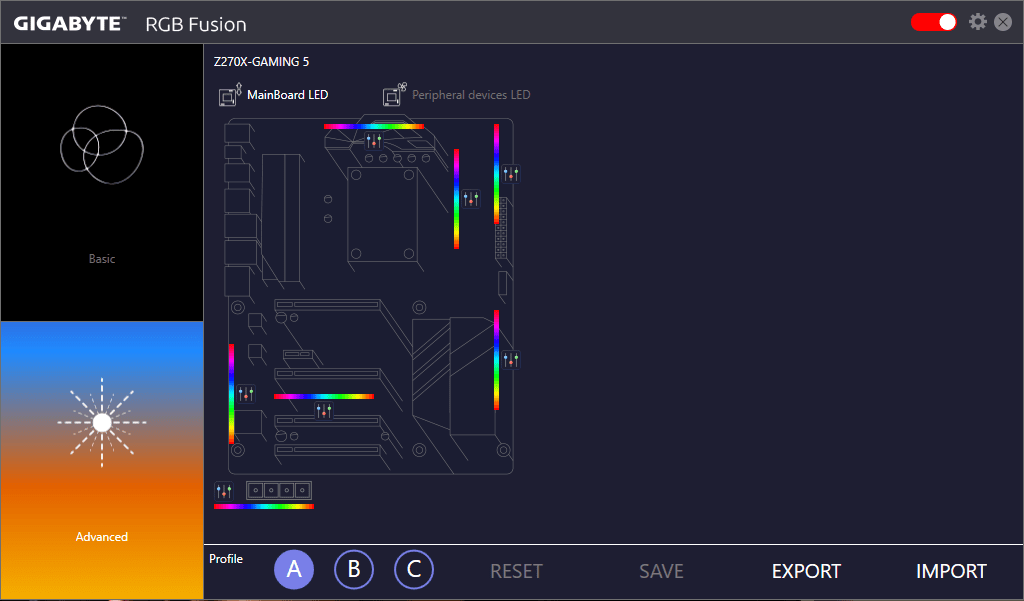 In advanced mode, you can set each RGB zone to a different color and style.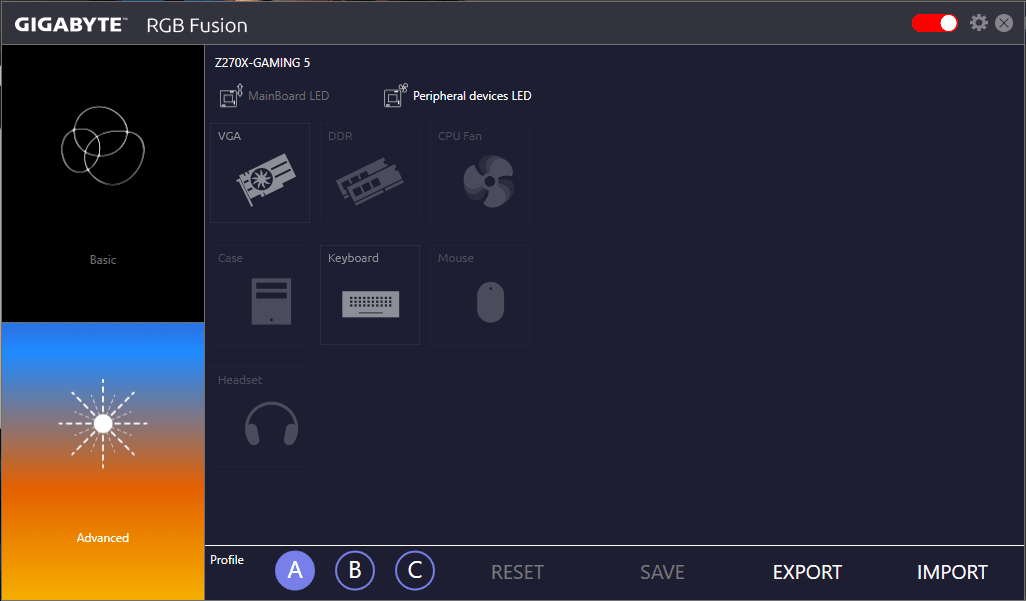 Also in advanced mode, you can set the RGB lighting on any peripheral, cooler, case, RAM, or any other RGB backlit item the RGB Fusion software supports.