Packaging & Unboxing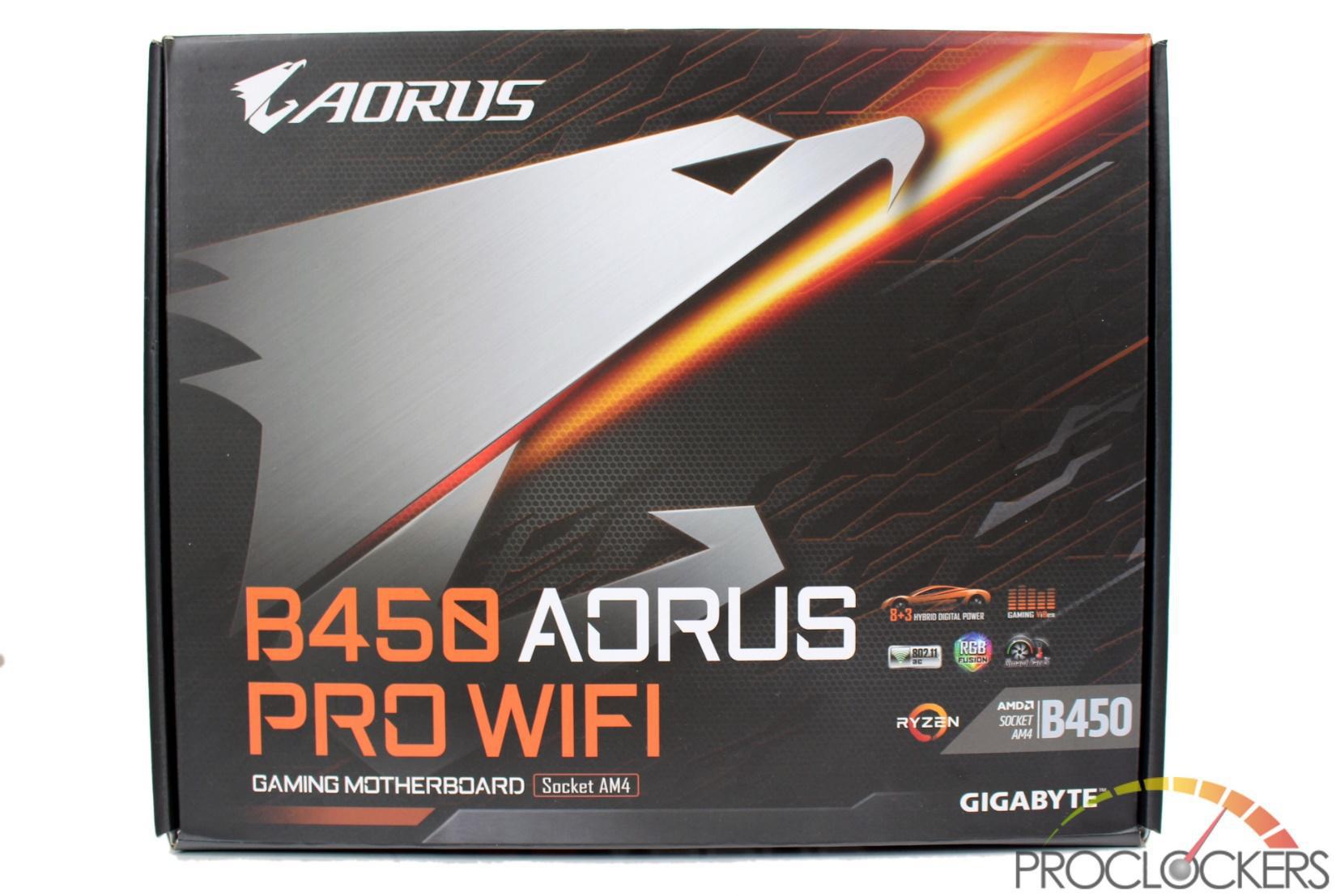 Like many of the Aorus branded products, the B450 Aorus Pro WIFI comes in a black box with the Aorus eagle taking up most of the box. The model itself is written mostly in orange lettering.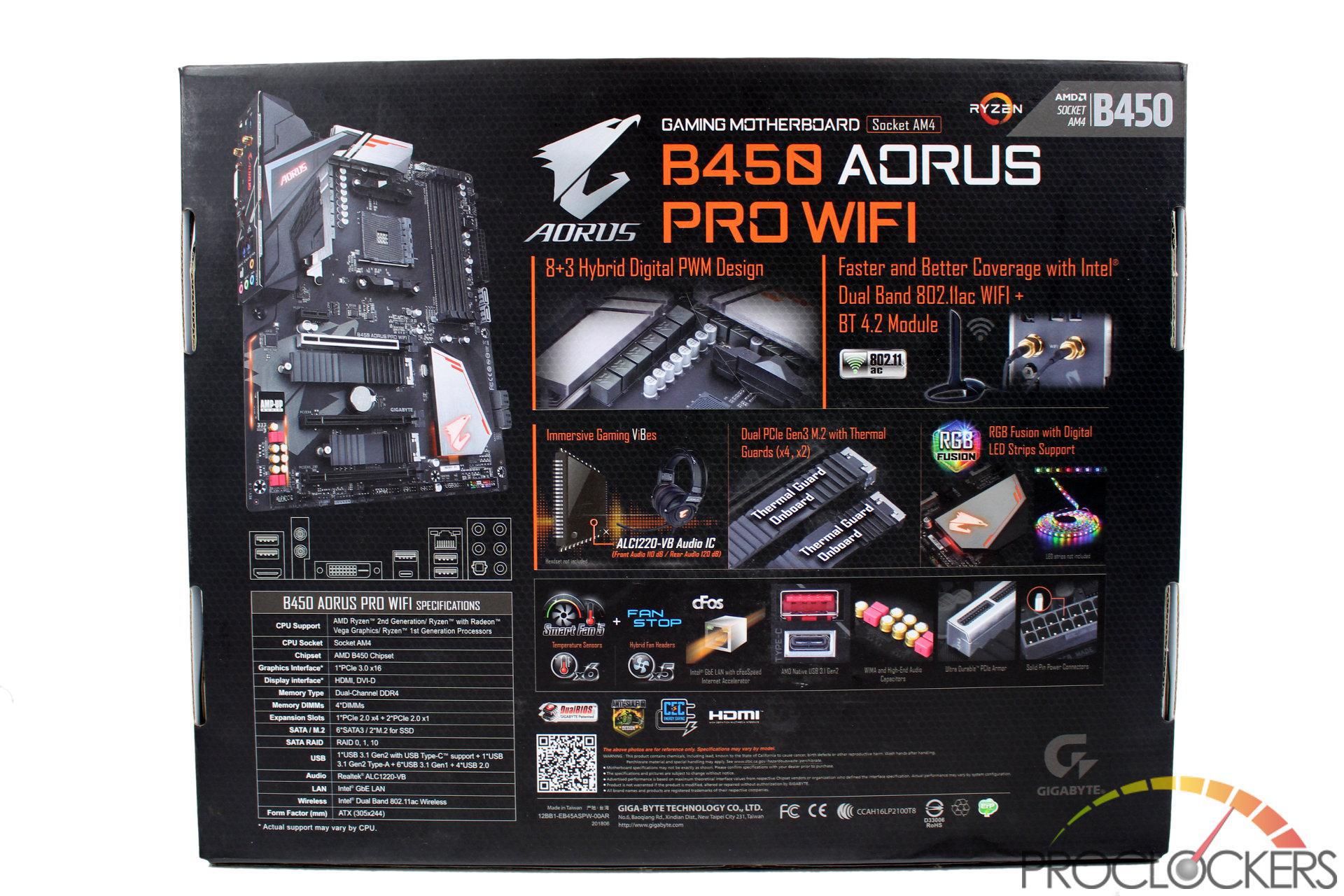 The rear of the box is quite colorful. Features take up two-thirds of the rear, with a picture of the motherboard taking up most of the rest.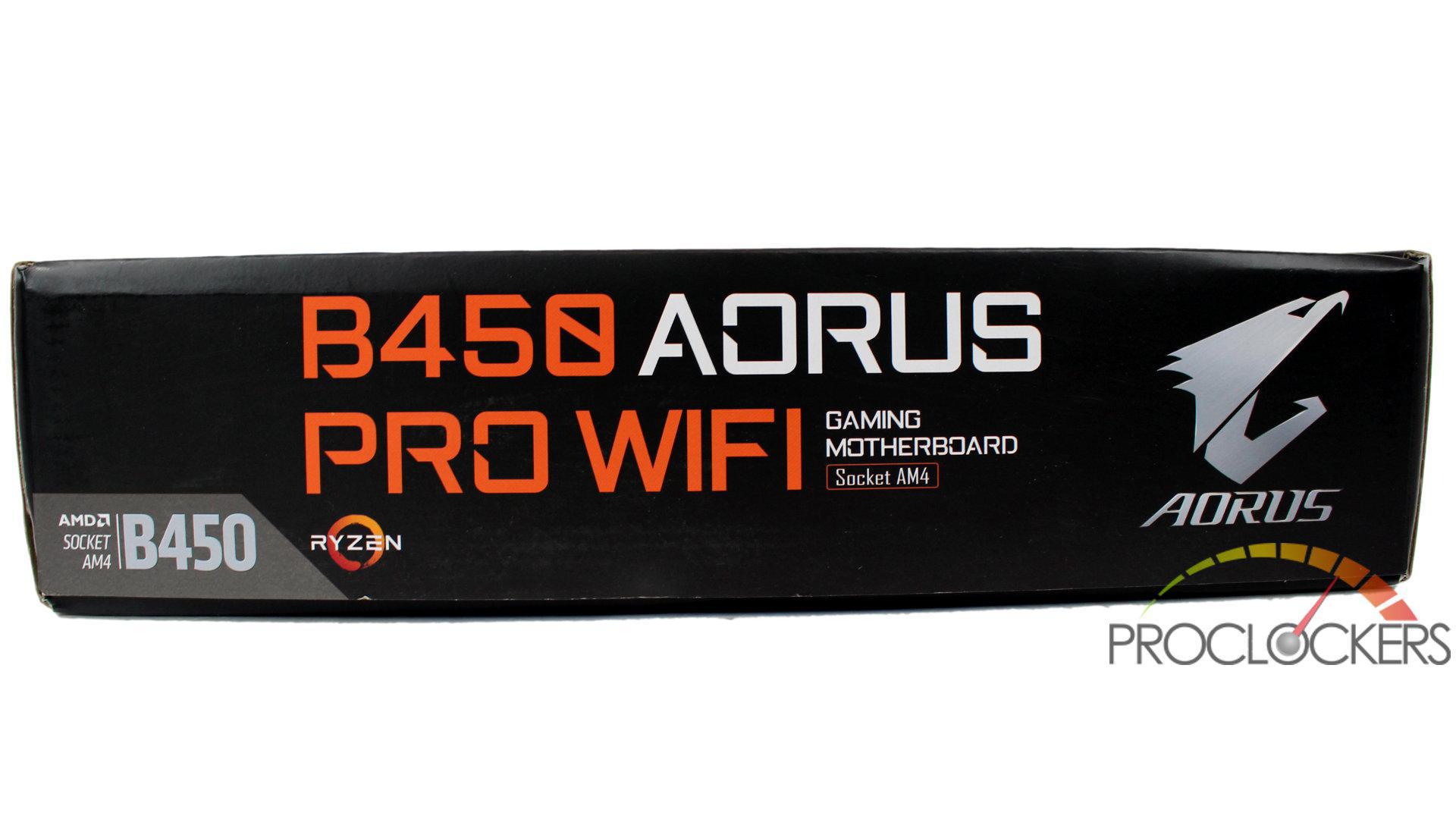 Three edges of the box shows just the model and the Aorus logo.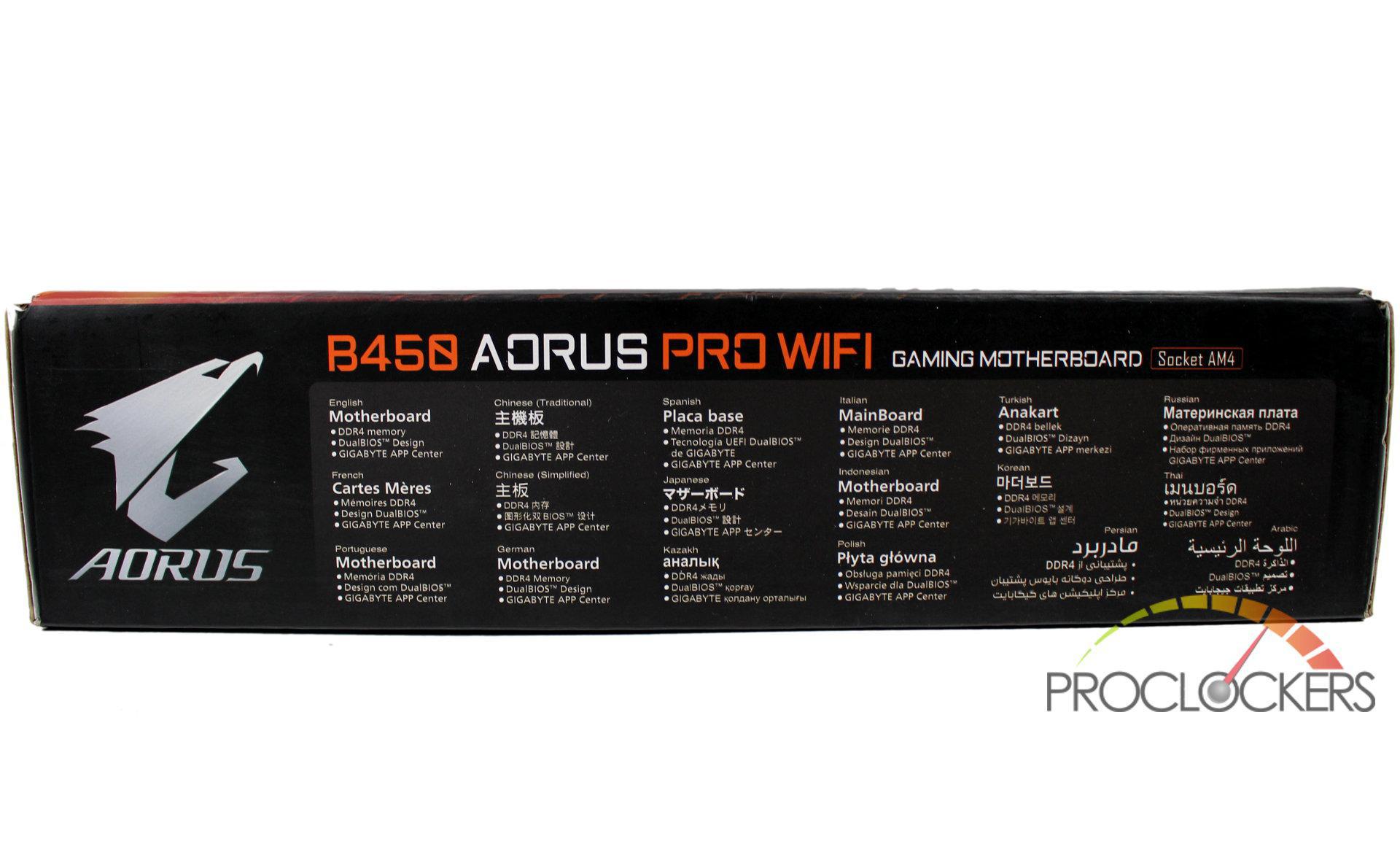 The last edge shows very basic specs in a multitude of languages.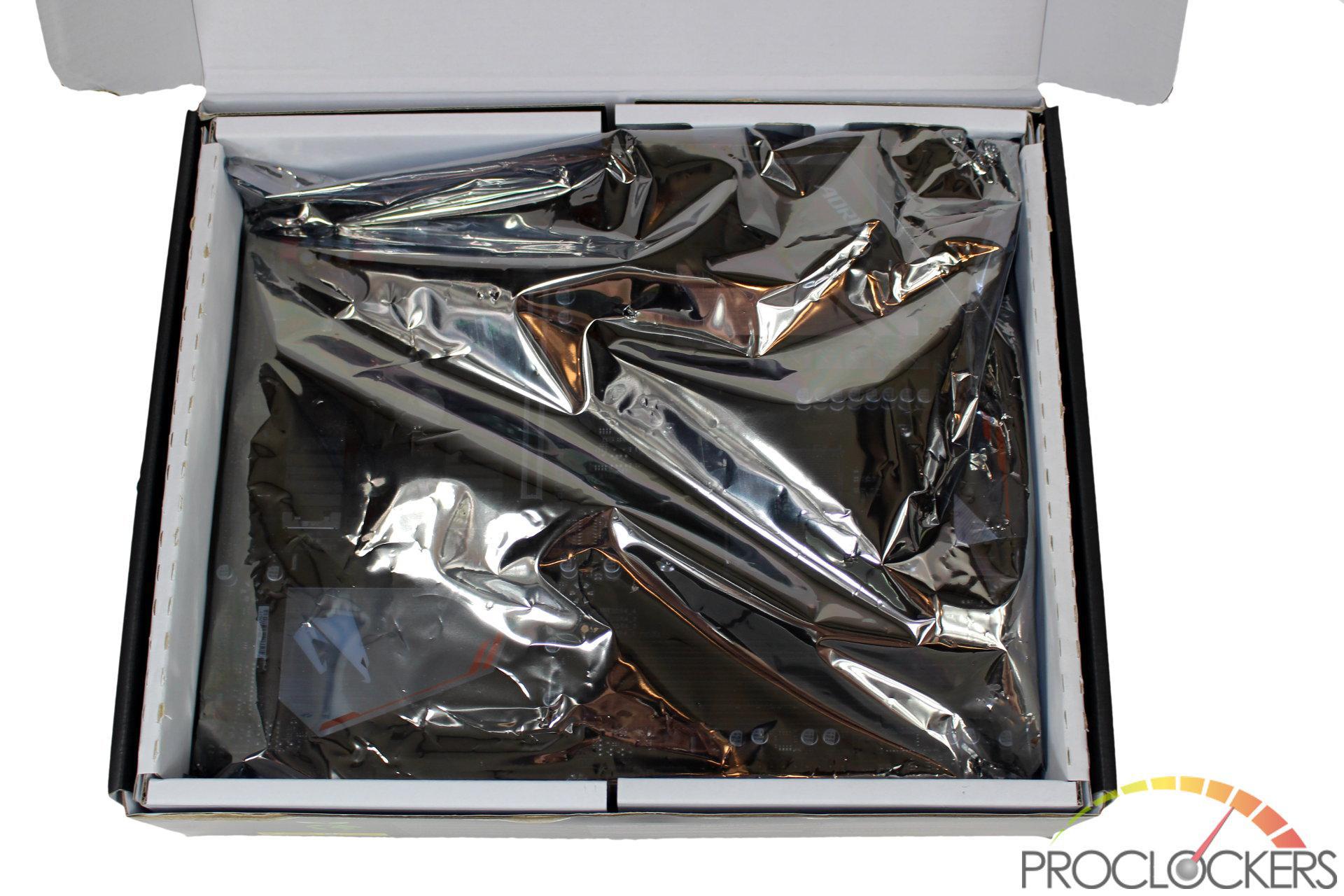 Opening up the box, we find the motherboard wrapped in an ESD bag and cradled in a cardboard tray.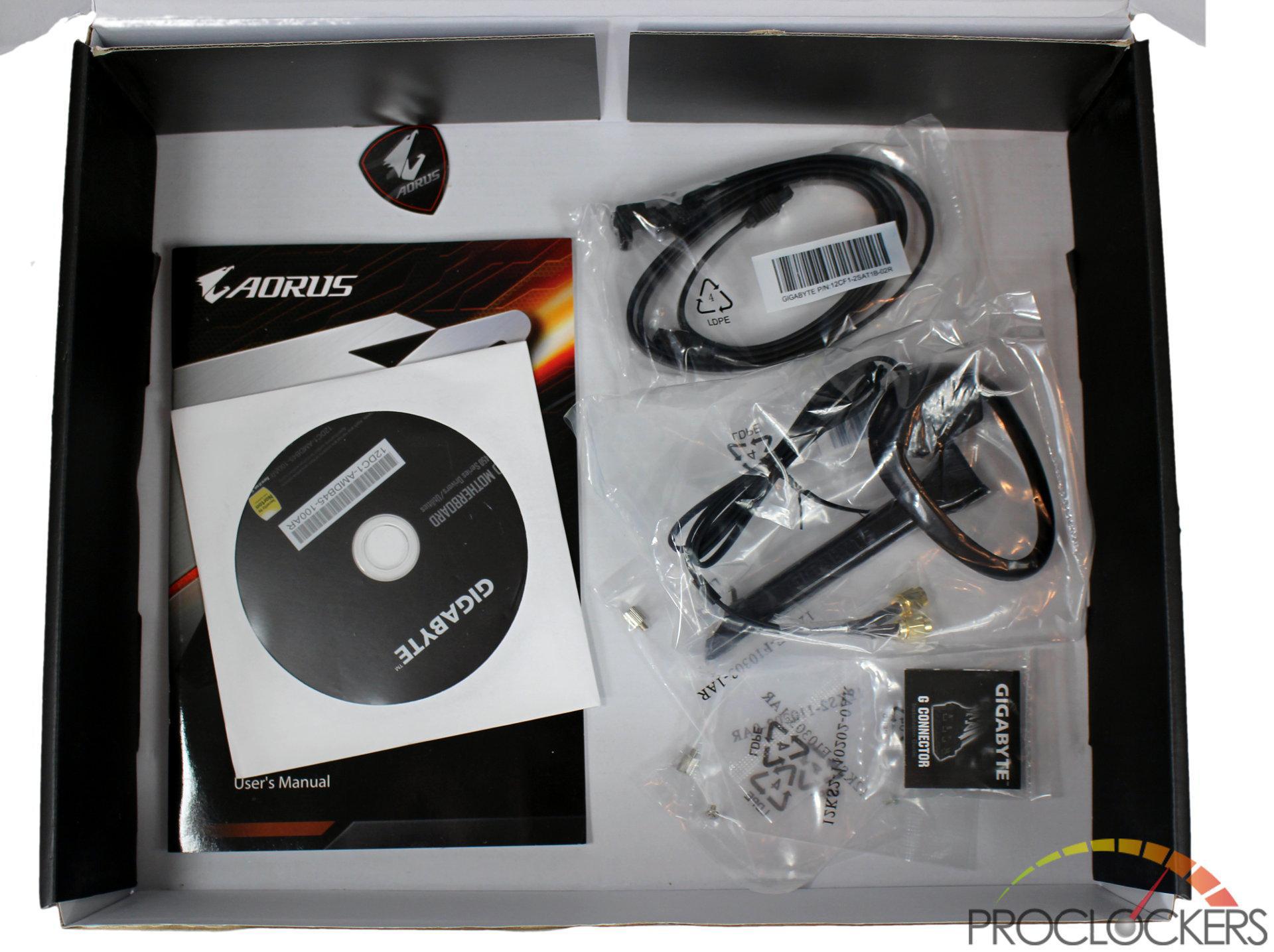 Under the tray is all of the documentation and 'goodies' included.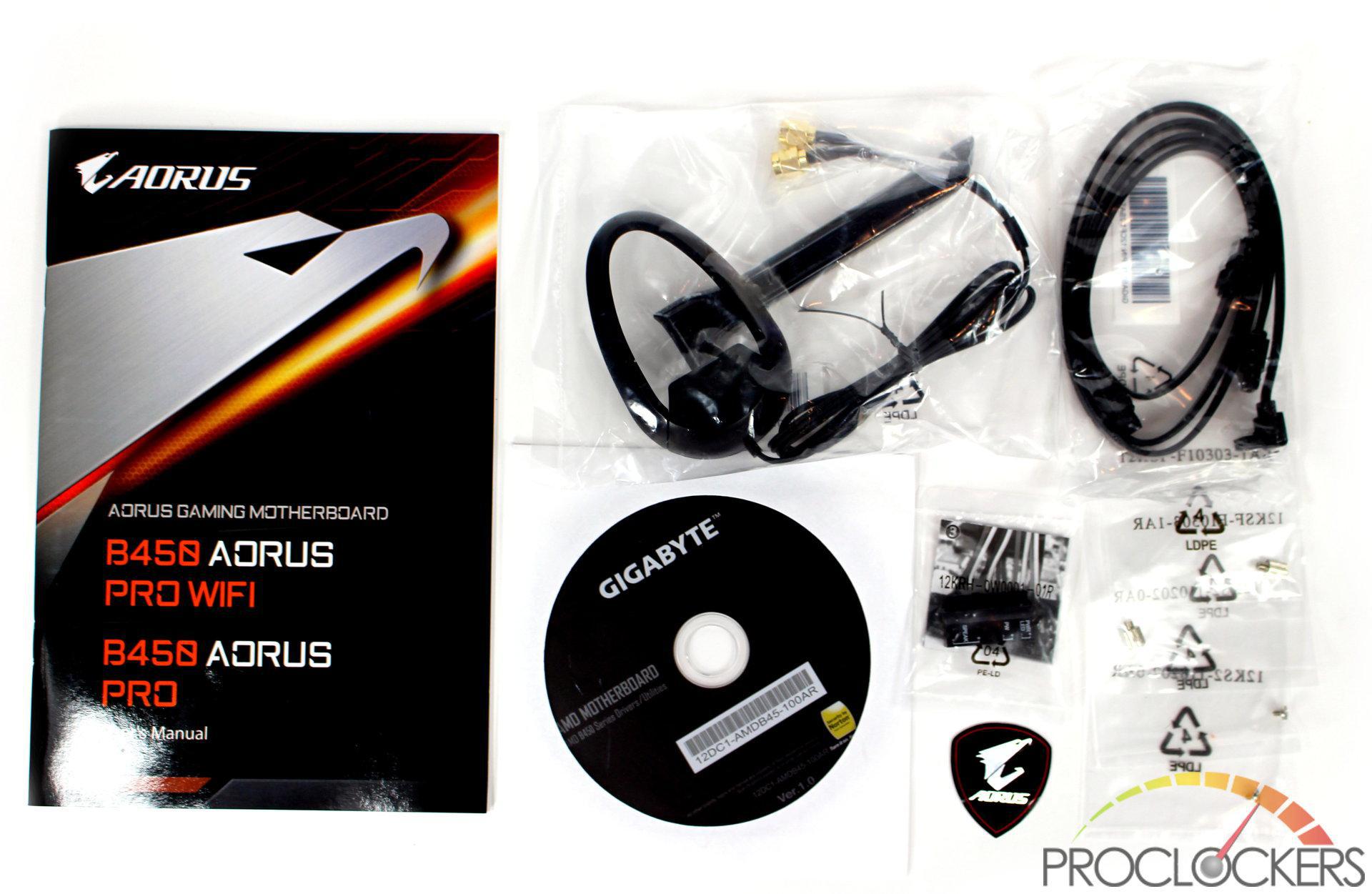 Inclusions in the box are pretty basic, but cover all of the bases. You get the usual manual, Driver disk, and a few SATA cables. You also get Gigabytes 'G-connector' that lets you snap all of your front I/O cables into it, and then plug them all into the board in one fell swoop. This is a very handy addition for anyone with a cramped case. The Wifi Antenna kit and some M.2 mounting hardware ride along with the Aorus case badge to round this list out.