System Configuration & BIOS
CPU: AMD Ryzen 7 2700X
Motherboard: Gigabyte B450 Aorus Pro WiFi
RAM: 16GB Corsair Dominator 3200Mhz
GPU: Galax GTX 1070 HOF
SSD: Samsung 850 Evo 256GB
OS: Windows 10 Professional X64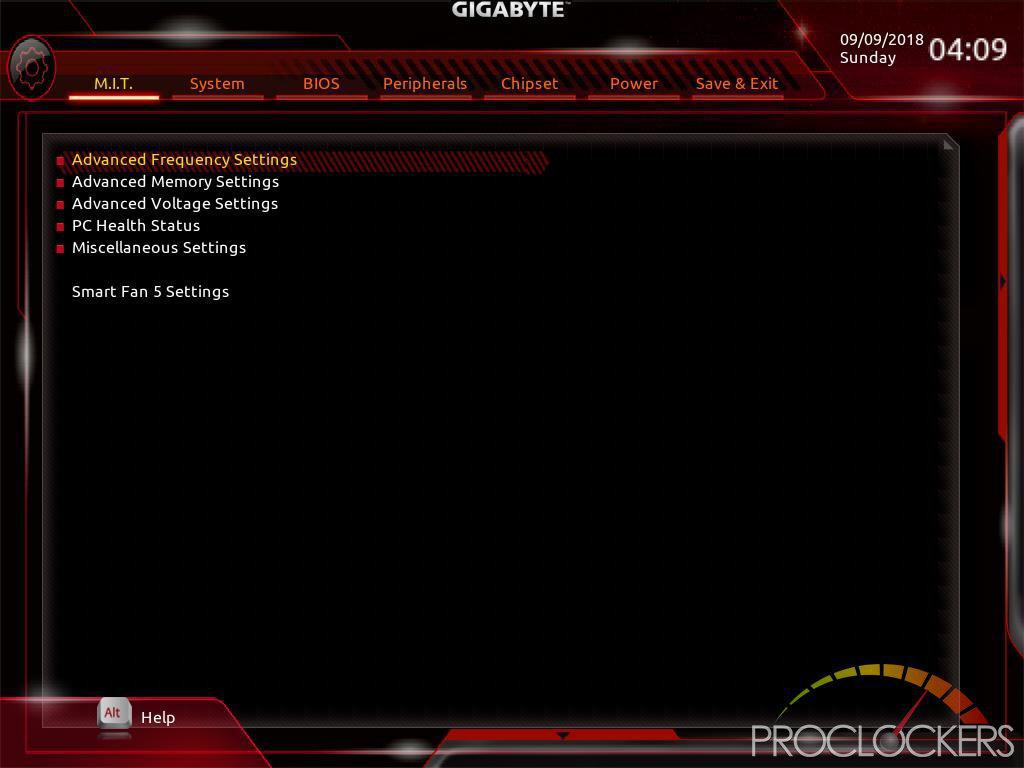 Almost everything you'll want to play with is under the M.I.T. tab in the BIOS.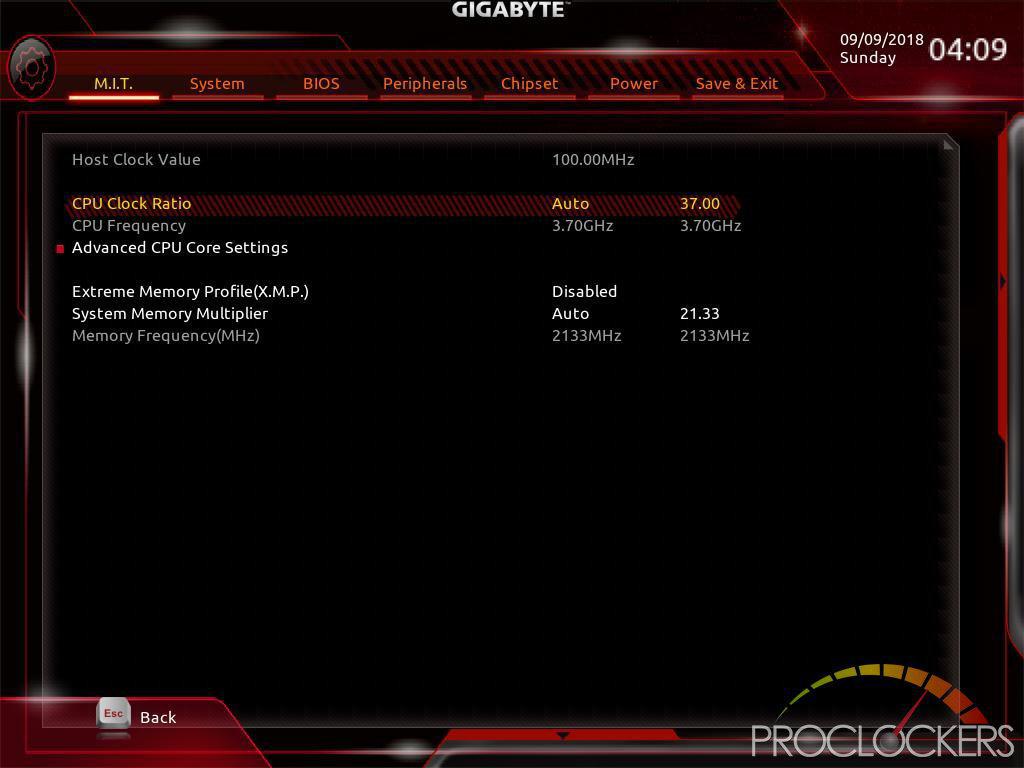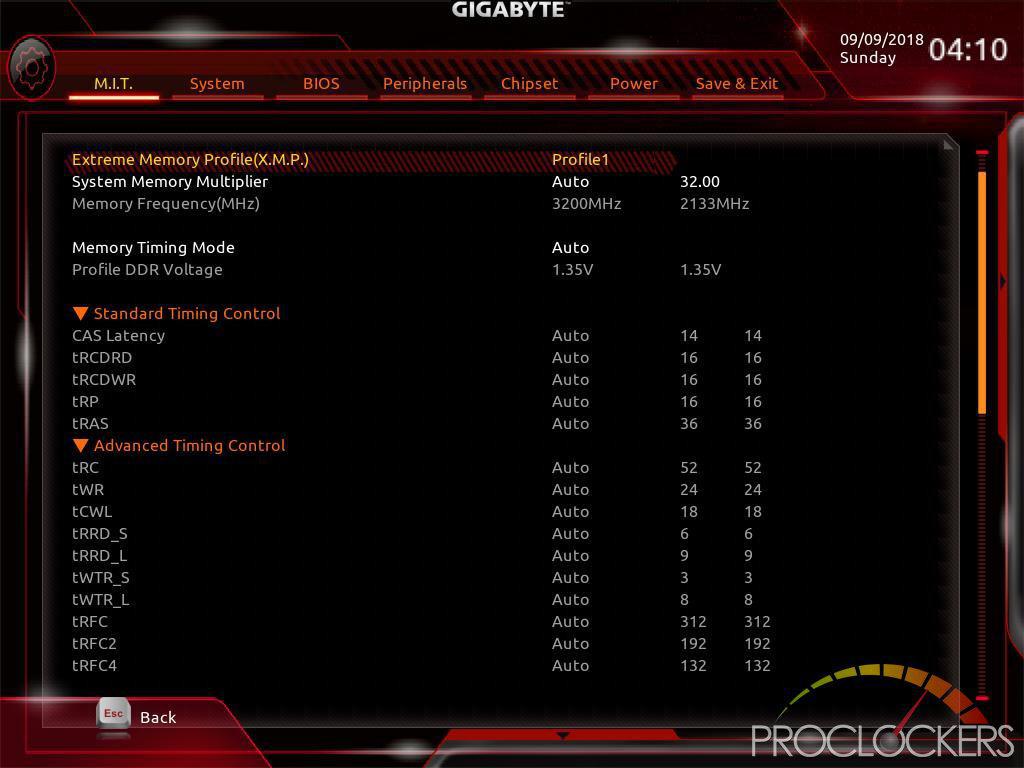 CPU and memory settings are under the first two sections, be sure to enable XMP on your ram while here.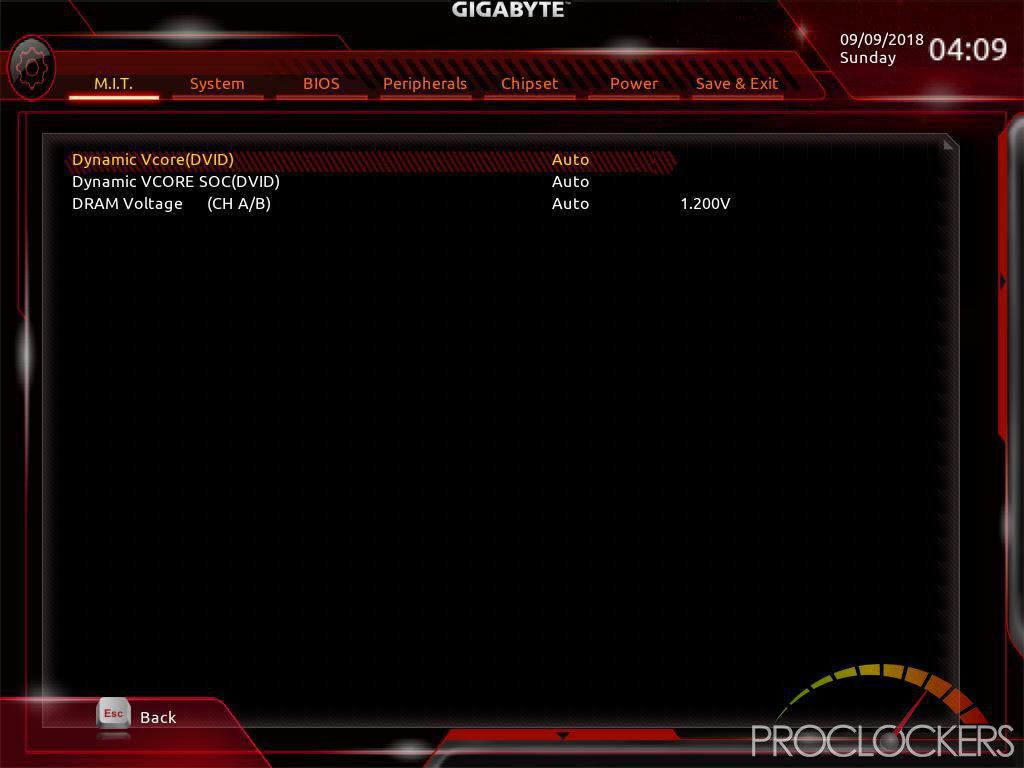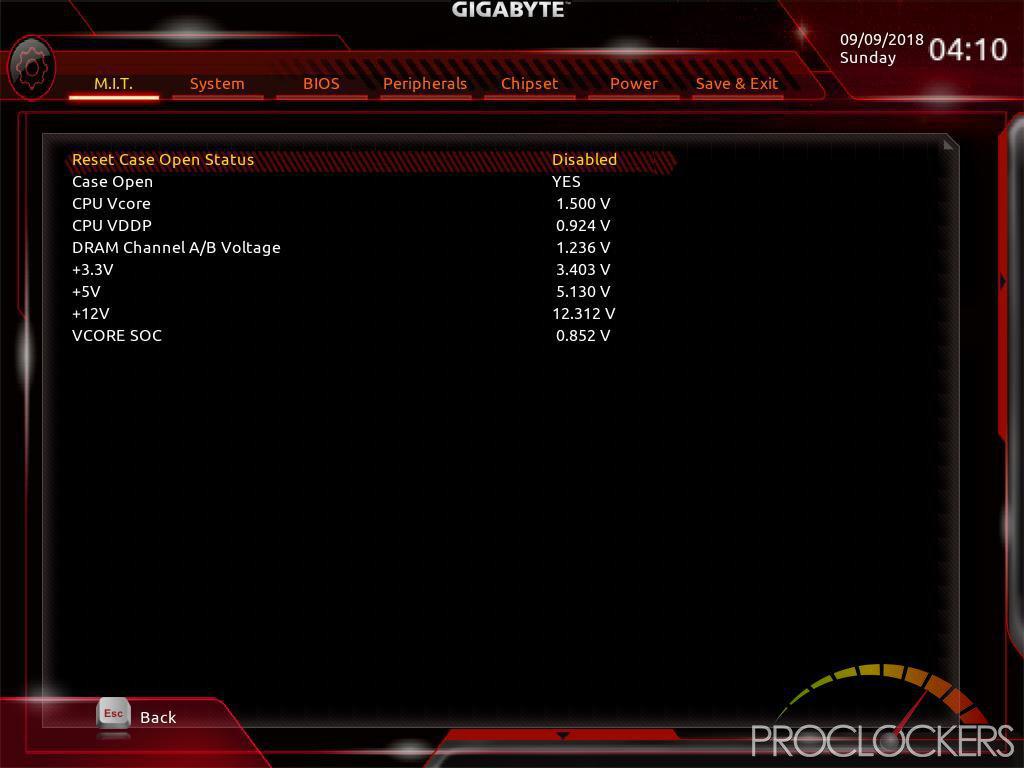 Lots of other miscellaneous settings are under here as well.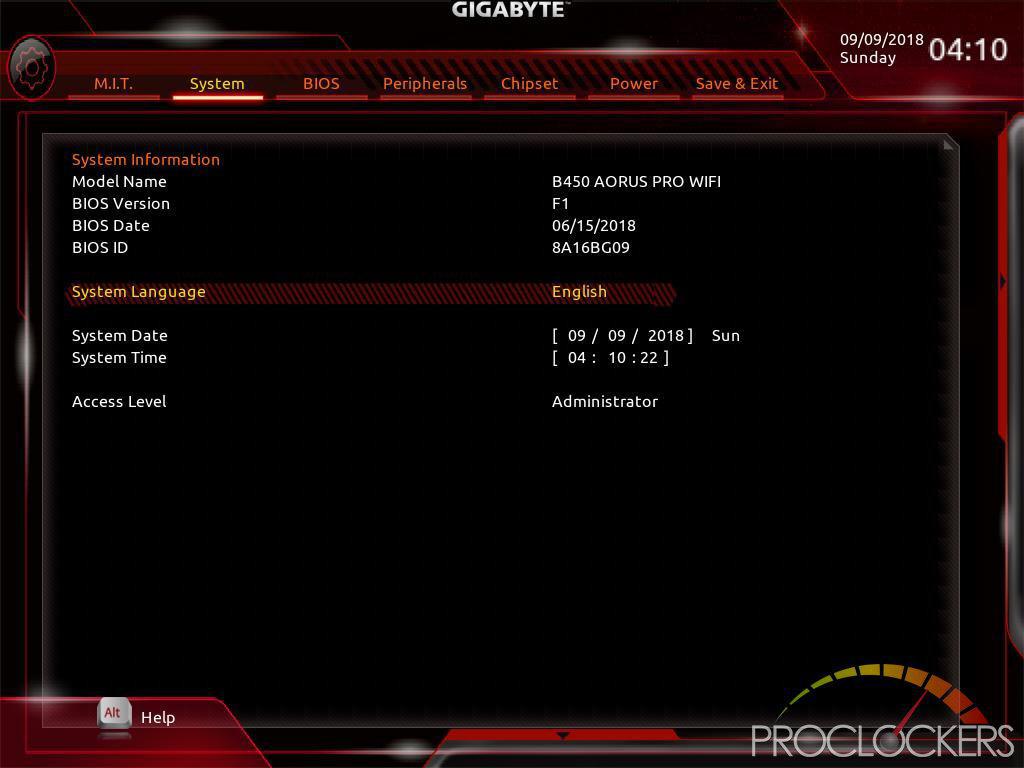 The system tab is the main information page.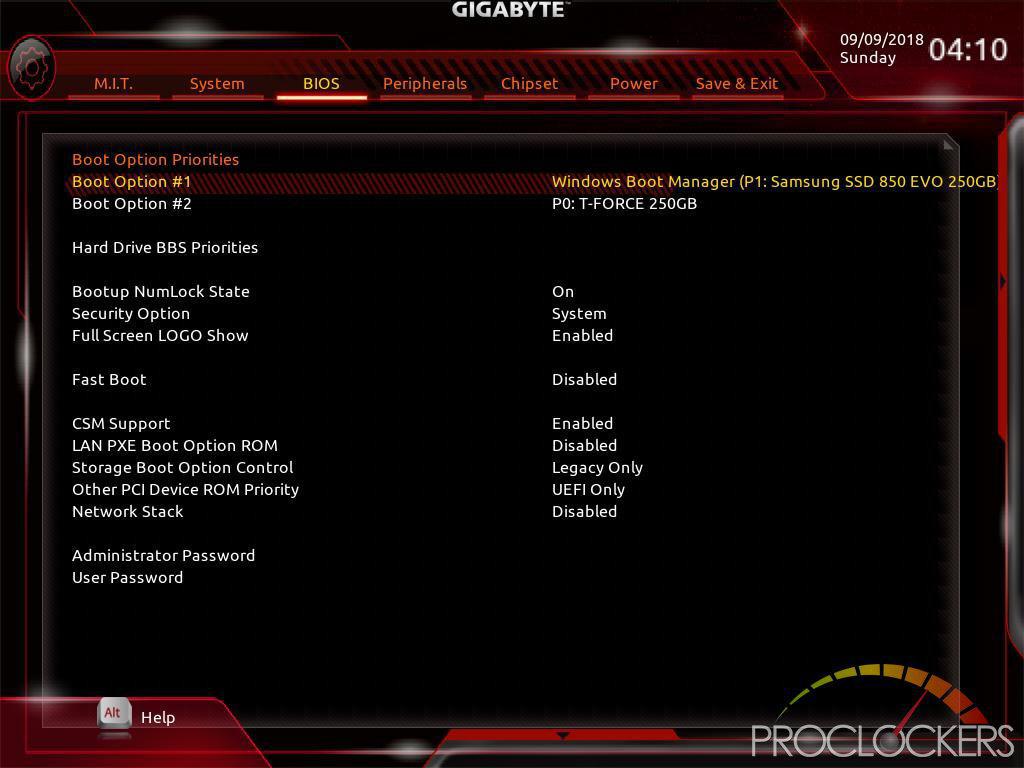 The 'BIOS' tab is more closely covering boot settings than general BIOS things.
Peripherals cover all of the onboard devices and are where you go to adjust things like storage configurations like RAID.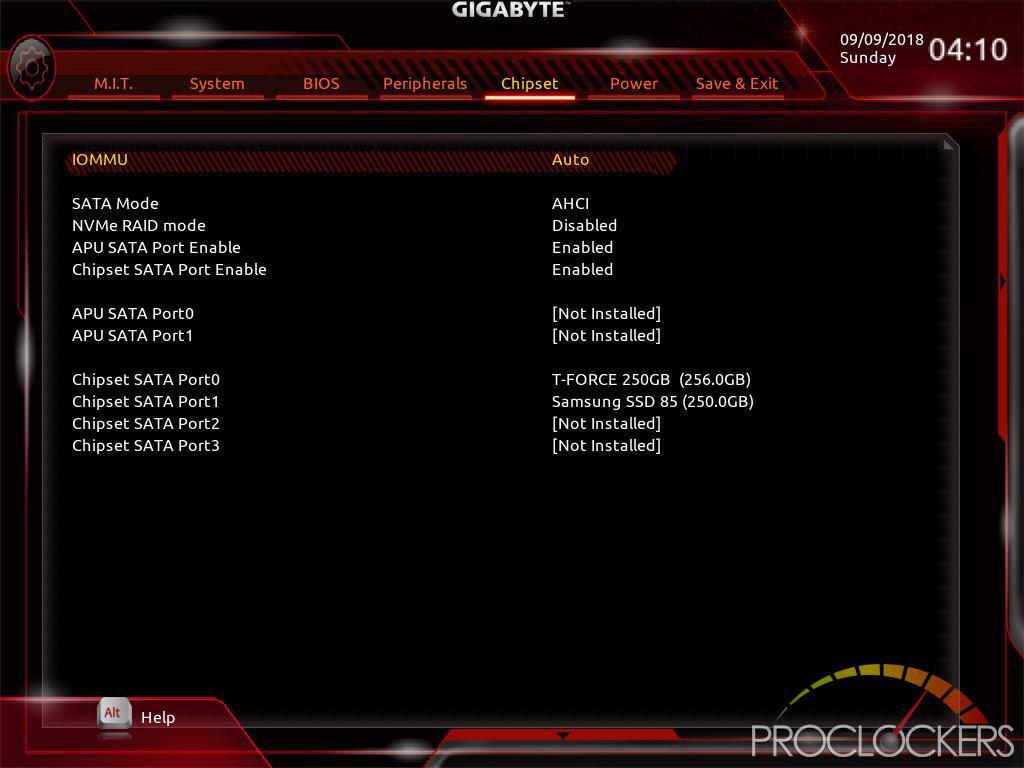 The Chipset tab handles a few rarely used but important items. Intel's Virtualization tech 'VT-d' can be disabled from here if needed.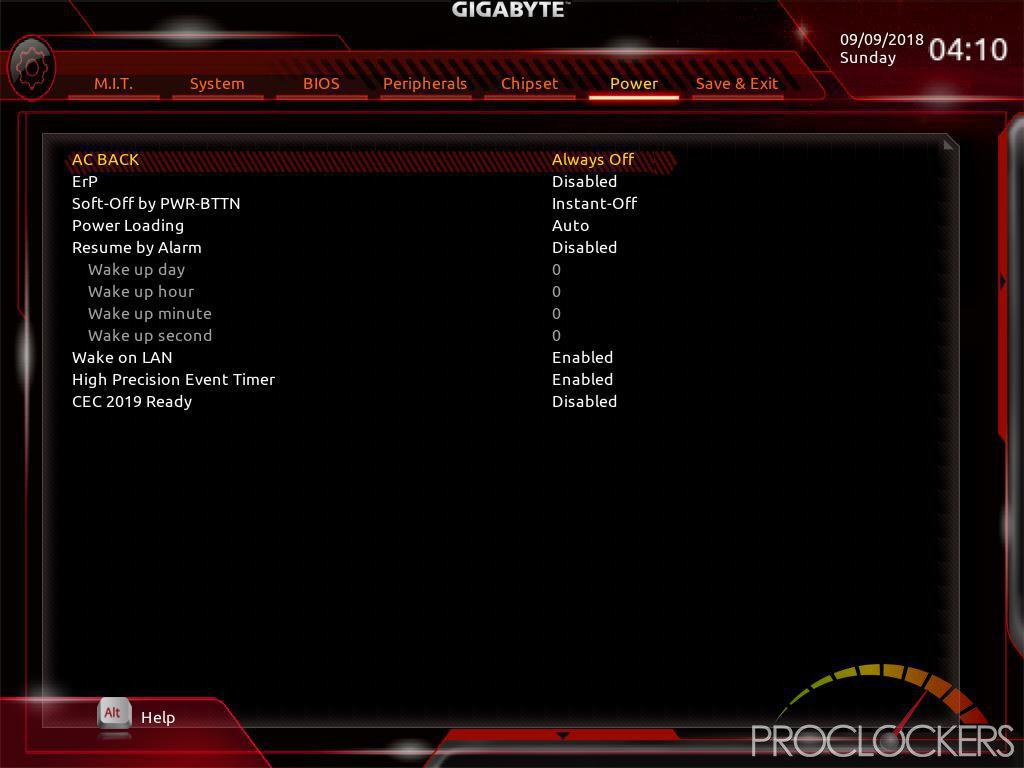 All power settings can be adjusted under this tab.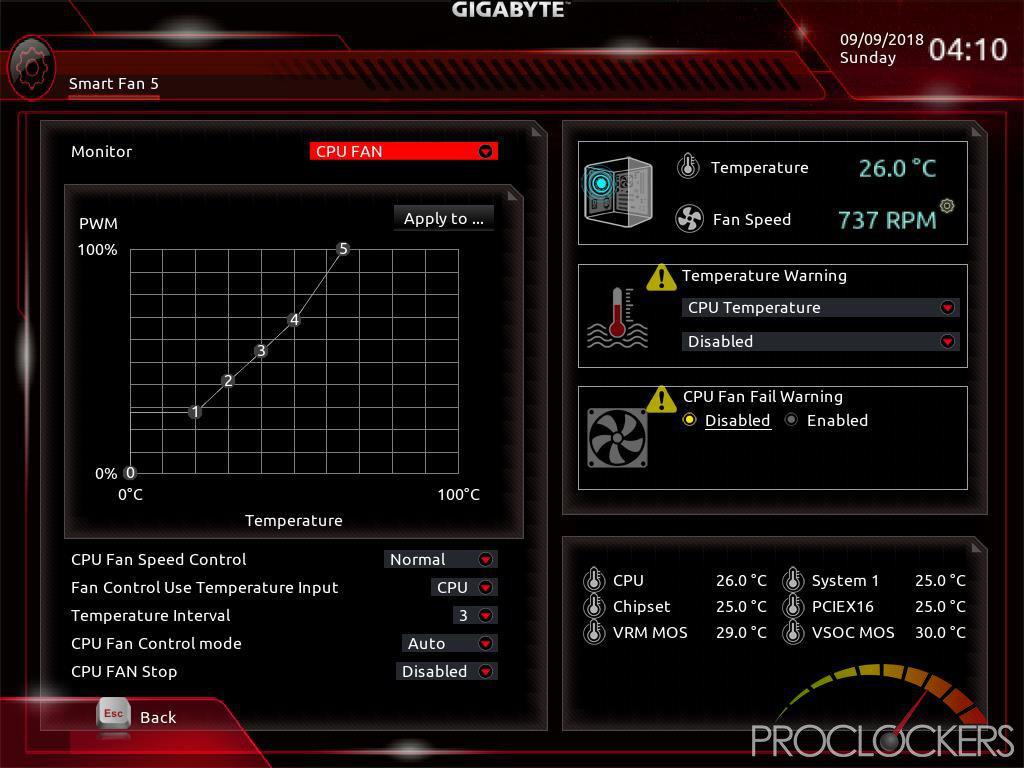 Smart Fan 5 is one item you'll want to check out for adjusting the fan and cooling profiles.