Packaging & Unboxing
The X570 AORUS Pro WIFI is packaged in a black box with orange and silver accents.  On the front of the box, we have a large AORUS logo taking up most of the box and in the lower left are some listed features. These features include:
AMD Ryzen 3000 Desktop Ready
12 + 2 Digital Power Phases
WIFI 6 Ready
PCIe 4.0 Ready
RGB Fusion 2.0 compatible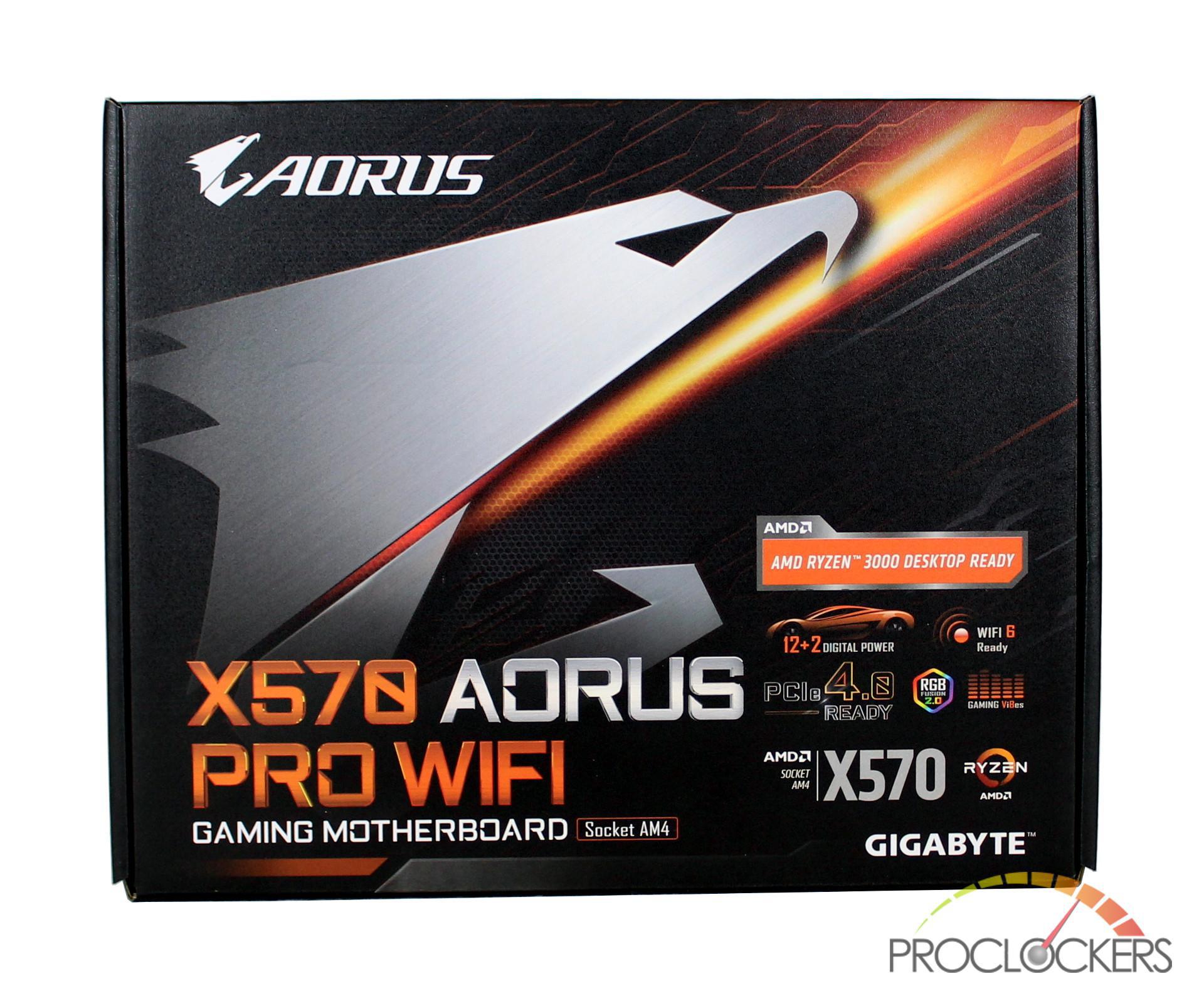 Moving to the back of the box, more details are provided about the features included with the X570 AORUS and we get our first look of the board itself. In the lower left-hand corner is a wireframe of the board's I/O panel as well as a specifications table for the AORUS Pro WIFI.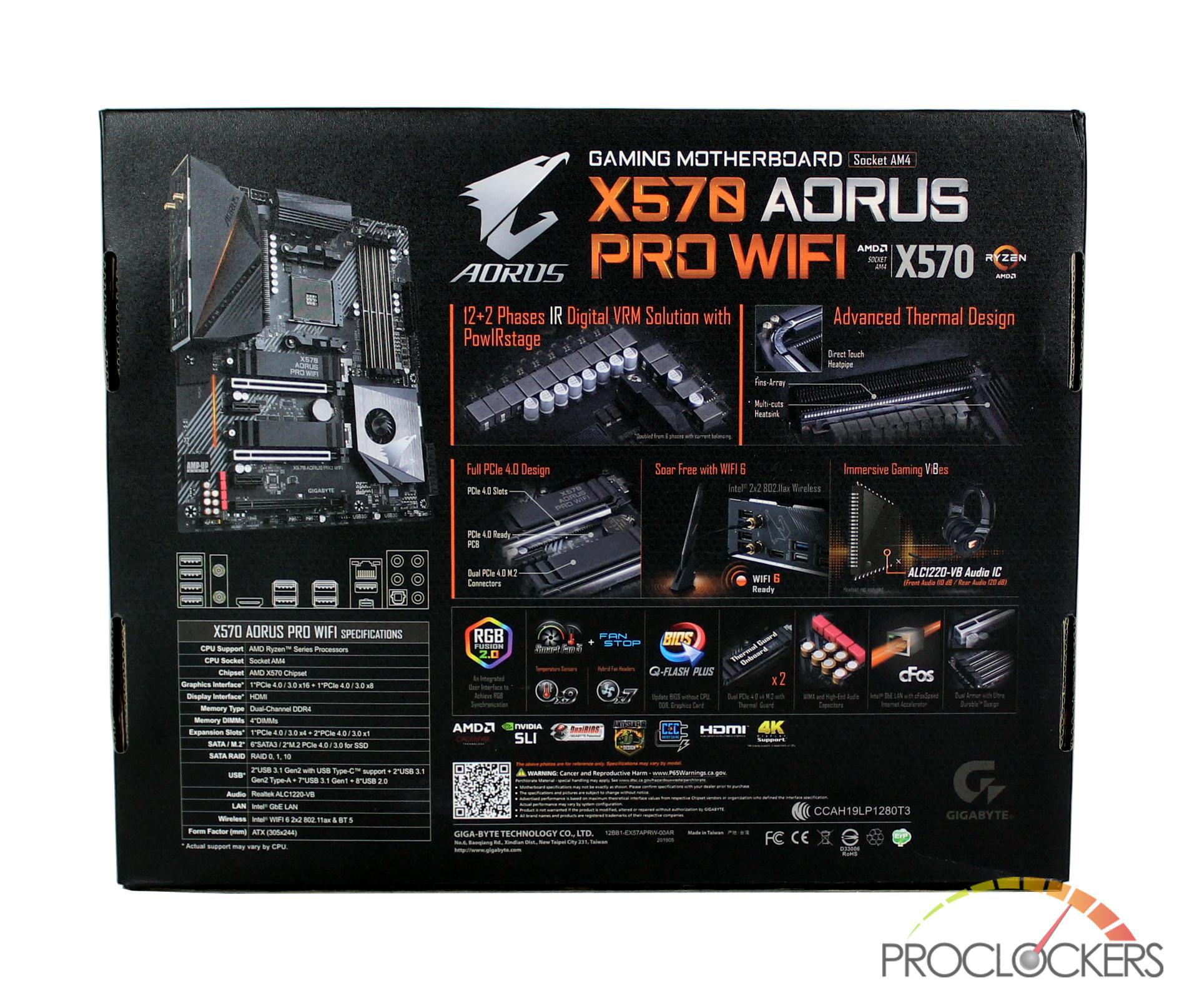 On the side, it lets you know that the motherboard is an AM4 socket and is compatible with DDR4 memory and includes a dual BIOS design.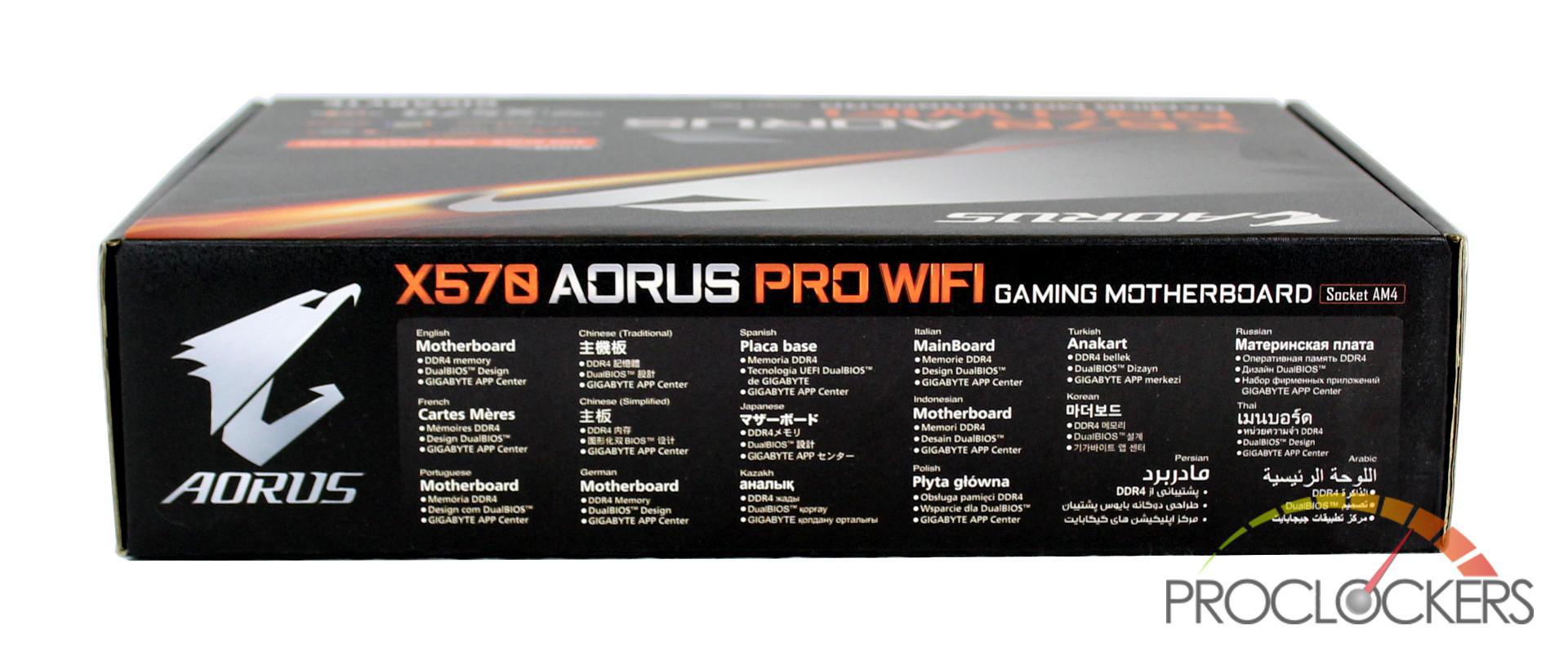 Opening the box, we find the X570 AORUS neatly wrapped in an anti-static bag and stored in a cardboard tray.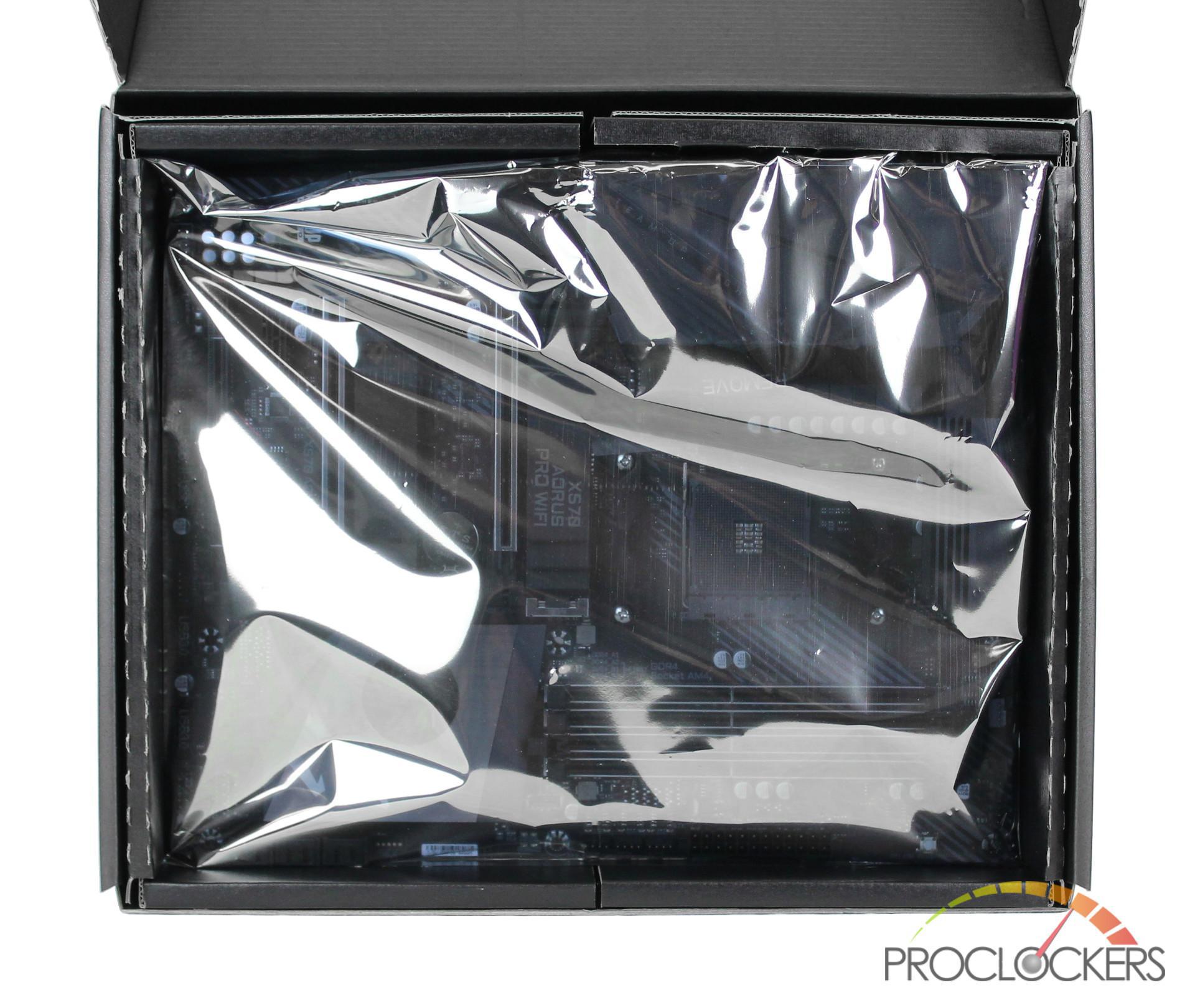 Removing the cardboard tray reveals all the included accessories for the X570 AORUS Pro WIFI. These accessories include:
User's Manual
Installation Guide
Driver/Software Disk
AORUS WIFI Antenna
SATA Cables
M.2 Screws
RGB Extension Cable
Gigabyte G-Connector