Final Thoughts & Conclusion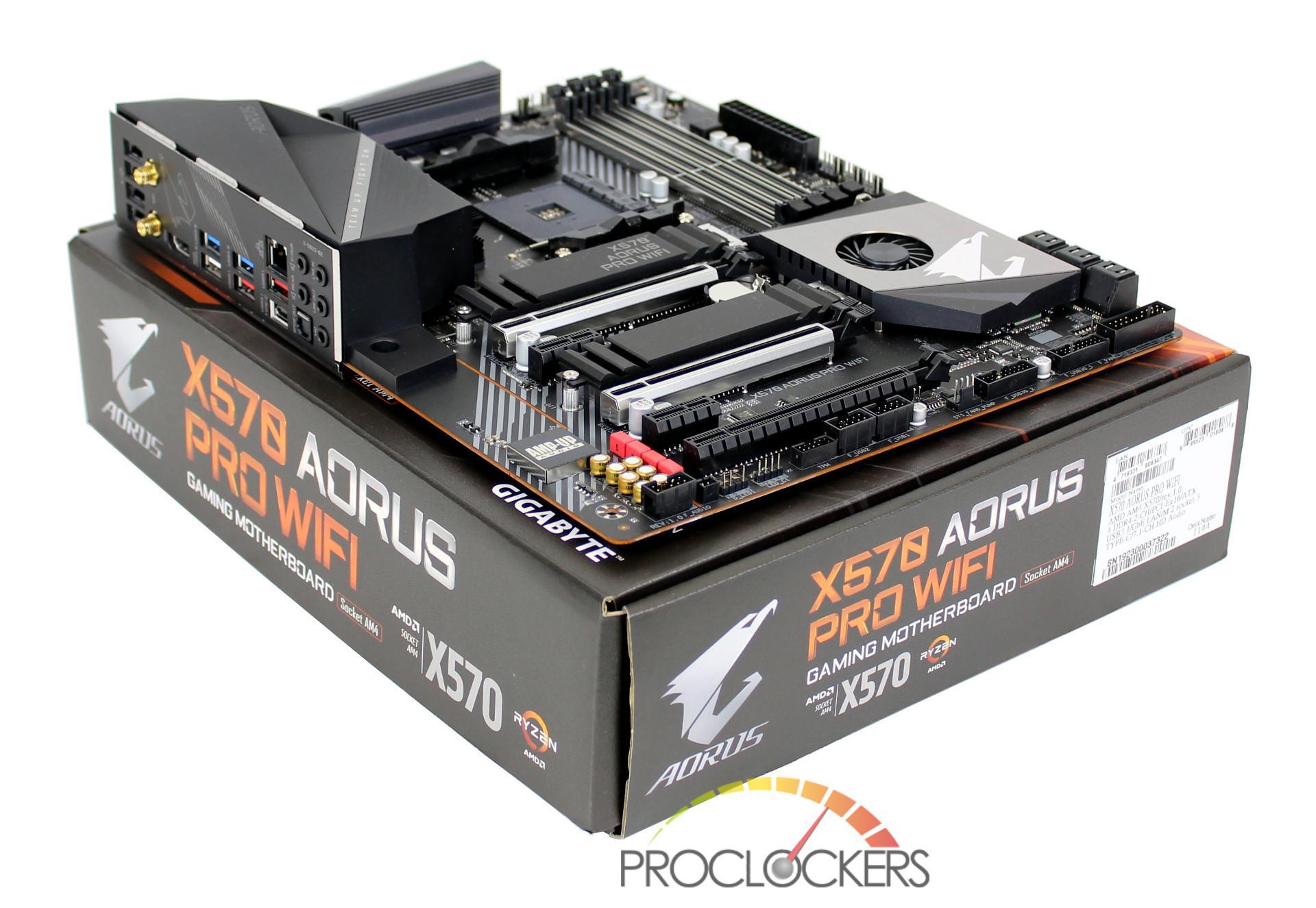 Just like Gigabyte's Z390 AORUS Pro motherboard, I was thoroughly impressed with the X570 AORUS Pro WIFI. I really love the extras that Gigabyte has included with this board such as the M.2 Thermal Guards, stainless steel reinforced PCIe/memory slots, custom AORUS antenna, and built-in back I/O plate. The X570 AORUS Pro WIFI also looks great and the black/silver aesthetic should have no problem fitting in with many build themes.
Performance-wise, the AORUS Pro WIFI excelled in many of our benchmarks, even taking top spot in a few. In gaming, we found it had no issues pushing your RTX 2060 Super to within 5-10 FPS from our 9900K benchmarks from the same card. This is exactly what I would expect from a 3900X when benched against an equivalent 9900K system. Once the benchmarks were completed, we starting overclocking our 3900X and the AORUS Pro WIFI enabled us to get the most out of our processor and memory. I was able to archive a 4.275 GHz all-core overclock on 3900X and pushed my 3200MHz memory kit to 3600Mhz with ease. Once the overclocks were in place, we saw an increase of 7% performance on CPU in Cinebench R15 and on average 10% more read/write/copy performance in the memory bandwidth benchmark.
Overall, the X570 AORUS Pro WIFI is an extremely solid board that handled the 3900X like a champ. It performed great in our stock benchmarks and even allowed us to get the most out of our 3900X with a 4.275 GHz all-core overclock. So anyone looking to take a dip into AMD Ryzen 3rd generation processor should give the X570 AORUS Pro WIFI a look.