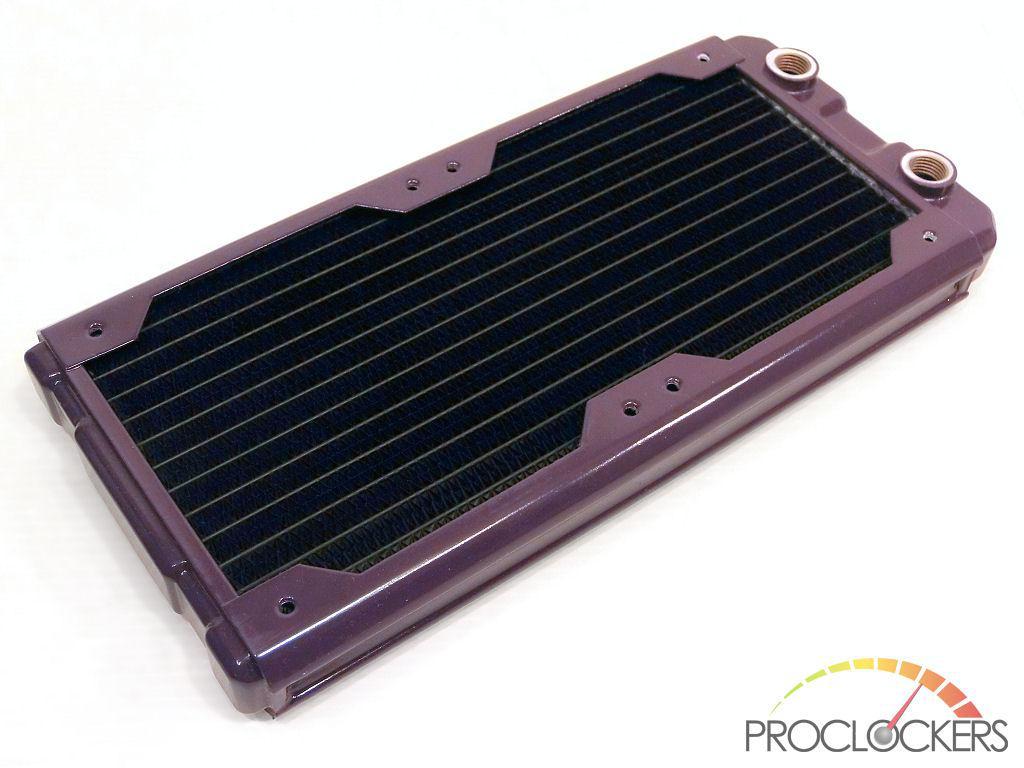 Introduction
Hardware Labs Performance Systems, Inc, is a pioneer in the computer watercooling industry. HWLabs was the first company to develop and manufacture the first radiators specifically designed for PC watercooling and is still the de facto benchmark in the business.
Their core philosophy remains to be the relentless pursuit of performance in the heat exchange industry, pushing the limits of design and engineering to provide our fellow enthusiasts and the industry with class-leading products and services.
Today we are taking a look at one of Hardware Labs newest products, Hardware Labs Black Ice Nemesis 240GTS radiator. The Black Ice Nemesis GTS is a continuation of the original GTS line. This Hardware Labs Black Ice Nemesis 240GTS is a bit different than the way it left the factory, it has been custom-painted by Performance PC's in Gloss Purple.
Hardware Labs' take on the Black Ice Nemesis 240GTS
The Black Ice® Nemesis® 240GTS® is designed for the professional casemod professional who takes a no compromise approach to performance, design, and build quality. Using the new Nemesis® platform makes it possible to take advantage of extreme triple-fan performance at ultra-stealth noise levels.
Performance PC's take on the Custom Painted Gloss Purple Edition
When that plain ole dreary black rad won't cut it, let us slap some paint on it!
Performance-PC's is proud to now offer the new Hardware Labs Black Ice Nemesis primered radiator line custom-painted in an assortment of colors in-house. For individual product model specs please see the individual radiator on the website for details.
Color choices:
Sunburst Yellow
Deep Blue ("Cool Blue")
Gloss Orange
Grabber Green ("Nvidia Green")
Gloss Purple
Please keep in mind we only spray the frame of the rad; not the fins and tubes which can hinder performance. If you don't see a color you're looking for available, we can pick up practically any color requested for additional cost. Please email Customer Service for details.
*Note: please keep in mind that this is rattle-can paint, and paint can scuff with little effort so please be careful when installing your rad; we are not responsible for damage to the finish once it's been shipped to you! May be slight delay in shipment due to required cure-time for paint; please understand this when ordering.
Let's take a closer look on the next page.