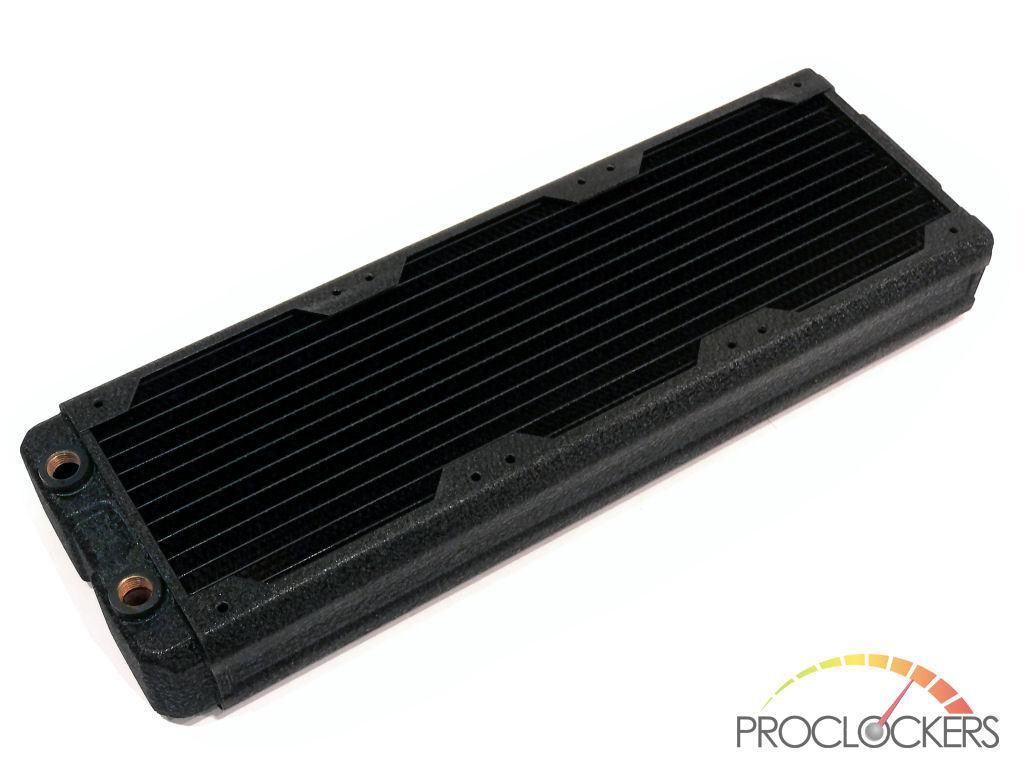 Introduction
Hardware Labs Performance Systems, Inc, is a pioneer in the computer watercooling industry. HWLabs was the first company to develop and manufacture the first radiators specifically designed for PC watercooling and is still the de facto benchmark in the business.
Their core philosophy remains to be the relentless pursuit of performance in the heat exchange industry, pushing the limits of design and engineering to provide our fellow enthusiasts and the industry with class-leading products and services.
Today we are taking a look at one of Hardware Labs newest products, Hardware Labs Black Ice Nemesis 360GTX. The Black Ice Nemesis GTX is a continuation of the original GTX line. Featuring a massive 54mm thickness and a new "Dark Matter" finish. A revised core promises improved flow and cooling over the previous versions.
Hardware Labs' take on the Black Ice Nemesis 360GTX
The Black Ice® Nemesis® 360GTX® is designed for the professional casemod professional who takes a no compromise approach to performance, design, and build quality. Using the new Nemesis® platform makes it possible to take advantage of extreme triple-fan performance at ultra-stealth noise levels.
Features:
120 mm x 3 fan Xtreme form factor two-pass radiator
398mm x 133mm x 54mm (L x W x H)
16 FPI 25 Micron Copper Fins
Now optimized for sub-800 rpm ultra-stealth fans
Supercruise optimizations for scalable performance with higher speed fans
15% more tubing area in the same Black Ice® GTX™ 360 form factor
Increased internal coolant flow rates
Standard G 1/4″ inlet/outlet fittings
Standard M4 mounting threads
Compatible with Black Ice® Xtreme III, Black Ice® GTX™ 360 radiators
Custom Dark Matter™ high quality finish
Fully ROHS Compliant
100% Made from conflict-free materials
Industry standard Black Ice® quality
Lifetime warranty against manufacturing defects*
Let's take a closer look on the next page.
#CommissionsEarned from Amazon
Support a Small Business