Packaging & A Closer Look

Like most of HyerpX's memory kits, the FURY RGB comes in a clear clamshell-style case with a sticker around the middle that shows the specs. Our Kit is a 32GB Kit consisting of 4x 8GB modules, two in each of two clamshells.

You can see through all of the packaging so you know exactly what you are getting. Opening the memory kit is as simple as unwrapping the red sticker from around the packaging.

Inside, we have four matching sticks.

Just like the non-RGB versions, the FURY RGB is wrapped in a low profile black heat spreader with a milled finish on the HyoperX and FURY logos.

The only notable difference is the milky diffuser on the top edge of each module.

The HyperX logo also serves to provide a good grip when installing and removing modules from your system.

The heat spreader also has quite a bit of subtle detail all around that gives a somewhat aggressive look.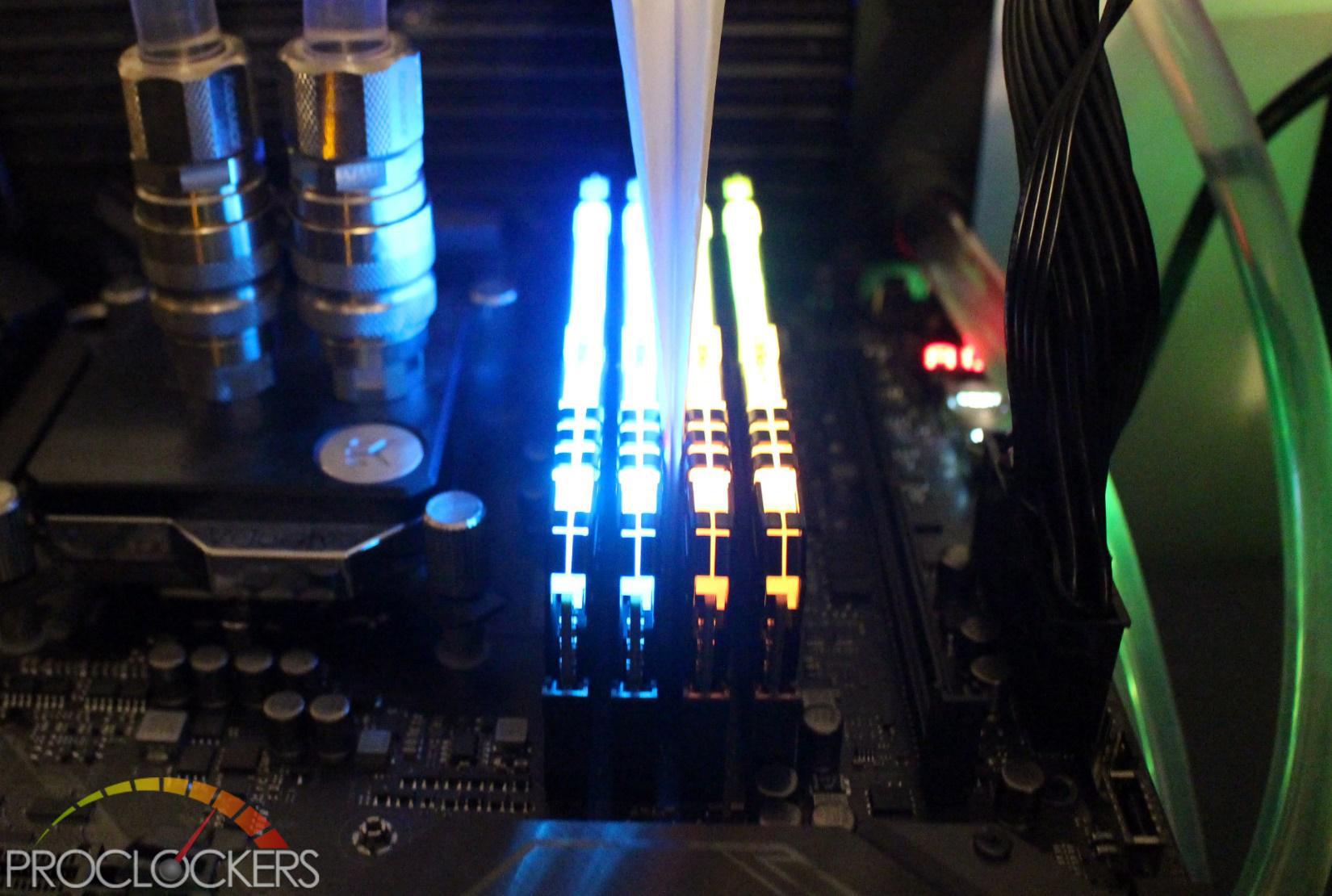 One hidden feature is optical synchronization light timing between modules. This keeps your lighting effects in perfect sync without the need for resource-intensive software running in the background. You can see how this works by slipping a piece of paper between the modules with the software not running and watching how fast the lighting drifts out of sync, a common problem for almost every other kit on the market. The very second you pull the paper out, the lights instantly snap back into perfect sync.