Introduction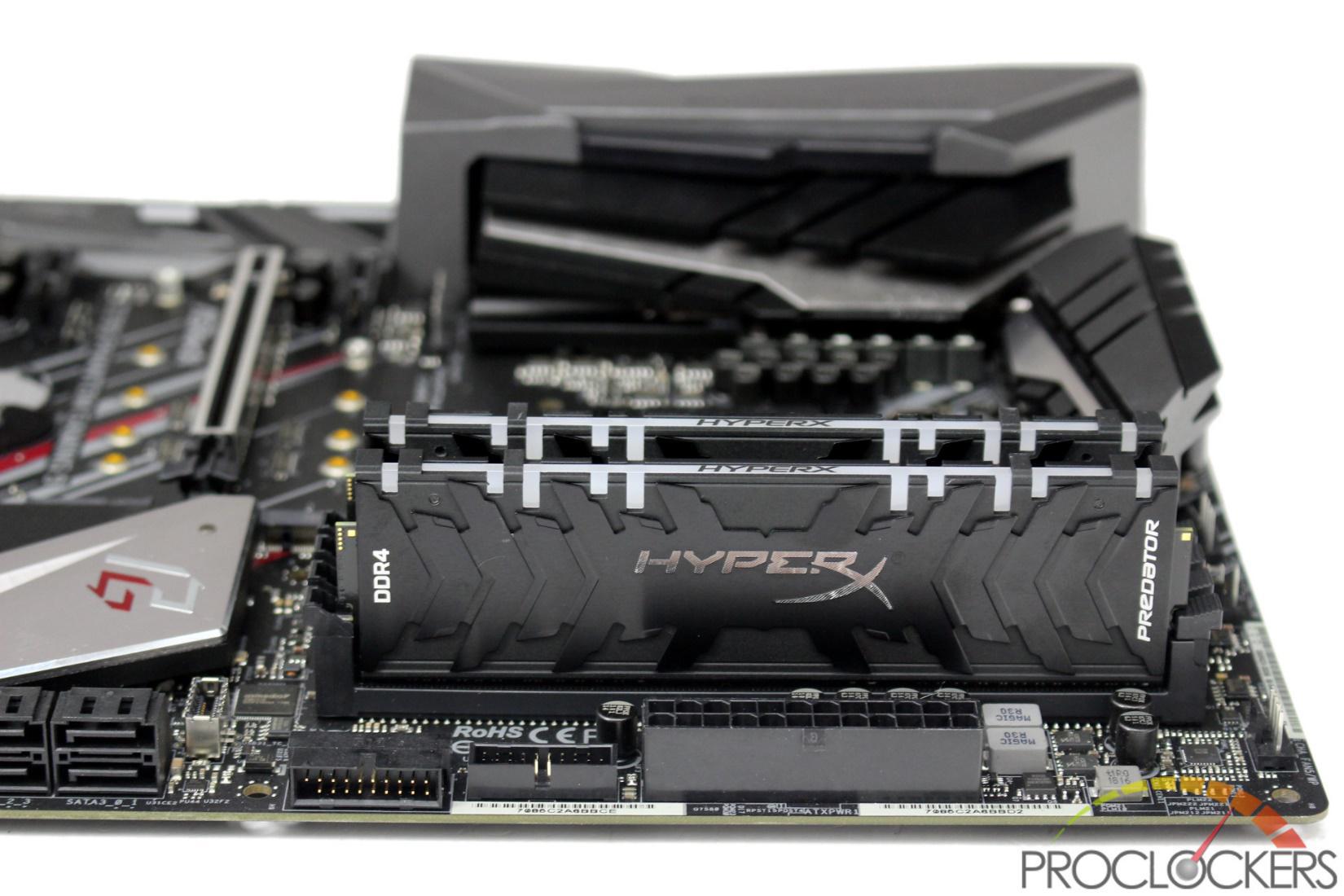 HyperX's Predator DDR4 memory has been one of our personal favorites for its bulletproof performance coupled with its subtle yet aggressive styling. As you can imagine, we were quite eager to check out the updated version topped with glorious RGB lighting. While memory was one of the first things in the computer world to get an illuminating facelift more than a decade ago, there has been one singular problem that has plagued it nearly from day one: the inability to reliably keep everything synchronized. Unless you have resource-hungry software working overtime in the background to keep your memory sticks synchronized, you end up with each module doing its own thing pretty quickly. HyperX's Infrared Sync is the first and only cable-free hardware solution to this aesthetically annoying problem. Invisible infrared transmitters on each module sync it to the one next to it without unsightly cables or unreliable software. The lighting itself can be set according to your preferences with your favorite motherboard RGB software.
ProClockers would like to thank HyperX for sending the Predator DDR4 RGB memory over to check out!
HyperX's take on the Predator RGB Memory:
If you're looking for the edge you need to stay atop the food chain, ultra-fast HyperX Predator DDR4 can provide the performance, while brilliant Predator DDR4 RGB will upgrade both your system's speed and style. Set up your unique look and keep it synchronized with HyperX Predator DDR4 RGB's Infrared Sync technology, no cables required. Predator DDR4's aggressive black heat spreader ensures that it both looks and stays cool. Boost your frame rate, keep your streams smooth, and power through your highlight reel rendering with speeds up to 4133MHz3 and low CL12–CL19 latencies. It's available in 4GB–16GB single modules and kits of 2, 4, and 8 with capacities of 8GB–128GB. The Intel XMP-ready and certified profiles are optimized for Intel's latest chipsets and are compatible with many of AMD's latest chipsets – just select the profile and you're ready to go. 100-percent factory tested at speed, and backed by a lifetime warranty, dependable Predator DDR4 RGB gives you the best of both worlds: extreme performance and maximum peace of mind.
Fierce black aluminum heat spreader
High speeds and low latencies pump out extreme DDR4 performance
Intel XMP-ready profiles optimized for Intel's latest chipsets
Backed by a lifetime warranty