Packaging & A Closer Look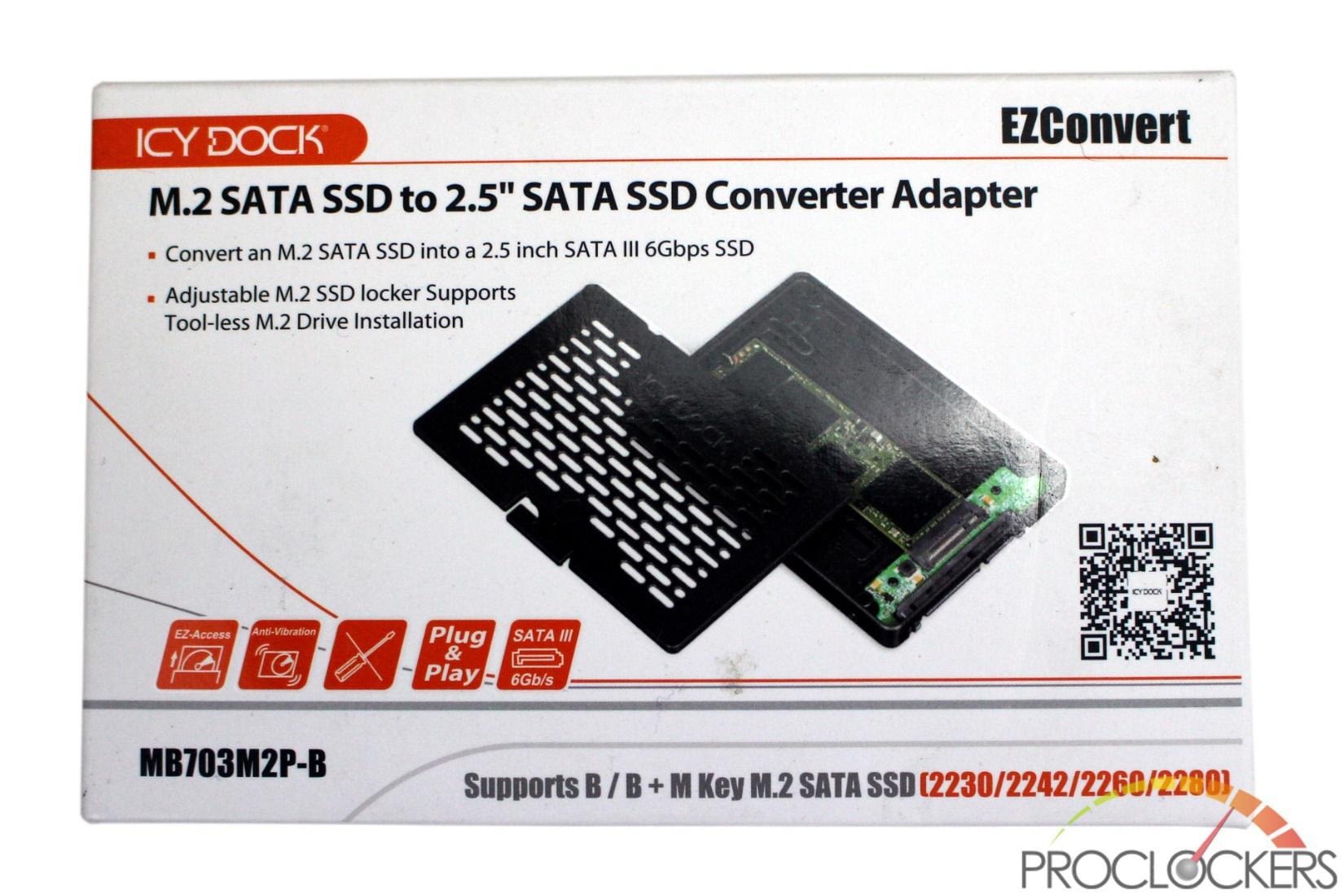 ICY DOCK's SATA M.2 to 2.5" drive adapter comes in a box not much larger than most 2.5" drives themselves and features an image of the adapter inside.
The back gives basic specifications in several languages.
The edges of the packaging highlight a few features.
Inside, the adapter sits in a clear plastic tray with a manual under it.
The drive adapter itself has a grill on both sides, and the top has a small tool-free catch to open it.
The back shows the standard 2.5" SATA connections, as well as an area in the center of the device that can be snapped out to accommodate a heatsink on the M.2 drive if needed.
Inside is a small packet with 4x mounting screws to mount the drive in most drive sleds or drive bays.
Our test drive, a Crucial MX 300 525GB SATA-III m.2 2280 drive snaps right into the drive with zero effort.
The lid snaps right back on and you can see the drive inside through the grill. That's it, your drive is converted.