Packaging & Unboxing
The ZOOMFLOW 240 comes in a black box with the front showing the cooler with its rainbow RGB effect on the fans and pump cover, and to the bottom left are some of its notable features.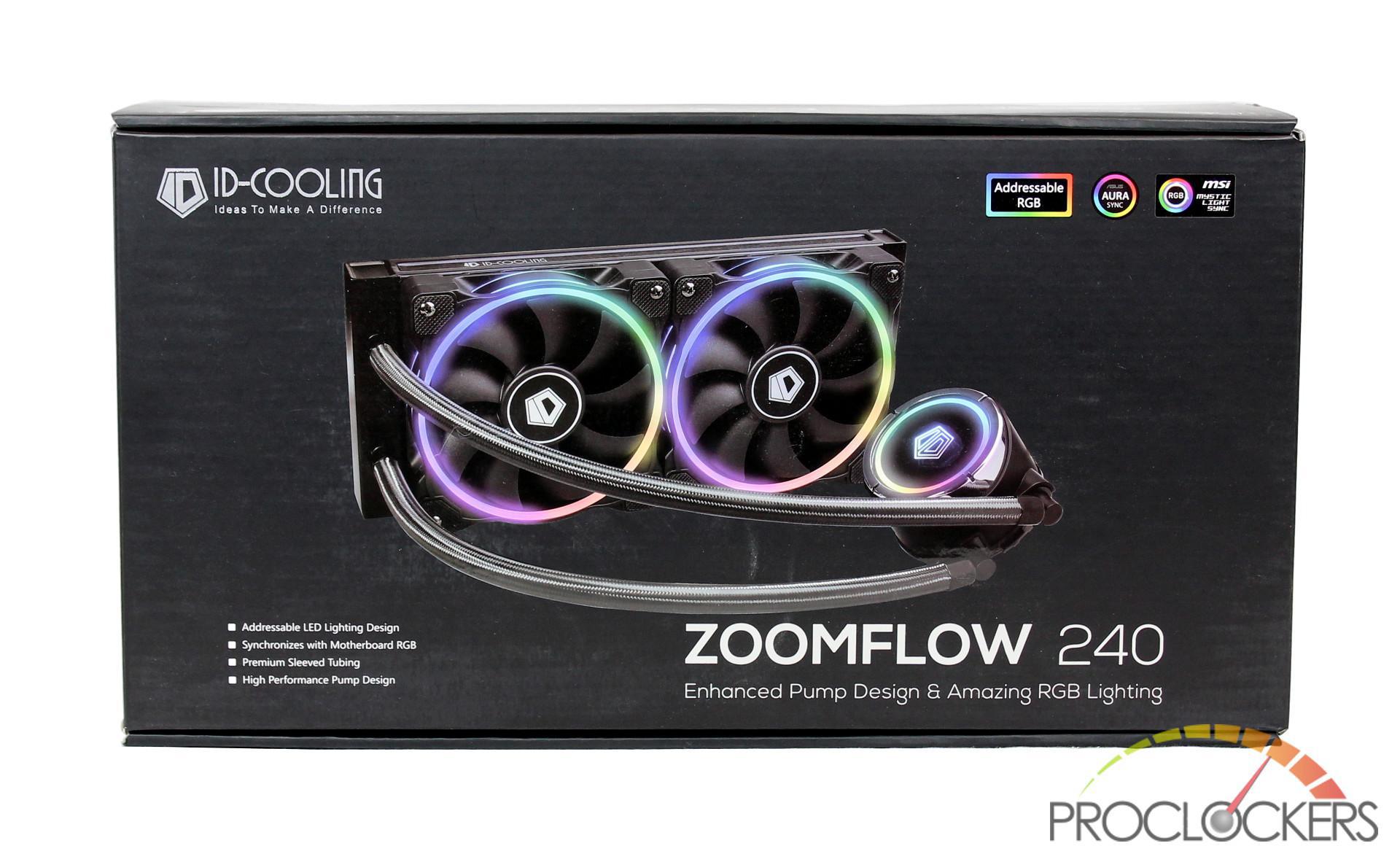 On the side of the box, it describes its features in a little more detail and is provided in 4 different languages.
On the other side of the box, you're presented with wire diagrams of the ZOOMFLOW 240 at a variety of angles. Also included in the wireframes are measurements for both the radiator and cooler/pump.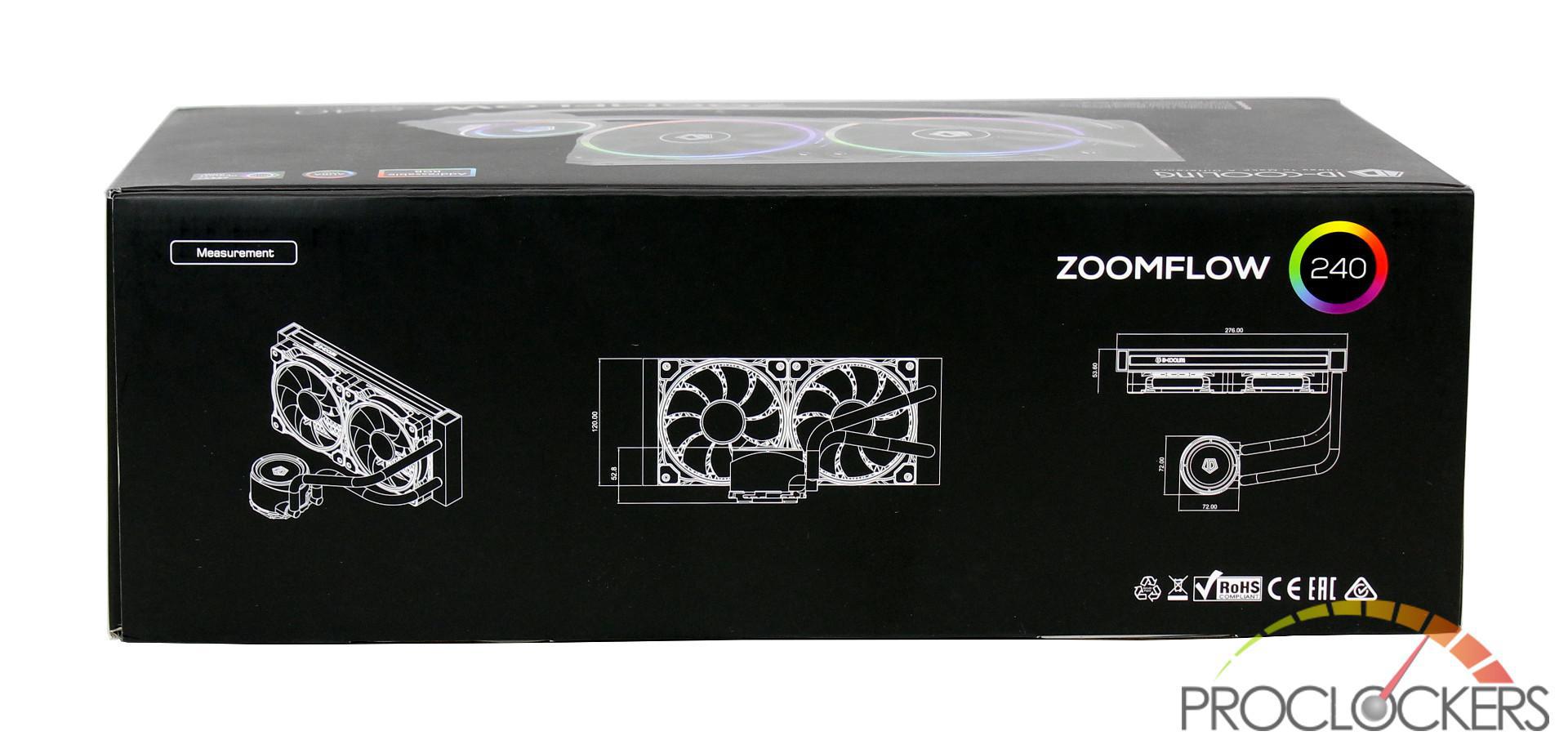 The bottom of the box gives a detailed list of specifications as well as the socket compatibility of the cooler.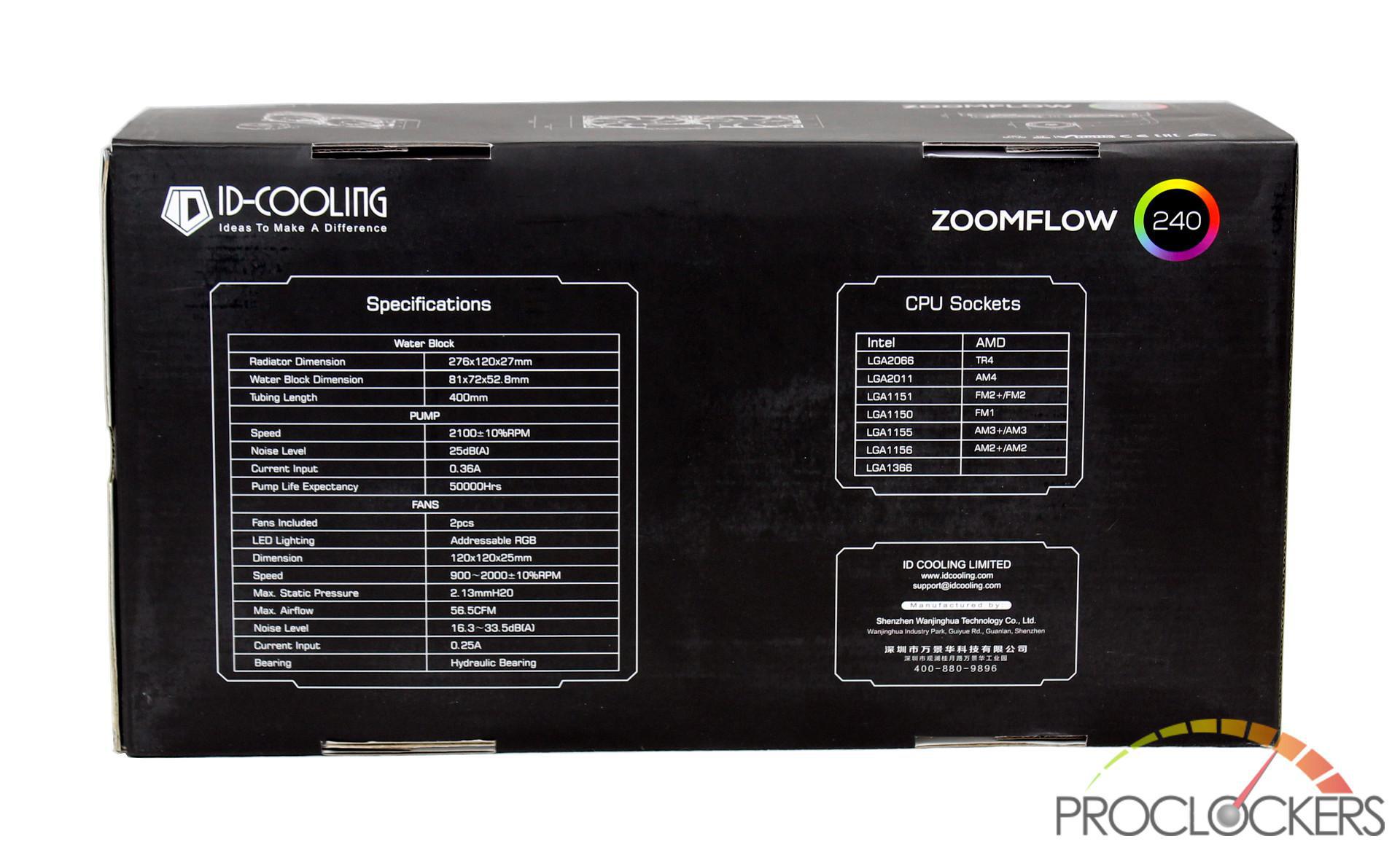 Opening the package, the ZOOMFLOW 240 is encased in molded cardboard and its components are wrapped in plastic.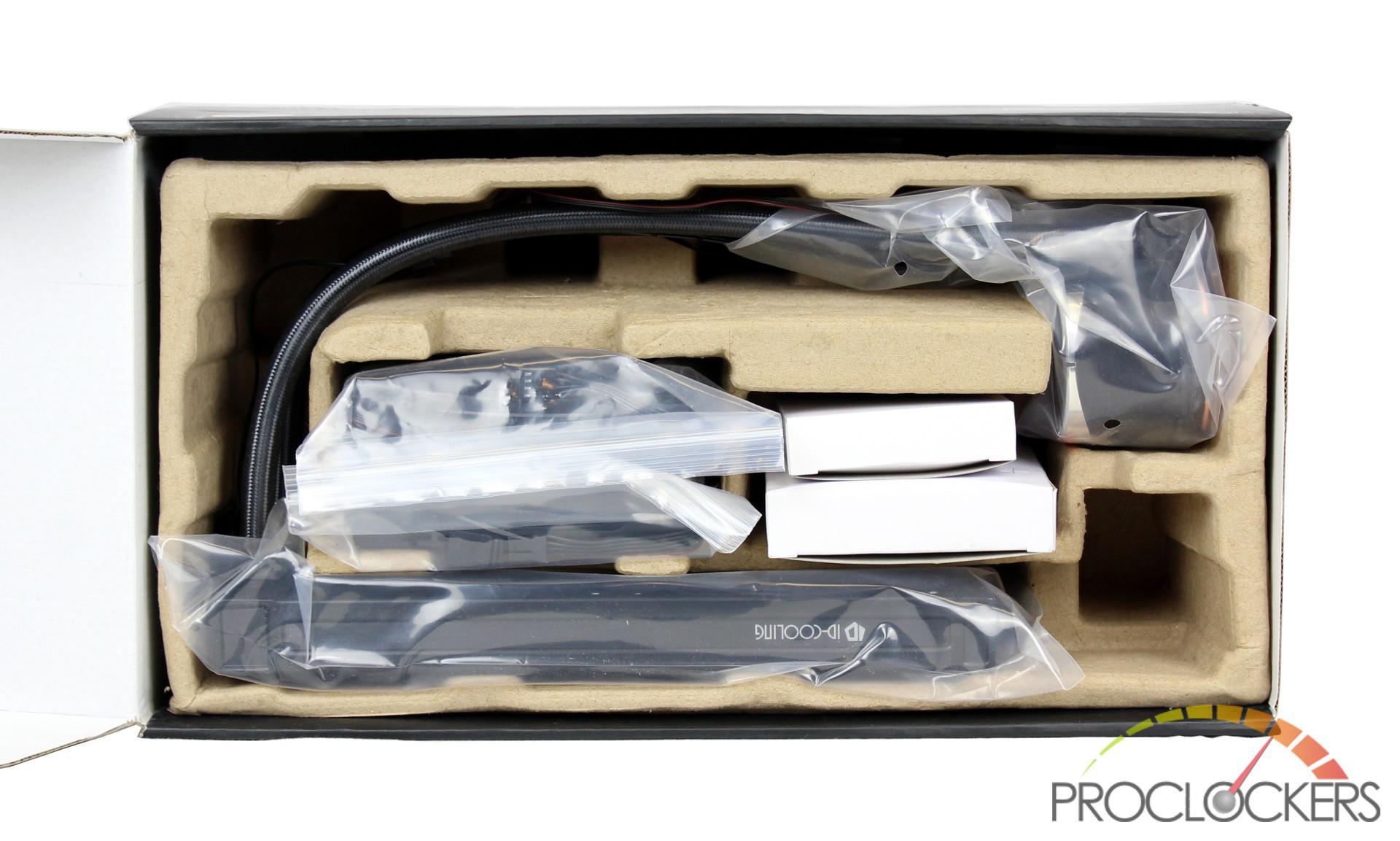 In addition to the ZOOMFLOW 240, other accessories included are:
2 x 120mm ZF-12025-RGB fans with adhesive padding
Intel/AMD CPU mounting hardware
PWM fan splitter cable
RGB splitter cable
RF RGB Controller with receiver
Thermal paste