A Closer Look
Once we removed the ZOOMFLOW 240 from the box, the first thing that got are attention was its tube length. In various other AIO's we have always found the tube length to be just a little too short and in the ZoomFlow, the 400mm tubes are definitely welcomed. Looking at the radiator, it's painted matte black with white ID-COOLING branding on its sides.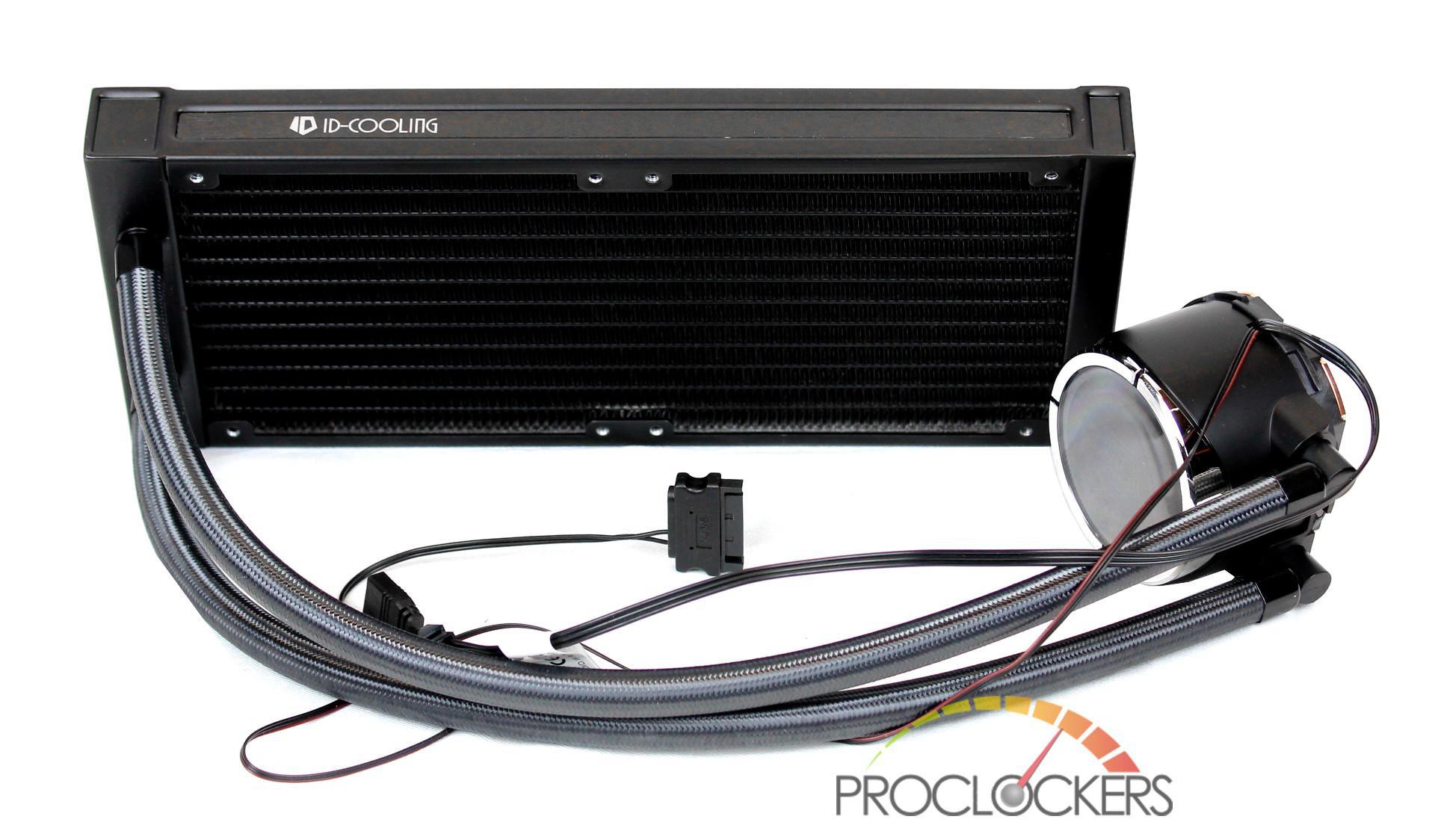 The fin density is also quite impressive with approximately 20 fins per inch.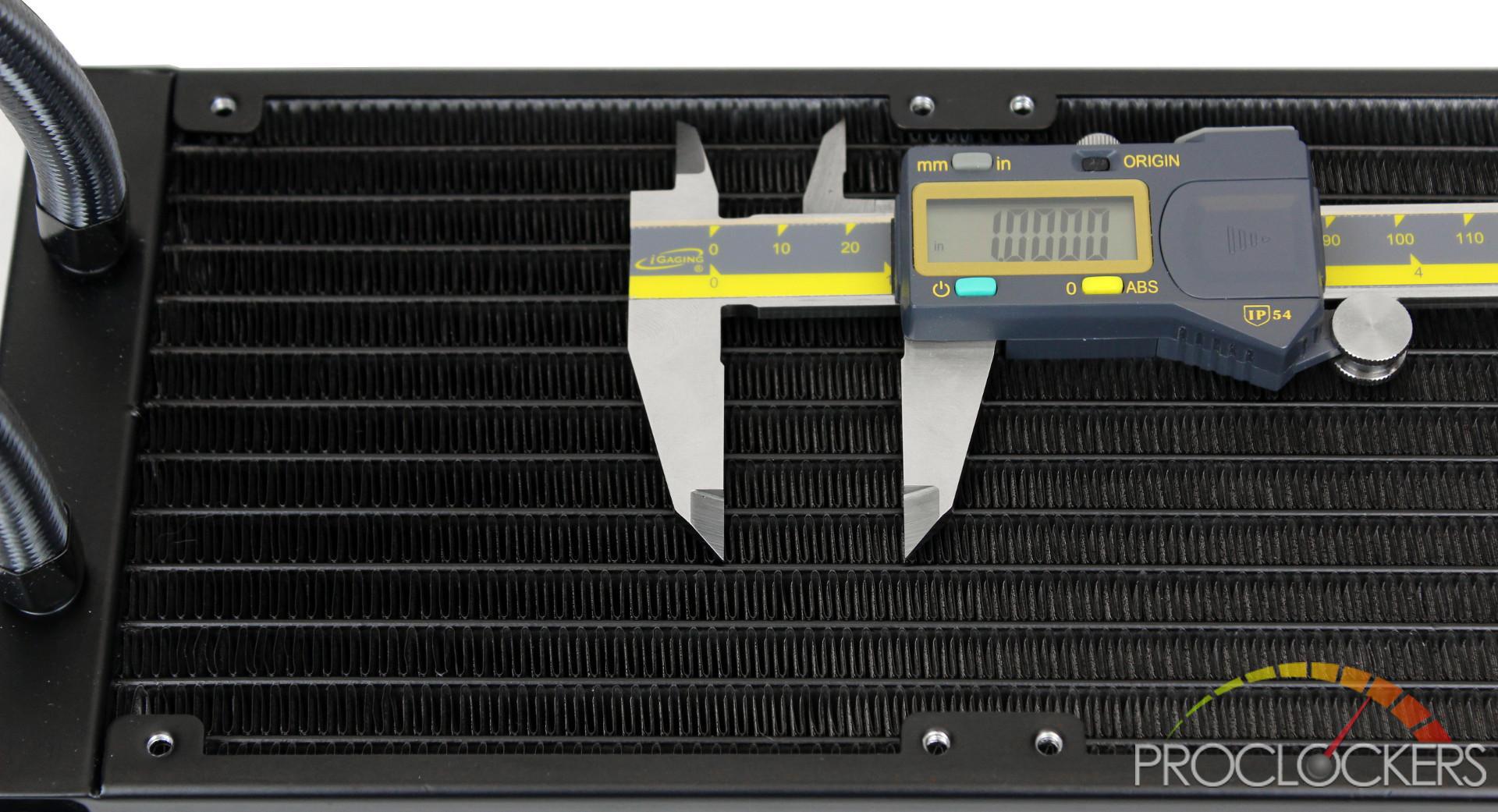 The pump top is also black with the top having silver trim on the outside and an ID-COOLING logo in the center.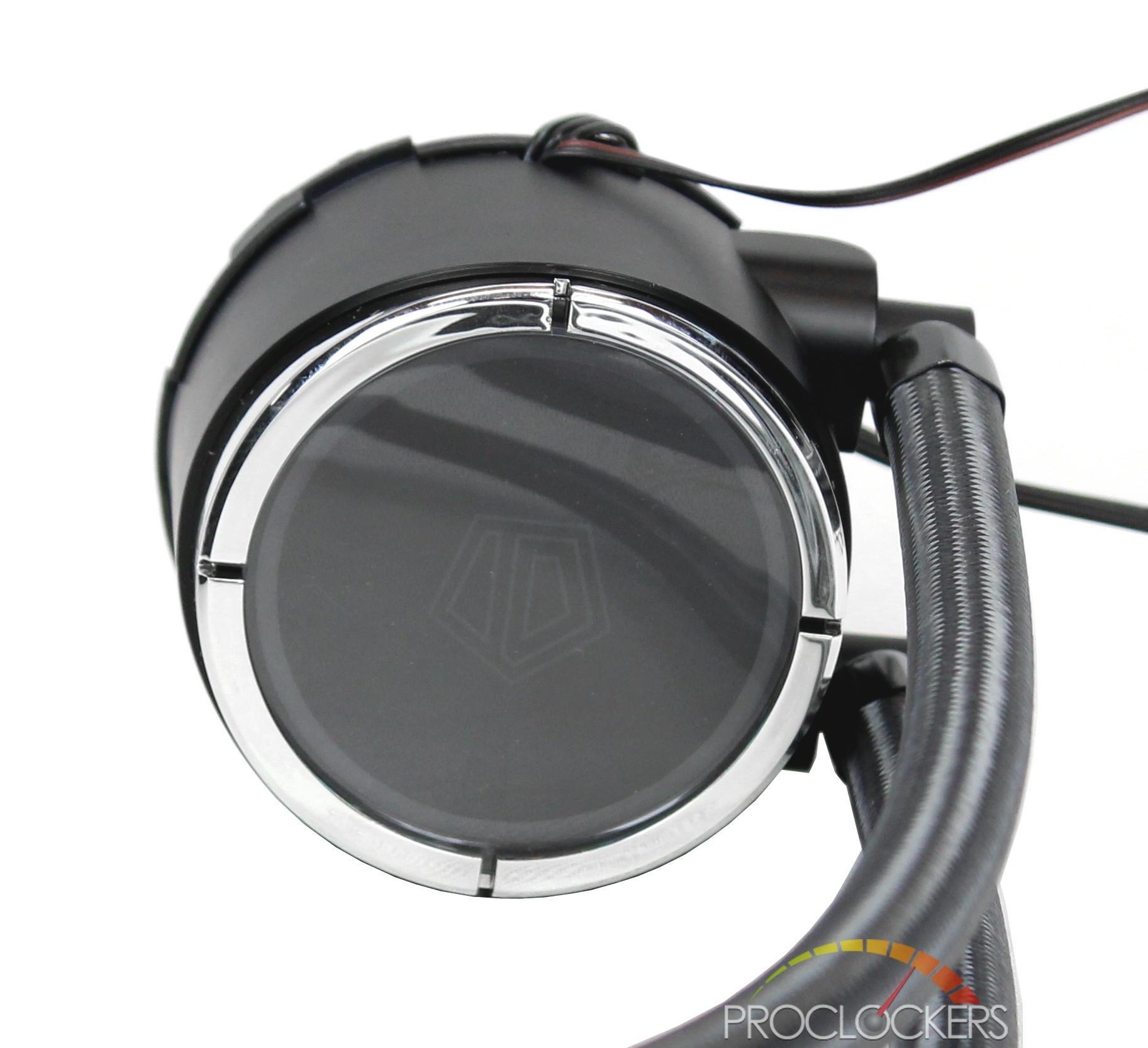 The bottom of the cooler is a large pure copper plate and has plastic film that is to be removed when installed.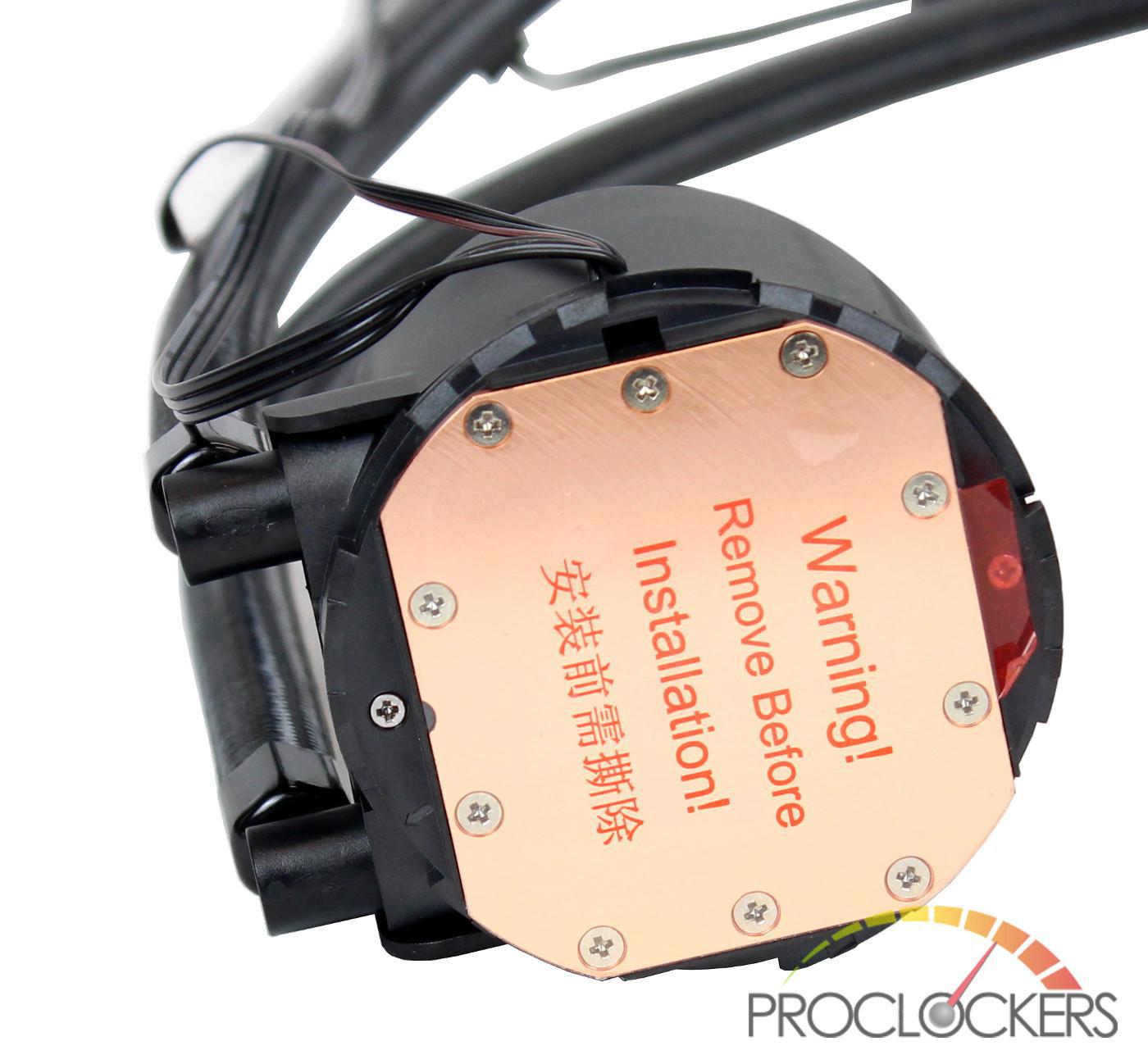 The tubes are sleeved with braid sleeving which brings a nice premium feel and looks great as well.
The ZF-12025-RGB fans feel very well built and have a bit of heft to them. They are branded with the ID-COOLING logo in the center and an RGB ring on each side around the blades. Also included are some adhesive pads to help eliminate fan vibrations when installed.