System Configuration & Installation
The test system we are using is:
InWin 915
ASRock Z370 Tachi Motherboard
Intel 8700K Processor Overclocked to 4.6GHz
4 x 4GB Team Group T-Force Delta RGB Ram
EVGA 1070 FTW GPU
EVGA 750W P2 PSU
The installation of the ZOOMFLOW 240 was a breeze with its detailed instructions and the 400mm tube didn't feel stressed at all. With this added length you should be able to mount the cooler in anywhere your case allows a 240 mm radiator. We chose to install the cooler at the top of our case to provide the best ventilation and airflow.
We installed the RGB and the fans to our existing RGB controller so it would match perfectly with the rest of the build. If you don't already have an RGB controller, you can use the one provided. Once powered up, the what really catchs your eye is the illuminated ID-COOLING logo on the pump cover with the LEDs on the outside edge.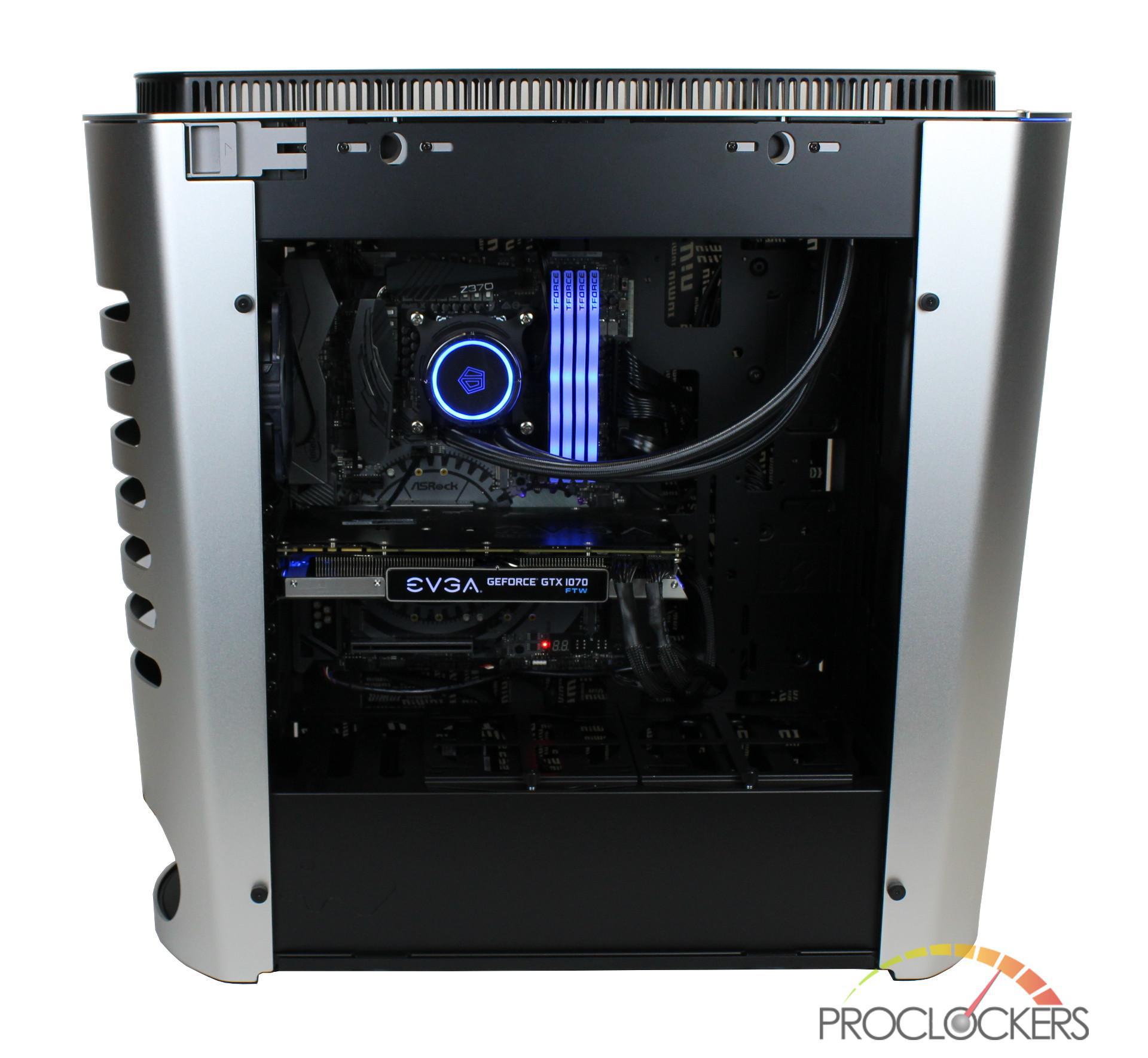 Looking to the top of the case, the included fans look great with the illuminated rings that included 14 addressable LEDs. The fans also are, fairly quiet when operated in the 1500RPM range which we feels is a nice balance of noise level and performance.