Introduction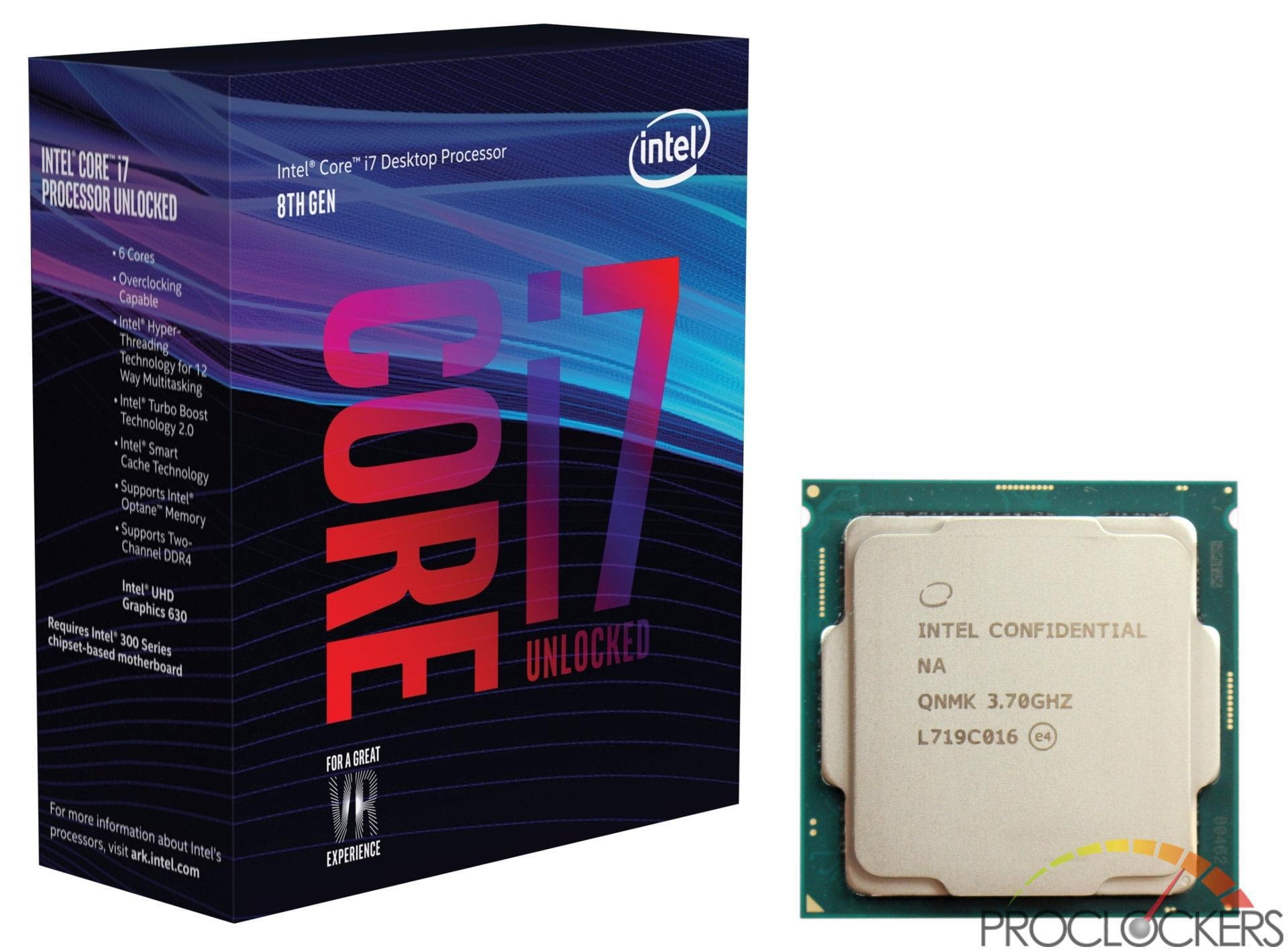 Today, Intel has launched their 8th generation Core Processors, formerly known as Coffee Lake. With this launch comes something every hardware enthusiast has been waiting for, the launch of Intel's first consumer 6-core processor, the Core I7-8700k. While socket LGA 1151 is retained for this generation, Intel has tweaked so much to deliver the ultimate mainstream desktop experience. 8th gen CPU's can only function on new 300 series motherboards. Intel's mainstream offerings have topped out at 4 cores for many generations now, but 8th generation CPU's give that a 50% increase to 6 cores on Core i5 and i7 offerings. Eighth generation Core i3 CPU's see doubling of the core count to quad-core, and all three segments offer fully unlocked SKU's for maximizing performance. Technologies such as Hyper-Threading and Turbo-Boost remain, but several new features make their appearance in this segment as well.
Are 6 cores worth the upgrade if you have to update your motherboard as well? That's one of many questions we intend to help answer, so let's dive in and check it out!
ProClockers would like to thank Intel for sending the i7-8700K over to check out!
8th Generation Processor segment comparison.
Intel's take on the i7-8700K
The Intel® Core™ i7-8700K processor is the latest addition to Intel's line of unlocked desktop processors, bringing six cores and twelve threads of performance to the gaming and performance enthusiast. An Intel® Z370 chipset-based motherboard unlocks the best features of the Intel Core i7-8700K processor such as enabling full overclocking control and support for Intel® Optane™ memory to provide a more responsive system experience. To take advantage of the new unlocked desktop processors, a motherboard based on the new Intel Z370 chipset is required.
Intel's take on the 8th Generation Core CPU's
The 8th Generation Intel® Core™ processors redefine mainstream desktop PC performance with up to six cores for more processing power—that's two more cores than the previous generation Intel® Core™ processor family—Intel® Turbo Boost Technology 2.0 to increase the maximum turbo frequency up to 4.7 GHz, and up to 12 MB of cache memory.1 Intel® Hyper-Threading Technology (Intel® HT Technology)1 delivers up to 12-way multitasking support in the latest generation of Intel® Core™ processors. For the enthusiast, the unlocked 8th Generation Intel® Core™ i7-8700K processor provides you the opportunity to tweak the platform performance to its fullest potential and enjoy great gaming and VR experiences.
The new 8th Generation Intel® Core™ processor family delivers:
An impressive portfolio of standard and unlocked systems for a broad range of usages and performance levels
New system acceleration when paired with Intel® Optane™ memory to deliver amazing system responsiveness1
Intel® Turbo Boost Technology 2.0 to give you that extra burst of performance when you need it
Intel® Hyper-Threading Technology (Intel® HT Technology), which allows each processor core to work on two tasks at the same time, improving multitasking, speeding up workflows, and accomplishing more in less time
DDR4 RAM memory technology support, which allows systems to have up to 64 GB of memory and up to 2666 MT/s memory transfer speeds
The ability to set an overclocked ratio per core with unlocked processors,1 when paired with select chipset SKUs, to provide you more control and more granularity for overclocking2 your platform
Die Shot of Intel's 8th generation Core processors.
Eighth generation CPU's will not work on older chipsets such as Z270 and Z170, and conversely, 6th and 7Th generation CPU's will not work on 300 series boards, despite using the exact same socket. While the i7-8700K has a 95W TDP, just 4 watts more than the i7-7700K's 91W TDP, peak power draw is significantly higher and the jump to 6 cores can be significantly higher still. Increased power delivery capabilities are one major reason for lack of backward compatibility. The next major reason is improved memory routing for out of the box support of up to DDR4-2666Mhz over last generations DDR4-2400. While XMP speeds can easily surpass the 4000 MHz mark, those speeds are technically a factory supplied overclock, with no guarantee of support or compatibility. Intel has also updated the memory subsystem to expand the memory multipliers to support up to 8400 MT/s and added a real-time memory latency control, a feature previously only found on HEDT platforms.