Introduction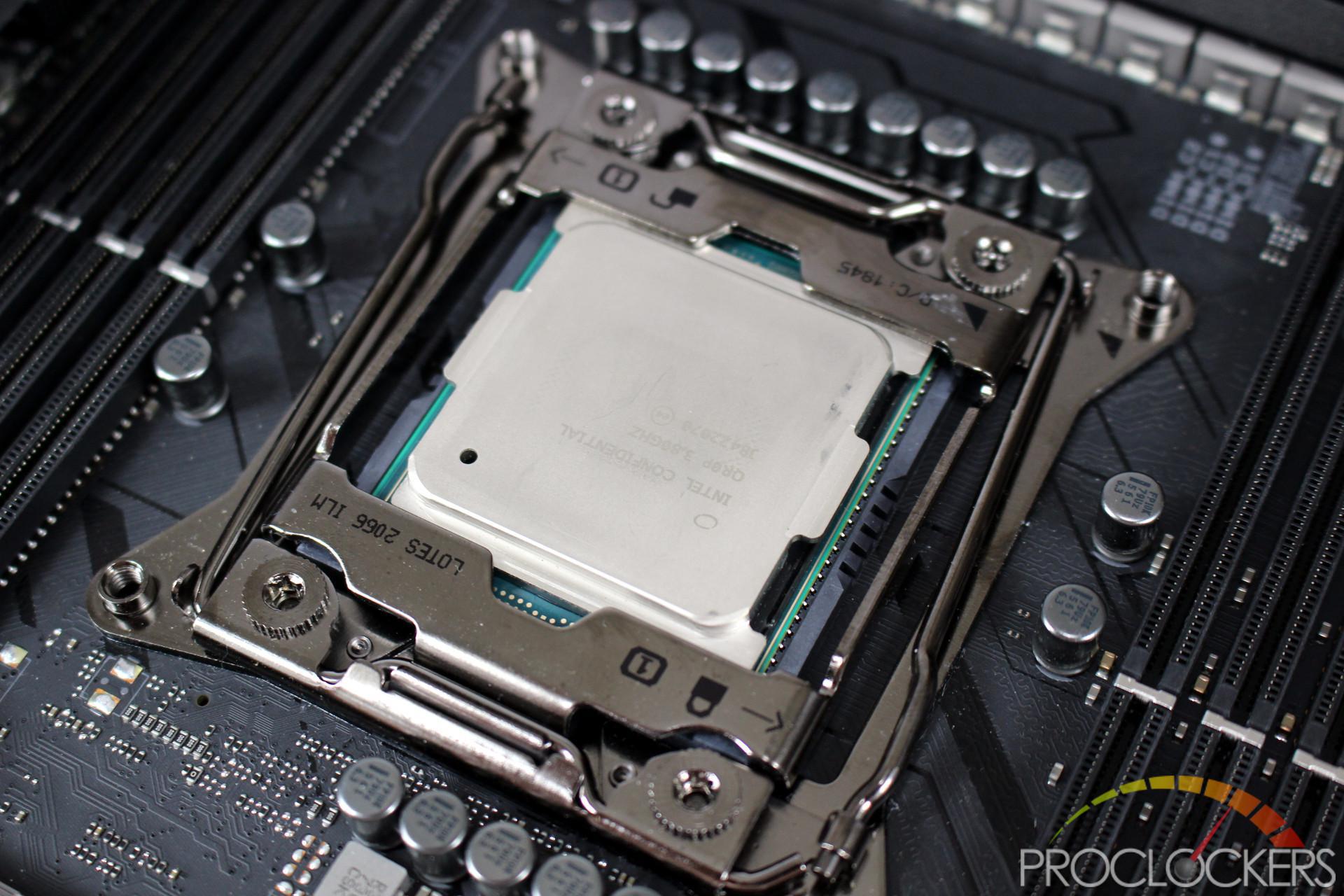 Intel's High-End Desk Top (HEDT) brings workstation class performance together with enthusiast level features for a no-compromise machine ready for work and play. The first series of CPU's to hit the LGA 2066 socket came in two flavors, the lower end Kabylake-X starting at quad-core with dual-channel memory and Skylake-X continuing up to 18-cores with quad-channel memory and featuring either 16, 28 or 44 PCIe lanes. This made for a bit of a confusing mess and that's before discussing the pros and cons of Intel's choice of using paste as the thermal transfer medium, much to the outrage of extreme overclockers.  Intel has taken the opportunity to make things right and refreshed the lineup with the new 9000 series additions to the Skylake-X family. Every single SKU features a full complement of 44 PCIe lanes, quad-channel memory and a soldered Heat spreader for maximum overclocking performance. Today we'll be checking out the Core i7-9800X, the lowest position in the new lineup but still packing 8 cores and a 165W TDP into the latest X299 boards.
ProClockers would like to thank Intel for sending the i7-9800X over to check out!
Intel's take on the Core i7-9800X
The Ultimate Creator PC Platform
Made to create, the latest Intel® Core™ X-series processor family is powered by up to 18 cores and 36 threads to address the simultaneous, compute-intensive demands of Creators. All SKUs enable system configuration flexibility for specific creator usages with access to 44 PCIe* lanes, quad channel memory, plus support for Thunderbolt™ technology and high-speed storage like Intel® Optane™ SSDs. Finally, these new processors are fully unlocked1 and feature solder thermal interface material (STIM) for extreme overclocking.2 Get the power and convenience of a full studio in your PC, helping accelerate your creative workflow from beginning to end.