A Closer Look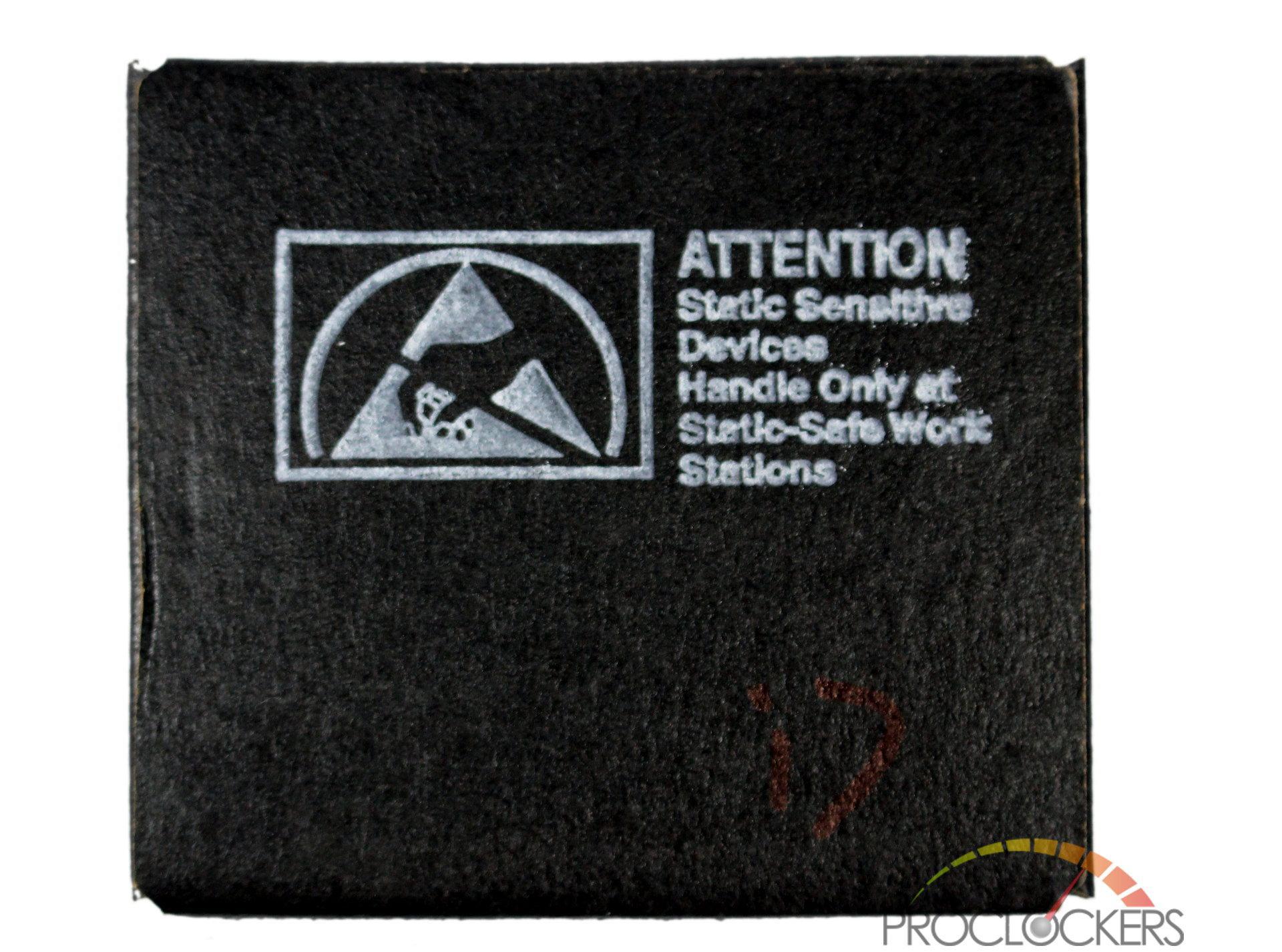 Reviewers are provided non-retail CPUs for the purpose of reviewing and they usually come in a non-descript black box like this.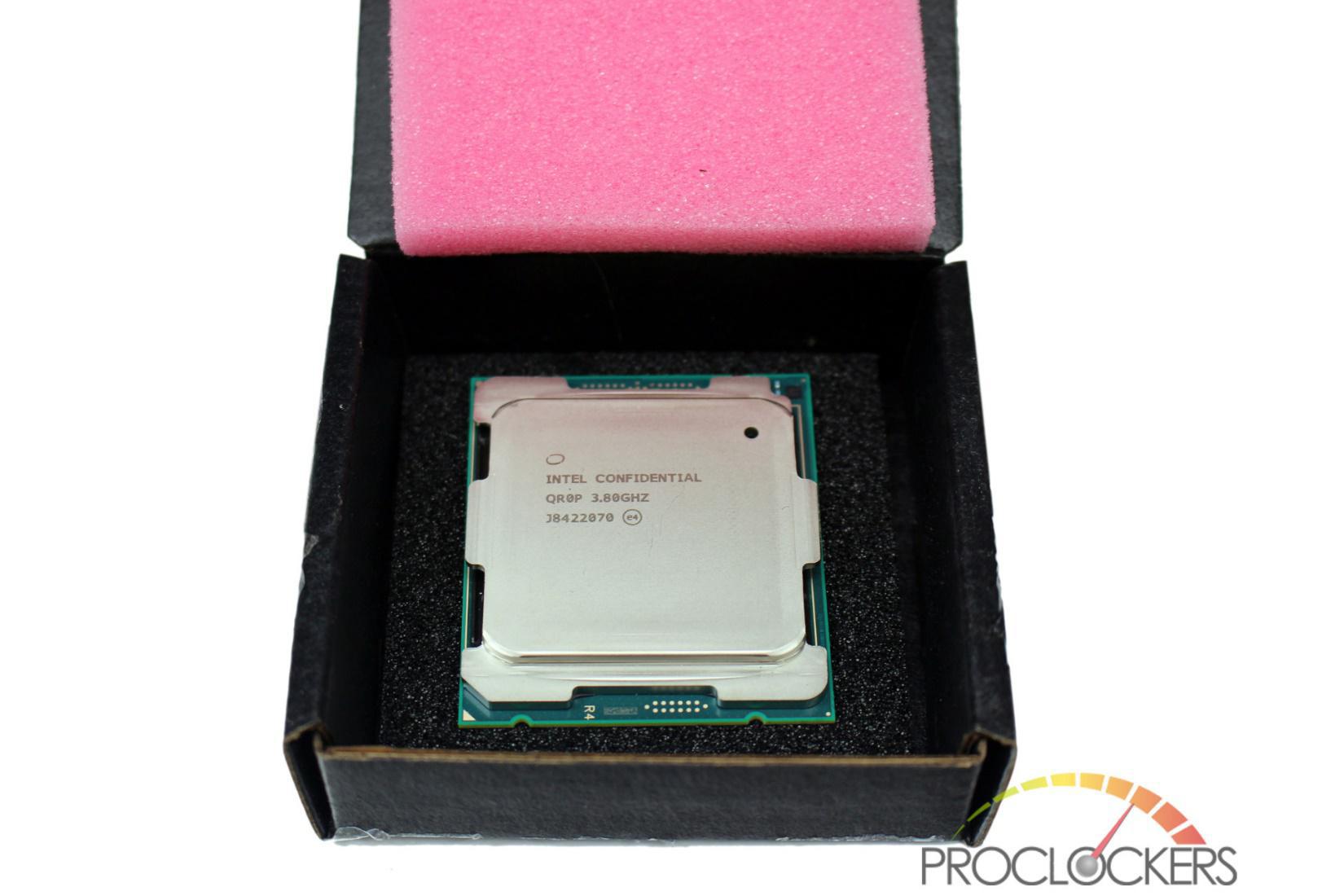 The CPU rests inside sandwiched between ESD safe foam.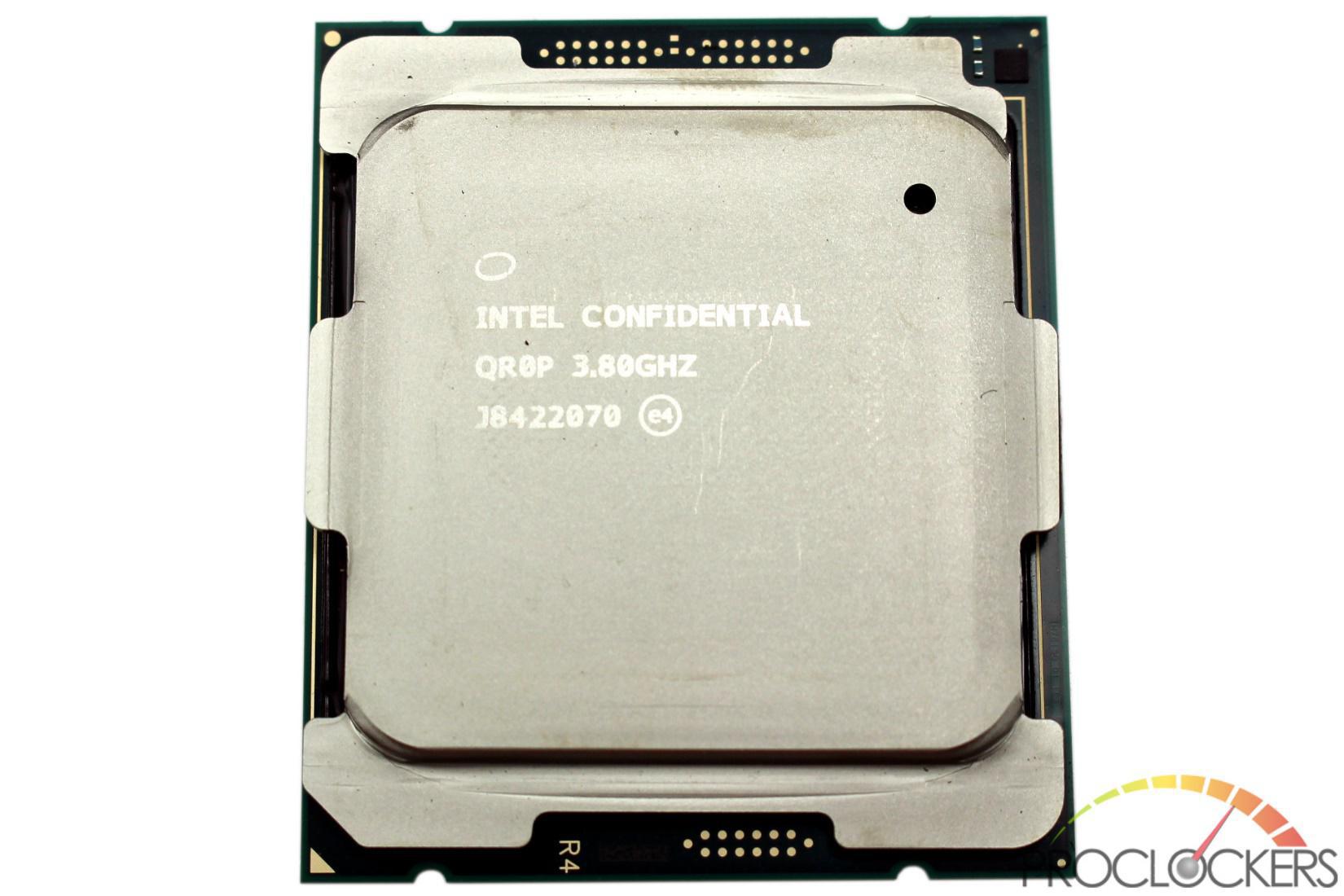 Intel's non-retail samples are always marked a bit cryptically. You always get "Intel Confidential". A 'Q-code' identifier and the base clock speed.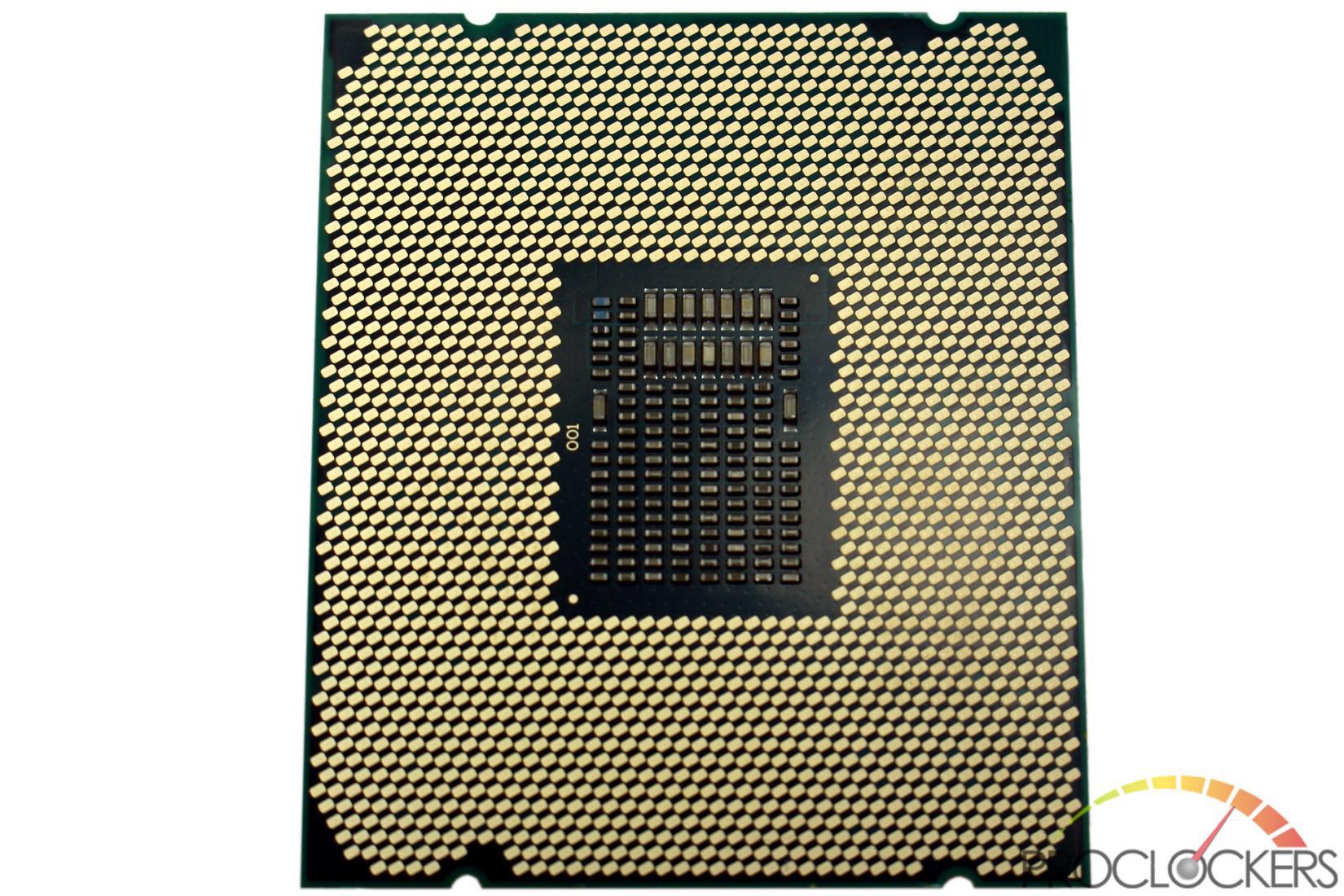 All of Intel's LGA2066 compatible chips look pretty identical from this side, the only difference is the arrangement of the micro surface mount components in the center.