Final Thoughts & Conclusion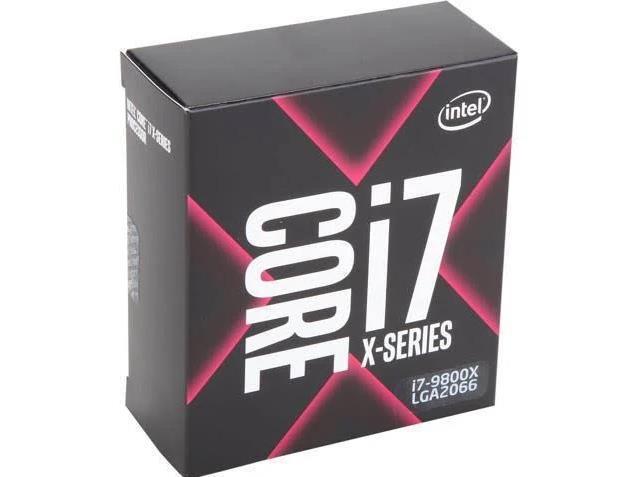 We were initially very excited about Intel's Core i7-9800X. The previous i7-7820X was one of our favorite CPUs of all time for its decent 8 core/16-thread delivery that included plenty of PCIe lanes for most builds, as well as quad channel memory for intensive computing workloads, coupled with enough breathing room on the platform for great overclocking.  The i7-9800X comes in with a higher 165W TDP, already elevated clock speeds at both base and Turbo, a full complement of PCIe lanes and a soldered heat spreader to ice the cake. We expected this to be an over clocker's dream CPU.
What we got was a little underwhelming from an overclocking Enthusiast standpoint. Now keep in mind that every single piece of silicone is unique, and the i7-9800X we checked out may do better or worse than one you could grab off a store shelf near you. That being said, we noticed a very wide delta between CPU core temps at stock, and it got worse with overclocking. We're hoping this is a one-off issue and not representative of how all the new 9000 series CPU's with STIM will behave.  The voltage required to get any given overclock we tried was MUCH higher than we are used to seeing from SkyLake-X, and this was a huge contributor to our lower than expected overclocks and higher than expected thermals.  Obviously, your mileage may vary.
Now with the little bit of subjective 'bad' out of the way, on to the good! Out of the box, the i7-9800X is a really solid CPU and a nice upgrade over the former i7-7820X in almost every way. The higher clock speeds are noticeable and the memory performance pretty well topped the charts in every test. If you have a workstation build or something that needs a lot of bandwidth, it's also nice to see all 44 PCIe lanes available at the bottom of the SKU list now instead of only at the top end. This is a great way to get into Intel's HEDT platform, and you have room to upgrade all the way up to 18 cores at a whim if you need to.
Great Job Intel!