"You're gonna need a bigger cooler."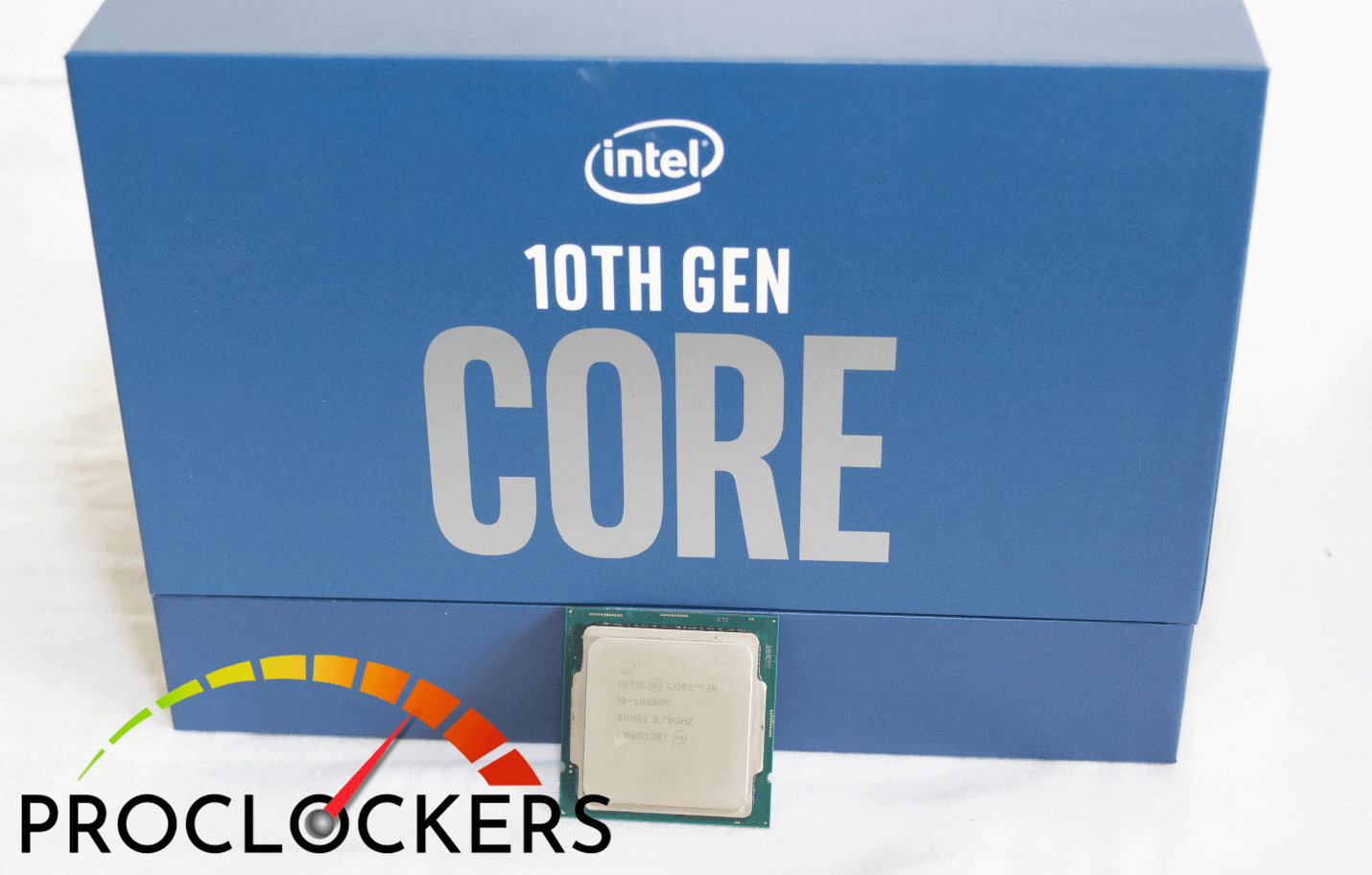 It's here, the biggest event of Intel's Q2 Release, the i9-10900k. Intel 10th Generation CPU, Codenamed "Comet Lake," coming to a brand-new chipset, the z490. It's a 5.3GHz 10-core, 20-thread processor geared towards hardcore high fps gamers/streamers and content creators with no-compromise multitasking power. It has a whopping 20MB Smart Cache, which is even more than their X-series line, and has support for DDR4-2933MHz!
Built for serious gamers, the 10th Gen Intel® Core desktop processors bring the right balance of frequency, cores, and threads, plus support for the latest technologies and advanced tuning flexibility to help put users in control of the real-world gaming experiences that matter most to them.
Intel Z490 Chipset
The 10TH Gen Core supports up to 10 total USB 3.2 ports (up to 6 USB 3.2 Gen 2×1 and up to 10 USB 3.2 Gen 1×1) and 14 USB 2.0 ports, so connectivity will never be a problem. Intel also offers Wi-FI 6(GIG+), which offers up to 3x faster Wi-Fi on Intel-based Wi-Fi 6 routers, providing more responsive gaming, uninterrupted video conferencing, and improved protection from wireless hacking.
Some of the key features:
Intel Thermal Velocity Boost plays an essential role for gamers and creators, automatically boosting single-core and multi-core workloads to a mind-blowing 5.3GHz!
Intel Turbo Boost Max Technology 3.0 helps boost lightly threaded applications, so no matter what, you're getting as much performance as possible for your apps.
Intel Quick Sync Video: the integrated Intel 630 GPU optimizes gameplay while streaming and recording, providing top performance for the latest video codecs.
Intel Graphics Command Center: Optimizes your Intel® graphics experience.
DDR4-2933 (Non-XMP) support: for better performance between CPU and memory controller
Per-Core Hyperthreading Control for Overclocking: experienced over-clockers will be able to decide which threads to turn on or off per core, giving them the ability to fine-tune or troubleshoot.
Intel® Ethernet Connection I225:  a 2.5GB Intel Ethernet Connector delivers 2x the network speeds over 1GB Ethernet.
Intel® Wi-Fi 6 AX201: integrated into 10th Gen processors, Wi-Fi 6 offers nearly 3X faster downloads and reliable connections while giving the best in class wireless experience to game and create anywhere in the home or office.
Intel® Performance Maximizer: takes overclocking to new levels with a group tuning feature which puts cores into groups ranging from 5.3GHz to the i9s base speed of 3.7GHz
Intel Extreme Tuning Utility: pushes performance in a new and innovative way by offering a one-clock overclocking feature within the Tuning utility.
Intel Speed Optimizer: takes advantage of the power delivery and thermal headroom, allowing unlocked processors to reach the single-core turbo boost frequency (ex. Core 1 is at 5.3GHz). Other cores like 2-4 to reach that GHz as well).
Intel Smart Cache: offering up to 20MB of shared low-level cache allows faster access to your data by enabling efficient allocation of the data to match performance needs.
Thunderbolt 3 Support: the fastest USB-C ports available, offering lightning-fast data transfers using thunderbolt SSDs
Intel Optane Memory H10 with SSD support: boosting app launching and accessing project files faster.