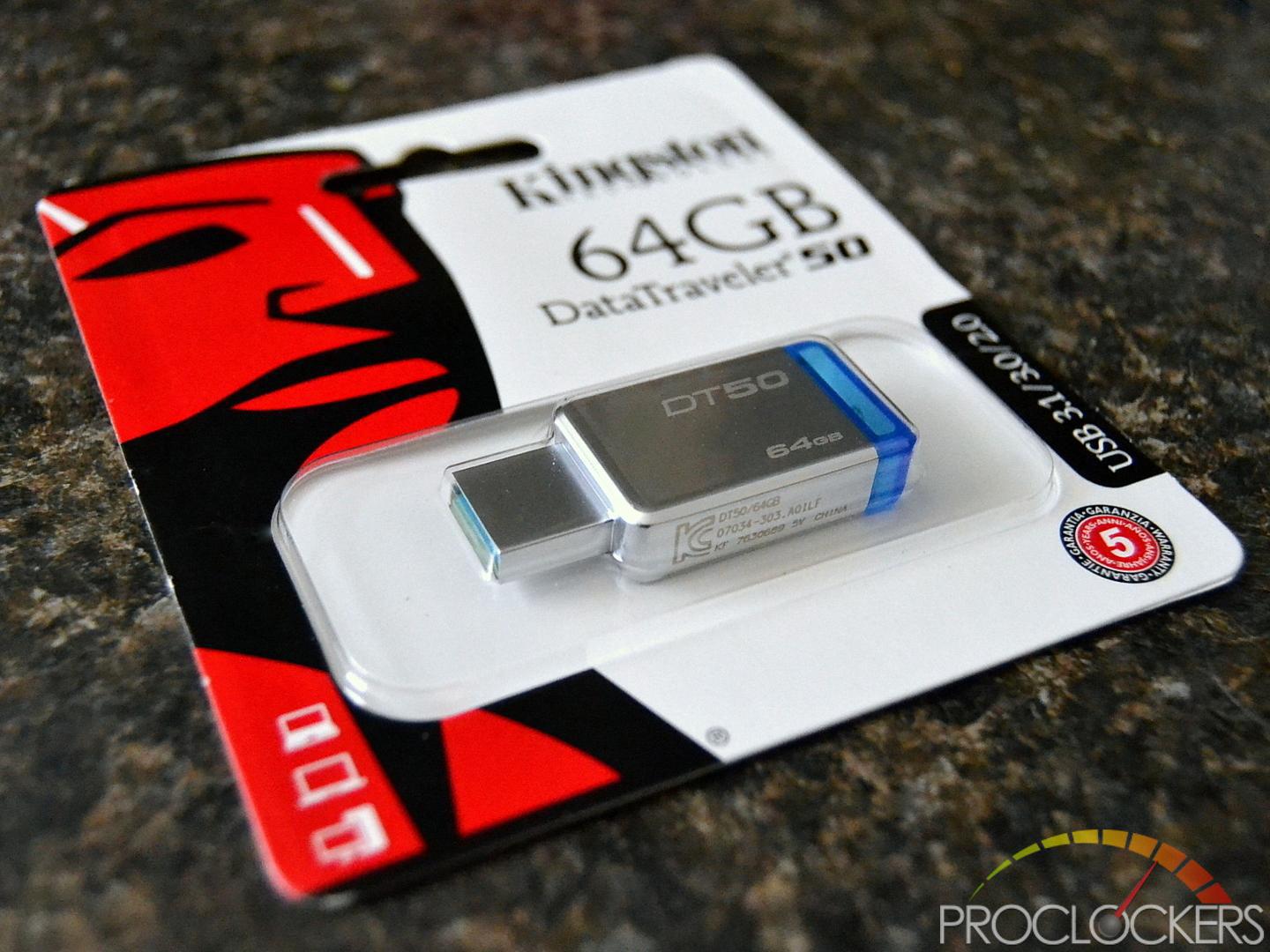 Introduction
USB flash drives are about as common as a computer accessory can be. Most computer users have at least one, may have more than one. They have proven to be one of the must have devices for transferring files back and forth between USB enabled systems. As the capacity and speed have increased, they have almost completely replaced other medium, such as CD replaced the floppy.
Kingston has been actively expanding their offerings of USB Flash Drives since UBS 3.1 became a standard. Today we will be a taking a look at one of these new flash drives, the DataTraveler 50. It features an extremely small silver aluminum body colored accents that vary by capacity. Capacities range from 8GB up to 128 GB, with the 8GB and 16GB drives rated at 30MB/s read and 5MB/s write. The 32GB, 64GB, and 128GB rated at a much higher 110MB/s read and 15MB/s write.
Kingston's Take on the DataTraveler 50
DataTraveler® 50 is a lightweight USB Flash drive that's available in capacities from 8GB to 128GB. The drive's compact, capless design features a metal casing and colorful accents that range by capacity. Fast USB 3.1 Gen 1 (USB 3.0) performance ensures quick and easy data transfer. Backward compatible with existing USB 2.0 ports, the drive is also customizable. DT 50 is backed by a five-year warranty, free technical support and legendary Kingston® reliability.