Introduction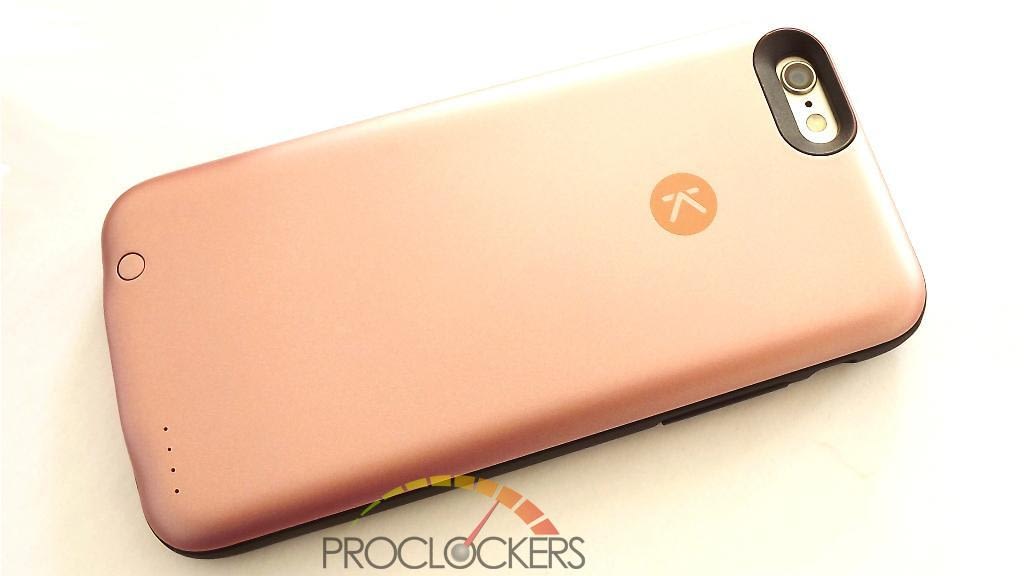 iPhone 6 is probably one of the most popular smartphones today. While the iPhone 6 is also one of the best out there today, there are things owners are likely concerned about it such as added protection, data storage limits and battery life concerns particularly if you are a heavy data user. What if you can find a product that addresses all these? Wouldn't that be great? Yes there is such solution from Kuner, the Kuner iPhone 6 Memory and Battery Case which we will check out today!
Kuner's Take on the Memory & Battery Case for iPhone 6/6s
Expanding memory & increasing power make your travel easy and free.
Memory Expansion
There's always an exhausted memory no matter how large it is for the rich and wonderful functions of iPhones. However, KUNER Case can provide you with extra memory to solve your worries. There are two cases with different memories (16GB/64GB) for you to choose from. The 16GB case can meet your daily needs and the 64GB case can almost store all of your favorite photos, films, music and files.
Charging: Benefits for iPhone 6 Heavy Users
Have you ever felt that the battery life of iPhone is never sufficient for use? The light protective case provides you with prolonged power of iPhone. By increasing the talking time, you can avoid running out of power during your business trip; it increases navigating time enabling you to travel further; increases video watching time, making it possible for you to experience a continuous and complete US TV series; increases gaming time so you can feel more relaxed in your leisure moments.
Photo import: Release memory to save space
The powerful and wonderful photograph function of the iPhone can record the little moments of daily life at any time. Import the wonderful photos taken by iPhone to KUNER Case and release the precious internal memory space of the iPhone. Photos saved in KUNER Case can be reviewed whenever and wherever you are. Pictures with monumental meaning are always beside you.
Powerful Functions: KUNER app built-in functions which are beyond your imagination
KUNER app have a number of various and powerful functions and can be used once being activated. Photos, videos, audios and even working files and materials in each major format can be accessed and handled directly, efficiently supplementing the original functions of the iPhone.
Configuration and Design: High standard hardware
The exclusively customized KN1 processor is highly efficient and power saving. The driver MLC + EMMC5.0 high speed storage unit operates smoothly.
Perfect without jaw
The patent technology of LightSync enables KUNER Case to abandon long jaw in design and to keep the smooth and harmony after convergence with iPhone.
Installation: Stronger all-in-one design
KUNER Case Colors for iPhone 6/6s adopts an all-in-one design. Just slide in and press it down. It is easier to install but stronger for convergence.
Colors: Diversity of Colors & Vitality of Youth
The KUNER Case Battery Cases for iPhone with Dazzle Color comes with a black outer ring through diversified color design, giving the KUNER Case great vitality. After the convergence with iPhone 6s, KUNER Case can now also provide you with an energetic all-in-one experience. Each line and each corner highlight, the aesthetic feeling of the design and mellow hold and touch feelings are ubiquitous.
Specifications
Model :

Memory & Battery Case Colors

Memory & Battery Case Colors

Applicable Model :

iPhone 6/6s

iPhone 6 Plus/6s Plus

Battery Type :

Lithium polymer

Battery Capacity :

2400mAh

Storage Capacity :

16GB / 64GB

Input Voltage :

DC 5.0V

Output Voltage :

DC 5.0V

Input Current :

0.5-2.1A

Output Current :

1A

KUNER Connector :

Light Sync(Compatible Lightning cable)

Size :

142mm*71mm*11mm

164mm*84.5mm*12.5mm

Protection :

Temperature protection, Battery PTC protection, Battery protection of overcharge and overdischarge, Short-circuit protection, Reset protection, Output overcurrent protection, Output overvoltage protection, Unlimited input protection, Input overvoltage protection, 15KVair static protection, 8KVConnecting static protection.

Operation :

Physical button

LED Power Indicator :

√

Weight :

68.5g

88.0g
Let's take a closer look on the next page.