A Closer Look: Exterior
Once the TU150 was all unpacked, the first thing that caught our eye was its beautiful brushed aluminum chassis. The chassis itself is completely black with the exception of a little accent of silver with the LIAN LI branding on the lower part of the front panel. The front panel maintains the Tu150's clean look with black brushed aluminum and also contains a meshed vent on each side for airflow. Taking a look at the tempered glass side panel, it features a ½" inch black border on all sides with additional silk-screening at the top to help hide the PSU/cables.
When you turn the case to its other side, there is a brushed aluminum panel that has some ventilation in the upper left corner for the PSU. You may notice that this ventilation is smaller than your traditional PSU cut out and that's because the TU150 only supports smaller form factor PSU's such as the SFX.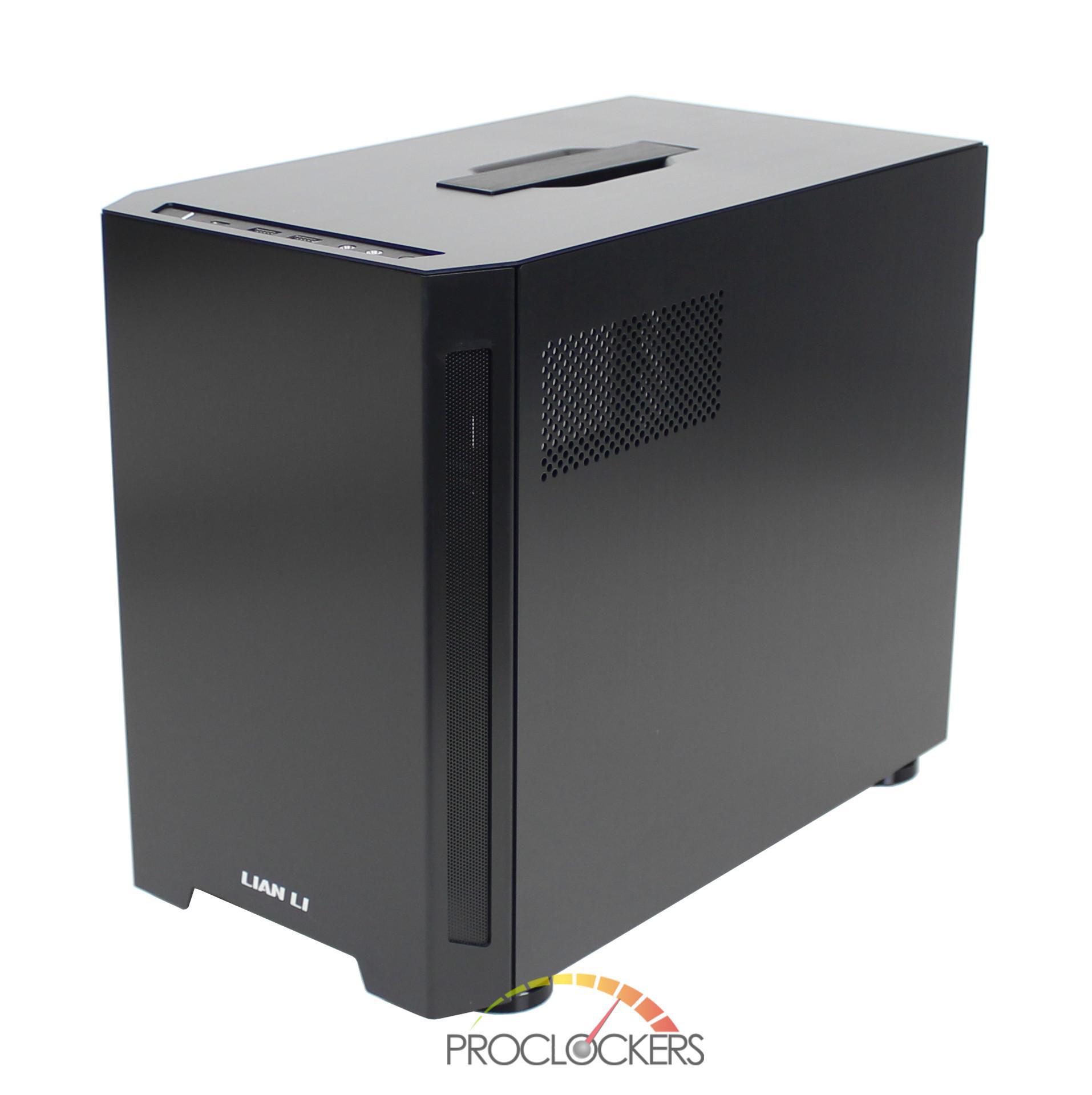 Looking to the back of the TU150, you have your standard I/O cutout, 3 expansion slots, and mounting points for a 120mm fan/radiator. Lian Li h has opted to relocate the PSU to the interior of the case and they have included a PSU in the upper left corner. I do wish they would have also included a PSU switch so that you can easily turn off power to the system without needing to access the PSU inside the case.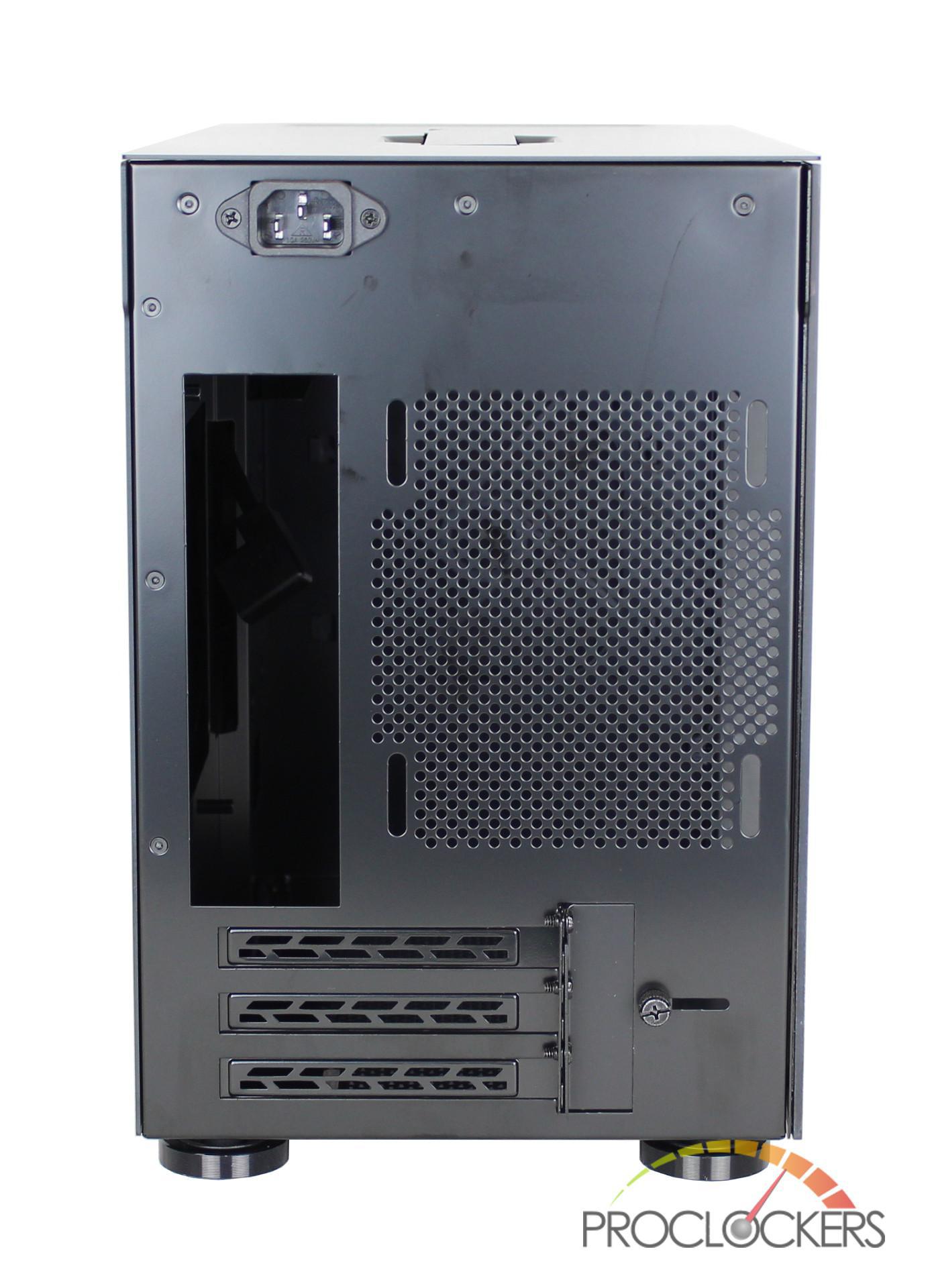 Moving to the top of the case, the brush aluminum look is continued and toward the front of the case is the TU150's I/O. In the center of the panel is an extremely solid carrying handle that can support a system up to 15 KG. Out of the cases I have reviewed with handles, this one is by far the best and would have 0 issues using its handle to lug around my rig.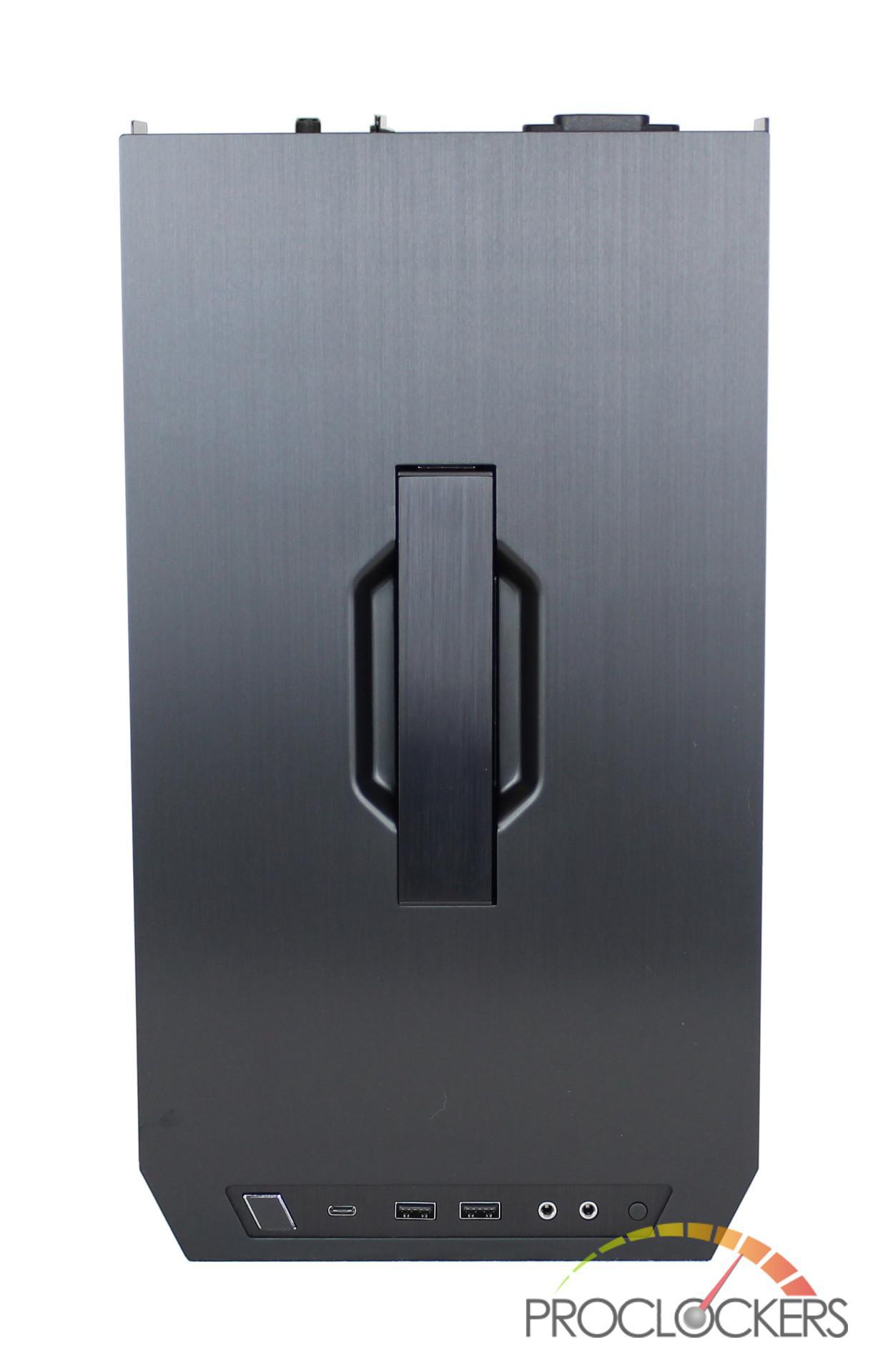 Taking a closer look at the I/O, the TU150 includes a power button, USB Type-C port, 2 x USB 3.0 ports, 3.5mm microphone/audio jacks, and a reset button.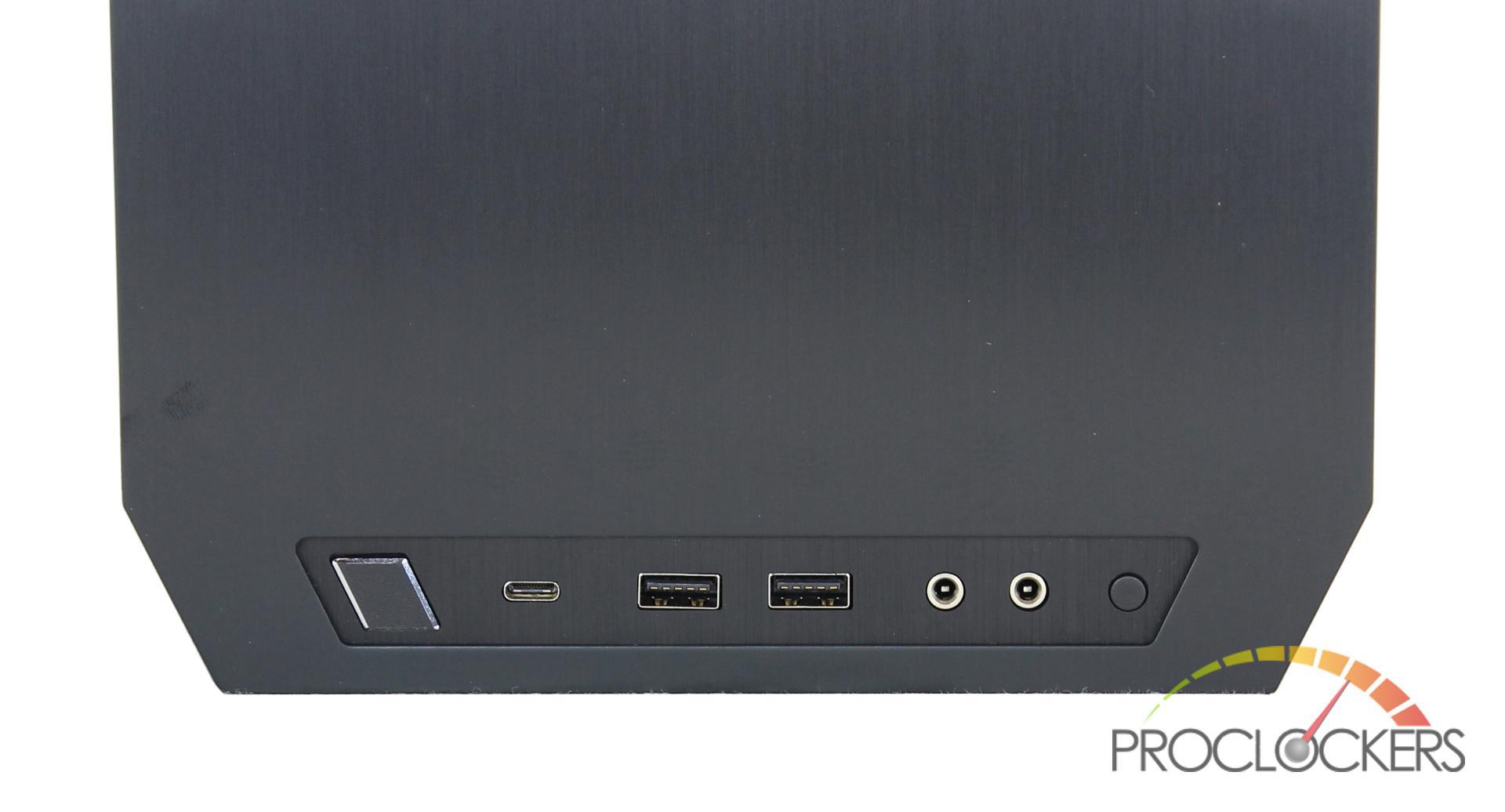 Popping off the front panel reveals a single filtered mounting point for a 120mm intake fan that can be installed on the inside of the case.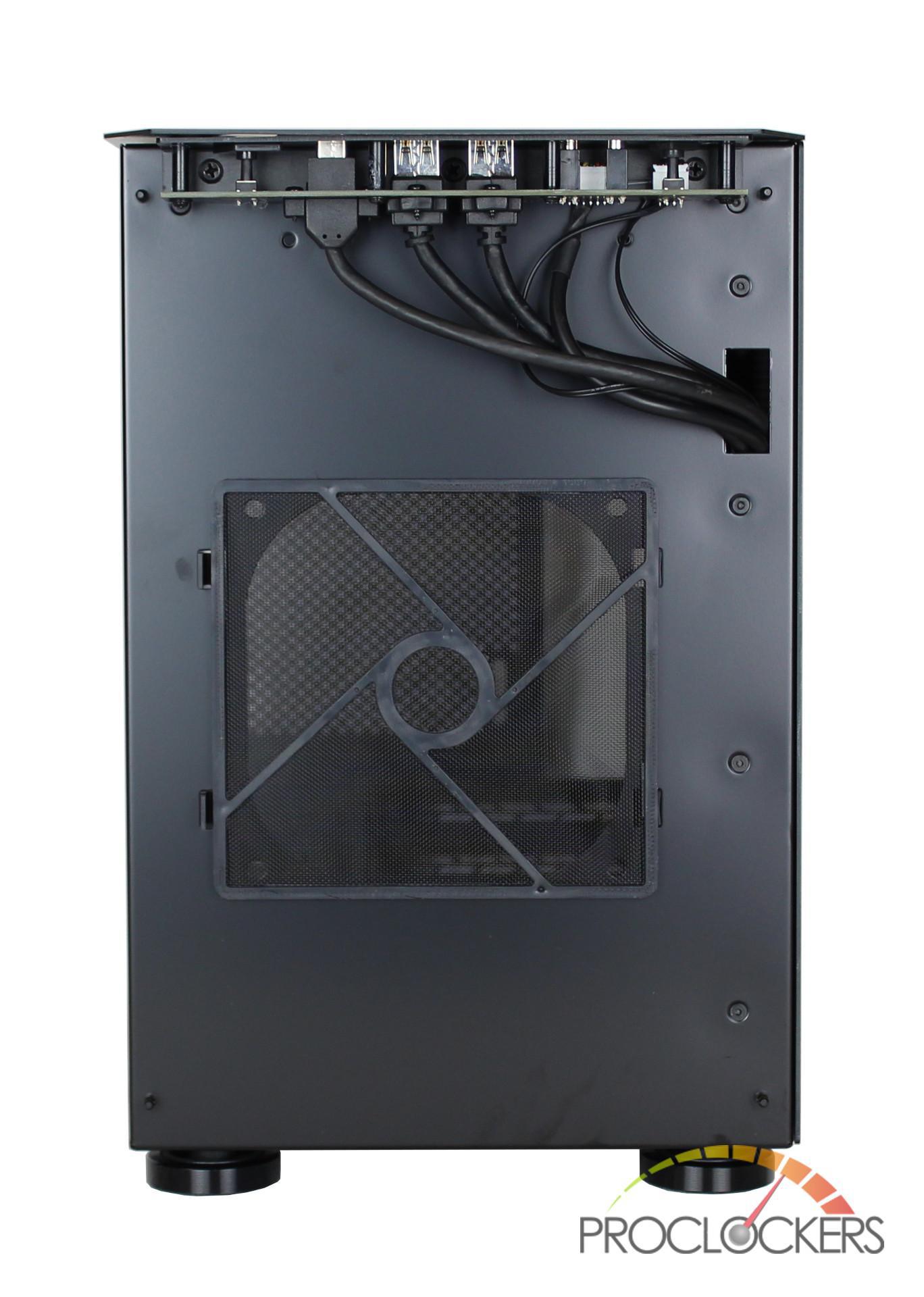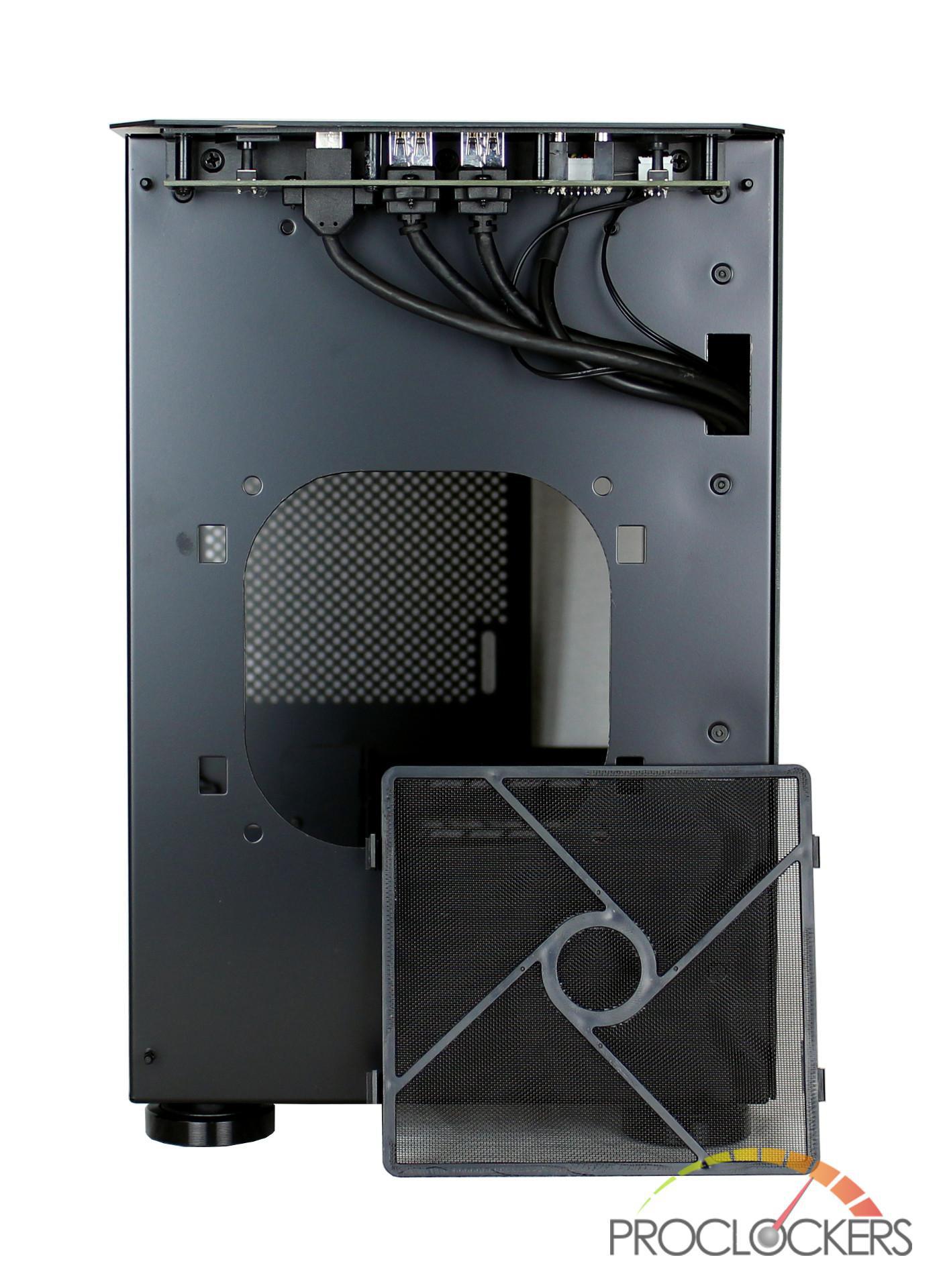 Taking a look at the bottom of the case, the TU150 has four rubberized feet with one being placed in each corner. It also has some additional mounting points for two more 120mm fans or offers some ventilation for your GPU.