A Closer Look: Interior
The interior of the TU150 has a black gloss finish with a motherboard tray that supports both MITX and mDTX motherboards. The TU150 has many cable-routing options with ample cutouts surrounding the motherboard tray as well as on the roof of the chassis. Toward the front of the case, we have an SFX PSU mount at the top with a 2.5" SSD mount below it.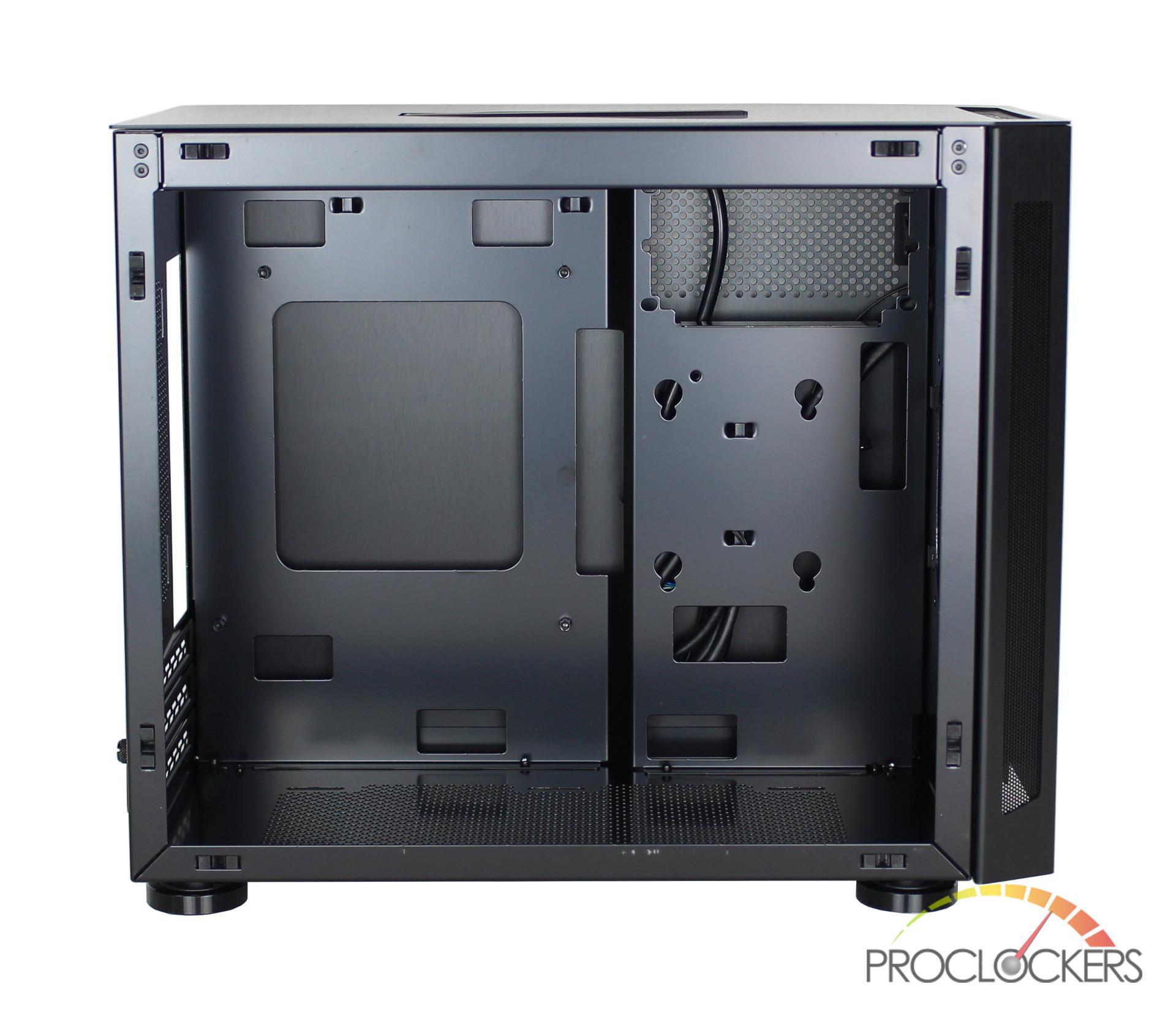 The TU150 employs tool-less panels on both sides. The top and front of the case are easily popped off by gently pulling on them. Putting them back on is just as easy. All you have to do is line up the poles with the securing mechanism on the case and push them in.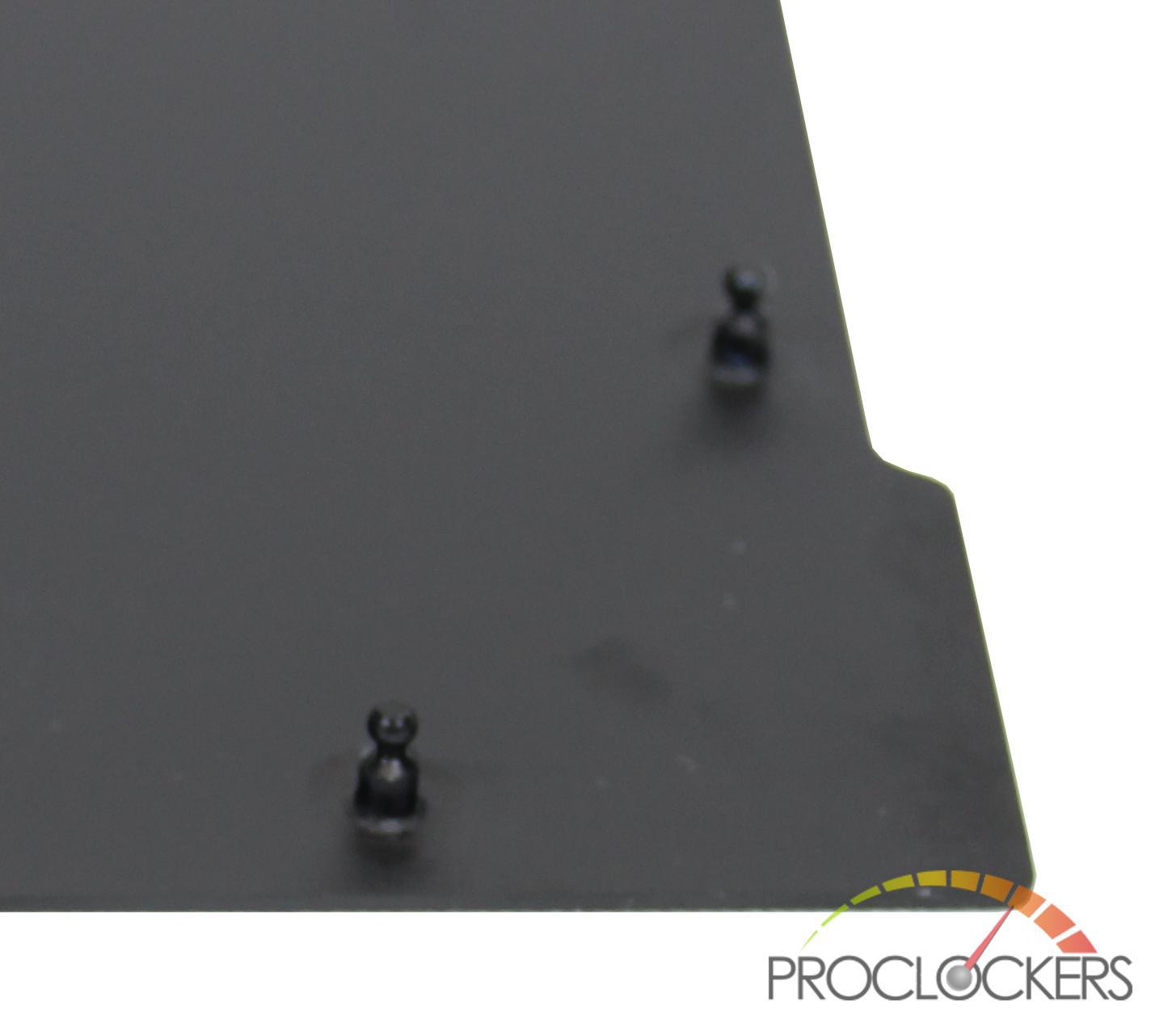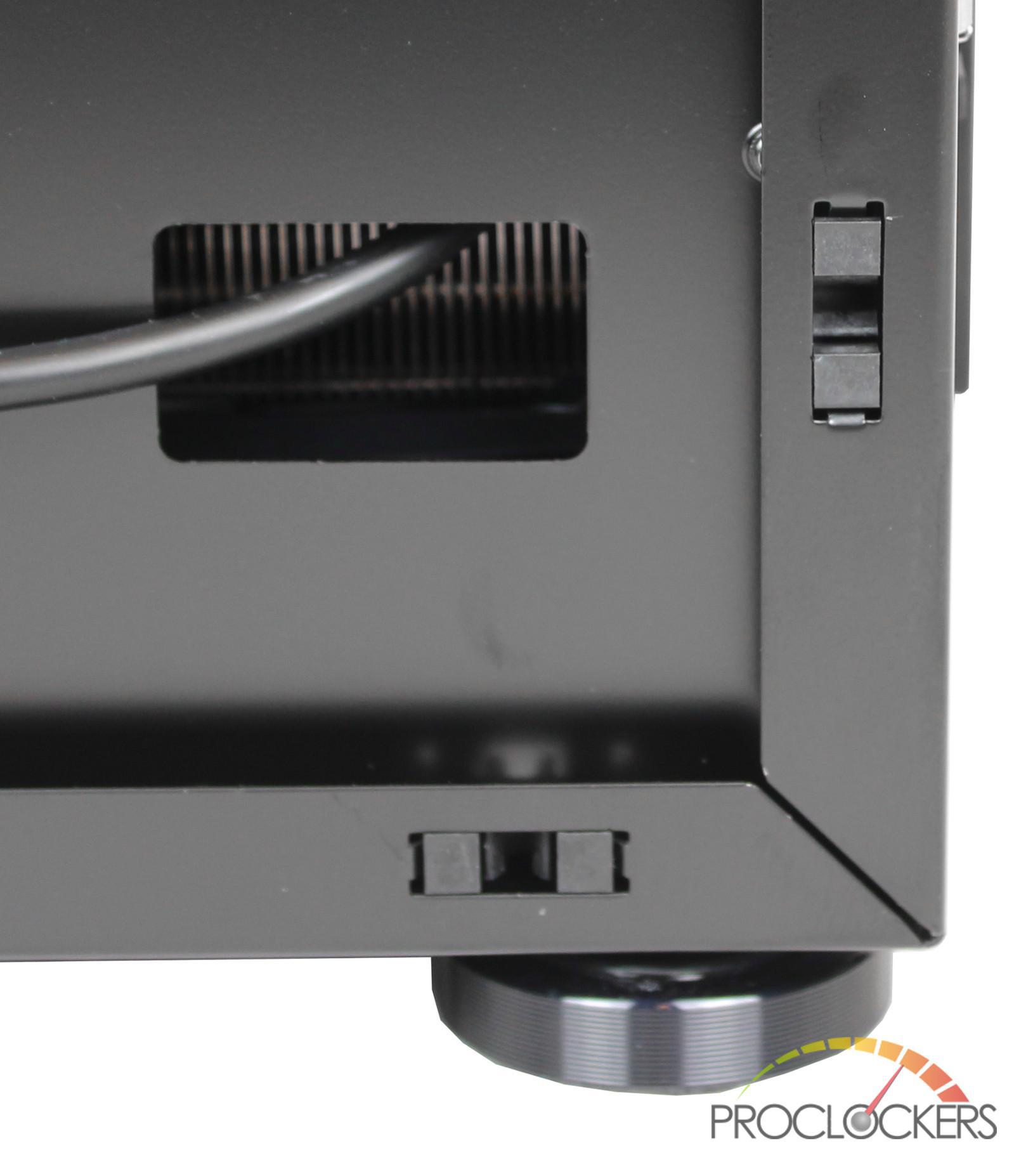 At the front of the case, is a single mount point for a 120mm intake fan.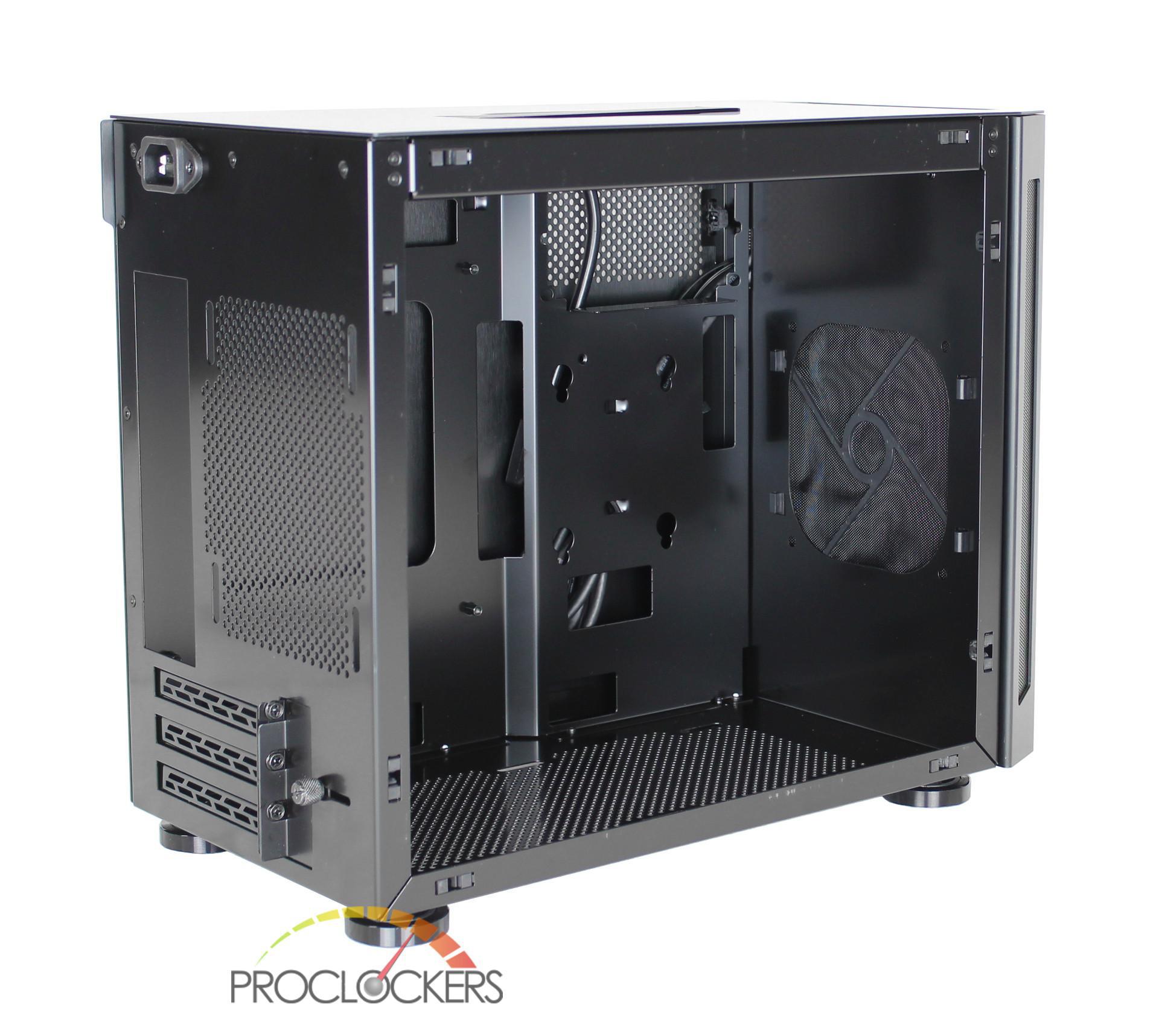 Looking to the roof, Lian Li has included mounting options for either a 2.5" SSD or a 3.5" HDD. There are also various cable cutouts to run/hide cables in the top of the case.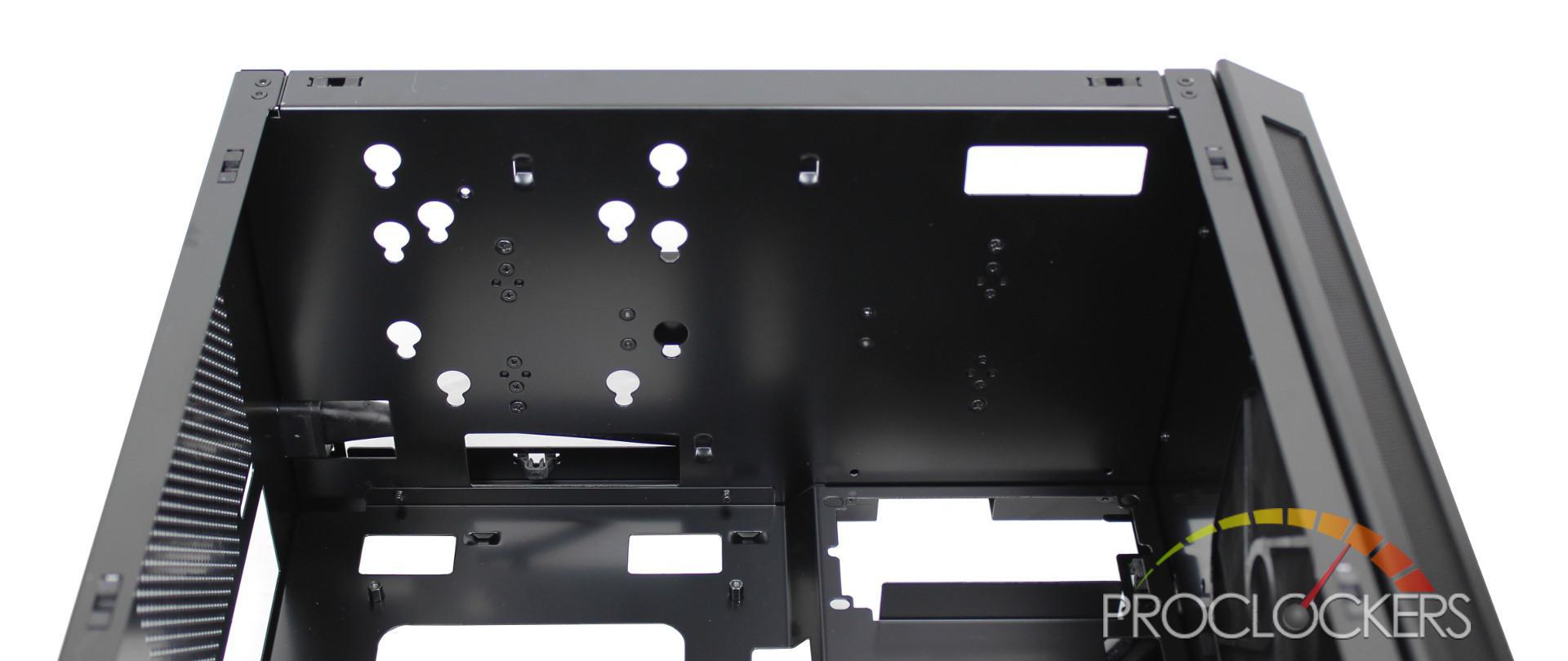 By popping off the top panel of the case, a hidden compartment for running or hiding your cables is uncovered. We personally think that this is a great design because in most mITX cases, hiding cables is extremely difficult.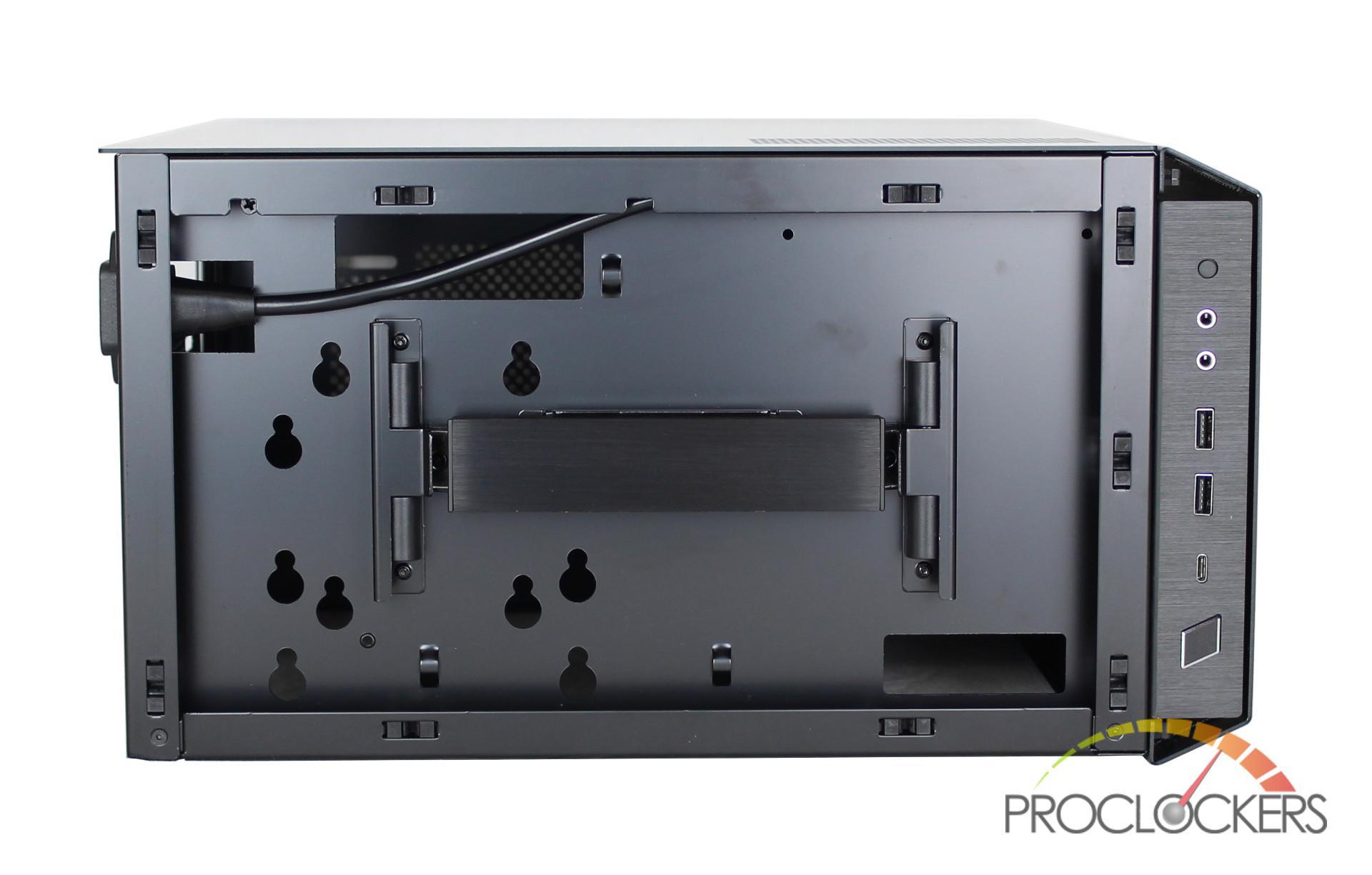 Taking the back panel off, we see that the TU150 has a fair bit of room for cables on the left side due to it being more indented than the motherboard tray. We did notice that there weren't that many tiedown points and it would have been nice to include a few more for better cable management.