System Build and Installation
Below is a list of the hardware included in this build:
MSI H310I Pro
Intel i5-8600K
Cooler Master i71C
2 x 8GB Team Group T1 Gaming DDR4
Corsair Force 120GB SSD
Corsair ML120 Intake Fan
Despite the TU150 small form factor, it was surprisingly roomy to work in and I had no issues installing all of my components. The build quality throughout the case was exceptional and the tool-less design made it a breeze to work with. One thing I did run into during the build is that it is only compatible with an STF or SFX-L PSU. Personally, I think with minimal effort the TU150 could have been designed to accommodate an ATX PSU and still maintain its form-factor and aesthetic. Though I will say this, the SFX is crazy small and that made it easy to work around in the TU150. I also really liked the placement of the cable cutouts in the TU150 and that enabled me to easily achieve a nice clean build.
One of the really stand out features of the TU150 I found during my build, is its built-in handle. I was extremely impressed with the rigidness of it and I found myself using it constantly to rotate the case. If I were to use this during a LAN party, I would have no issues using it to carry around my build.
One thing that surprised me was the exclusion of fans with the TU150. I would have liked to see at least one intake fan included just to provide some airflow out of the box and add a little more value to the chassis.
I really love the look of the TU150s black brushed aluminum but it does require some maintenance as it's a print magnet. During my build, I found myself constantly taking a microfiber cloth to the panels and even the interior finish of the case had the same issue. Once my build was complete, I had some difficulty cleaning up the interior and even with rotating the case for photos, I added some more without noticing.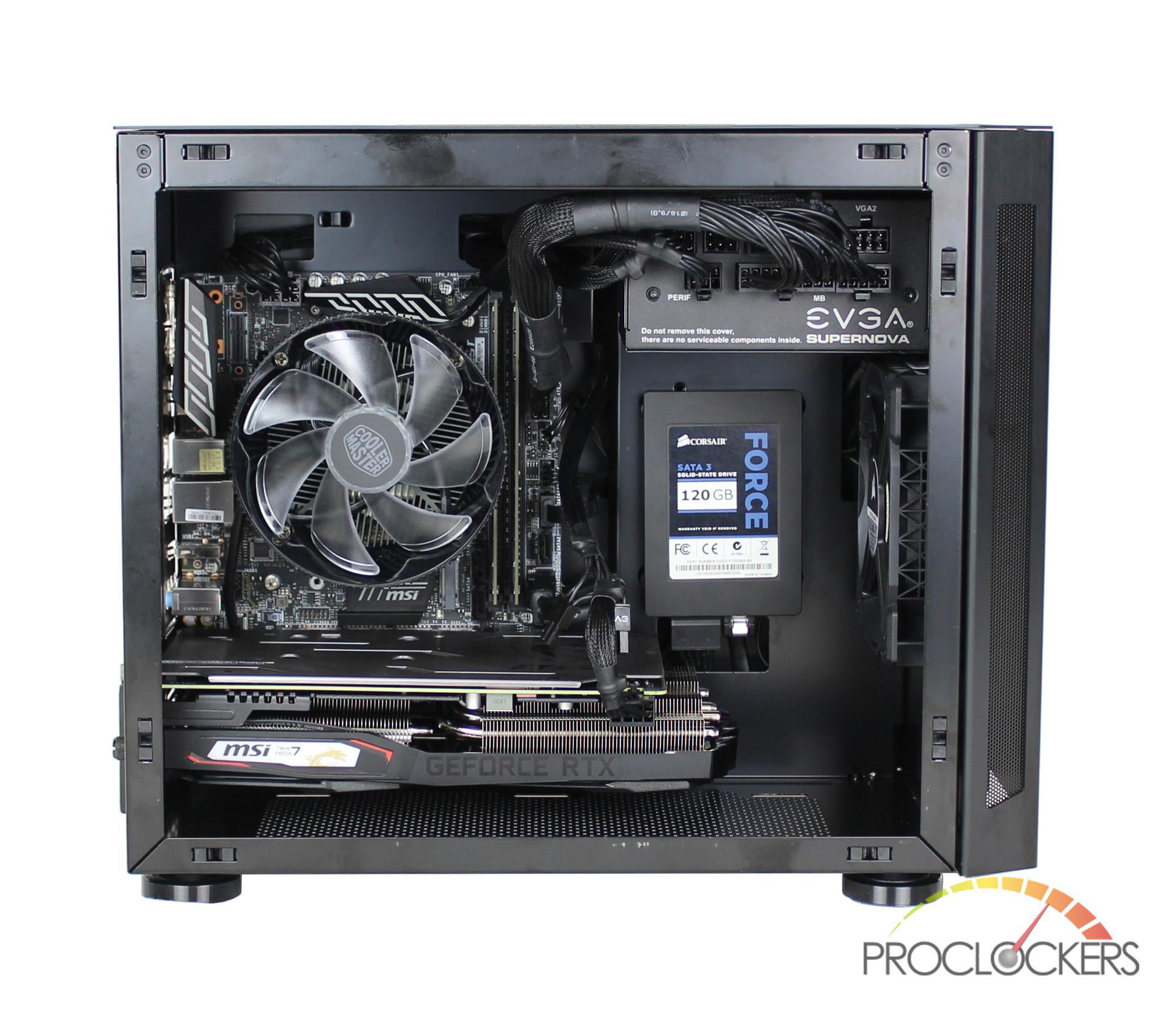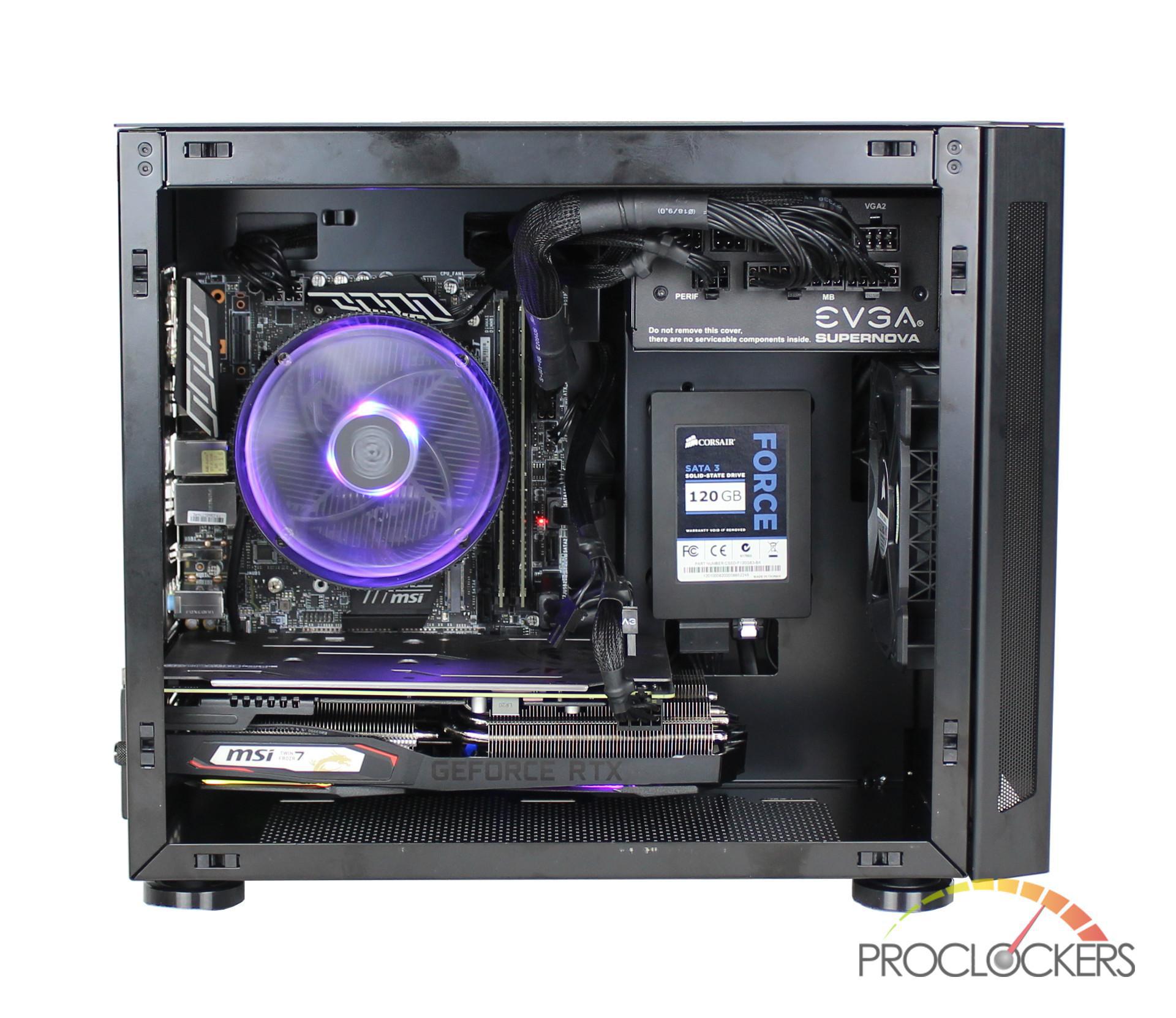 Moving to the back, I really liked the indent of the left side as it provided me with a good amount of room to run my cables. I do wish it had a tiedown to spread out the cables a little more but it was easy enough to manage.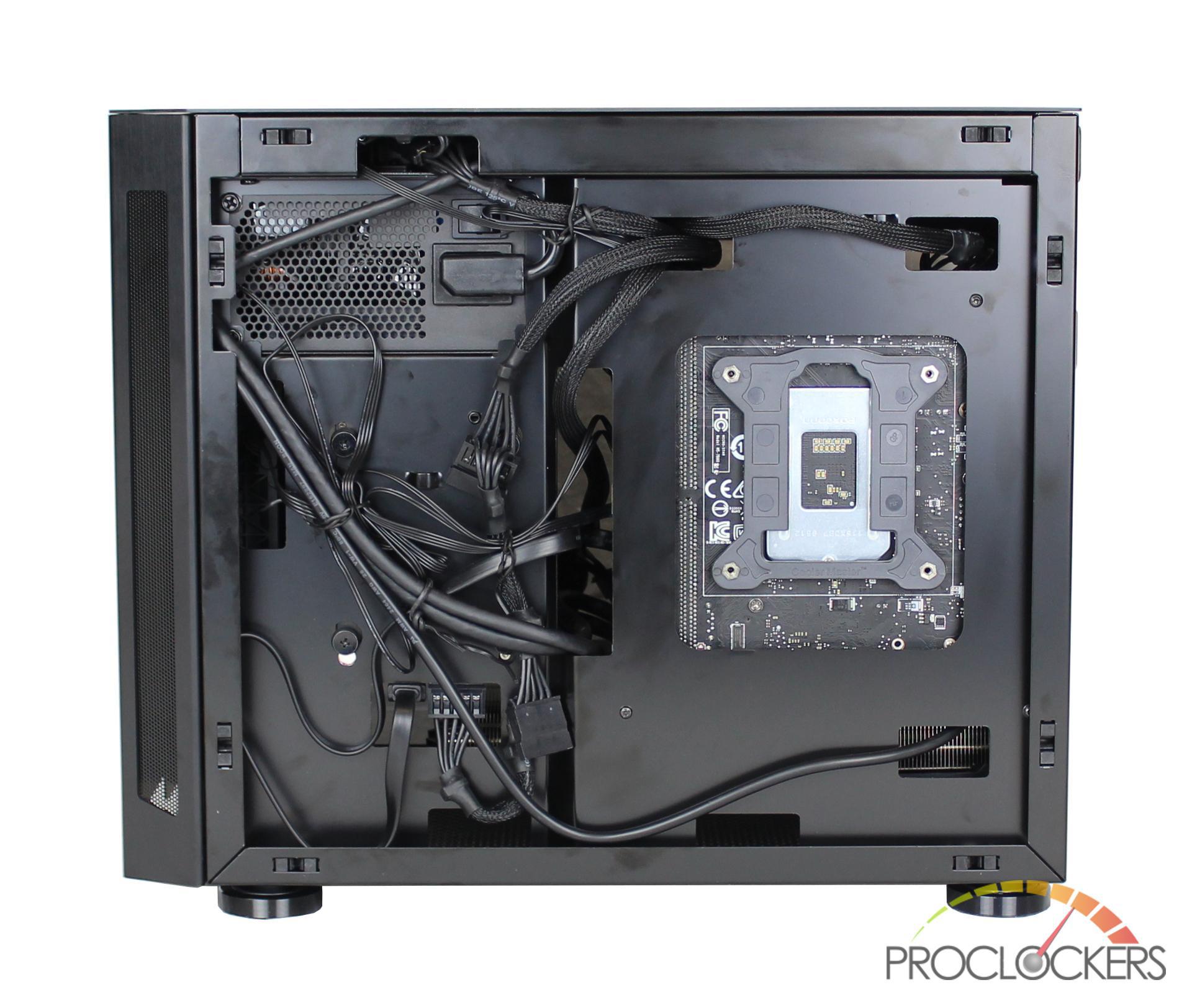 The top of the case was a lifesaver as I was able to neatly tuck my RGB controller and unused USB Type-C connector into it.